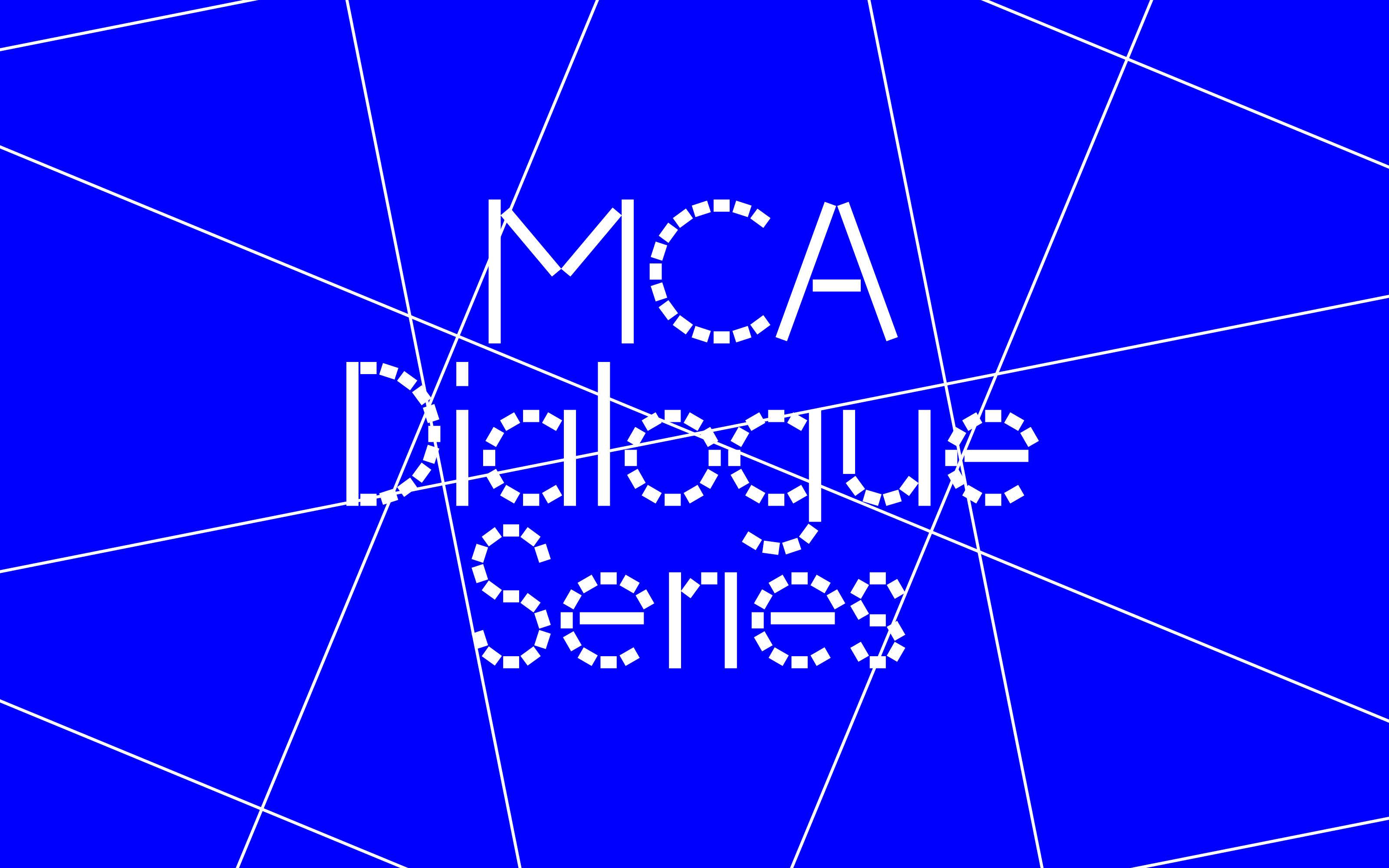 MCA Dialogue Series
The Dialogue Series is a museum-wide commitment to sustained inquiry about museum practice, access, and inclusion. Each annual series includes eminent speakers presenting innovative work happening across disciplines, panel discussions, and opportunities for open dialogue between local arts professionals and audiences.
About Dialogue Series 2022: Public
The theme for this year's Dialogue is "Public." While public is traditionally understood as open, free, and accessible—in contrast to the closed, unfree and inaccessible world of the private sphere—this year's speakers question this common assumption, while also finding alternative pathways for engaging with and generating new publics. Events are presented with the Chicago Humanities Festival – as part of their Year of Public – and with the Public Art Fund based in New York City.
This year's keynote event will feature the poet, writer, and president of the Mellon Foundation, Elizabeth Alexander, in conversation with Romi Crawford on Tuesday, November 15, 2022, at the Edlis Neeson Theater in the MCA Chicago. Alexander, will read from her recently published book The Trayvon Generation – an expansion of her viral essay that spoke to the persistence of race as an ongoing issue at the center of the American experience. Then, Crawford, professor of visual and critical studies at the School of the Art Institue of Chicago, will join her in discussion on the work and its implications for the public sphere in the United States.
Funding
Major support is provided by Julie and Larry Bernstein, the Zell Family Foundation, and Carol Prins and John Hart/The Jessica Fund.
Generous support is provided by Lois and Steve Eisen and The Eisen Family Foundation, and Caryn and King Harris.