Dialogue Forum: Identity and Dissent with Patrisse Cullors and Alice Sheppard
About
How do we defy categorization? Continuing the MCA's Dialogue Season on Dissent, join a virtual conversation between artist and activist Patrisse Cullors and artist Alice Sheppard that explores the ways individual identities are framed in activism, art, and dissent. Museums are typically built on basic categories that help us frame our experience—historical time periods, media, or geographic areas—yet individual artists and their work often defy easy categorization. Likewise, activism and advocacy are often framed through clear categories, even when these impulses are intersectional.
In this discussion moderated by MCA Associate Curator Tara Aisha Willis, the speakers—both artists whose work interrogates and frustrates these fixed boundaries—share their strategies for holding multiple viewpoints and pushing against the impulse to frame and label what they are doing as one thing or another. Together we will consider the ways we as viewers can hold multiplicity and how as a community forged around the MCA we can embrace the complexity of individual experience in our relationships with each other.
The Dialogue Series is a museum-wide commitment to sustained inquiry about museum practice, access, and inclusion. Each annual series includes eminent speakers presenting innovative work happening across disciplines, panel discussions, and opportunities for open dialogue between local arts professionals and audiences. The 2021 Dialogue Season on Dissent is organized by Curator January Parkos Arnall with Curatorial Assistant Otez Gary, and the Performance and Public Practice team.
The Artists
Patrisse Cullors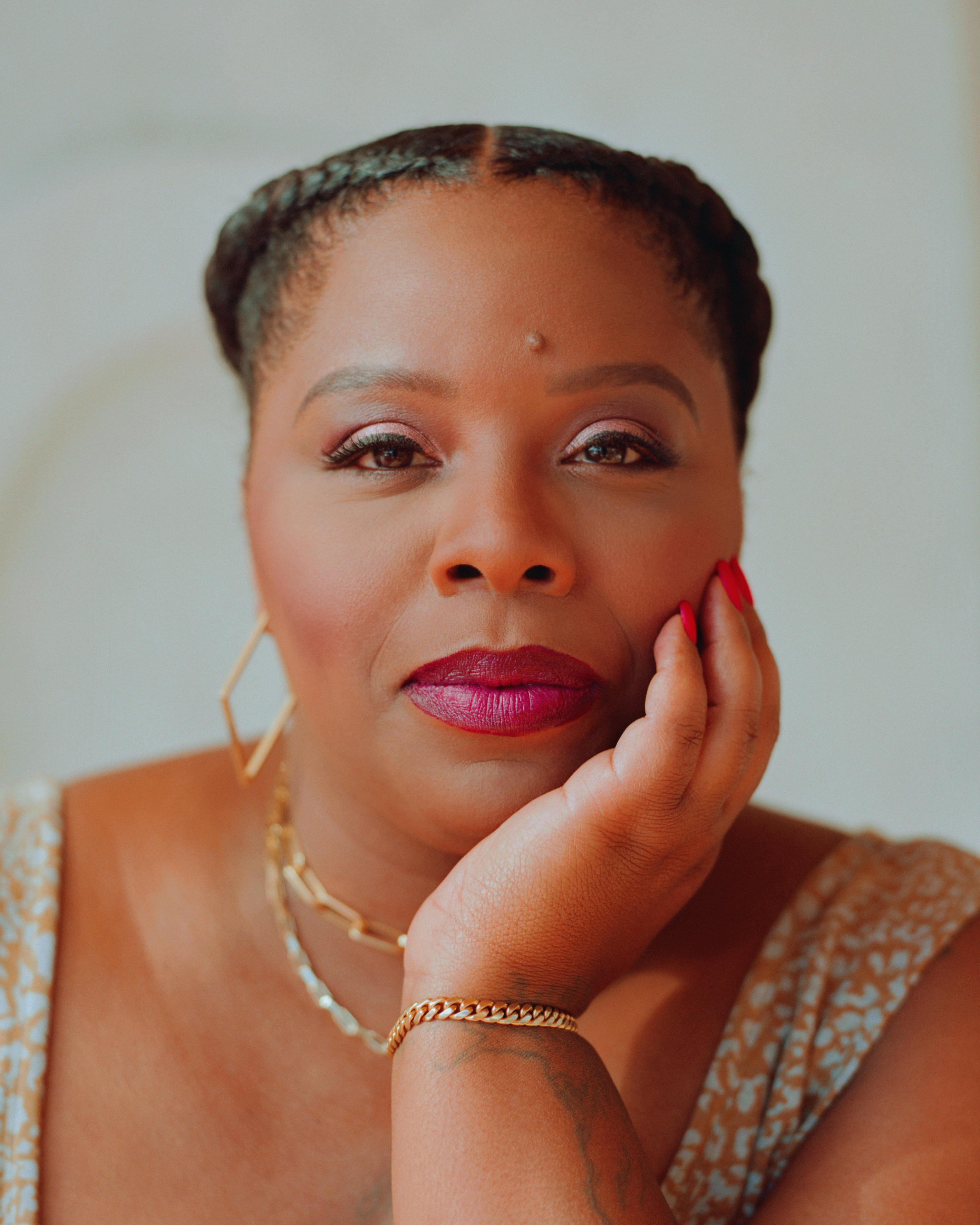 Patrisse Cullors is a New York Times bestselling author, educator, artist, and abolitionist from Los Angeles, CA. Co-founder of the #BlackLivesMatter hashtag and co-founder and former Executive Director of the Black Lives Matter Global Network Foundation, Patrisse has been on the frontlines of abolitionist organizing for 20 years. TIME 100 also named Patrisse as one of the 100 most influential people. Patrisse has led multiple Los Angeles-based organizations, including Dignity and Power Now, Justice LA, and Reform LA Jails. These organizations have won progressive ballot measures, fought and won against a $3.5 billion jail plan, and implemented the first-ever Civilian Oversight Commission of the Los Angeles Sheriff's Department. Patrisse is also the faculty director of Arizona's Prescott College, a new Social and Environmental Arts Practice MFA program, which she developed nesting a curriculum focused on the intersection of art, social justice, and community organizing that is the first of its kind in the nation. In December 2021, Patrisse will receive the ACLU Bill of Rights Award for her outstanding work in activism and civil liberty.
As an artist and abolitionist, Patrisse combined these two passions in early February 2020 when she teamed up with Noé Olivas and Alexandre Dorriz to serve as Co-Founder and Creative Director of the Crenshaw Dairy Mart, a reimagined art gallery and studio dedicated to shifting the trauma-induced conditions of poverty and economic injustice, bridging cultural work and advocacy, and investigating ancestries through the lens of Inglewood and its community. In May 2021, Crenshaw Dairy Mart installed their abolitionist pod at MOCA's Geffen Contemporary, which serves as their first prototype designed in an effort to create community gardening and collective gathering spaces across the city of Los Angeles. Most recently, Patrisse debuted her "Harriet" art installation that permanently lives at the Second Home West Hollywood campus. The piece is inspired by a Harriet Tubman quote she referenced from the Bible - 'I go to prepare a place for you' - and intends to remind us to be in a relationship with our freedom and healing. Patrisse has also brought the intersection of art and abolition together through her performance art, organizing "F*ck White Supremacy, Let's Get Free," bringing the community together to rejuvenate, regenerate, and refocus through dance and movement. This duration performance has been showcased at Frieze LA 2020 and virtually in collaboration with the Hammer Museum in 2021. In September 2021, the Los Angeles County Board of Supervisors unanimously approved Patrisse's appointment to serve as one of three Second District Arts Commissioners.
In addition to Patrisse's combination of art and abolition, Patrisse has brought her incredible work to the screen as a former staff writer on Freeform's Good Trouble series as well as an actress on the show, and also co-produced the 12-part YouTube Originals series titled RESIST. In 2020, Patrisse signed an overall production deal with Warner Brothers, where she intends to continue to uplift Black stories, talent, and creators that are transforming the world of art and culture. Most recently, Patrisse served as an Executive Producer on the HBO MAX documentary Eyes on the Prize: Hallowed Ground.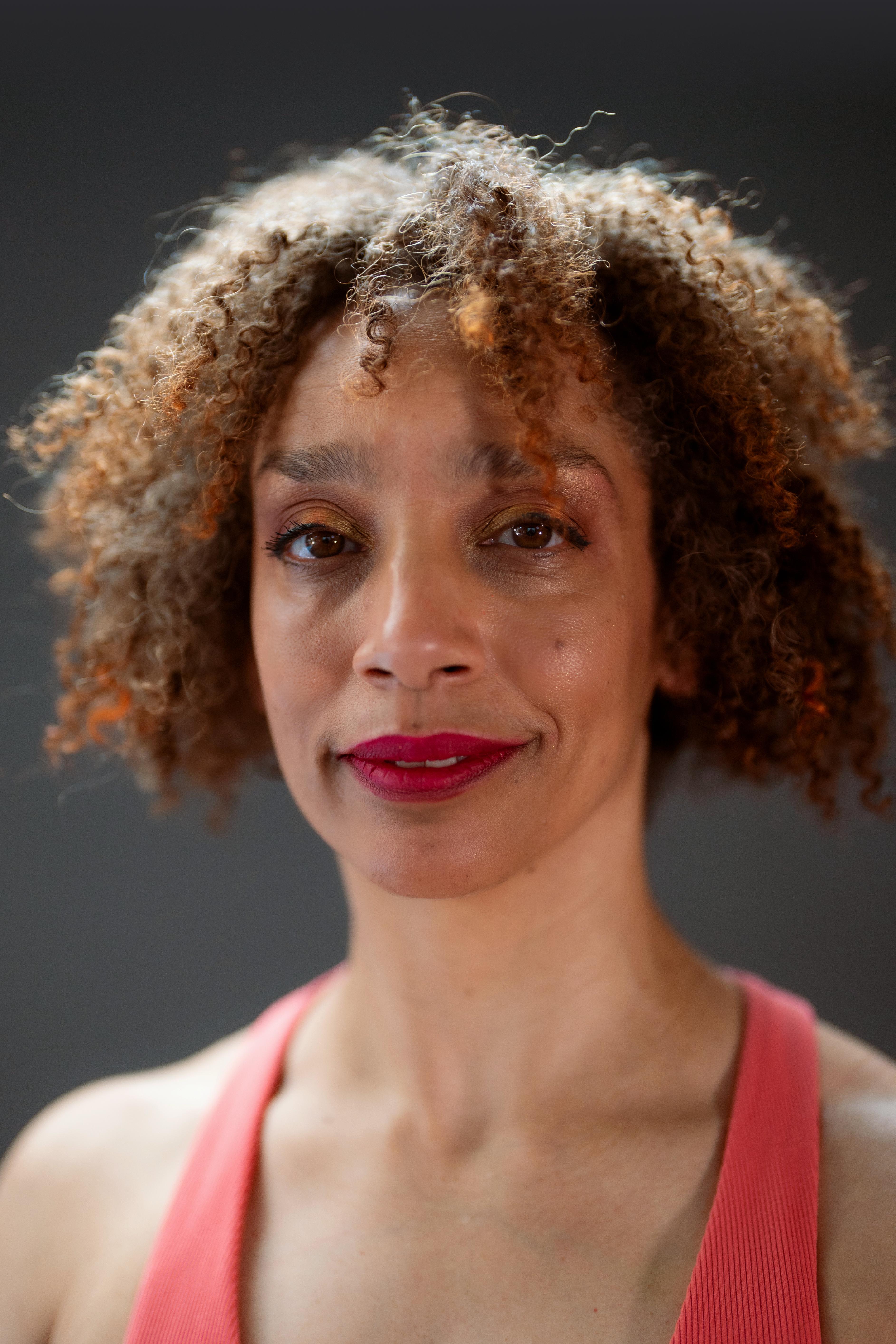 Alice Sheppard is the Founder and Artistic Director of Kinetic Light, as well as a choreographer and dancer in the company.
Sheppard studied ballet and modern dance with Kitty Lunn and made her debut with Infinity Dance Theater. After an apprenticeship, Sheppard joined AXIS Dance Company, where she toured and taught in the company's education and outreach programs. Since becoming an independent artist, Sheppard has danced in projects with Ballet Cymru, GDance, and Marc Brew Company in the United Kingdom and Full Radius Dance, Marjani Forté, MBDance, Infinity Dance Theater, and Steve Paxton in the United States. Her choreography has been commissioned by Full Radius Dance (2019), CRIPSiE (2016), and MOMENTA (2019, 2016 and 2014).
As an emerging and Bessie award-winning choreographer, Sheppard creates movement that challenges conventional understandings of disabled and dancing bodies. Engaging disability arts, culture, and history, she is intrigued by the intersections of disability, gender, and race. In addition to performance and choreography, Sheppard is a sought-after speaker and has lectured on topics related to disability arts, race and dance. Her writing has appeared in The New York Times and in academic journals. She is a 2020 Disability Futures Fellow, a joint initiative of the Mellon Foundation and Ford Foundation respectively.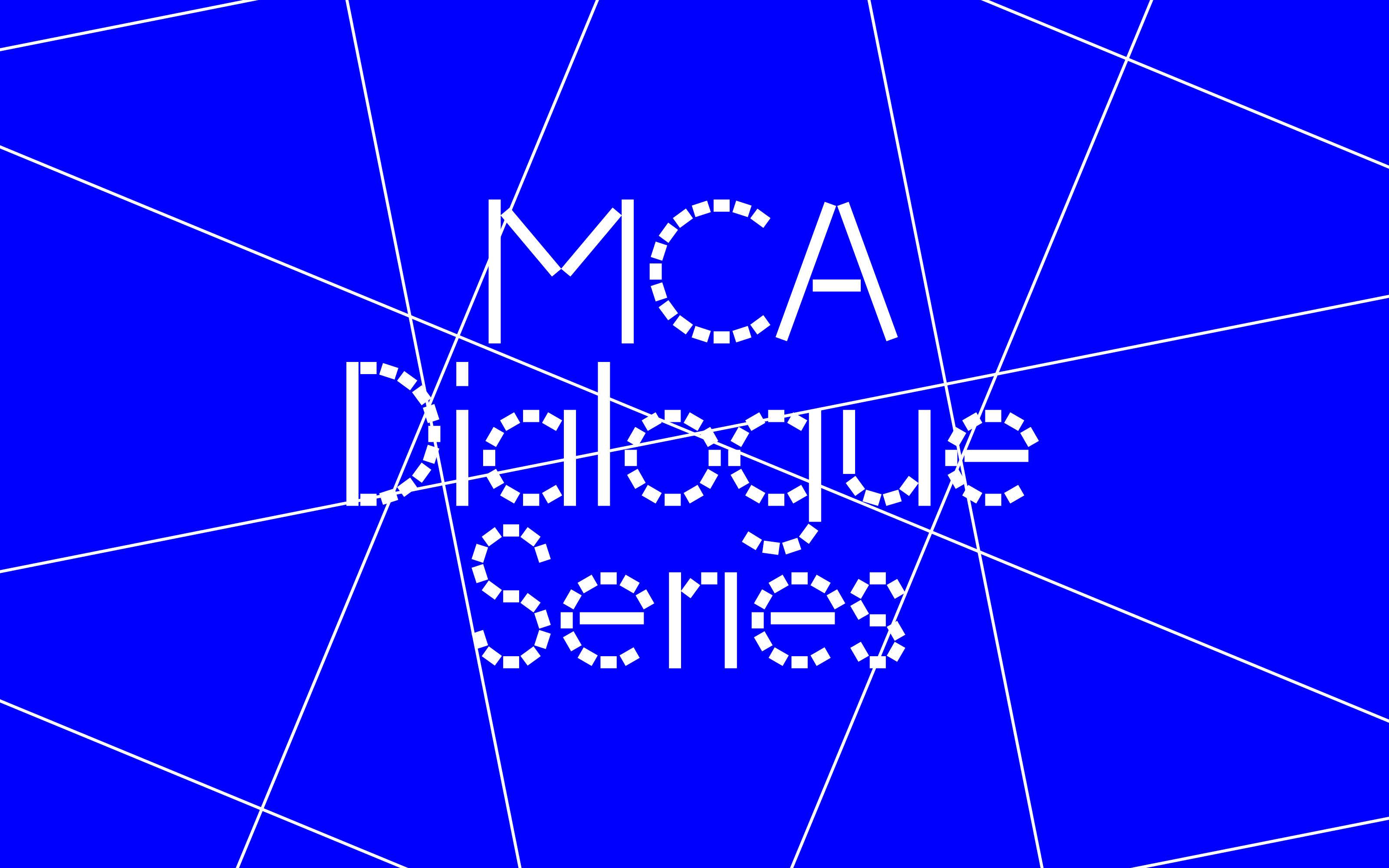 The Dialogue Series is a museum-wide commitment to sustained inquiry about museum practice, access, and inclusion. Each annual series includes eminent speakers presenting innovative work happening across disciplines, panel discussions, and opportunities for open dialogue between local arts professionals and audiences.
Funding
Major support is provided by Julie and Larry Bernstein, the Zell Family Foundation, and Carol Prins and John Hart/The Jessica Fund.
Generous support is provided by Lois and Steve Eisen and The Eisen Family Foundation, and Caryn and King Harris.