Schools
Our field trips, workshops, and residencies, invite students and teachers to explore, debate, and reflect upon the important ideas that lie at the heart of contemporary art. All programs are free for Illinois K–12 schools and teachers.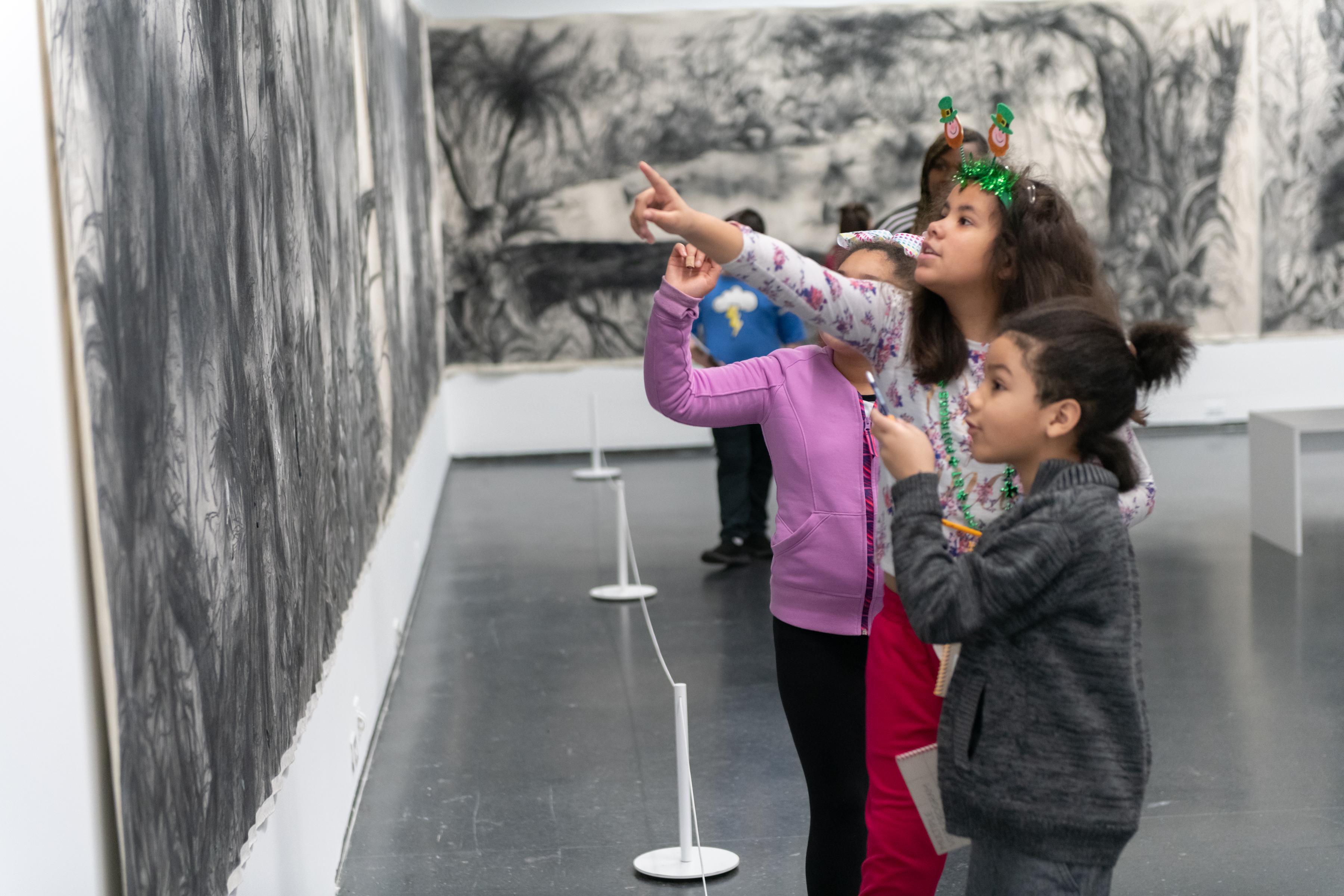 The Museum of Contemporary Art proudly offers free guided field trips with free transportation to Chicago Public Schools. Registration is open for summer 2023 tours; please use the form on this page to request and email [email protected] with questions.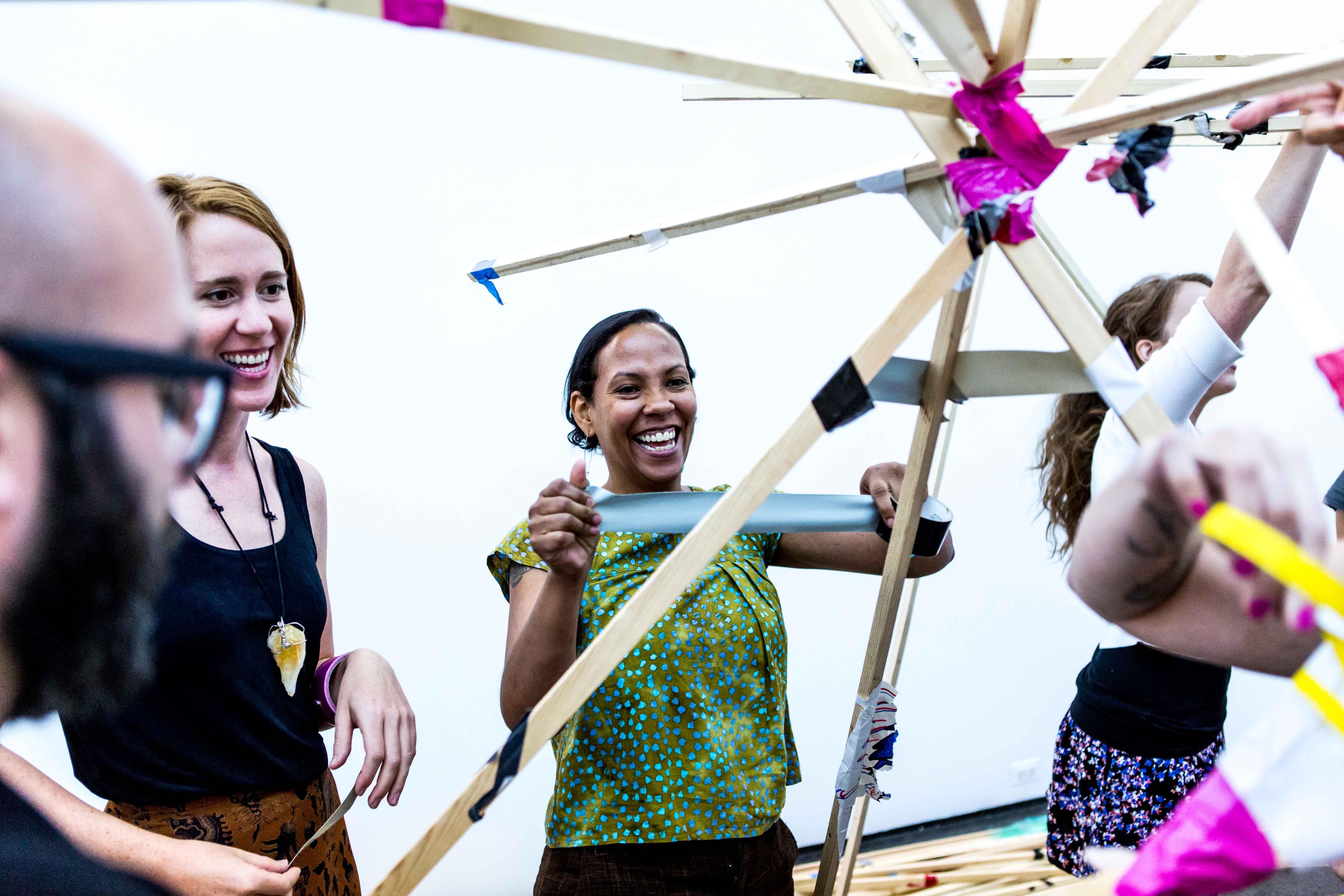 Did you know Illinois elementary and high school teachers receive free admission to the MCA? Simply present a valid teacher ID at the admissions desk. Don't carry your school ID with you? Email us to request a teacher pass.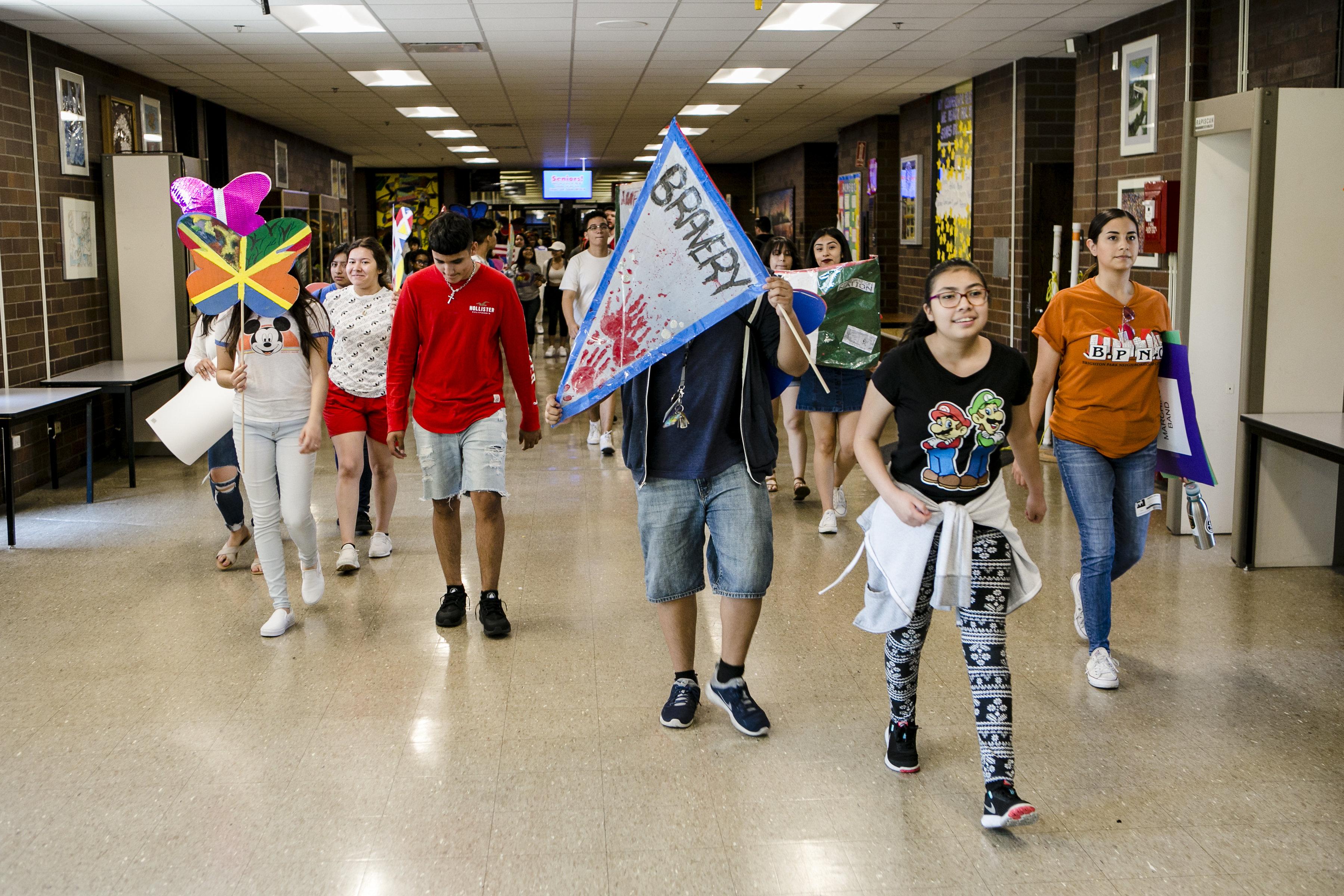 School Partnership for Art and Civic Engagement, also known as SPACE, is a program created to foster the creative, intellectual, and civic development of students.
Funding
Generous support for school programs is provided by Anne and Chris Reyes; The Crown Family; GCM Grosvenor; Peoples Gas Community Fund; Andrea and Jim Gordon, The Edgewater Funds; Aon; Ariel Investments; the Harris Family Foundation; Illinois Tool Works; JHL Capital Group, LLC; Katten Muchin Rosenman; Graff; Northern Trust; William Blair & Company; the Helen Brach Foundation; Cari and Michael Sacks; and Carol Prins and John Hart/The Jessica Fund.
Major ongoing support is provided by the Cari and Michael J. Sacks Fund for Chicago Public Schools.