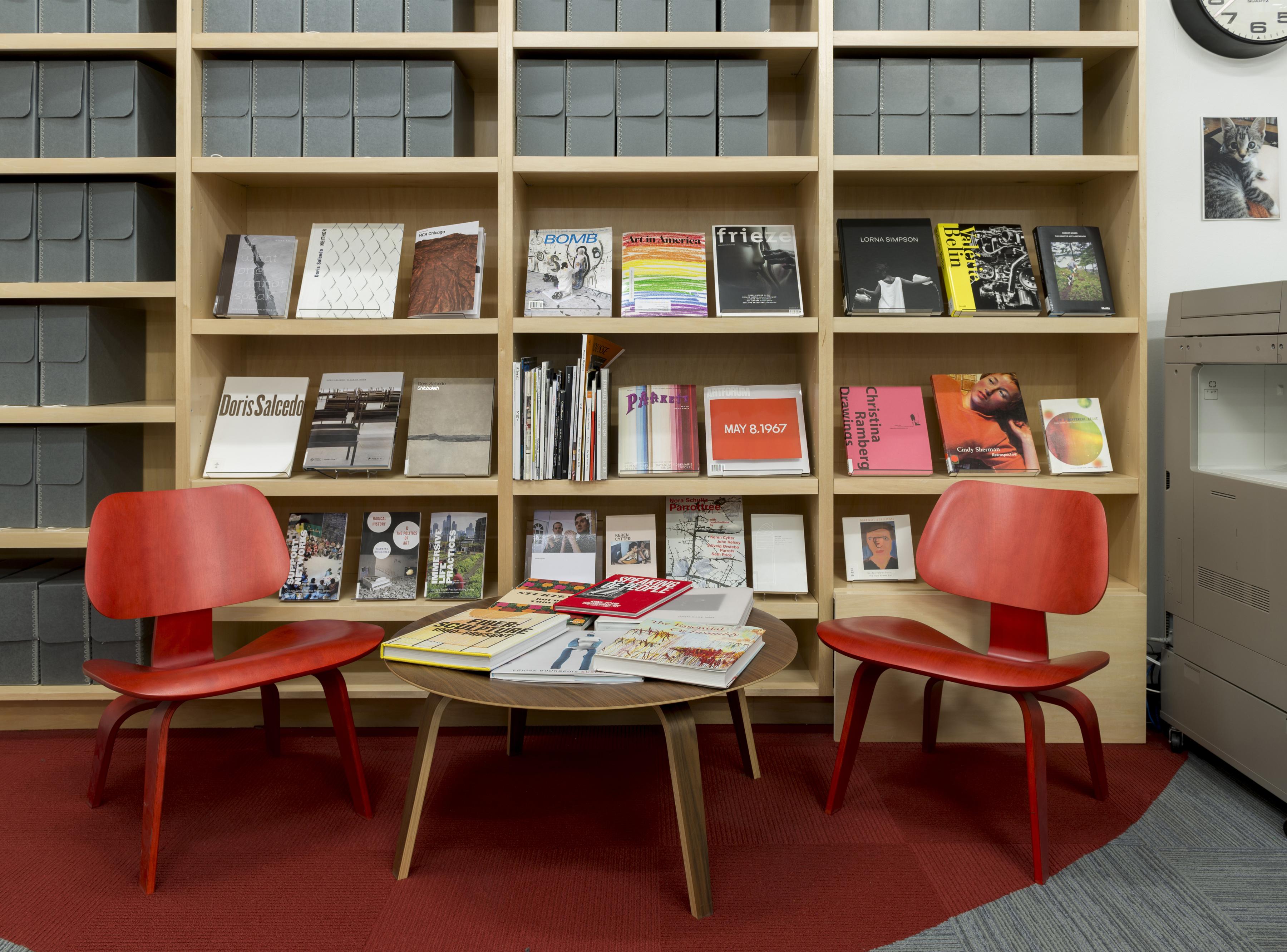 Library
The Library and Archives is available to external scholars with specific research purposes by appointment from 9:30 am–4 pm, Monday–Friday.
The Library and Archives staff also provides reference assistance via email.
About
Since 1967, the MCA has been in the vanguard of contemporary art, making history with provocative and engaging programming. The Library and Archives collection keeps that history alive and makes it accessible to researchers and MCA staff alike. The archival collections tell the story of the MCA's exhibitions and programming through a rich variety of materials, including publications, photographs, exhibition records, ephemera, videos, and audio tapes.
The Library and Archives does not focus solely on the past, but also plays a key role in the development of new exhibitions, programs, and scholarship. The 19,000-volume collection of exhibition catalogues, monographs, and periodicals supports the research and curiosity of curators, artists, scholars, and contemporary art enthusiasts.
The Library collections are searchable through the Library and Archives' catalogue: catalog.mcachicago.org.
Contact
To make an appointment or to submit a reference request, please contact us at [email protected].
Please specify your research question, what kinds of materials you are seeking, and your research purpose (thesis, exhibition, lecture, etc.).
For requests pertaining to images and media, including exhibition installation views and photographs of permanent collection works, please see Image and Media Reproduction Requests.
Funding
Support for the MCA's Library and Archive collection is provided in part by the Michael Asher Foundation.