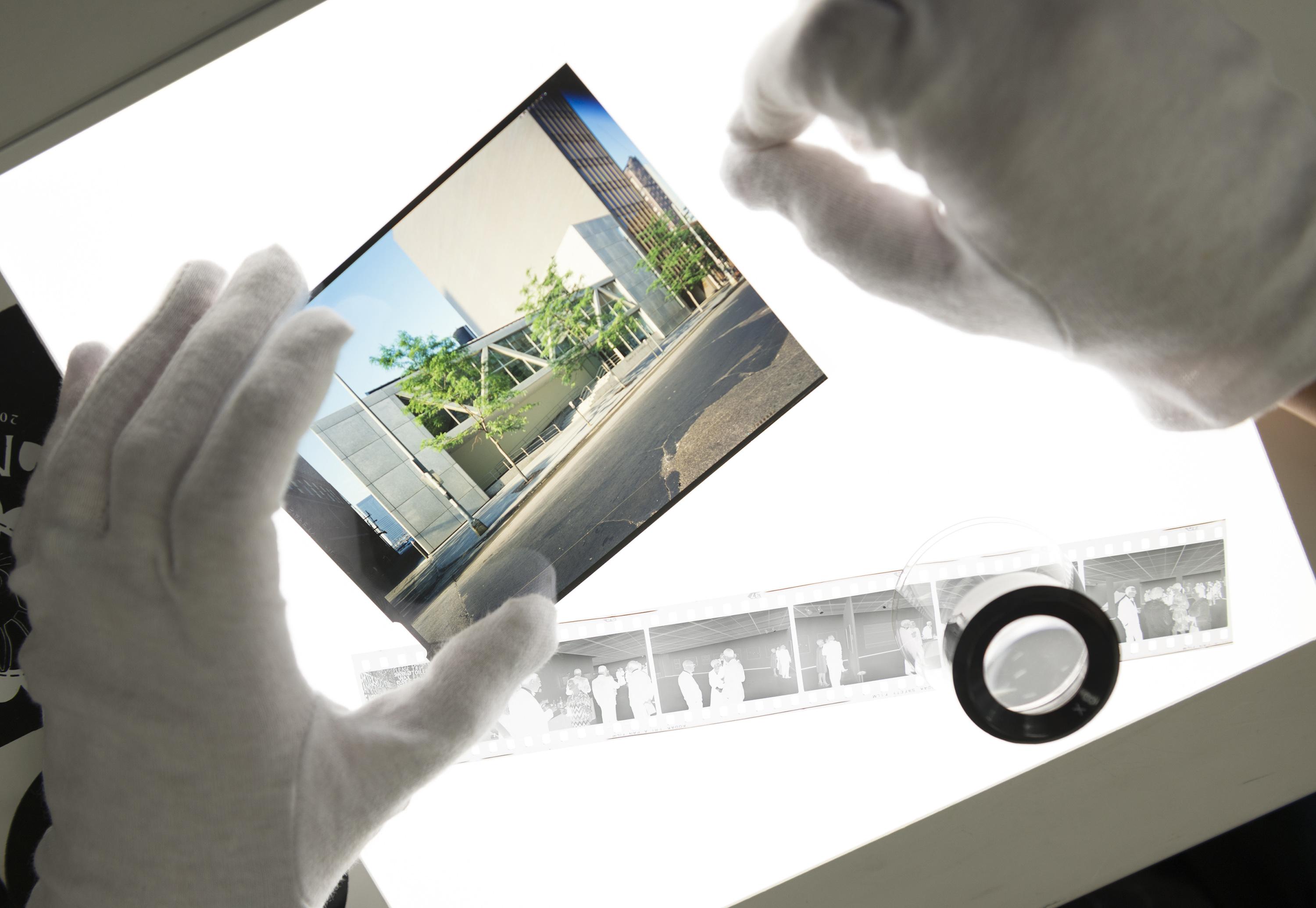 Reproduction Requests
---
The Rights and Images department is currently accepting image and media requests for research and publication. Images available include artworks in the MCA collection and installation views of past MCA exhibitions. MCA-created videos and publications, including catalogues, brochures, and printed ephemera are also available for licensing.
How to Order
Written permission must be obtained from the MCA prior to any reproduction or publication of artworks in the MCA collection.
The MCA reviews all requests and permissions are granted on a case-by-case basis at the discretion of the museum. A usage fee may be involved depending on the nature of the proposed use. We encourage you to review our guidelines and fee schedule before sending any request.
If you are a researcher, please know that the Rights and Images staff can provide gratis copies of existing digital files, or will make low-res Jpeg digital reproductions (72dpi, 1024 pixels on longest axis). We offer five free scans and charge a fee of $10 for each subsequent scan.
Please note the MCA does not own the copyright for most of the artworks featured in our collection and reproductions may require third-party consent. It is the publisher's responsibility to determine these requirements and secure all necessary clearances.
If your request is approved, you will be provided with further instructions and, if applicable, an invoice.
Work Loan Requests
Artworks from the MCA's collection are available for temporary exhibition loan, based on the following criteria: condition of the object, the borrower's AAM Standard Facility report, and approval by the Board and Director.
Applications must be submitted at least eight months before the exhibition opening date for domestic loans, and one year before the exhibition opening date for international loans.