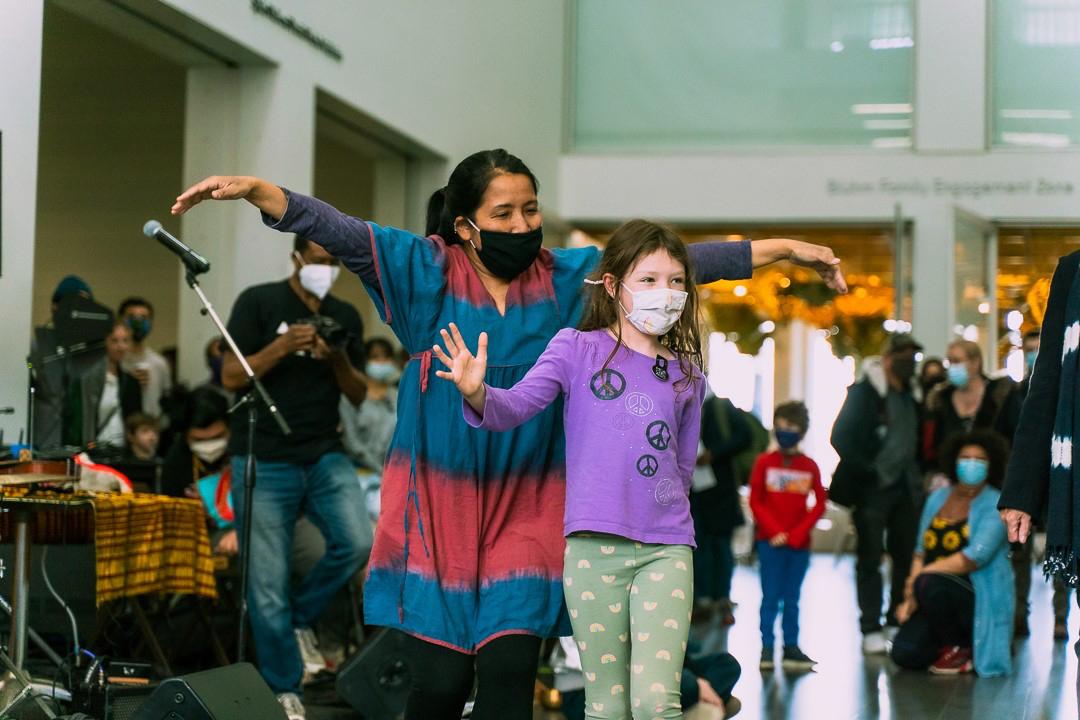 Families
The MCA is a great place for families to connect with contemporary art. We offer experiences that redefine the way that kids and families explore and create art together.
---
Deepen your relationship with the MCA. Our Household Membership ($85) is perfect for families, providing free admission for two adults and youth under 18 throughout the year. To enroll, call Member Services at 312-397-4040 or sign up online.
Family Resources
Family Days
Family Days are back! Live artist-led activities and performances for all-ages will be in person at the MCA on October 8, November 12, December 10, January 14, February 11, March 11, April 8, and May 13, 2022-23.
Park Voyagers
The MCA is proud to be one of 11 Chicago cultural institutions that make up Museums In the Park. Through this partnership and generous support from the Chicago Park District, the MCA participates in the Park Voyagers program, which provides Chicago youth with after-school art programs and families with on-site programming at the museum.
For further information and family resources from all 11 MIP museums, check out parkvoyagers.org.
MCA Store
Fun books, games, and toys can be purchased in the children's section of the MCA Store.
Funding
Support for Family Programs is provided in part by the MCA Women's Board Family Education Initiative.