REDESIGN
The 2017 MCA redesign transforms our building into a livelier, more creative space that is activated by living artists to engage audiences. The redesign converts 12,000 square feet within our building into public gathering spaces. Because the redesign affects interior spaces only, the museum's footprint has remained unchanged.
---
The project is led by Los Angeles architects Sharon Johnston and Mark Lee of Johnston Marklee. Now open, Marisol Restaurant and Bar is an art-filled culinary designation designed by renowned Turner Prize–winning British painter Chris Ofili and helmed by Chicago chef Jason Hammel. Mexican design duo Pedro y Juana are designing the Commons, a new social engagement space opening this fall. Grynsztejn says: "We are thrilled to bring together this world-class artistic team for a new concept that interweaves art, food, design, and learning throughout the MCA's public spaces. These creative artists represent both local and global perspectives—their collaboration and mutual inspiration will produce unparalleled encounters for our visitors."
After construction, our building now features 45,000 square feet of gallery space, a state-of-the-art education wing with expansive views of Lake Michigan, and a street-level restaurant. The reimagined space provides visitors with more opportunities to experience contemporary art and think about the most important issues of our time.
We are grateful to the many donors who have so generously supported our redesign. Without them, the project would not have been possible.
Info & Schedule
FALL 2017
The Commons opens
We've reimagined our space to create an eating area that invites visitors to gather, converse, and enjoy a meal. The restaurant will be open from morning to evening and will feature a full-service bar.
New Education Floor
Our new education wing features several spaces where visitors can learn and share ideas. Among them are state-of-the-art classrooms with expansive views of Lake Michigan.
Completed to Date
SEP 2017
"The Street," our street-level entrance and theater lobby opens
JUN 2017
Sarah Rinkavage named Marisol's chef de cuisine; she will work closely with Chef Jason Hammel
MAR 2017
Museum announced that the new restaurant will be named Marisol, in honor of the first work of art to enter the MCA's permanent collection
DEC 2016
Griffin Entrance on Pearson Street closed
NOV 2016
Artist collaboration for new restaurant announced
Chef for new restaurant announced
Designers for new social engagement space announced
Construction began in theater/education lobby
MCA Café closed
AUG 2016
Takashi Murakami exhibition announced to open in June 2017
OCT 2015
Johnston Marklee installation opened in MCA Café
FEB 2015
Museum announced Vision Campaign
Architectural firm Johnston Marklee hired to complete redesign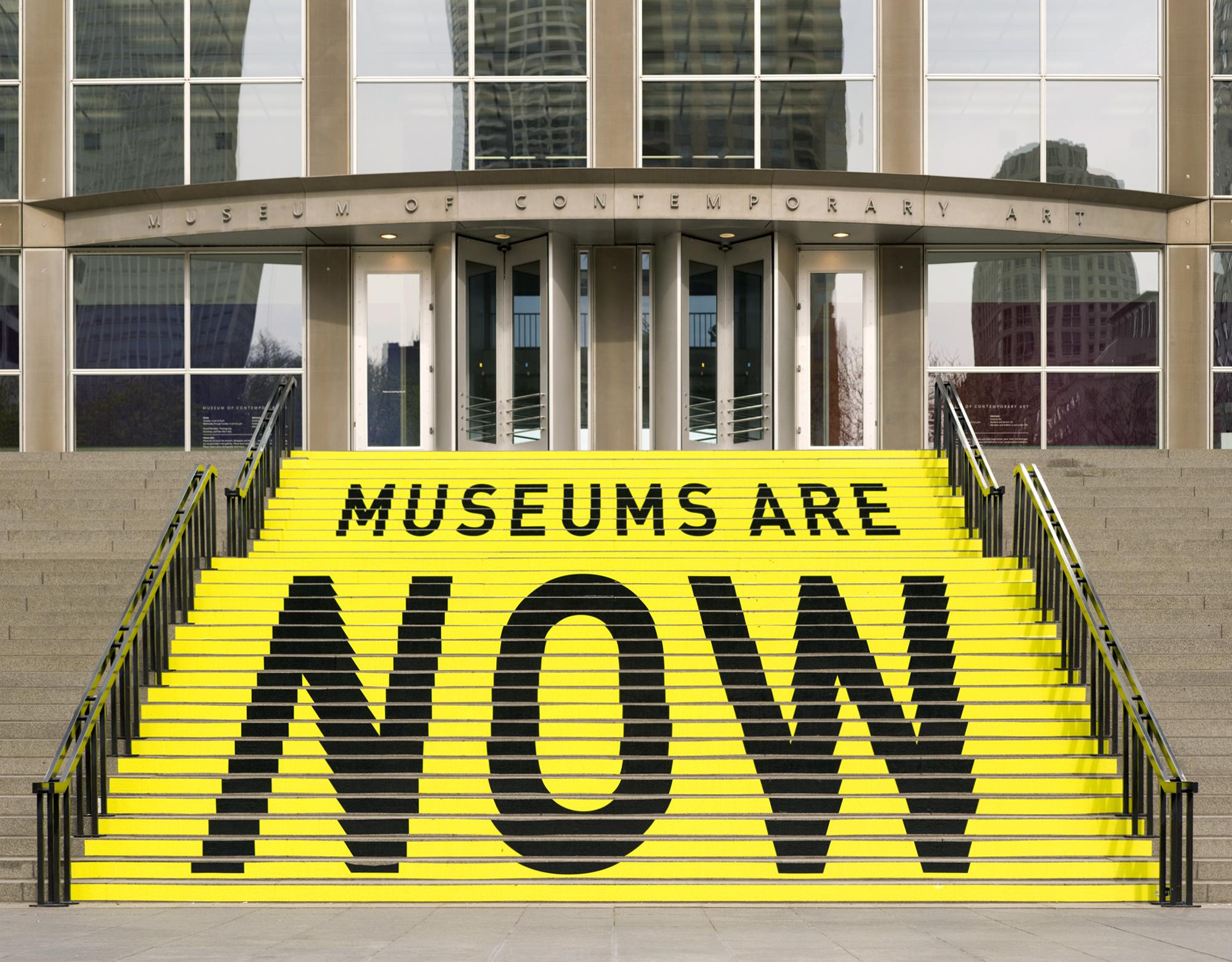 The MCA is an innovative and compelling center of contemporary art where the public can experience the work and ideas of living artists, and understand the historical, social, and cultural context of the art of our time.