New Works Initiative
The New Works Initiative is a structure for the MCA to fund and support the development of new artworks, placing the creative process at the heart of the museum's relationship with Chicago. This three-part approach supports the development of new performances and creative projects that foster connection between artists, audiences, and communities.
The initiative includes three programs: a Chicago Performance Commission, a National Performance Engagement, and the In Progress series.
About the Program
The Chicago Performance Commission fosters the artistic and professional growth of Chicago artists, providing consistent and comprehensive support for these local artists' development. This commission also connects their work with the national and international performance scene.
The National Performance Engagement centers Chicago in the creative processes of national or international artists, connecting them with the Chicago community as they develop a new work or new models of engagement in advance of its final presentation at the MCA.
In Progress is an ongoing series designed to give Chicago artists, thinkers, and curators a platform for developing new works in dialogue with audiences. Artists present their thinking, share inspirations, and answer questions, giving patrons a glimpse into the creative process.
The Artists
Derek Lee McPhatter is committed to new work at the intersection of race, class, gender, sexuality, and technology. He recently completed a Chicago Dramatists Tutterow Fellowship where he developed Real Talk with Auntie B, a satire on American ambition, and completed an I AM SOUL residency at the National Black Theatre in Harlem where he developed Serious Adverse Effects, a futuristic play on the technologies of healing. Bring the Beat Back, his queer, Black, sci-fi music theater experience features music developed in collaboration with avery r. young, Manchildblack of the Illustrious Blacks, Alexa Græ, and others. Outside of theater, McPhatter has developed several digital media projects, including HIVE, a sci-fi anthology series cocreated with Stephanie Jeter and Tim Maupin. Other organizations that have supported McPhatter's work include OTV | Open Television, the Lyric Opera of Chicago, Otherworld Theatre Company, the Institute of Contemporary Arts in London, and The Drama League.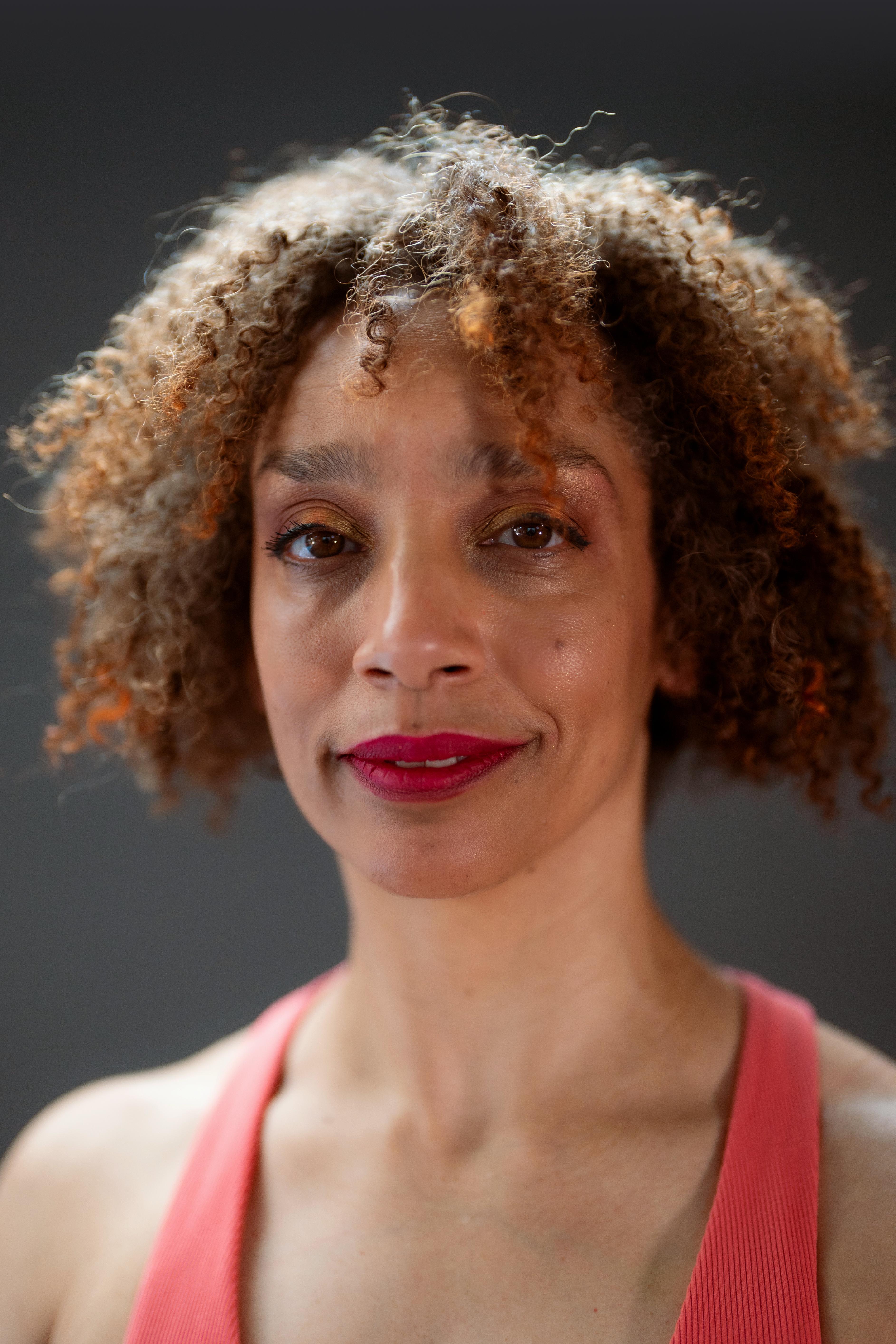 Alice Sheppard is the Founder and Artistic Director of Kinetic Light, as well as a choreographer and dancer in the company.
Sheppard studied ballet and modern dance with Kitty Lunn and made her debut with Infinity Dance Theater. After an apprenticeship, Sheppard joined AXIS Dance Company, where she toured and taught in the company's education and outreach programs. Since becoming an independent artist, Sheppard has danced in projects with Ballet Cymru, GDance, and Marc Brew Company in the United Kingdom and Full Radius Dance, Marjani Forté, MBDance, Infinity Dance Theater, and Steve Paxton in the United States. Her choreography has been commissioned by Full Radius Dance (2019), CRIPSiE (2016), and MOMENTA (2019, 2016 and 2014).
As an emerging and Bessie award-winning choreographer, Sheppard creates movement that challenges conventional understandings of disabled and dancing bodies. Engaging disability arts, culture, and history, she is intrigued by the intersections of disability, gender, and race. In addition to performance and choreography, Sheppard is a sought-after speaker and has lectured on topics related to disability arts, race and dance. Her writing has appeared in The New York Times and in academic journals. She is a 2020 Disability Futures Fellow, a joint initiative of the Mellon Foundation and Ford Foundation respectively.
Funding
Lead support for the New Works Initiative is provided by Elizabeth A. Liebman.