Teacher Institute
Teacher Institute is the museum's most immersive and collaborative professional development program for educators. The design of this free, year-long program is aimed at helping you investigate, design, incubate, and implement innovative, contemporary curriculum. The emphasis of the Teacher Institute is on supporting teachers in developing student-centered projects that give students an active role in the development, implementation, and documentation processes.
---
The 2020–21 Teacher Institute
Meet our teachers!
Anne O'Malley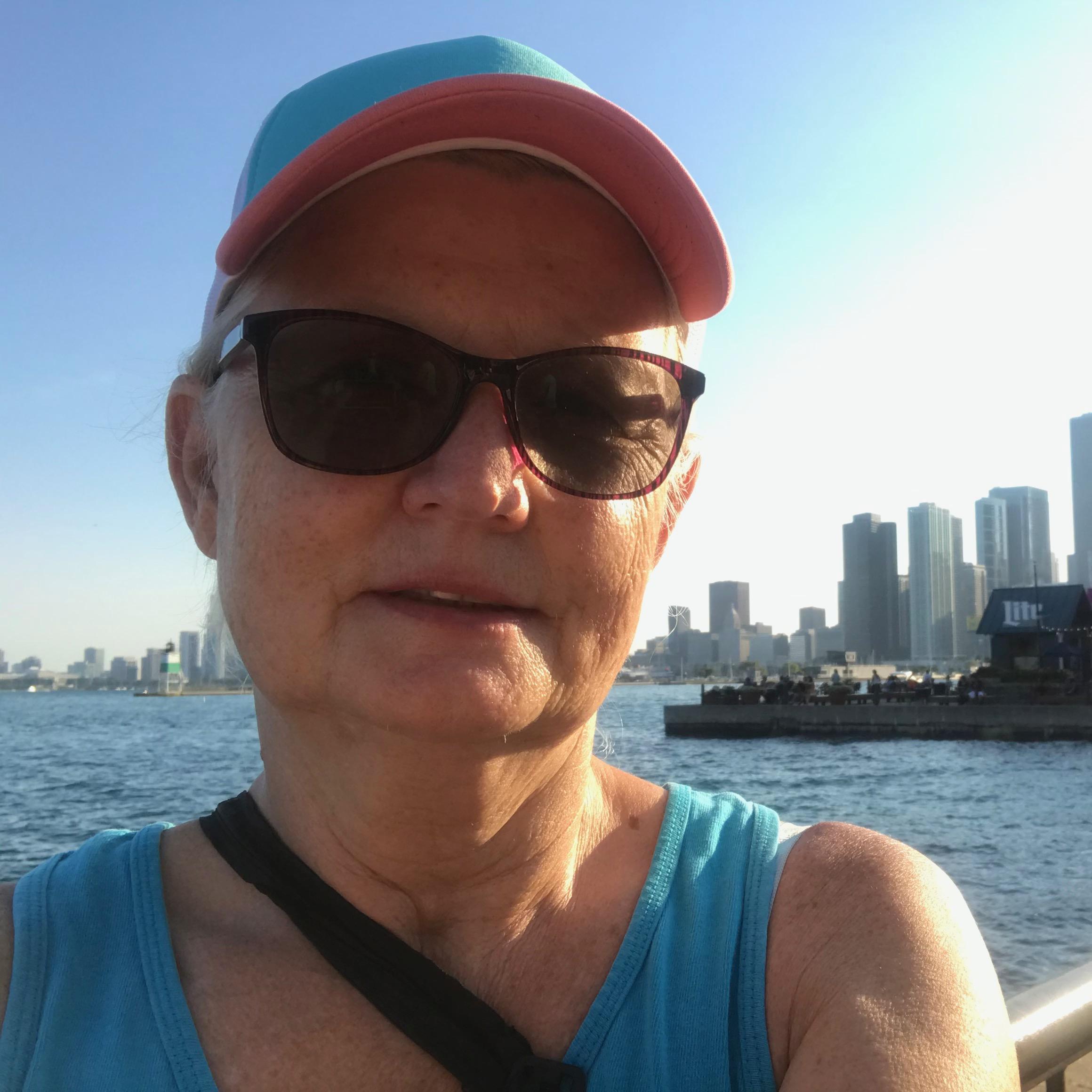 Anne O'Malley has been a Chicago Public Schools Art teacher at Frederick Douglass High School since September 2018, and a kindergarten through eighth grade teacher at Pulaski Fine Art Academy. For five years she was the principal and teacher of a one-room school house, Whole Child Harmony, she founded in Negril, Jamaica. At Whole Child Harmony she taught kindergarten through eighth grades core subjects through art integration. It was that experience that inspired her to pursue a master's degree of science from DePaul University and a secondary school math endorsement for educators through the University of Chicago. She has continued to teach at Frederick Douglass H.S. using a cross curricular approach to the teaching of visual art.
O'Malley also served as a community educational advisor in the seaport town of Haina, as a Peace Corps volunteer stationed in the Dominican Republic. Her employment and her life calling have been serving Black and Brown people in and out of the United States. So, it is only natural that she finds commitment to the social justice reforms of the educational system. O'Malley believes humans at this juncture in history have the greatest opportunity to change the history of institutionalized racism across the globe.
August Hastings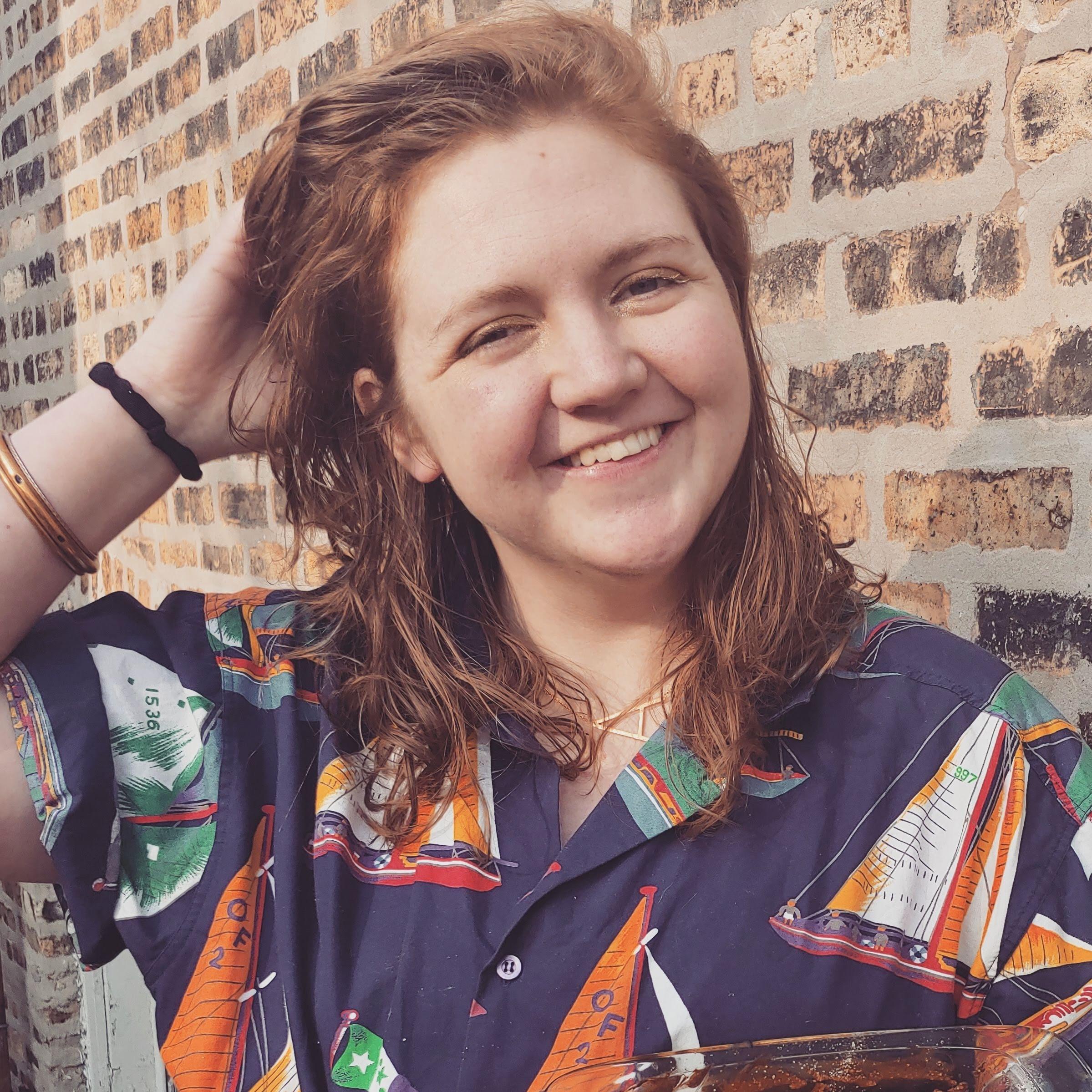 August Hastings is a social studies teacher at Roberto Clemente Community Academy. She decided to become a history teacher because she believes the first steps towards justice begin with the stories of our collective past. She received her master's degree in teaching history from the University of Illinois at Chicago where she concentrated in American history and obtained an ESL endorsement. Before moving to Chicago in 2017, Hastings worked for various educational nonprofits in Seattle. She misses the mountains and the ocean, but can't imagine living anywhere else but Albany Park where she is a proud member of Autonomous Tenants Union. Depending on the season, you can find Hastings camping on the shores of Lake Michigan, cheering for the Toronto Maple Leafs, or tending to her thirty-and-counting houseplants. Hastings is very honored to be included in this cohort of educators and is greatly excited by the prospect of learning alongside other participants and her own students.
Brynn Dumalski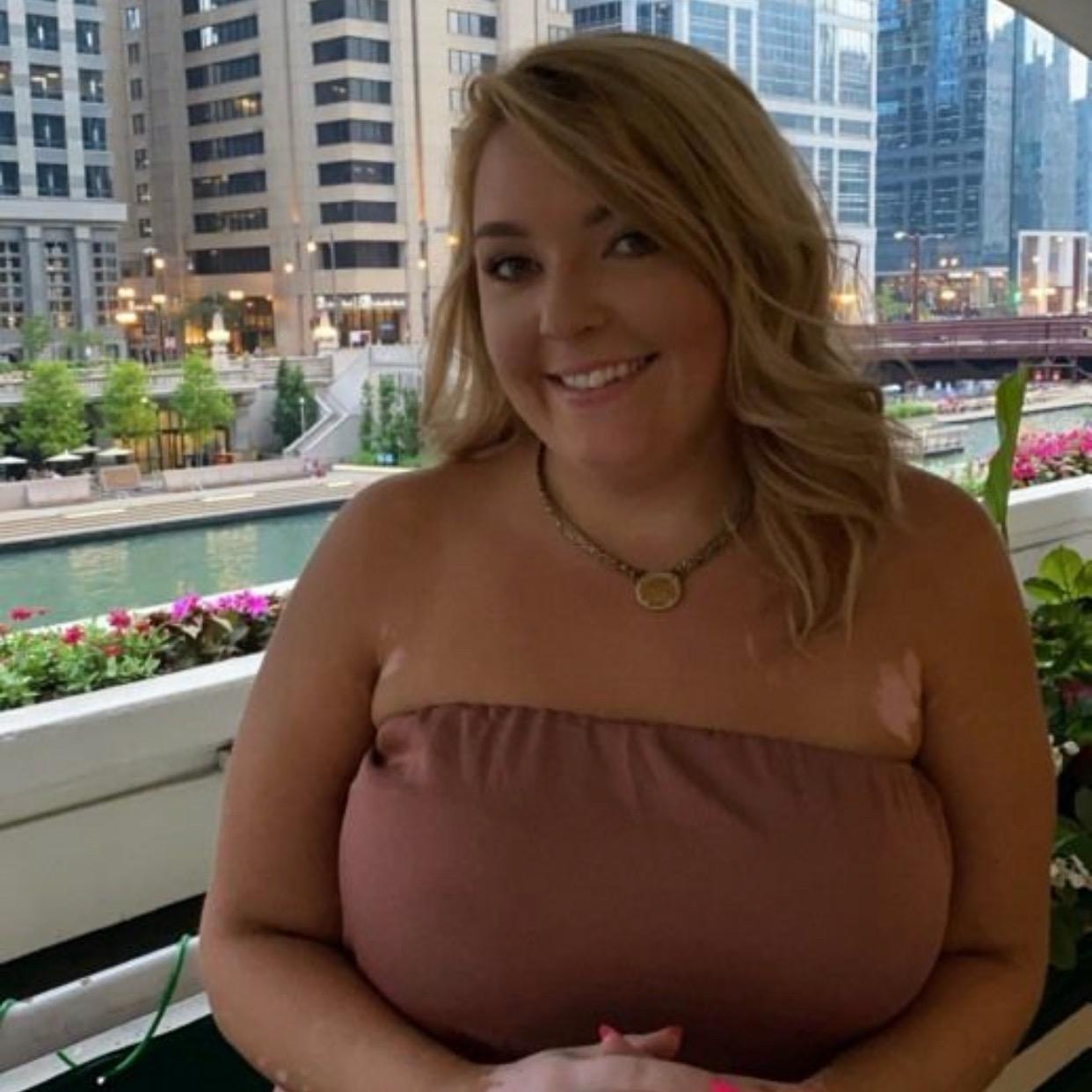 Brynn Dumalski is a 7th and 8th grade language arts teacher at Ole A Thorp Academy entering her seventh year of teaching. She graduated from Northern Illinois University with her Bachelor's in secondary English education and is currently pursuing her master's in instructional leadership and education studies at the University of Illinois at Chicago. She one day hopes to serve as an administrator within Chicago Public Schools. She strongly believes in using art to create student agency in the classroom. During the 2019–20 school year, she participated in Intuit's Teacher Fellowship, focusing on introducing outsider artist Justin Duerr's work to her students. Using different artistic mediums within the language arts classroom allows students to create meaningful connections with the content and skills they are learning. Outside of the classroom, she enjoys gardening and cooking new recipes. Currently, she is reading the new Twilight book (guilty pleasure, don't judge).
Carlin Coffey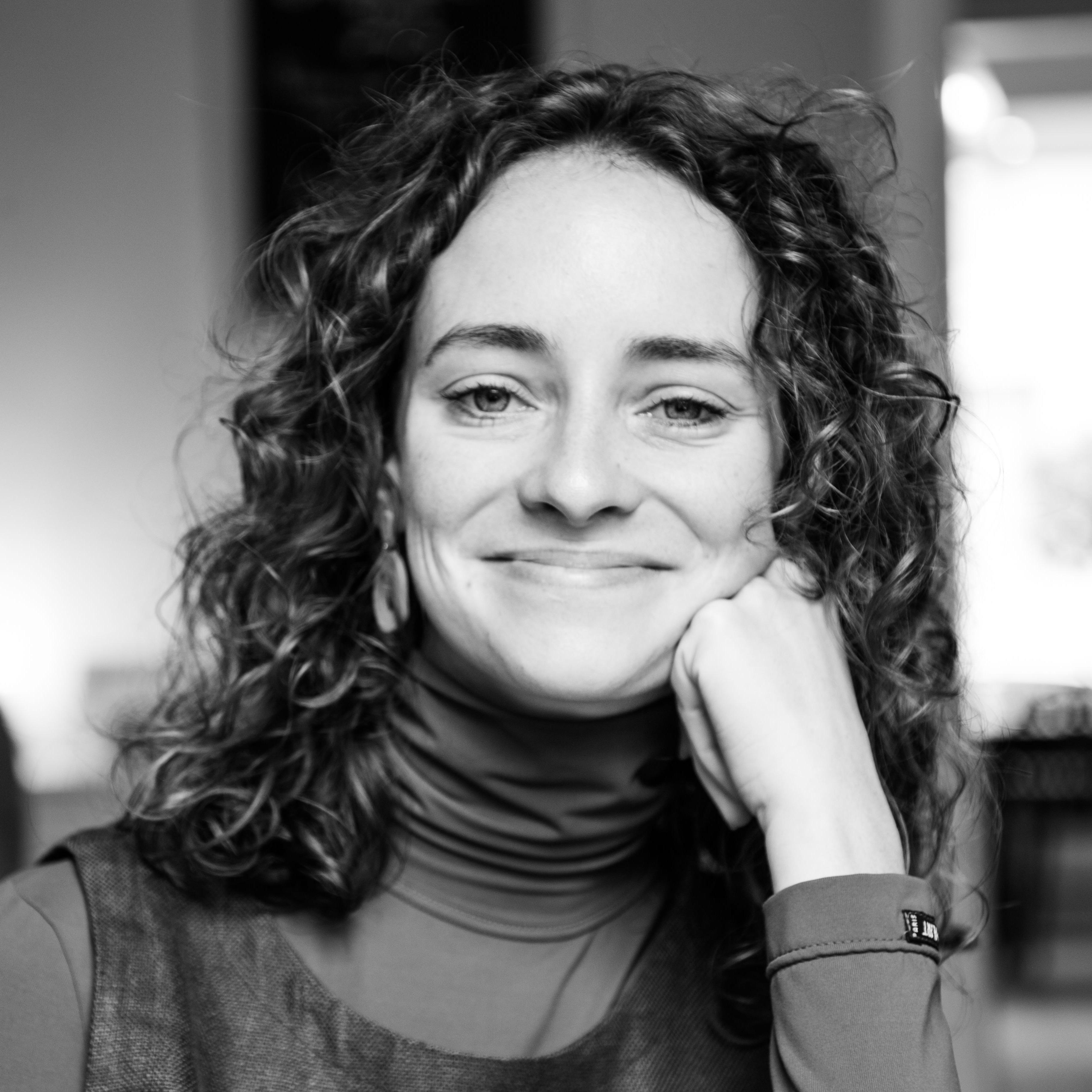 Carlin Coffey is going into her fourth year as a CPS teacher and English educator at Roberto Clemente Community Academy in Humboldt Park. She earned a BS in secondary education and a BA in English at Loyola University Chicago. This summer she began her work as a 2020 Stanford Hollyhock Fellow. At Clemente she has served on the Culture and Climate team, been an SEL Lead, and now, works as a Grade Level Lead. In the past four years she has had the honor to work with amazing organizations like Young Chicago Authors and Timeline Theater, so she is excited to begin this partnership with the MCA. Her family took her to many museums as a kid and her high school AP Art History teacher sparked an interest in how art intersects with every other aspect of the human experience. She misses museums and galleries!
Carolina Salinas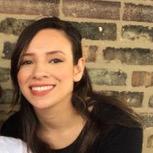 Carolina Salinas is a 28-year-old Chicago native. Salinas grew up on the North Side of Chicago and attended Chicago Public schools from pre-kindergarten to 12th grade. Her parents immigrated to Chicago in the early 80s from Colombia so she grew up speaking Spanish and celebrating Colombian culture and traditions. She teaches Chemistry and is also the Science Department Lead at Roberto Clemente Community Academy. She received her bachelor's degree in biology from Northeastern Illinois University and a master's in science education from the University of Illinois at Chicago. Throughout these years Salinas has met amazing mentors that have helped shape the way she views the world and the way she approaches teaching. She is currently passionate about empowering students to create change in their communities and finding ways to teach science through a social justice lens. She thinks it is extremely important to teach students through a lens that they can relate to or have experienced themselves.
Christine Pace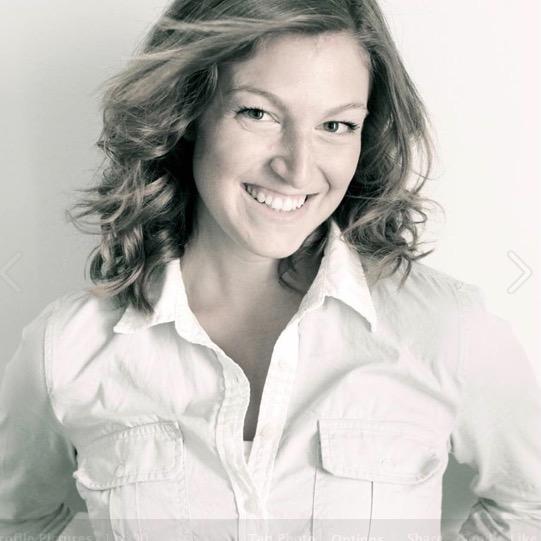 Christine Pace is currently a kindergarten to eighth grade Visual Arts teacher at Edison Park Elementary. She graduated from Kent State University in 2011 with a BA in art education, and then again in 2016 with an MA in art education with a focus on museum education. Pace has taught art in a variety of settings including charter schools, public schools, undergraduate courses, juvenile detention centers, and museum education. She strongly believes in leading by example; if students are asked to be the best, most genuine versions of themselves, then that is how we need to act as facilitators.
Personally, Pace has contributed her artwork to causes such as Sounding Boards Chicago in support of Black Lives Matter, the NAACP, and Housing Opportunities for Women (HOW) in Evanston, among others. She currently lives and creates in West Town.
Eduardo Martínez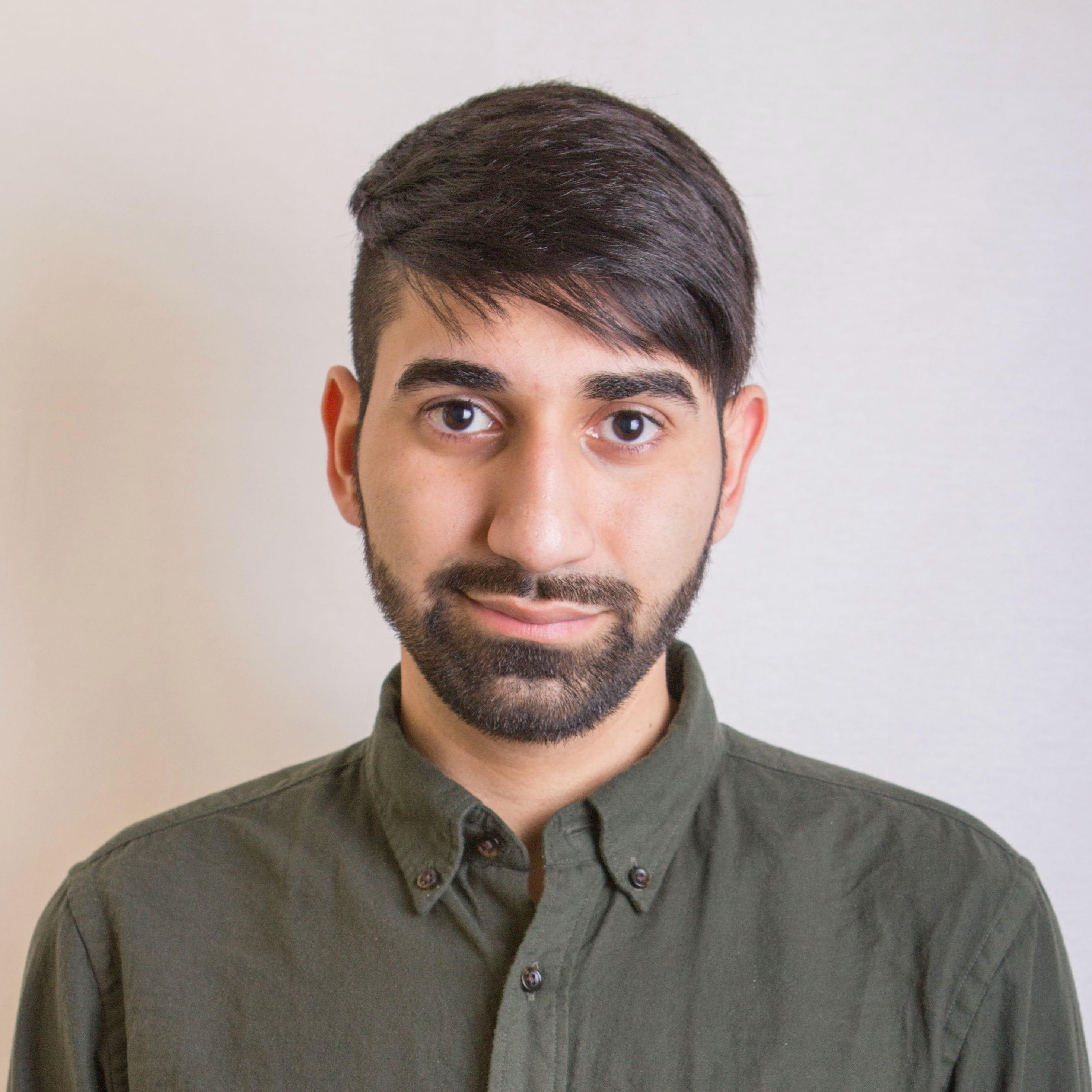 Eduardo Martínez is a high school English language arts educator serving the Humboldt Park community in Chicago. His practice stems from his experiences as a Latinx teacher and student of Color. A typical unit plan may entail students interrogating systems of oppression, creating new methods to navigate the barriers around them, or simply finding ways to break down barriers. Martínez's favorite unit from the past year tasked students with getting their teacher fired and continuing to run the classroom without him. Martínez aims to teach students skills that will help them be more conscious of the world around them.
Martínez is currently studying school abolition and practicing abolitionist teaching in his classroom. He hopes to write a book on his experiences in the school-to-prison nexus as a teacher in the next five years.
Frank Kadri
Frank Kadri is a seventh grade English language arts teacher at Ernst Prussing elementary. Kadri leads his class by presenting himself as an active (un)learner, modeling the joy of mistakes, and (un)learning. Kadri uses a workshop model and a design-maker space for prototype learning. He aims to support students with various opportunities for self-advocacy and expression. Kadri also believes in teacher-student reciprocity and follow-through. His goal is to create a safe space for students to learn how to be the best versions of themselves, starting with the principles of mindfulness, gratitude practice, and personal legend.
Kadri loves being a dad, trying out new sports, coaching soccer and CrossFit, and can make one of the best tasting frozen pizzas this side of the Mississippi. For his education, Kadri received his BA from DePaul University and then pursued a master's in urban education from the University of Chicago and later continued his graduate work in economics and education policy at the University of Pennsylvania. He can't get enough learning (or student loans) and is currently working on another masters in education administration at nights. He previously participated in the Intuit Teacher Fellowship and the Teacher Institute at the MCA.
Gilly Dryjanski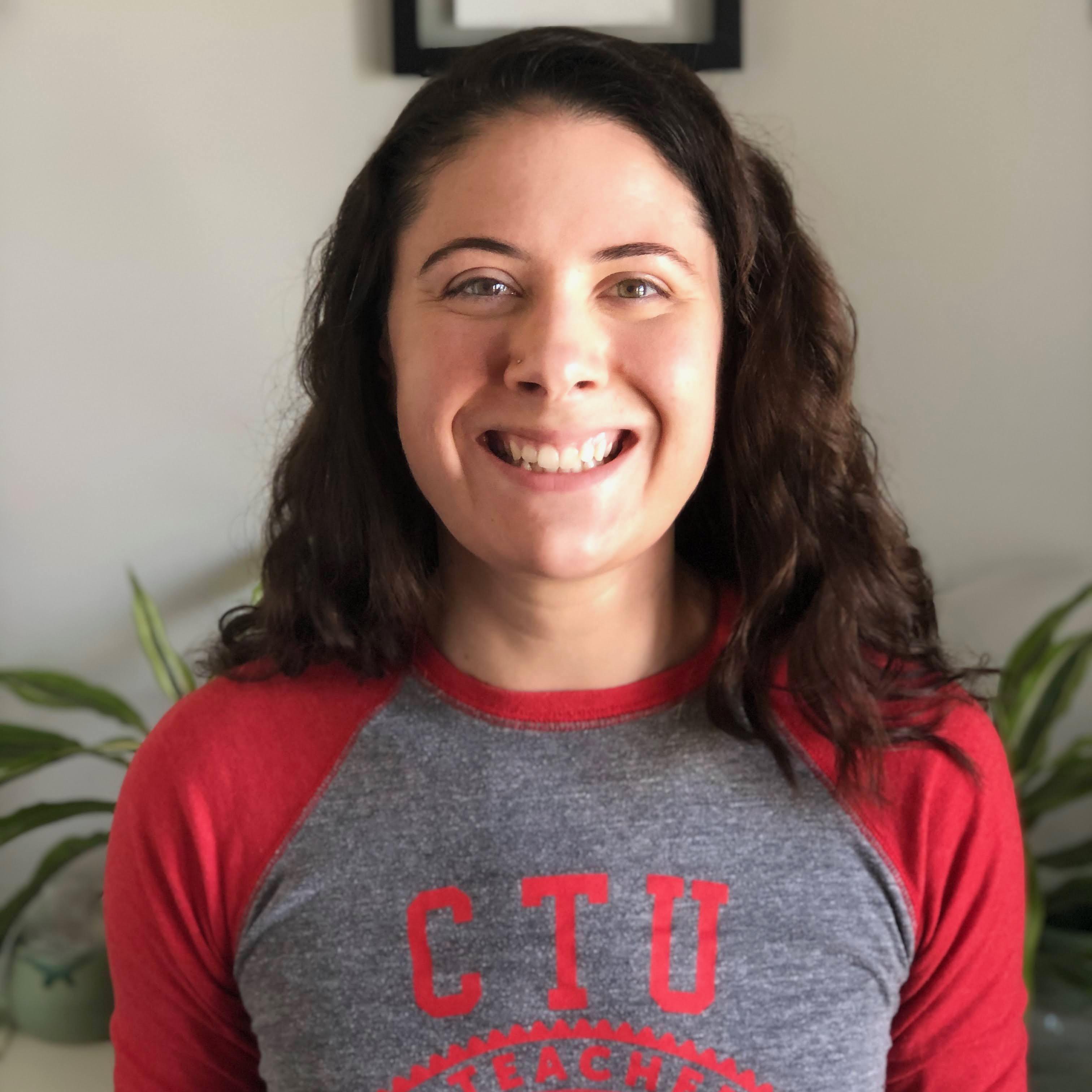 Originally from the South Side of Chicago, Gilly Dryjanski is a high school science and diverse learning teacher at Roberto Clemente Community Academy, located in Humboldt Park. She will be starting her eighth year in CPS this upcoming school year and has spent the majority of that time at Clemente, which has become like her second home. Dryjanski
never expected to become a teacher, much less a science teacher, but her path after graduating from Grinnell College led her to education; fortunately, she has found her niche in the hands-on world of physics and exploratory science learning. She is also both the girls and boys volleyball coach at the school, allowing her to share her passion for the sport with students. Beyond teaching, she likes to travel, learn languages, and do pottery. You can often find her spending time with her two cats and fiancé in Avondale.
Jeaninne Potter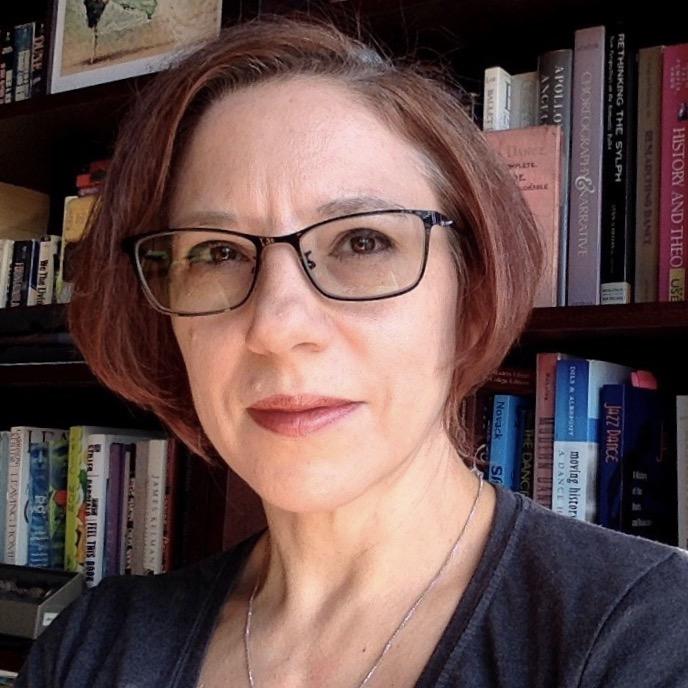 Jeannine Potter moved to Chicago 15 years ago from Columbus, OH where she was pursuing an MFA in dance at Ohio State University. A native of Dayton, Potter spent most of her professional career as a performer, choreographer, and teacher with arts organizations and universities in the Midwest and in New England. Upon moving to Chicago, she continued working in dance and spent 11 years working side-by-side with her husband as the office manager and assistant project manager for a small millwork company. Potter returned to school to earn her professional educator license at Northeastern Illinois University three years ago and holds endorsements in ELA, history/social sciences, and dance. This is Potter's second year working with the amazing people at Roberto Clemente Community Academy where she teaches in the Language and Literature Department and coleads the school's poetry club. In her spare time, she enjoys live performance and kung fu training with her son. As someone who believes that the arts can connect and enrich all academic disciplines, Potter is excited to be a part of this learning experience with MCA.
Jesus Sanchez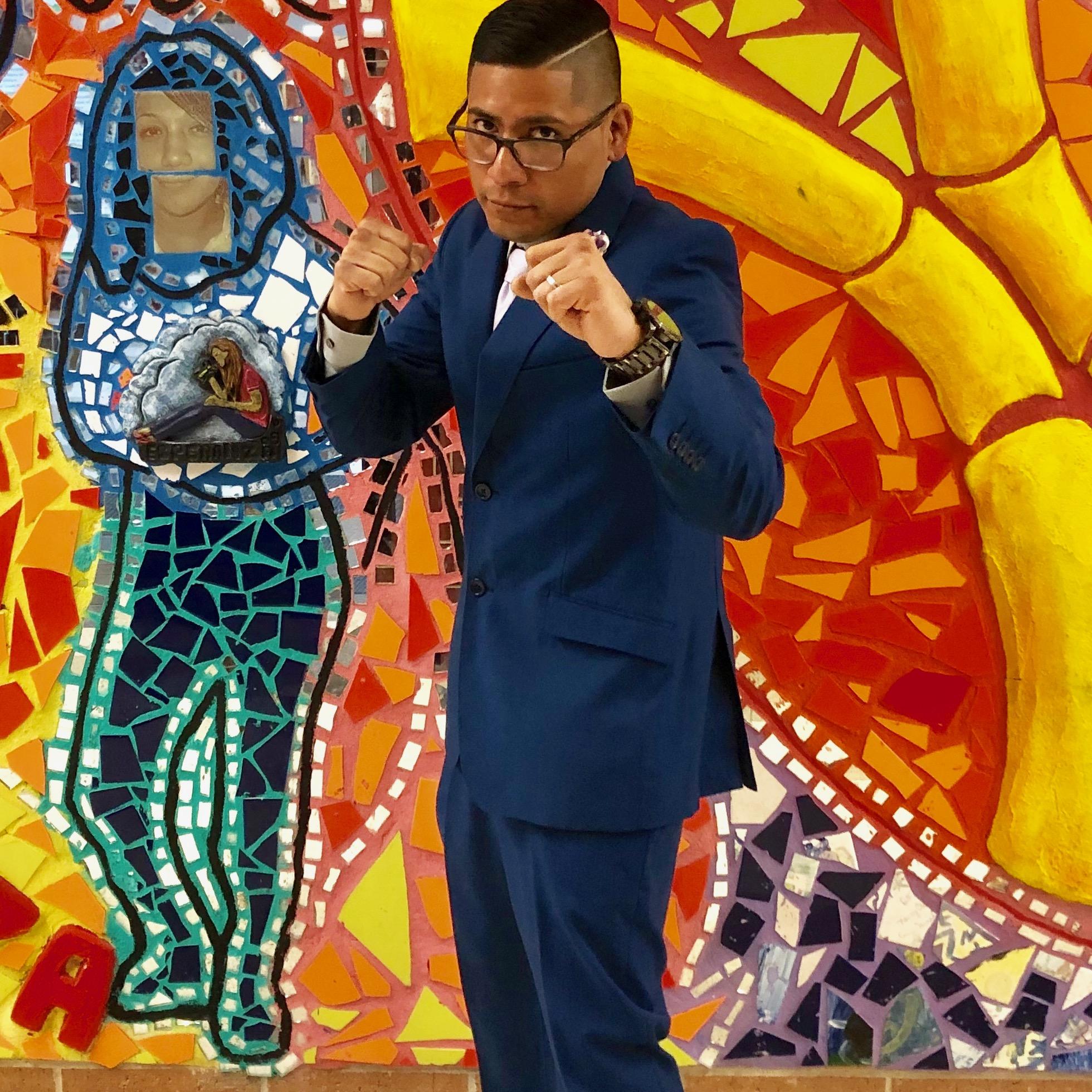 Jesus Sanchez is a visual artist that teaches at Social Justice High School and the poetry slam coach at Little Village Lawndale Campus High School. Social Justice High School is located in the Little Village, a predominantly Mexican community on the southwest side of Chicago. Little Village has a history of being politically independent and having strong community activism. Sanchez's artwork is inspired by printmakers José Guadalupe Posada and Carlos Cortez because both engaged in a discourse about injustice in their artwork. He has also used his poetry as a tool since the age of 16 to politically engage his community of Little Village and other communities of color in Chicago. He has been an activist that uses hip-hop, visual art, and poetry to spread the message of equity in the world. He shares this with his students at Social Justice High School as an art teacher, in the Little Village Lawndale Poetry Slam Team and continues to use his own poetry to speak truth to power. He wants his poetry to impact people into becoming more conscious, informed, and politically engaged citizens. Recently Sanchez has taken amateur boxing very seriously and was the runner up in the Chicago Golden Glove Tournament in 2019. He uses boxing as a way to focus and be healthier in mind and spirit.
Kat Alice Tae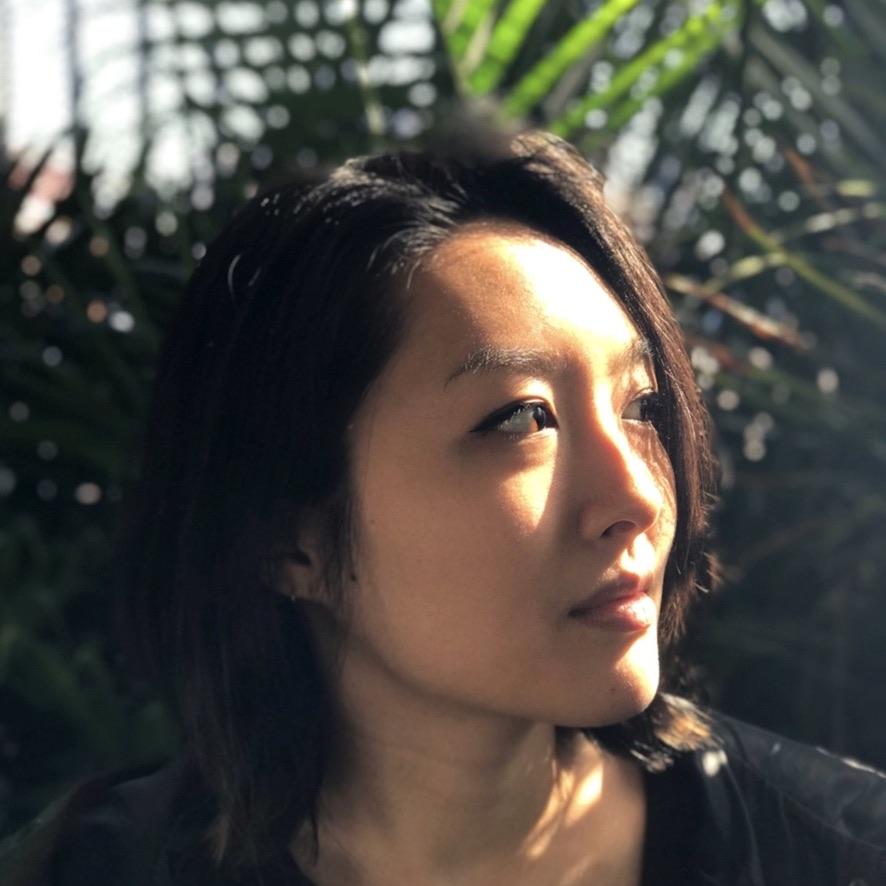 Kat Alice Tae is an interdisciplinary artist and educator who aims to make contemporary art relevant and accessible to young people. She graduated from the School of the Art Institute of Chicago in 2017 before teaching sculpture and AP Studio Art at Jones College Prep. Her multimedia artwork explores the intersections of race, gender, and sexuality of her own identity, complicated by the cyclical consequences of trauma in marginalized bodies.
Tae's work in the classroom reflects that of her studio, designing contemporary curriculum that responds to students' diverse personal experiences while locating them in the global context of human history. Motivated to be the adult she needed when she was young, she takes on her role as an educator beyond her subject area to represent and advocate for her students. She challenges them to expand their perspectives and engage critically, compassionately, and creatively. The success of her curriculum depends on embracing her authenticity and imperfections in order to model a culture of vulnerability and belonging, and ultimately empower her high school students with a positive and meaningful experience with art.
Niamh Burke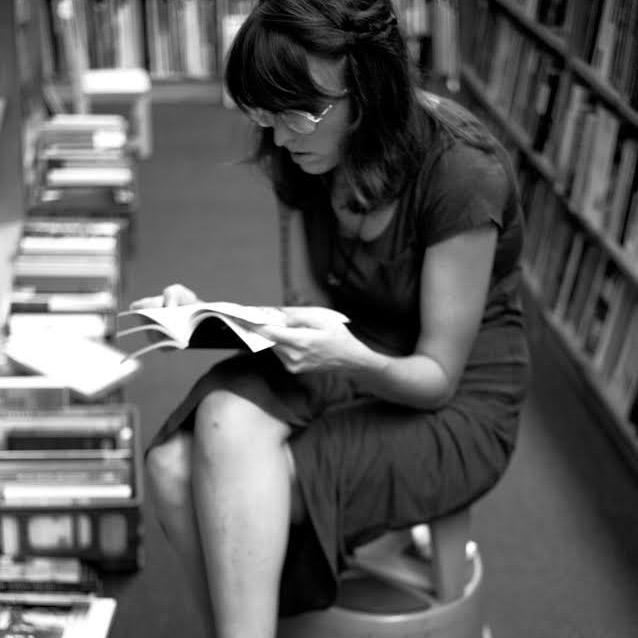 Niamh Burke is a partially-deaf immigrant (Erin go bragh) and a passionate South Side educator at Sawyer Elementary where she also serves on the Garden Committee. She believes that learning is a transformative experience and seeks to serve her community by empowering young people to think critically about the world in which they live. Burke has completed fellowships through Fund for Teachers, the Chicago Foundation for Education Action Research Leadership Institute, Hull House homed Cities of Peace, and the Newberry Library. She has earned the Rochelle Lee Teacher Award and the Lester Crown Distinguished Teacher Award ongoing professional development and been referenced in the Chicago Sun-Times for her commitment to culturally-relevant pedagogy. When not teaching, Burke likes to spend time with the fur fam, make collages, and imagine all the places she will travel to in the future.
Nikki Woloshyn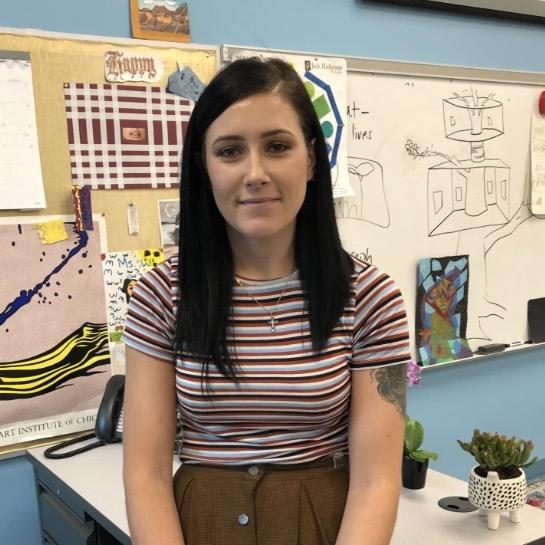 Nikki Woloshyn is a seventh year visual arts teacher at Ernst Prussing Elementary. She teaches students in grades kindergarten through eighth and loves using a variety of mediums. Nikki received her BFAAE from School of the Art Institute in 2014 and finished her masters in ESL from the University of St. Francis in 2017. She loves engaging students in special projects and participating in arts focused professional development. She has been a part of the Intuit Teacher Fellowship for the past four years and was previously a participant in the MVP and the Teacher Institute at the MCA. Woloshyn strives to teach students to use their unique perspectives and ideas to be agents of change. She believes in art as a tool for meaningful expression, better understanding of the self and the world, and a means of establishing critical points of connection. She gets excited when students creatively push back against project guidelines and can't stand when students sharpen a pencil that she personally sharpened ten seconds prior. Woloshyn's favorite painting is The Song of the Lark by Jules Adolphe Breton. Outside of the classroom, Woloshyn is an avid plant collector, jigsaw puzzle extraordinaire, and loves beach days and staying active.
Stephen Taylor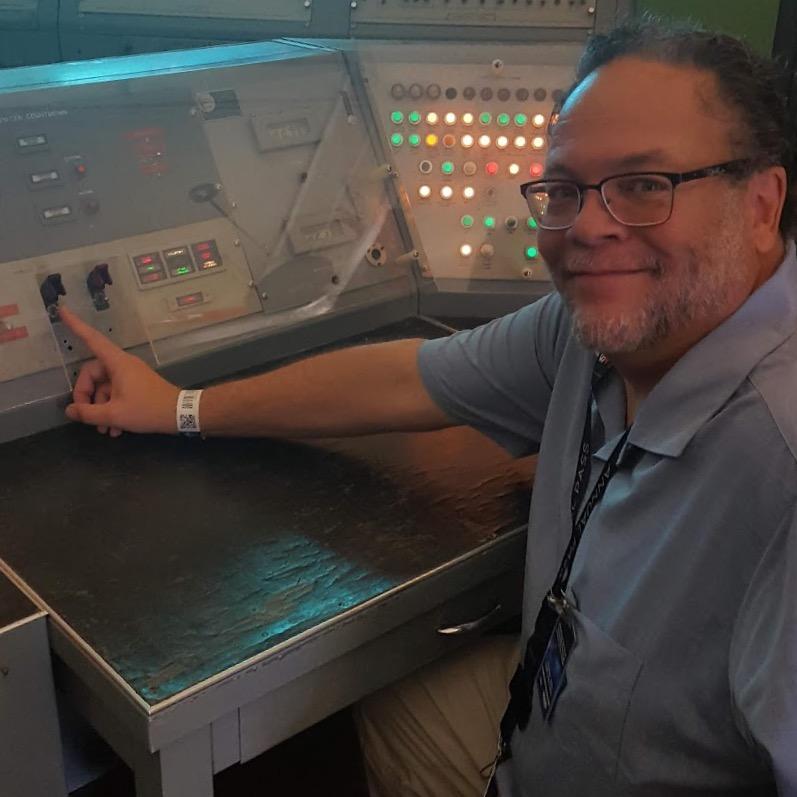 Stephen Taylor is a science coordinator and science and social sciences teacher at Crown Community Academy of Fine Arts in Chicago. Taylor has a diverse education resume and has taught students in all subjects from grades kindergarten through twelfth for over 25 years. Currently, Taylor is also an adjunct professor at Concordia University Chicago in the College of Education.
Stephen holds a BA in communications and journalism from Columbia College in Chicago and an MAT in teaching from National-Louis University. Additionally Taylor has endorsements and other credentials from Loyola University, University of Chicago, Golden Apple Foundation, Governor's State University, and Chicago City Colleges.
Taylor is a published journalist and author with articles published in the Chicago Daily News and numerous other newspapers. In recent years, he has been trained in arts integration programs at Columbia College Chicago. Programs at CCC have brought teaching artists in photography, dance, music, and visual arts into Taylor's classrooms where they have collaborated to provide rich artistic experiences to his students.
Funding
Major support for the Teacher Institute is provided by the Fry Foundation and the Terra Foundation for American Art.