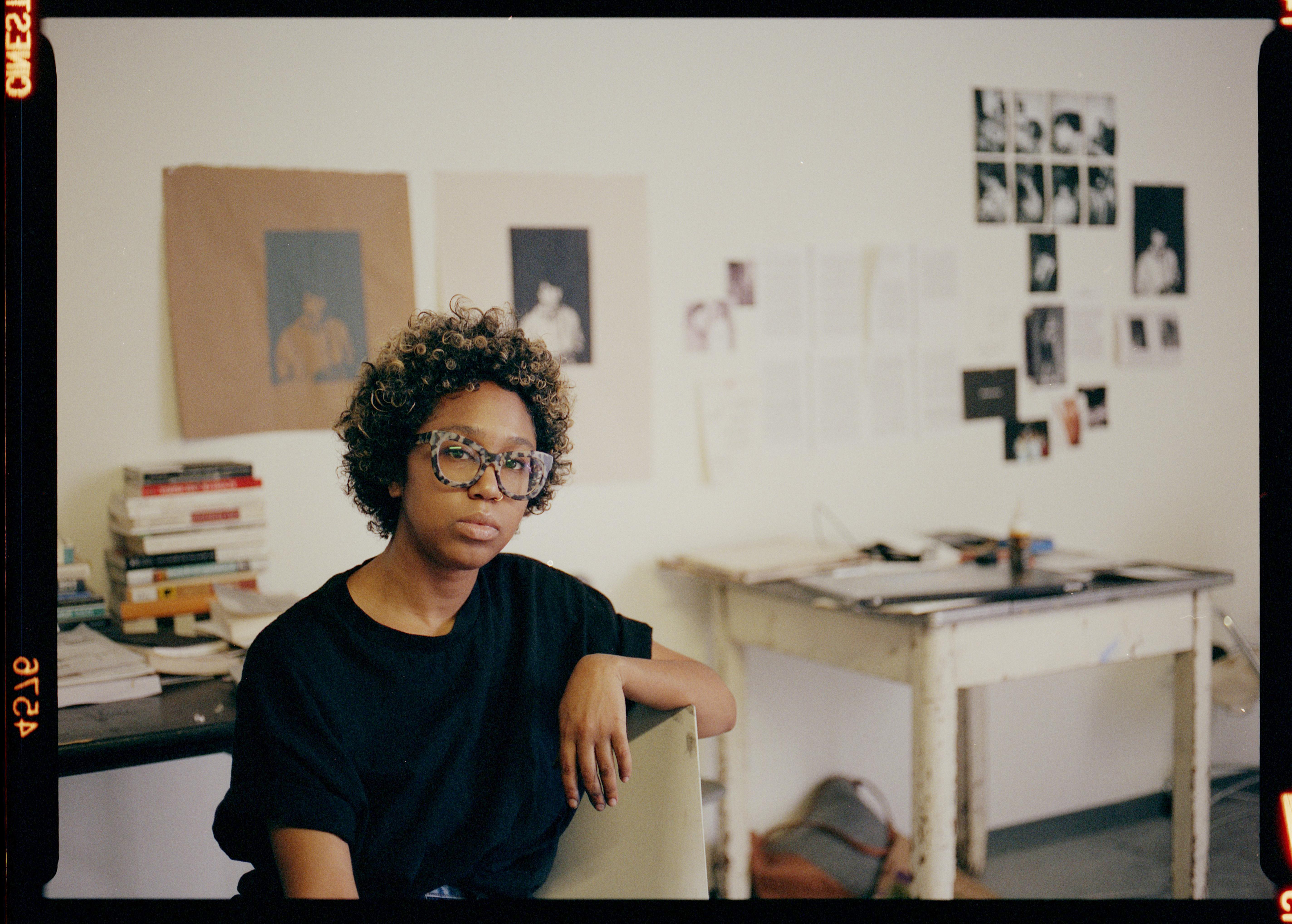 Zakkiyyah Najeebah Dumas-O'Neal
Zakkiyyah Najeebah Dumas-O'Neal is a Chicago-based visual artist, educator, and independent curator. Najeebah serves as the embedded artist for Senn High School as part of the MCA's SPACE program
About
Najeebah's work is most often initiated by personal and social histories related to family legacy, queerness, community making, intimacy, and Audre Lorde's naming of "the erotic." Her practice borrows from social documentary portraiture, video assemblage, collage, found images, and other vernacular materials. She makes work to further understand and investigate how her own singular, lived experiences and others are connected to broader shared histories and social and cultural experiences. In addition to this investigation, Najeebah also purposely seeks to reinforce a different kind of gaze (and gazing) enacted through empathy, desire, love, softness, connectedness, and longing. Najeebah is continuously exploring how these feelings (within all her work and through engagement) are exchanged between herself, her family, her portrait collaborators, and those who experience the work.
Najeebah has been included in numerous group exhibitions and has had several solo exhibitions. She has also curated exhibitions at Chicago Art Department, Blanc Gallery, and at the Washington Park Arts Incubator at the University of Chicago. She currently holds the 2019–20 Jackman Goldwasser Residency at Hyde Park Art Center. Through her work as a teaching artist, she continuously attempts to incorporate her practice concerns, as well as create space for belonging, connectedness, and understandings of chosen family.
Najeebah is also a cofounder of CBIM (Concerned Black Image Makers): a collective-driven project that prioritizes shared experiences and concerns by lens-based artists of the black diaspora.