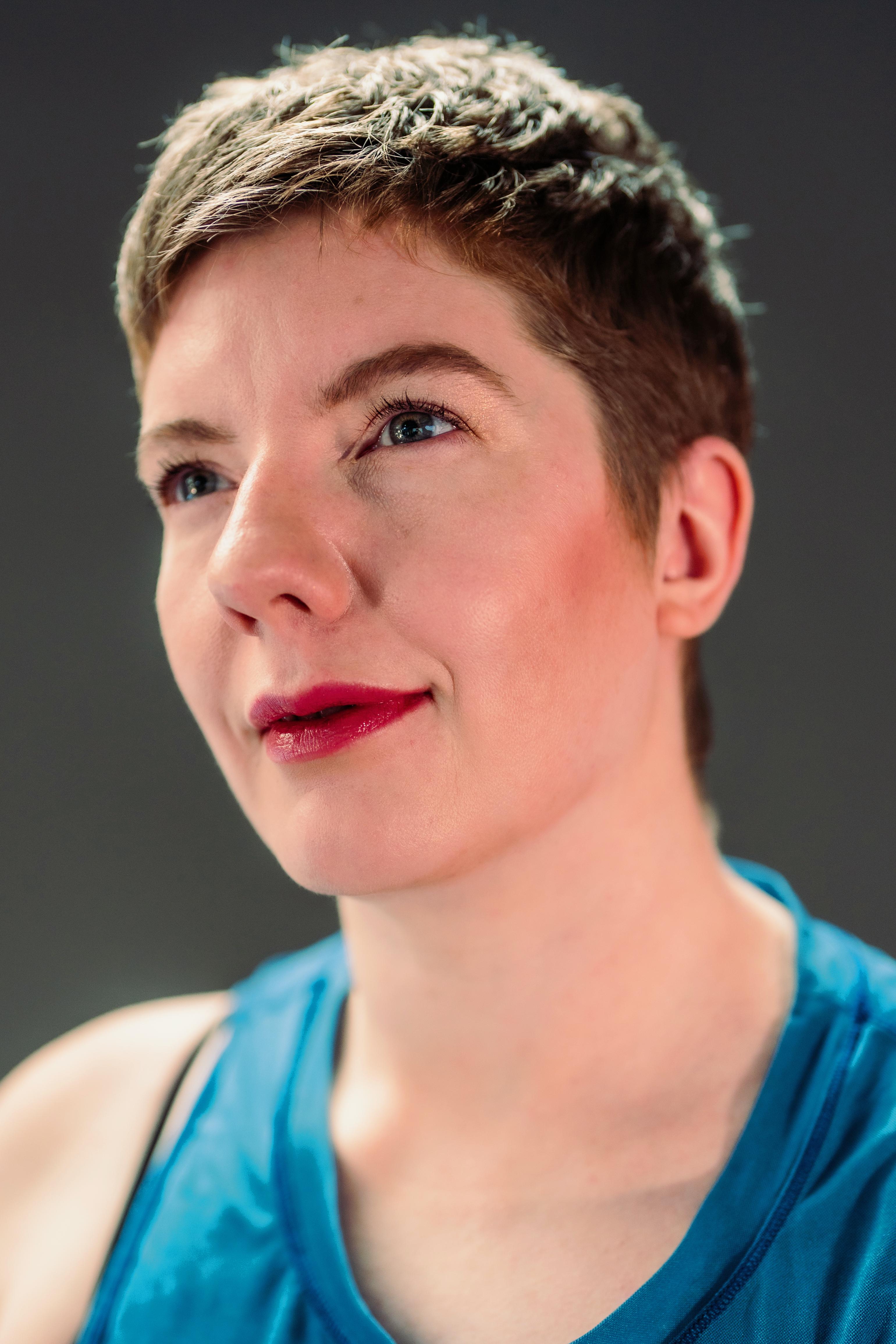 Laurel Lawson
About
Laurel Lawson is a choreographic collaborator, dancer, designer, and engineer with Kinetic Light.
She is the primary costume and makeup designer, contributes other technical and production design, and designs the wheelchairs that she and Alice Sheppard use in performance. For the chairs used in the development of Wired, Lawson collaborated with Paul Schulte, lead engineer for Top End. She is also the product designer and lead for both access and technology initiatives, including Audimance, the company's app that revolutionizes audio description for nonvisual audiences, and Access ALLways, the hospitality and experience paradigm and collected practices for holistic, disabled-led, equitable accessibility.
Lawson began her professional dance career with Atlanta's Full Radius Dance in 2004. In her independent and transdisciplinary practice, housed at Rose Tree Productions, her work includes both traditional choreography and novel ways of extending and creating art through technology and design in the creation of worlds and products experienced, installed, embodied, or virtual.
Lawson's choreography is marked by intensive partnering and grounded technique. Bringing the nuance of disabled artistry, she creates work for nondisabled, disabled, and physically integrated companies. She often weaves together abstract and concrete themes with overarching mythological inspiration, with attention to engaging, innovative, and immersive audience experience. Her work has been recognized with a 2019–20 Dance/USA Artist Fellowship, made possible with funding from the Doris Duke Charitable Foundation.
Beyond the studio, Lawson is the CTO and cofounder of CyCore Systems, a boutique engineering consultancy which specializes in solving novel, multi-realm problems of all sizes for a global clientele. A noted public speaker and teacher, she speaks on a range of technical topics as well as on leadership and executive practice, accessibility, culture, and equity, and how to cultivate creativity and drive innovation.