Sam Burman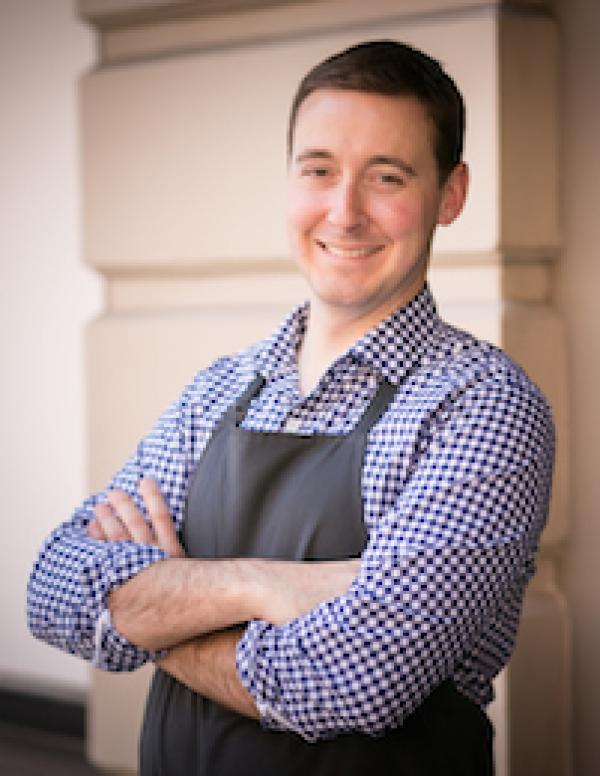 ---
Sam Burman was the head chef of MCA Café. Born and raised in Columbus, Ohio, Burman has been fascinated by the culinary world since childhood, having spent much of his time cooking alongside his mother. After her death when he was 13, his interest in the culinary arts grew stronger, eventually leading him to Chicago. After 10 years working in Chicago's dining scene, at such culinary landmarks as TRU and The Peninsula Hotel, Burman landed in San Diego where he worked as the Corporate Chef at Whisknladle Hospitality, and there his love for local product grew stronger. With a year-round growing season he was able to put his passion to work. During this time, Burman developed a strong relationship with Tom Chino of Chino Farms.
Burman describes his culinary style as simple and honest, allowing the true flavors of seasonal ingredients to take center stage. Burman believes that working with food should celebrate creativity, innovation, and community, yet still keep a sense of playful sophistication.
When Burman's not in the kitchen, he enjoys spending time with his wife Kristen and young son Trey.