The Art of Eating: Biscuits
---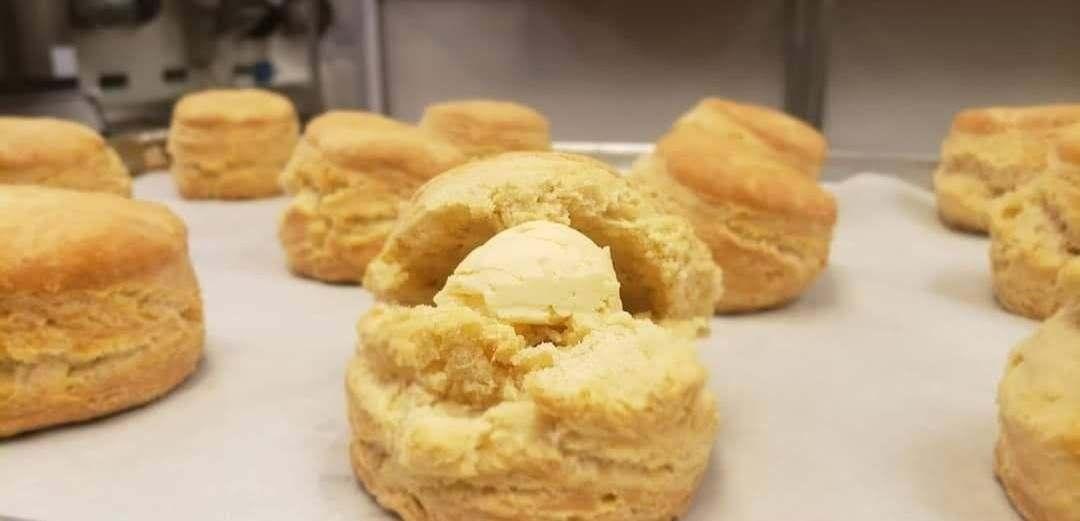 ---
Recipe
Ingredients
Makes approximately 24 biscuits.
8 cups all-purpose flour
10 tsp baking powder
1 tbsp kosher salt
1 lb unsalted butter, chilled
3 cups heavy cream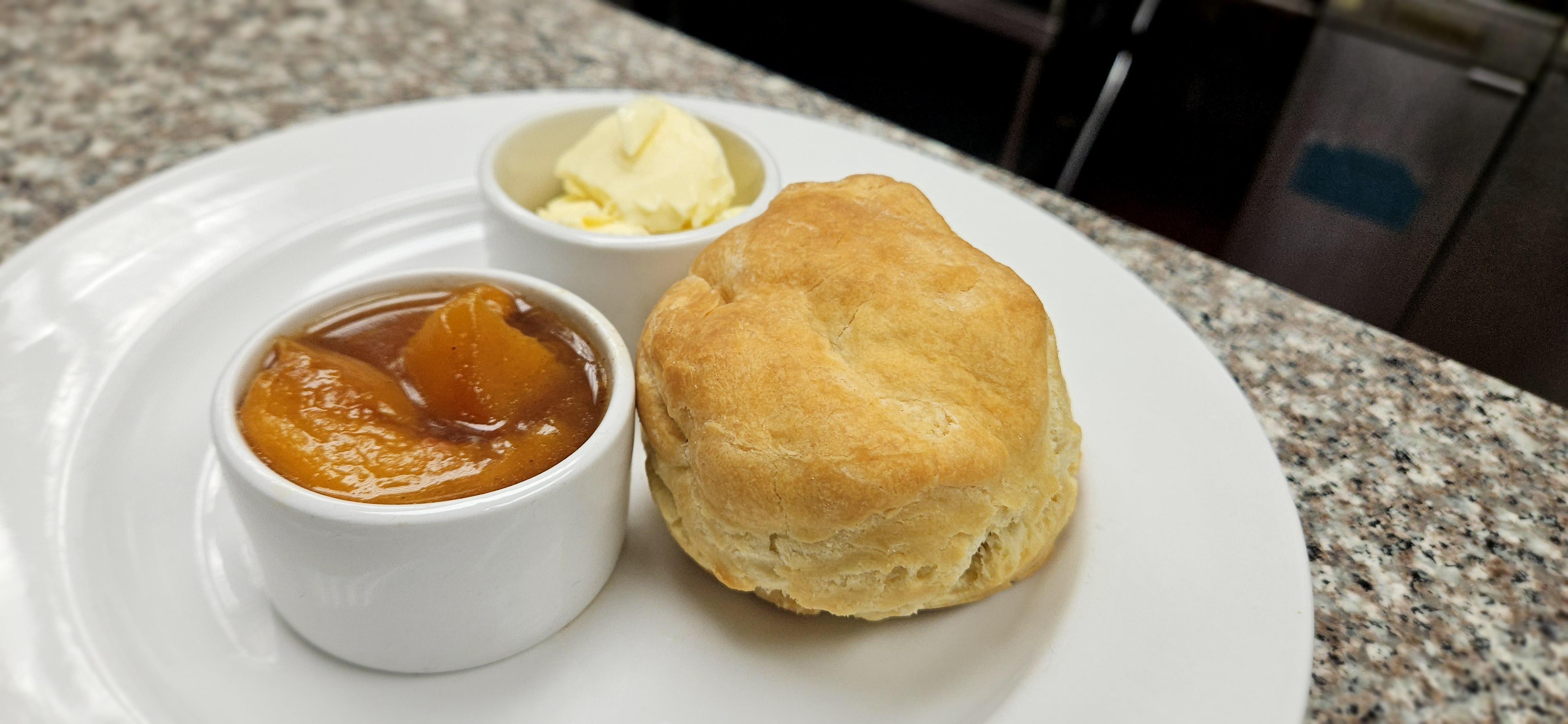 Directions
Preheat oven to 400 degrees on low fan. (If your oven doesn't have a fan, increase the temperature by 15–20 degrees.)
Mix flour, baking powder, and salt together.
Cut butter into 1/4-inch cubes, then add to flour mixture.
Cut cold butter into the flour. This can be done with a pastry cutter or two forks or knives. Work the butter into the flour mixture until it resembles coarse crumbs. The butter pieces should end up being about the size of peas.
Mix in the heavy cream and knead the dough until everything is incorporated. Be careful not to over-knead (this would result in overly dense biscuits).
Roll the dough out onto a floured surface until it is about 3/4 inches thick.
Cut with a 3-inch biscuit cutter or a 1-cup measuring cup.
Reincorporate all scrap pieces together and roll out again. (This should be done only once or the dough will get overworked.)
Cut biscuits again.
Place all biscuits on a large sheet tray.
Bake for 20 minutes.