Radical Hospitality
by Phill Cabeen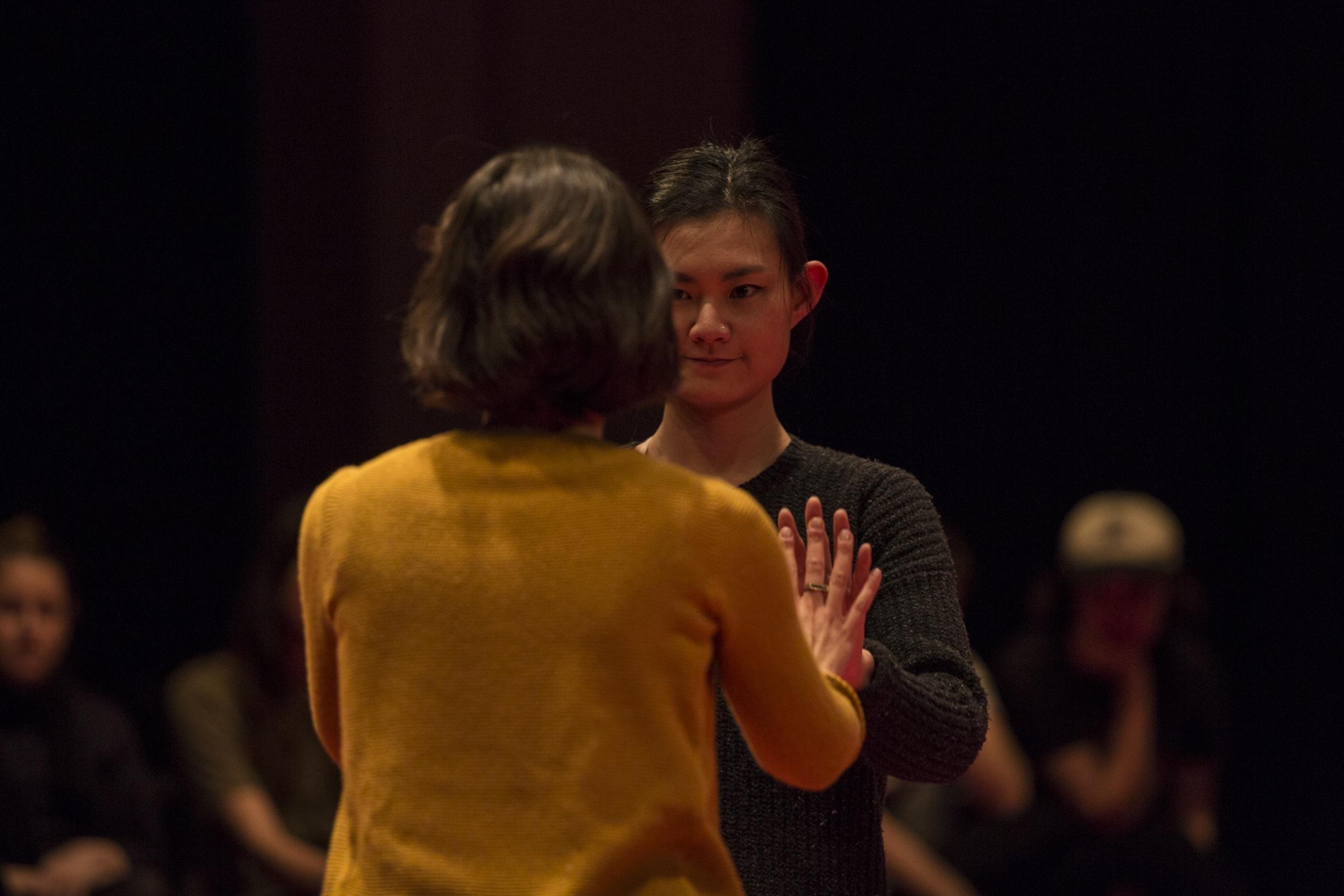 ---
MCA Curator of Performance Yolanda Cursach defines our theater staff's approach to accessibility as "radical hospitality." We were intrigued by the phrase and wanted to know more, so we asked Phill, the Curatorial Assistant for MCA Stage, to explain this philosophy of accessibility.
---
When broken down, radical hospitality is simply out-of-the-ordinary generosity. For the MCA Stage team, this means working with artists, community partners, and patrons to develop revolutionary ways of creating a pleasant environment for all theater patrons. While this may not sound revolutionary, it's continually astonishing to see how separately access and programming are treated in theaters across the United States.
One example is the placement of American Sign Language interpreters during performances, which often seems to be an afterthought. Interpreters are frequently positioned so far to the side of the stage that patrons are essentially forced to choose between following the interpretation or following the action of the performance itself. In contrast, for our current season's opening show, The Fever by 600 HIGHWAYMEN, the artists worked with ASL interpreters to integrate them into the performance. It was an amazing demonstration of how unobtrusive and seamless interpretation can be in the theater when artists and access providers transcend outmoded divisions and consider what they can create as a collaborative unit. The delight our patrons expressed made this experience very rewarding.
---
We pursued a different form of radical hospitality last year when we presented the work of Mat Fraser and Julie Atlas Muz of ONEOFUS, who specifically requested that a relaxed performance be included in their run of Beauty and the Beast. Relaxed performances (RPs) are modified by the artists to avoid lighting and audio transitions that could trigger audience members with sensory disabilities. They go even further, however, by explicitly fostering a relaxed attitude on the part of the audience toward noise and movement in the theater. Well established in Fraser's native United Kingdom, the concept of a relaxed performance is still unfamiliar to many in the United States, and critically, those theaters that do offer RPs do so almost exclusively as a family-friendly option, marketed to parents with children on the Autism spectrum.Beauty and the Beast, conversely, is a performance expressly intended for a mature audience. In offering a relaxed performance for this work, the MCA was privileged to set what we hope is a valuable precedent, affirming that audience members with a disability are not supplemental, but rather integral to, our audience.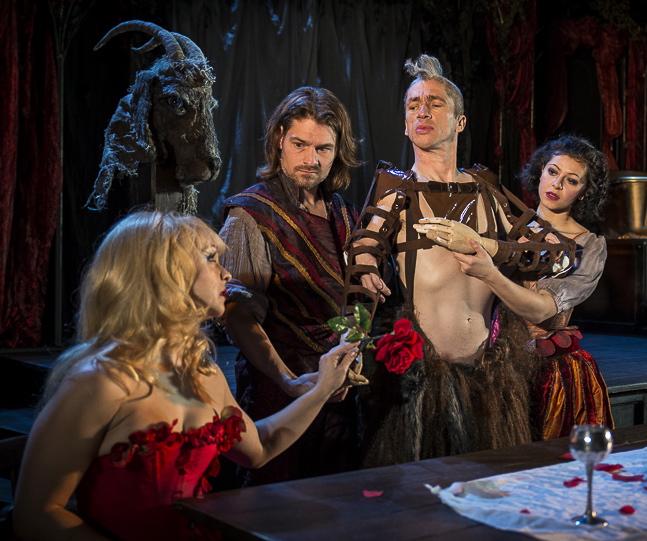 ---
The project of organizing and executing the relaxed performance was aided immensely by Dr. Carrie Sandahl, faculty at the University of Illinois and Director of Bodies of Work since 2010, who has a long-standing relationship with MCA Stage. Sandahl's input was instrumental, and she facilitated several conversations among MCA staff and members of Chicago's disability arts and culture community. Out of those conversations grew a plan to improve access by using existing spaces in the museum in unforeseen ways, while building on the contributions of Sandahl's students and contacts at the university's College of Disability and Human Development who volunteered during the performance. This engagement with Bodies of Work, coupled with Mat and Julie's involvement in the design process, resulted in an event that we have carried over to the current season: Three of the artists on our stage have developed relaxed performance versions of their works specifically for the MCA. More than half of the works that we present will feature ASL interpretation. Additionally, this season offers audio description of select performances, including last Sunday's matinee of Faye Driscoll's Thank You For Coming: Play and all performances of The Way You Look (at me) Tonight.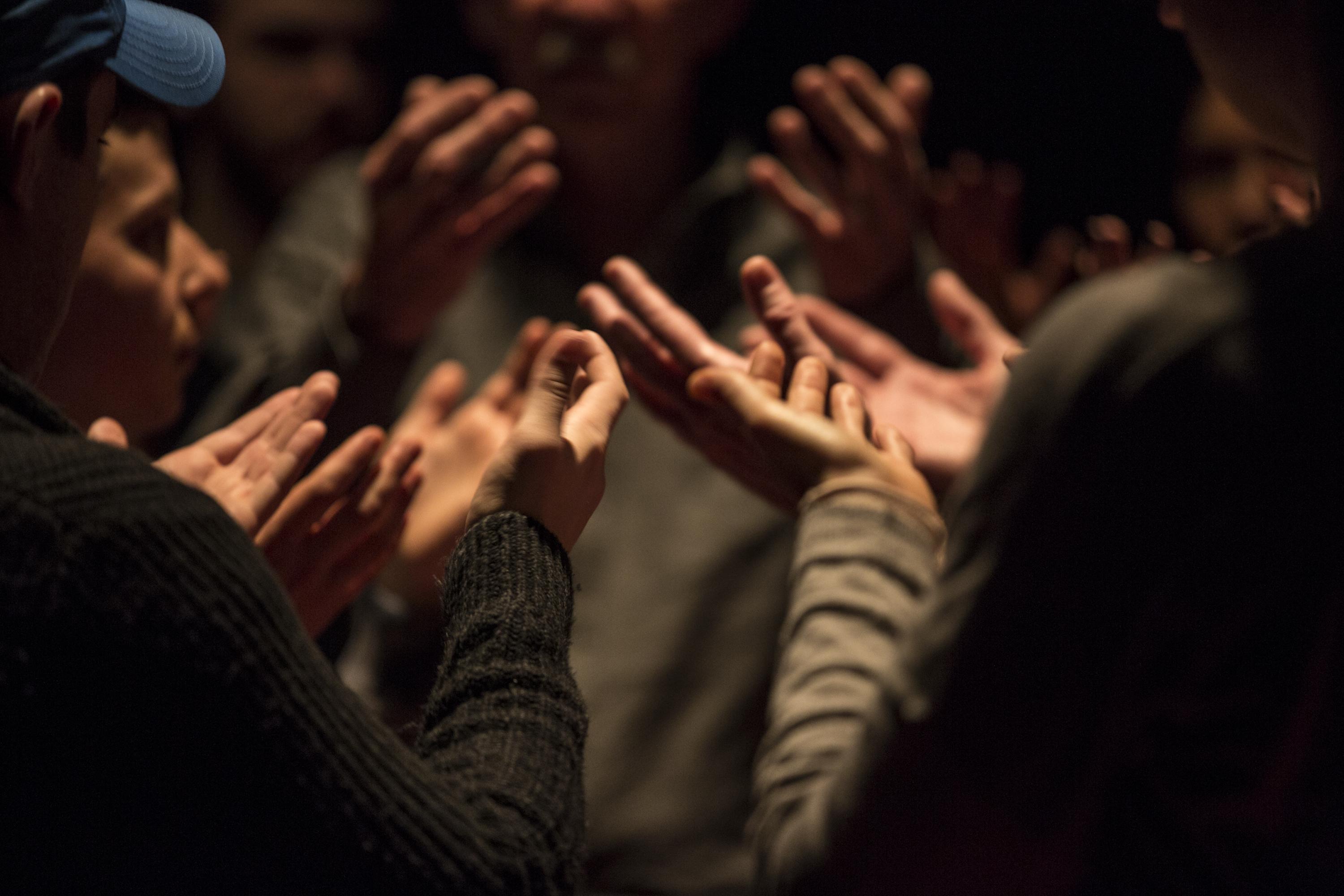 ---
But in offering this accessible programming, it's important that we not lose sight of the core intention behind genuine radical hospitality: if we understand disability as how a person interacts with his or her environment (as defined by Sandahl in a 2013 interview), then we must embrace these interactions as opportunities for collaboration and exchange between us and each member of our audience. The willingness to listen, to engage each patron as an equal, is critical. Our work is an ongoing process as my colleagues and I, as individuals and together as part of an institution, continue to learn and strive to better welcome all patrons to the theater.