Featured images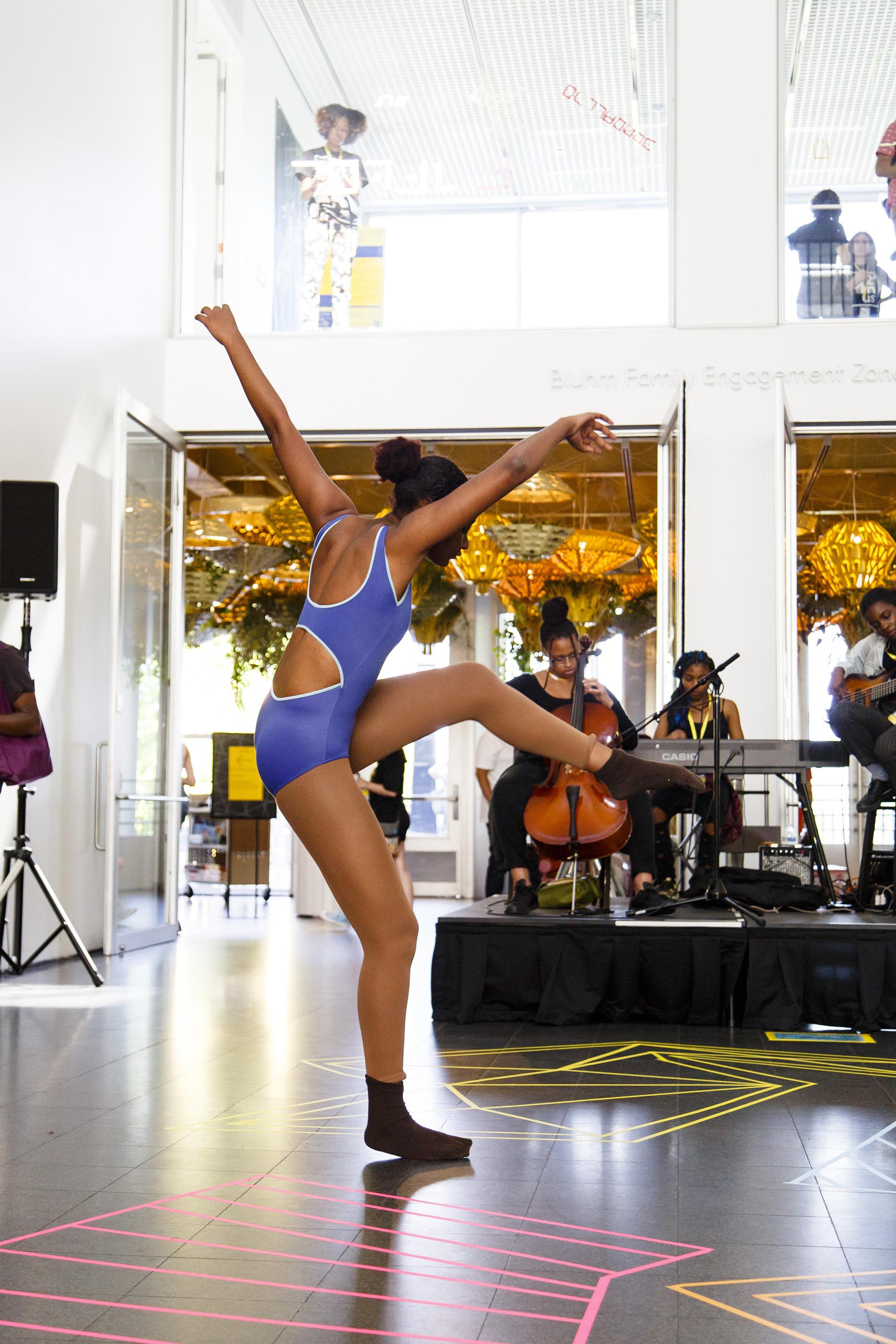 ---
Teens take over the MCA!
Teens take over the MCA with installations, workshops, performances, videos, music, and print works by Chicago artists under 21.
The MCA's Teen Creative Agency—25 curious, creative 15–19-year-olds from all over the Chicagoland area—present the seventh annual 21Minus. This festival of teen creativity and passion fills the museum with exciting, out-there projects that invite visitors to engage with the museum and each other in unexpected ways. 21Minus is curated and produced by TCA.
This event is free for people age 21 and under and their families.
Youth-led events highlight Chicago artists under 21 years old and are organized by Grace Needlman, Manager of Youth and Family Programs, and Ellen Chu, Coordinator of Family, Youth, School, and Teacher Programs.
Watch performances
2 pm The Virgin Jerry
2:45 pm Corn on My Dinner Plate
3:30 pm Logan Zayas
3:35 pm Sól
4:30 pm Phalair Carter
4:45 pm Jordan Martin
5:30 pm Final Celebration
Experience artists' projects including:
Photobooths by Yollocalli Arts Reach and Mya Cavner
Live figure drawing with Jacob Torres
Interactive video and light installations by Ana Paramo and Ruth Plumb
A scream closet by Alexis Yracheta
Have a conversation you've always wanted to have with Rachel Dohner
Participate in workshops:
Refurbish old skateboards with Sprucing Up Skateboards
Add to a collaborative denim installation by Jonathan Swain
Reimagine the value of brands in TCA's "Workshop"
Trade facts about black owned businesses for swag from Darius Jones
Catch sight of roving performances and fashion by:
Zoe Haralambidis
Tallulah Cartalucca and Kendra Lachick
Enjoy zines and prints by:
Alexa Jurado
Angel Cano
Ethan Switall
Lydia Quinnan
Madison Grant
Ariadna Perez and Daniel Brito-Virto
Zoe Cloud
Teen Creative Agency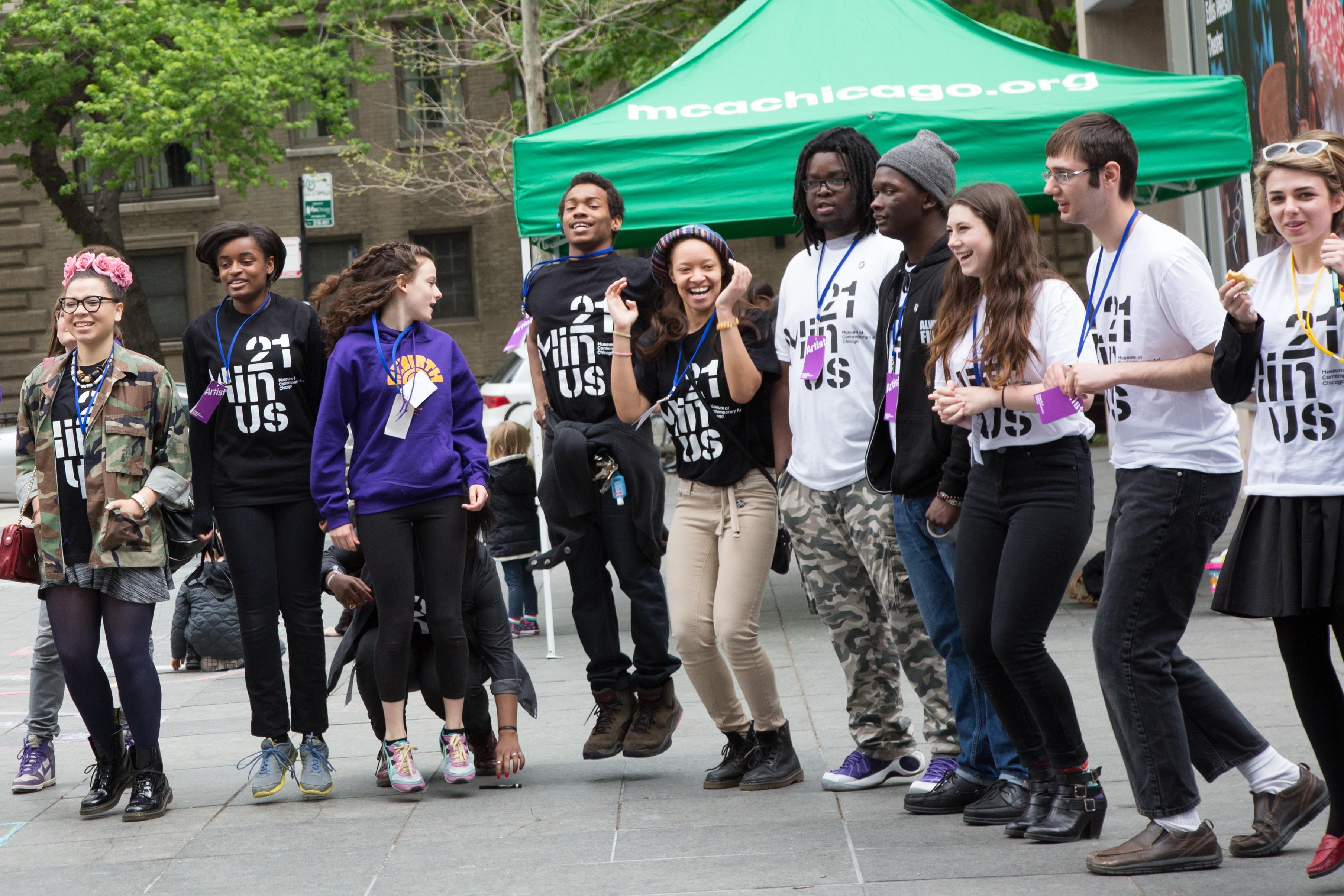 At the MCA, young people not only view but engage with contemporary art and artists. The MCA makes museum resources accessible to youth so that they may dream, plan, and create responses to the issues that are important to them.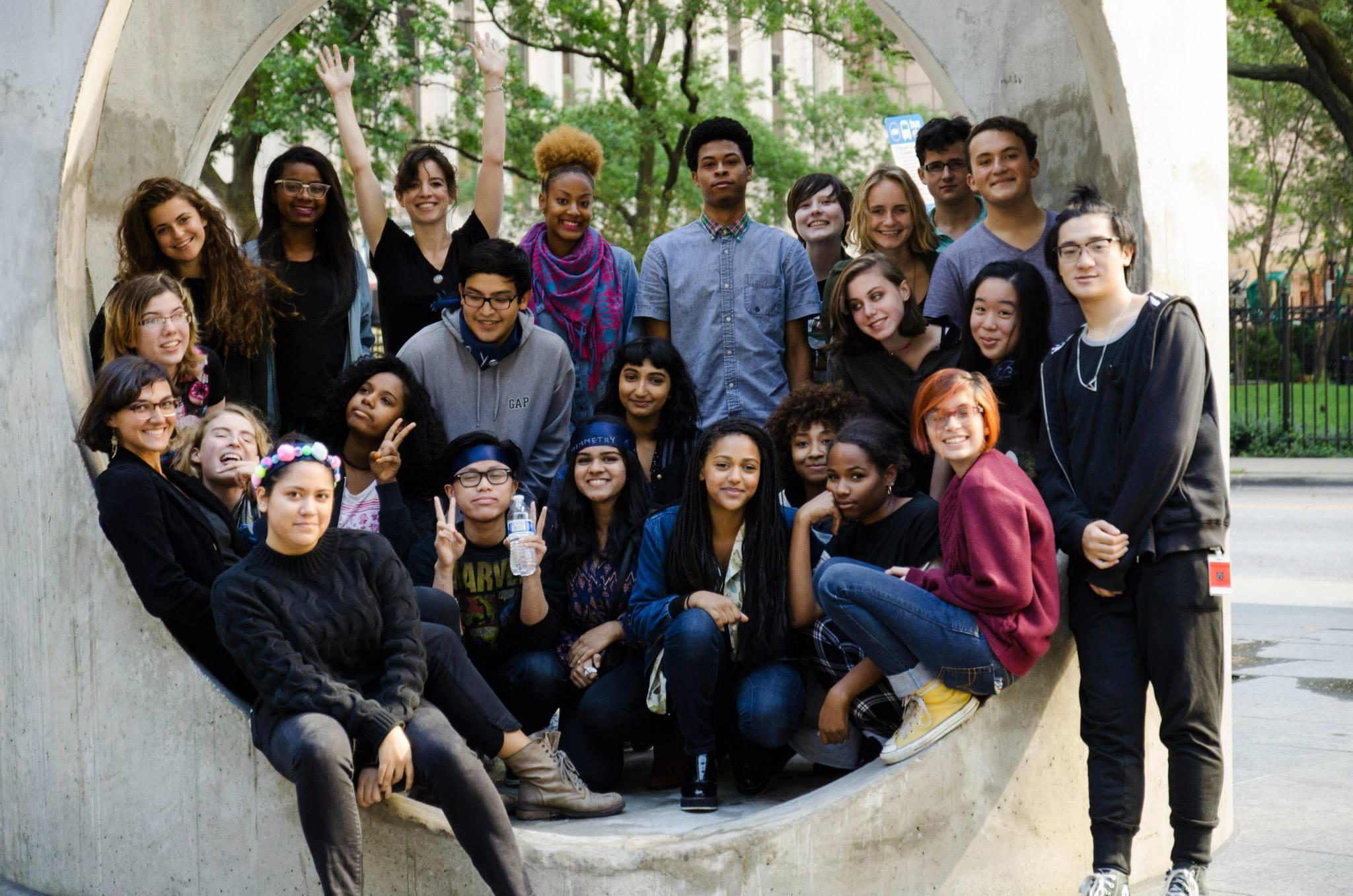 The Teen Creative Agency (TCA) is the is the Museum of Contemporary Art's cultural leadership program for teens ages 15–19 years old. TCA members come together from all over the Chicago area to the museum once a week, from September thru June.