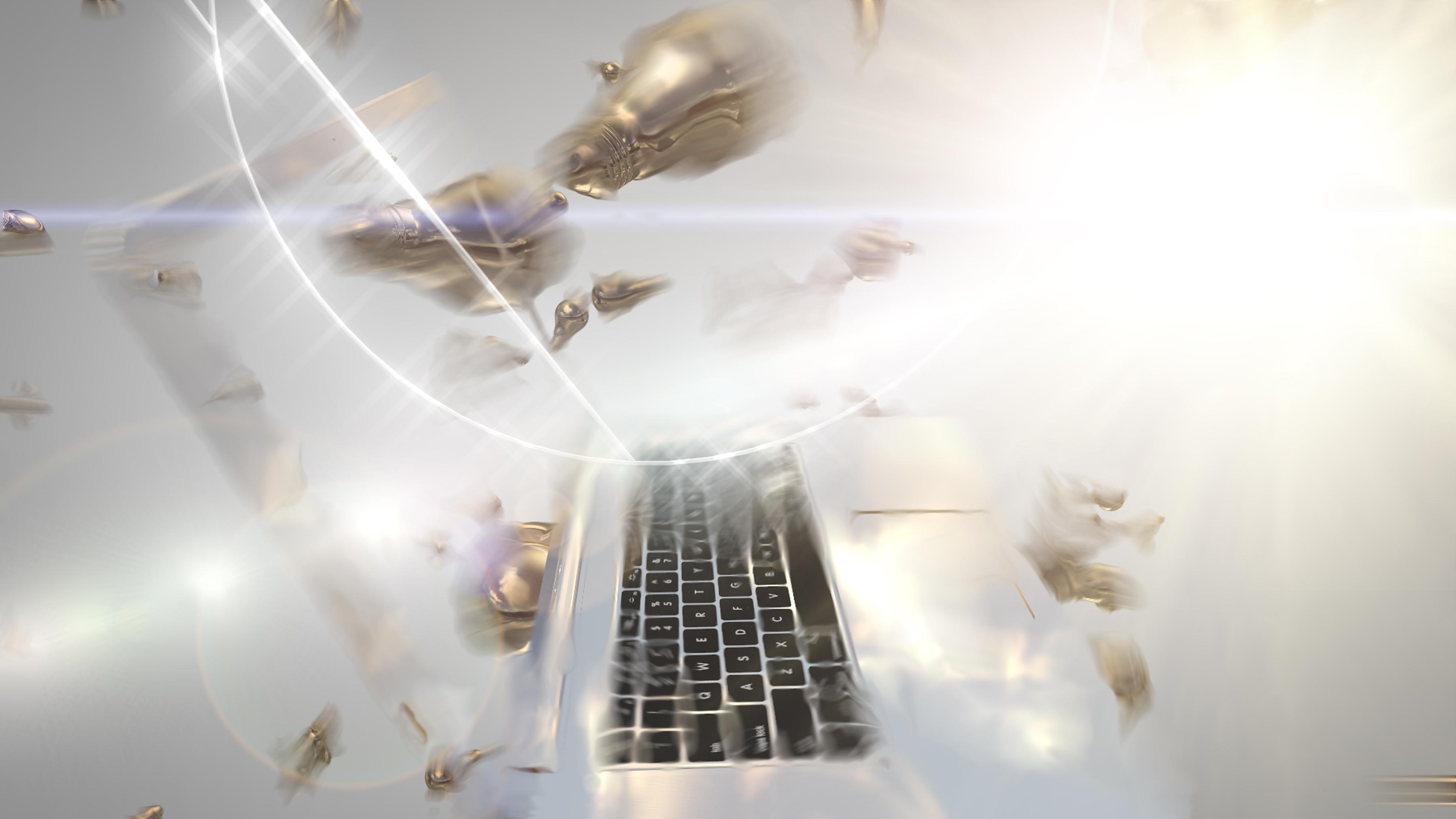 I Was Raised on the Internet
This website presents online-only artworks from the Museum of Contemporary Art Chicago's exhibition I Was Raised on the Internet as well as readings about networked technology and its effects on our everyday lives.
What does art look like when it is made specifically for the web? The games, digital videos, and interactive websites here demonstrate radically different approaches and platforms that artists working online may employ. Some of the works celebrate the internet as a space for connection, self-expression, and identification; others warn about the perils of digital surveillance and manipulation. Please note: some of these works contain mature content.
Readings
These resources—all freely accessible online—dive deeper into the issues raised by the artists in I Was Raised on the Internet. Provocative but far from exhaustive, this selection offers an entry point to further critical reflection on the nexus between art and the internet.
Both inside and outside of academia, the privileging of technical expertise above other forms of knowledge is a political gesture. These professors argue that this results in neutralizing critique of established power relations.
Jonathan Beller, director of the Graduate Program in Media Studies at the Pratt Institute, coined the term "computational capital" to describe the effects digital networks have on global finance. Beller presents a case for decentralizing this financialization of culture and posits that it is the first step toward building an entirely new, inclusive economy.
Theorist Benjamin Bratton offers a proposal for the non-human to inform and pilot diverse forms of artificial intelligence on their own behalf and in their own inscrutable ways.
Aria Dean, the assistant curator of net art and digital culture at Rhizome, asks: if memes reiterate the inequities between black creators and white appropriators, can they also move us into a new collective blackness?
This interactive, narrative journey helps expose the inner workings of computer code. It was written and developed by Paul Ford, a technology thought leader and software consultant.
Concerned with growing uniformity, writer Orit Gat attempts to document an always-fleeting thing: contemporary artists' websites, including their form and function and the possibilities they hold.
Joichi Ito, director of the MIT Media Lab, shares a manifesto against the technological singularity.
Shannon Mattern, associate professor of media studies at The New School, notes that self-driving cars have sparked a billion dollar war over maps, but the cars are the most boring thing about it. How do machine intelligences read and write the world? And what ends are either possible or pursued?
Design and research duo Metahaven tell the story behind the logo of Wikileaks, one of the 21st century's most notorious institutions in the digital world, revealing that design is always political.
What's at stake in contemporary art's turn toward the internet? Curator, writer, and educator Ceci Moss explains how artists have responded to this development.
This reminder of the social biases embedded directly into seemingly neutral technology was written by Safiya Umoja Noble, assistant professor at USC Annenberg's School of Communication and one of the foremost scholars of digital ethics and its social implications.
We no longer look at images—images look at us. Artist Trevor Paglen explains how pictures are not just simple representations, but active and invisible interventions in our everyday life.
Algorithms are everywhere, and they control an increasing amount of contemporary interactions both small and large. Anthropologist Nick Seaver thinks we should understand them as a cultural phenomenon, not just as objective, technical products.
The machines that decide our fates are guided by algorithms for pattern recognition. Artist Hito Steyerl deconstructs the psychology of these digital minds.
Funding & Credits
This website is intended to serve as an enduring resource for visitors and scholars interested in the history of art and the internet. Though we will do our best to keep content and links up to date, given the volatile and ever-changing environment of the internet, the artworks and resources to which we link may occasionally disappear. If you have information about the location of any content that may be missing, please feel free to contact us at [email protected].
---
This exhibition is organized by the Museum of Contemporary Art Chicago and on view June 23–October 14, 2018.
This program is supported by a lead grant from the Carl & Marilynn Thoma Art Foundation.
Lead support is provided by Zell Family Foundation.
Additional generous support is provided by Robert J. Buford, and Susan D. Goodman and Rodney Lubeznik.
Donations generously provided by Plant Chicago and CDW.
Website
This website is built using the content management system behind the mcachicago.org website.
Design: Gabriel Melcher and Dylan Fracareta
Curatorial: Jared Quinton and Nina Wexelblatt
Editorial: Shauna Skalitzky and Sheila Majumdar
Project Management: Shauna Skalitzky, Bridget O'Carroll, and Anna Chiaretta Lavatelli
Typeface created by Karl Nawrot
Produced by the Design, Publishing, and New Media Department of the Museum of Contemporary Art Chicago in collaboration with the Department of Rights and Images and the Curatorial Department:
CHIEF CONTENT OFFICER

DIRECTOR OF DIGITAL MEDIA

DESIGN DIRECTOR

SENIOR DESIGNER

SENIOR EDITOR

PRODUCTION DESIGNER

PRODUCTION EDITOR

DIGITAL MEDIA ASSOCIATE

ASSOCIATE EDITOR

MANAGER OF PLANNING AND PRODUCTION

PUBLISHING ADMINISTRATIVE ASSISTANT

Fontaine Capel

MANAGER OF RIGHTS AND IMAGES

RIGHTS AND IMAGES ASSISTANT

CURATORIAL ASSISTANT

MARJORIE SUSMAN CURATORIAL FELLOW
Landing page: Hito Steyerl, still from Factory of the Sun, 2015. Single-channel HD video, environment, luminescent LE grid, and beach chairs; 23 minutes. Image © 4.0 Hito Steyerl. Image courtesy of the artist and Andrew Kreps Gallery, New York.