Jeremy Bailey (Canadian, b. 1979) Lean Artist Chicago, 2017–18 Websites for four artist-designed products, online counterpart to workshop series, and product demonstrations Commissioned by the Museum of Contemporary Art Chicago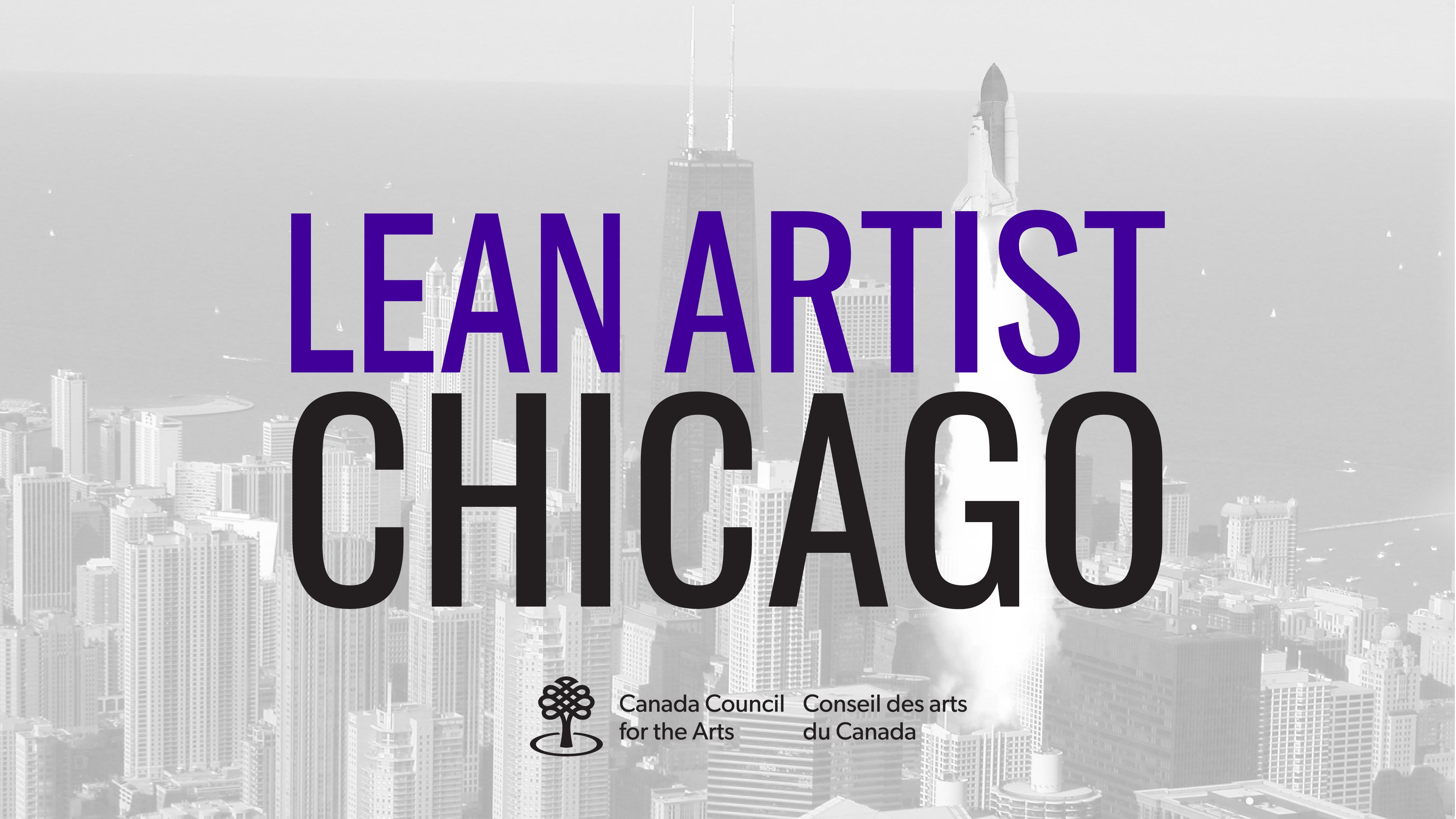 About the project
In 2016, self-styled "Famous New Media Artist" Jeremy Bailey founded Lean Artist, the first startup accelerator designed exclusively for artists. Participants receive funding and expert mentorship in startup methods to help them conceive and actualize companies that not only earn revenue but also act as subversive, critical artworks. For his MCA commission, Bailey is working with four Chicago-based artists—Shawné Michaelain Holloway, Jon Chambers, Óscar González-Díaz, and Mashaun Ali Hendricks—to develop products that solve a social problem.
Clumzy is a playful electronic device that lets you send messages through a decentralized mesh network, alleviating any anxiety of "Big Brother" monitoring your communications. Designed to be squeezed like a stress ball (artist Jon Chambers modeled it after the negative space of his hand), it sends a color-encoded message based on the strength of the user's grip. Those receiving the message feel a soft vibration that mimics an intimate touch. By not relying on text, Clumzy offers an alternative on the communication spectrum that encourages new, nonverbal conventions.
<figure>
Óscar González-Díaz founded DiasporaX to bring together members of the Latinx arts community to address Latinx issues. (Latinx is an inclusive term for Latino/a and Latin-American cultural and racial identities.) Designed to be flexible and responsive, the platform for conversation facilitates playful roundtables that engage participants with topics such as the community's US diaspora as well as clichés about Latinxs and their representation in the arts, news media, and pop culture. Participants are primed for their discussions with a series of provocative questions when they sign up on the company's website, which also houses a range of related digital resources and "toolkits" that González-Díaz created.
<figure>
Mashaun Ali Hendricks's TRAP House Chicago, a line of radical, restorative-justice streetwear, is on a mission to identify and address the root causes of crime, violence, and incarceration. Hendricks's pithy messaging is intentionally provocative, pointing out whom "Crime Pays"—judges, probation officers, and coroners, to name a few—and referencing the Chicago Police Department's yearly operating budget. The project engages and economically benefits those at risk in Chicago's South Side community through a concept store, gallery, and safe space located at 7955 South Ashland Avenue. The multipurpose venue employs people who have been through the criminal justice system. The space also hosts events and dialogues that educate and transform individuals, communities, and society.
Shawné Michaelain Holloway founded Strapp to evolve the narrative of sexuality for a new generation of individuals seeking sexual confidence and comfort without compromise. Strapp is a dildo harness reimagined for a more supportive experience. It features a shape-affirming, high-waisted design and elegant closures for easy off-and-on transitioning.
Funding
Supported by the Canada Council for the Arts.