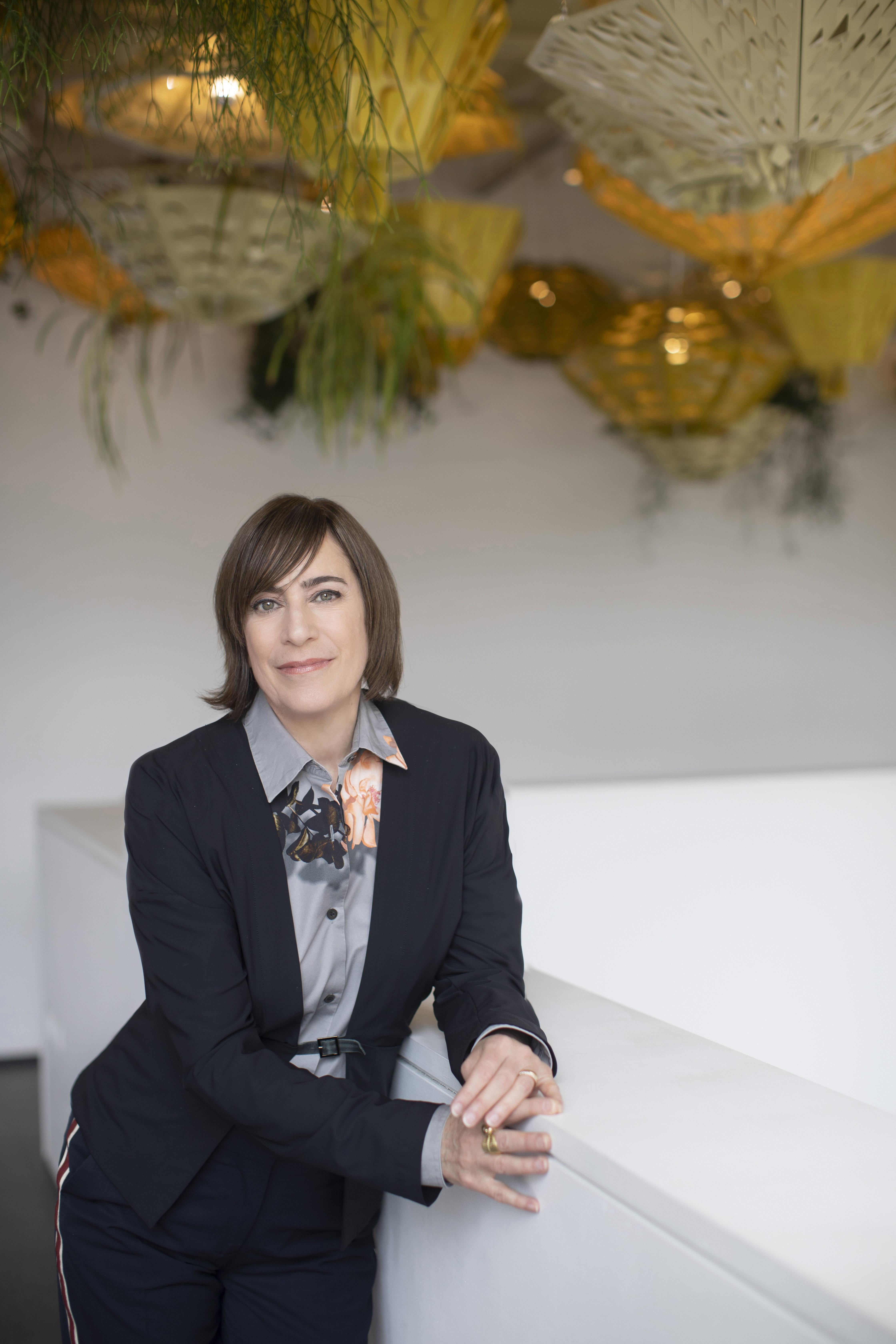 Madeleine Grynsztejn Pritzker Director
About
Madeleine Grynsztejn has been Pritzker Director of the MCA since 2008 and the former President of the Association of Art Museum Directors (AAMD). Under her leadership, the MCA has redefined the contemporary art museum for today's audiences with a bold redesign of the museum that reimagines the public spaces by interweaving art, food, design, and learning throughout the building. As an artist-activated, audience-engaged space for generating art, ideas, and conversation around the creative process, the MCA has become a model for 21st-century museums.
In 2017, for the MCA's 50th anniversary, Grynsztejn completed a $16-million redesign of the museum that interweaves art, food, design, and learning throughout the public spaces, leading a creative team that included architects Sharon Johnston and Mark Lee of Johnston Marklee; Turner Prize-winning British painter Chris Ofili, who created an immersive art environment for the new restaurant Marisol; Chicago chef Jason Hammel; and Mexican design duo Pedro y Juana who designed the Commons, a new social engagement space. As part of this new design, Brazilian artist Ernesto Neto was commissioned to create a centerpiece for the MCA's iconic staircase.
In 2021, she cocurated the international group exhibition, Portals, with Elina Kountouri, Director of ΝΕΟΝ. The exhibition, which featured 59 artists from 27 countries, celebrated the opening of NEON, a new contemporary cultural center in Athens, Greece. Located in the former Public Tobacco Factory, Portals is the result of a collaboration between the Hellenic Parliament and NEON to commemorate the 200th anniversary of the Greek War of Independence. In 2022, she played an integral role the acquisition of one of the most impactful donations in the MCA's history, a prominent collection developed by Dimitris Daskalopoulos. This innovative project centered a collaborative effort between major global museums: the Guggenheim Museum, New York, Tate Gallery, London, and the National Museum of Contemporary Art, Athens.
Prior to the MCA, Grynsztejn was the senior curator of painting and sculpture at the San Francisco Museum of Modern Art, where she curated the critically acclaimed traveling exhibition Take your time: Olafur Eliasson and The Art of Richard Tuttle, which received a "Best U.S. Monographic Museum Show" award from the Association of International Art Critics.
Grynsztejn was born in Lima, Peru, and raised in Caracas, Venezuela, and London, England. She is a member of the International Council of Museums (ICOM) and was knighted to the National Order of the Legion of Honour of France by French President François Hollande.