Jim Hodges
American, b. 1957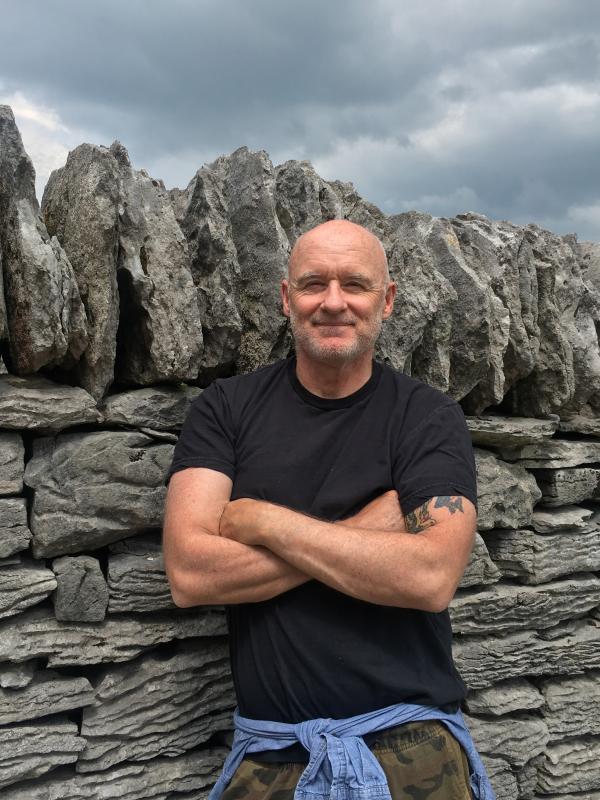 ABout
---
Jim Hodges was born in 1957 in Spokane, Washington. He lives and works in New York.
Hodges's work explores themes of fragility, temporality, love, and death in a highly original and poetic vocabulary. He frequently deploys different materials and techniques: from ready-made objects to traditional media, such as graphite and ink. Often disarmingly simple or executed with minimal means, Hodges's works express a sentiment of deeply felt experience and encourage a visceral and communal response. Whether working in materials such as curtains woven from artificial silk flowers, metal chains, glass, or using saliva to create ink transfer impressions on paper, Hodges's works are inhabited by the presence of the body. Incorporated in his choice of media and articulated in text and image is a narrative of human experience: one of life and death and of the proximity of contingency that affects us all.
Drawing has remained a primary activity for the artist since the late 80s. The practice is diaristic—observing the passage of time and documenting the intensely personal, the mundane, and the overlooked. Hodges has stated: "It always starts inside my body, and I use drawing as a way of getting it out."
From 2013 to 2015 Hodges was the subject of a major touring retrospective, Give More Than You Take, which started in Dallas Museum of Art and toured to the Walker Arts Centre, Minneapolis; Institute of Contemporary Art, Boston; and Hammer Museum, Los Angeles. From April to September of2019, Unearthed, a monumental tree stump cast in bronze, was installed at Grace Cathedral in San Francisco. In 2016 a text-based sculpture, With Liberty and Justice For All, was installed on the exterior of the Aspen Art Museum in Colorado, and is now permanently installed on the roof of The Contemporary Austin in Texas.