Corporate Giving
Corporations provide vital support to the MCA through their investment in our education programs, events, exhibitions, and performances. In return for their investment, corporations receive recognition, invitations to exclusive events, discounts, complimentary admission tickets, and more. Gifts to education programs, exhibitions, and performances are 100% tax deductible.
Featured Images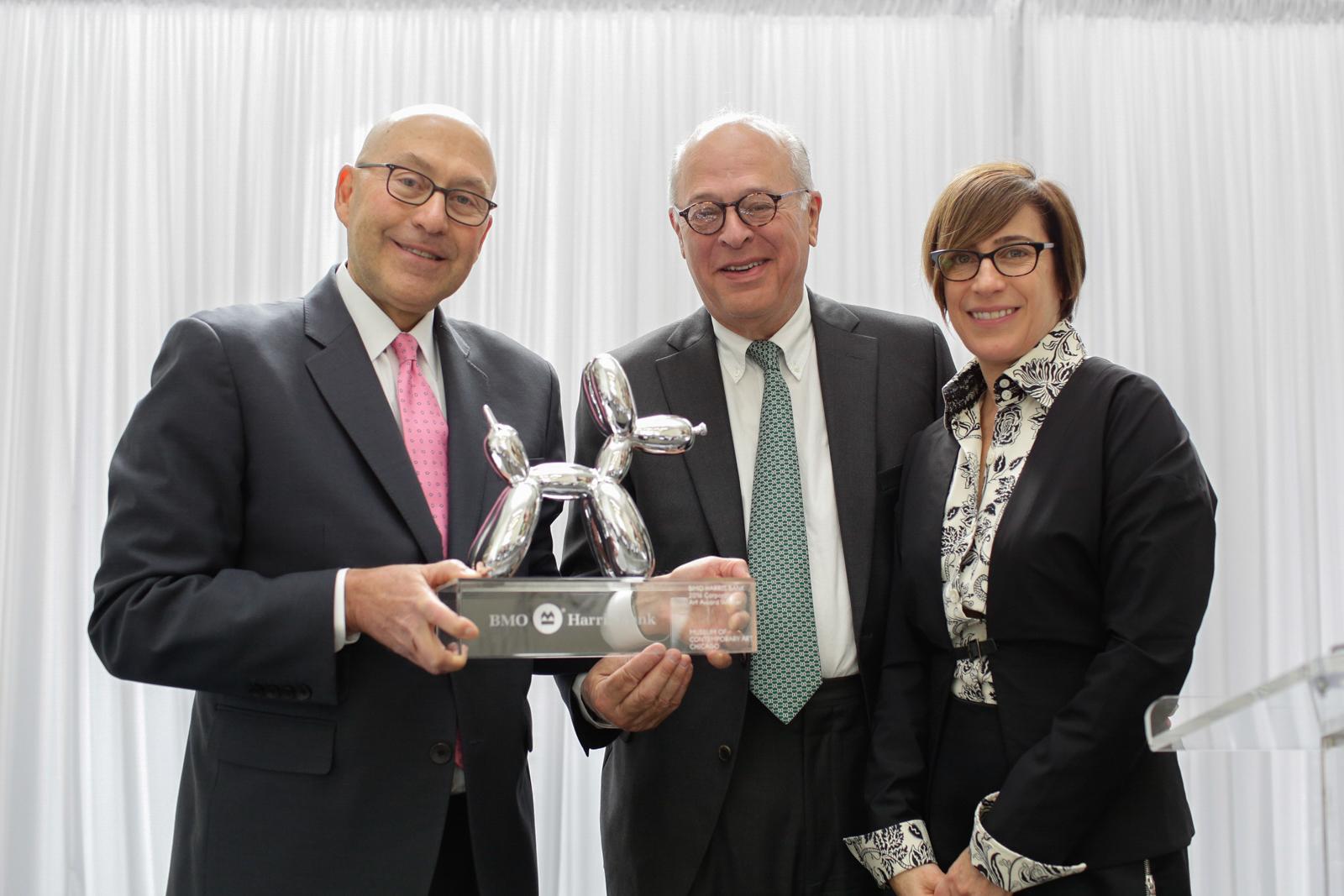 Thank you for your generous support
The MCA is honored to recognize its corporate partners who advance the MCA's mission and social impact through their generous philanthropy.
Alliant
Amsted Industries Foundation
Ariel Investments
Bank of America
Bloomberg Philanthropies
Christie's
Citi Private Bank
Culinaire
Discover Financial Services
DLA Piper
The Edgewater Funds
European Painting & Decorating Co.
Forest Capital Management
Front Barnett Associates LLC
GCG Financial
GCM Grosvenor
Goldman, Sachs, and Co.
GRAFF
Hindman Auctions
Hoerr Schaudt Landscape Architects
Illinois Tool Works
Katten Muchin Rosenman LLP
Liberty Specialty Markets
Masterpiece International, Ltd.
Norcon, Inc.
Northern Trust
Peoples Gas Community Fund
Phillips
Reyes Holdings, LLC
Sahara Enterprises, Inc.
Securitas
Shure Incorporated
Sotheby's
Terry Dowd, Inc.
Tiffany & Co.
United Healthcare
The Whitehall Hotel
William Blair & Company
Anonymous
---
As of June 2021
Pro bono legal services provided by DLA Piper.