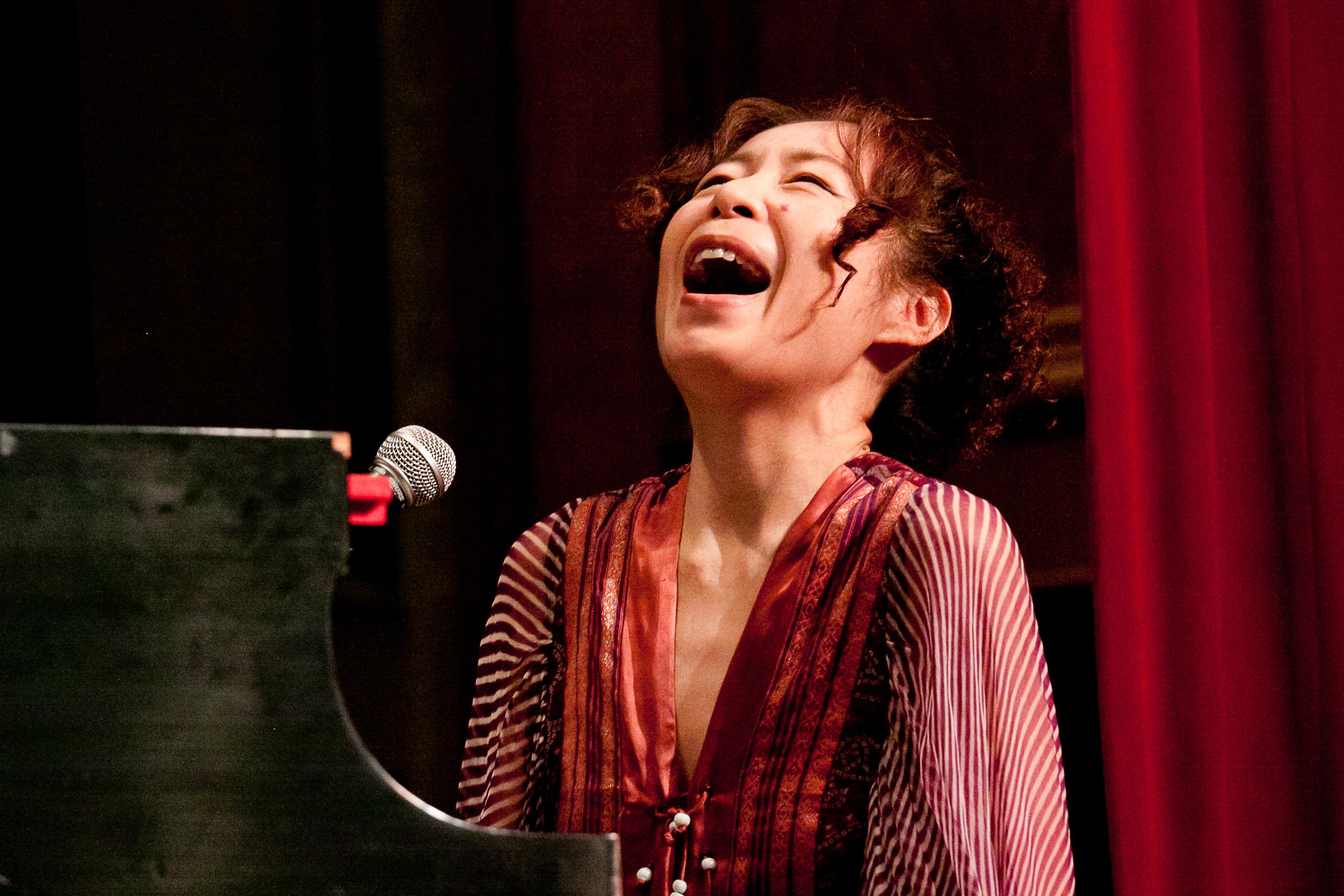 Tuesdays on the Terrace: Yoko Noge
Summer Tuesdays come alive on the MCA's Anne and John Kern Terrace Garden with free music highlighting artists from Chicago's internationally renowned jazz community. Originally from Osaka, Japan, Yoko Noge presents two sets of original music that meld Chicago blues, jazz, and Japanese music with her band, comprised of Chicago jazz luminaries Bill McFarland, George Wells, and Philip Castleberry.
About the Artist
Yoko Noge has performed at venues across Chicago for more than fifteen years, including HotHouse Chicago, Andy's Jazz Club, the Green Mill, the Chicago Blues Festival, the Chicago Jazz Festival, the Asian American Jazz Festival, and many special events in the United States, Japan, China, and Europe. She's been named "Chicagoan of Year" by the Chicago Tribune, and was the recipient of the Foreign Minister's Commendations in Japan in 2014. She was featured in a Newsweek Japan cover story, "100 Japanese People the World Respects," as a Chicago blues singer and band leader. Chicago author and historian Studs Terkel called her "Wonderful Yoko, a Jazz for Joy Artiste. For the Chicago Tribune, Howard Reich said "Yoko Noge offers a fascinating synthesis of cunning jazz improvisation, bona fide blues exhortation, and the cultural rituals of her Japanese origins."
Funding
WDCB 90.9 is the official media sponsor of Tuesdays on the Terrace.
Tuesdays on the Terrace is made possible in part by a generous gift from Luminarts Cultural Foundation, supported by Cherilyn Murer.