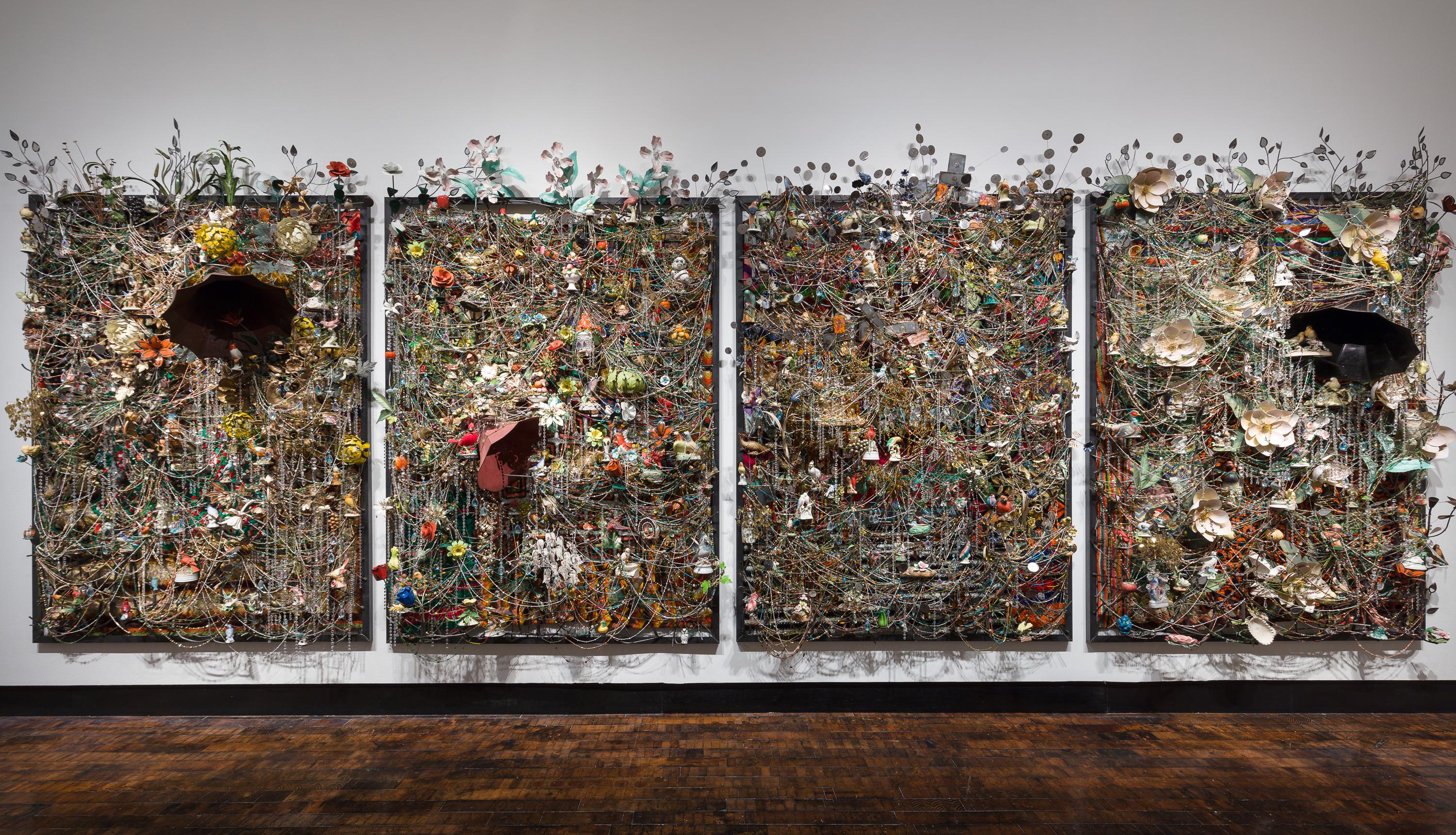 Family Day: Together
Join us for opening day of the exhibition Nick Cave: Forothermore. Families enjoy free admission and are invited to contribute to a collaborative work of art in the MCA Commons.
Collaborative Project
Join families at the MCA to create a collaborative art project inspired by Nick Cave's piece Wall Relief (2013). All materials will be provided by the MCA through the Creative Chicago Reuse Exchange (CCRx), a nonprofit organization committed to the creative reuse and redistribution of surplus materials for arts, nonprofits, and education in the Chicago area. Learn more about CCRx and get involved.
Funding
Support for Family Programs is provided in part by the MCA Women's Board Family Education Initiative.