Virtual Family Day: Transform
Announcement
This month, as seasons shift and we settle into new routines for school and work, we invite you to take a moment to stretch and process how it feels to change with a guided meditation and movement workshop led by MCA teaching artists Jalisa OH and Ione Sanders. RSVP to participate in the live activities on Zoom.
Featured images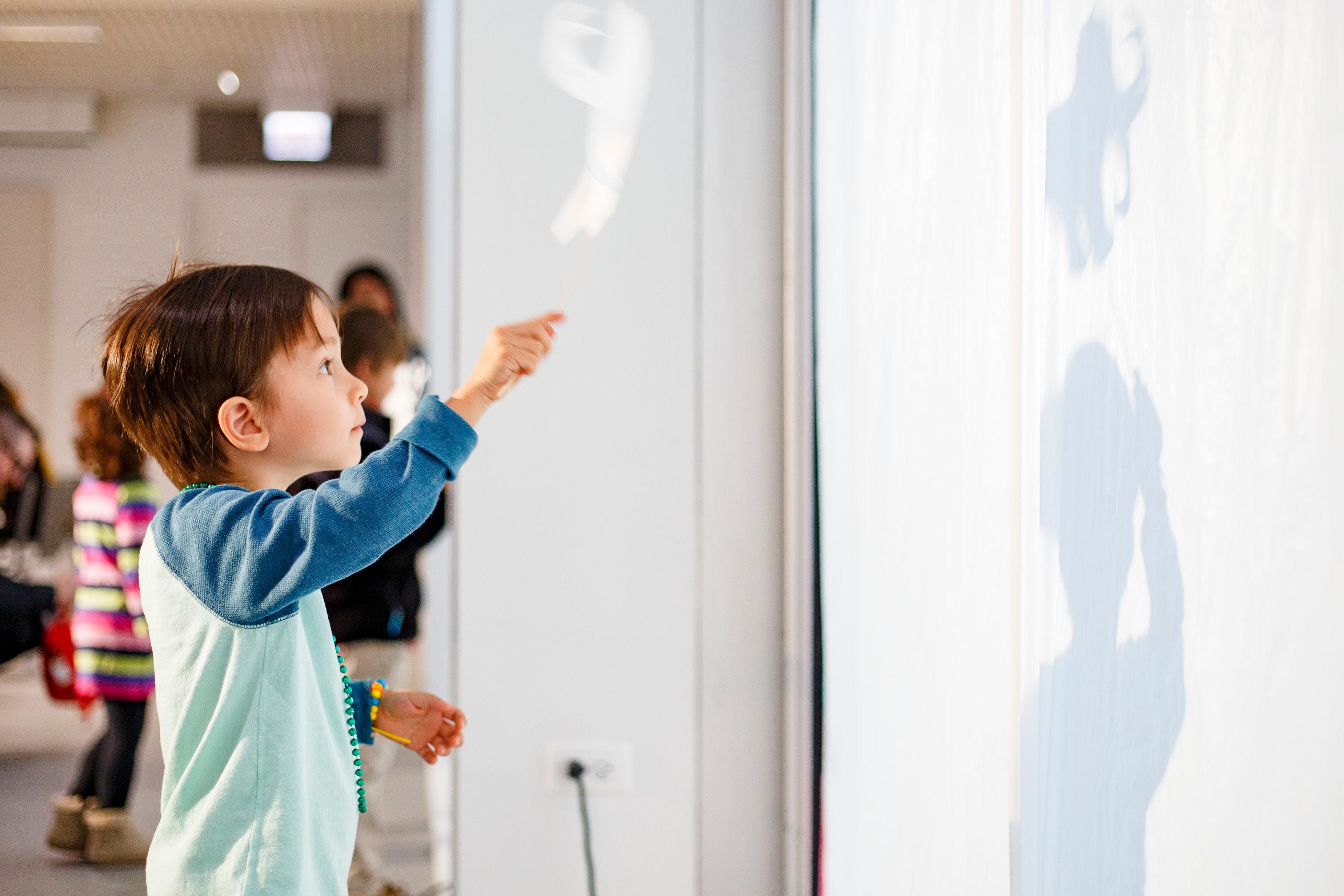 About this event
As seasons shift and we settle into new routines for school and work, take a moment to stretch and process how it feels to change.
Virtual Family Days feature special artist-created activities for all ages and are presented from 10 am to noon the second Saturday of each month this fall. Activities are led by MCA teaching artists and occasional guest artists from around Chicago.
RSVP to participate in live Virtual Family Day activities on Zoom or watch the event stream on Facebook Live. Family Day is always free for kids and anyone they call family.
Check out our October Family Programs newsletter to complete your Family Day experience. Subscribe to our monthly Family Newsletter to receive additional updates about Family Days along with additional learning activities for kids and their families to do at home!
10–10:20 am: Guided Mediation for Change with Jalisa OH
A Note From Jalisa
I've been reflecting on transformations and transitions a lot more than usual since the beginning of the COVID-19 pandemic in the United States. With seemingly so much out of our control, I had to figure out how to radically accept the way my life was turned on its head as we all waited, and continue to wait, for the end of this public health crisis. I found so much comfort in reading Parable of the Sower by the amazing Octavia E. Butler at the very start of the quarantine. The main character, Lauren Oya Olamina, pens a religion she calls "Earthseed," based on the idea that God is change. "All that you touch/ You change. All that you Change/ Changes you. The only lasting truth/ Is Change. God/ Is Change." I find myself repeating lines from Lauren's Earthseed verses to affirm myself whenever something else shifts in my life before I am ready to let go or move forward.
One of the most challenging changes I have had to move through is having a virtual artistic and educational practice. My practice has never had a virtual component, so in considering what is possible creatively in virtual arts education for young people (and even in my own artistic life), I have leaned into world-building and radical imagination with a whole lot more intention. We have reached the end of the old world, and a new one is starting to emerge. I believe it is so important we ask young people what they want from it. I have spent so much time trying to imagine what I need from this new world, and collectively, I believe it is so valuable for all of us to be tossing ideas back and forth intergenerationally. I have always been interested in the kinds of worlds young people build for themselves. I want to create activities that can help them start to build and share their worlds, because we need them.
This guided meditation and visualization exercise for children is a way to help them find their center as they grow more adjusted to this new life and try to make sense of a world that has likely hurt them in some capacity within the last six months.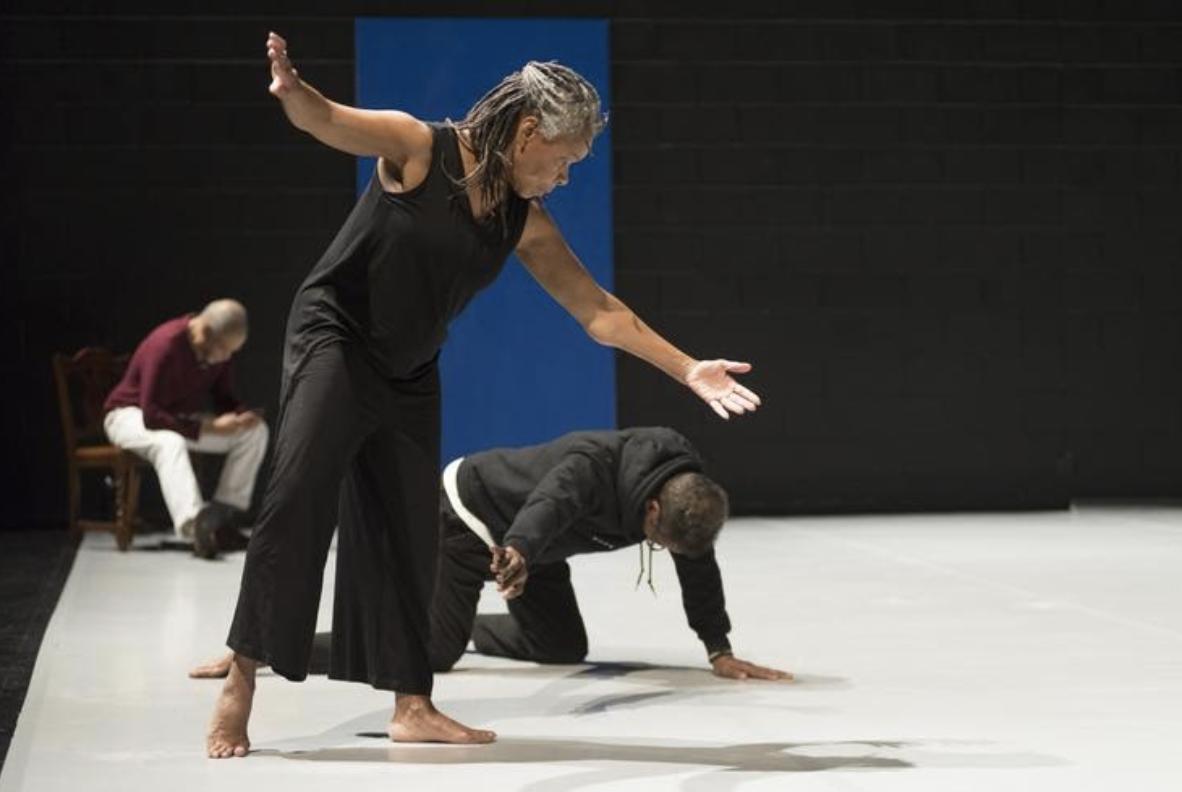 ---
10:25–10:45 am: Movement Workshop with Ione Sanders
A Note from Ione
"In this workshop, we will have an opportunity to become improvisational dancers! First, we'll learn about the dancers Bebe Miller, Ralph Lemon, and Ishmael Houston-Jones and look at pictures from their improvised piece Relations, performed at the MCA back in 2018. Then, we will copy their poses and transform them to create our very own improvised dances!"
Parents, dig deeper into the creative processes behind Relations that inspired this workshop on the MCA Blog. Stick around on Zoom after the workshop to hang out with Ione and participate in additional movement prompts on camera with other families!
Funding
Support for Family Programs is provided in part by the MCA Women's Board Family Education Initiative.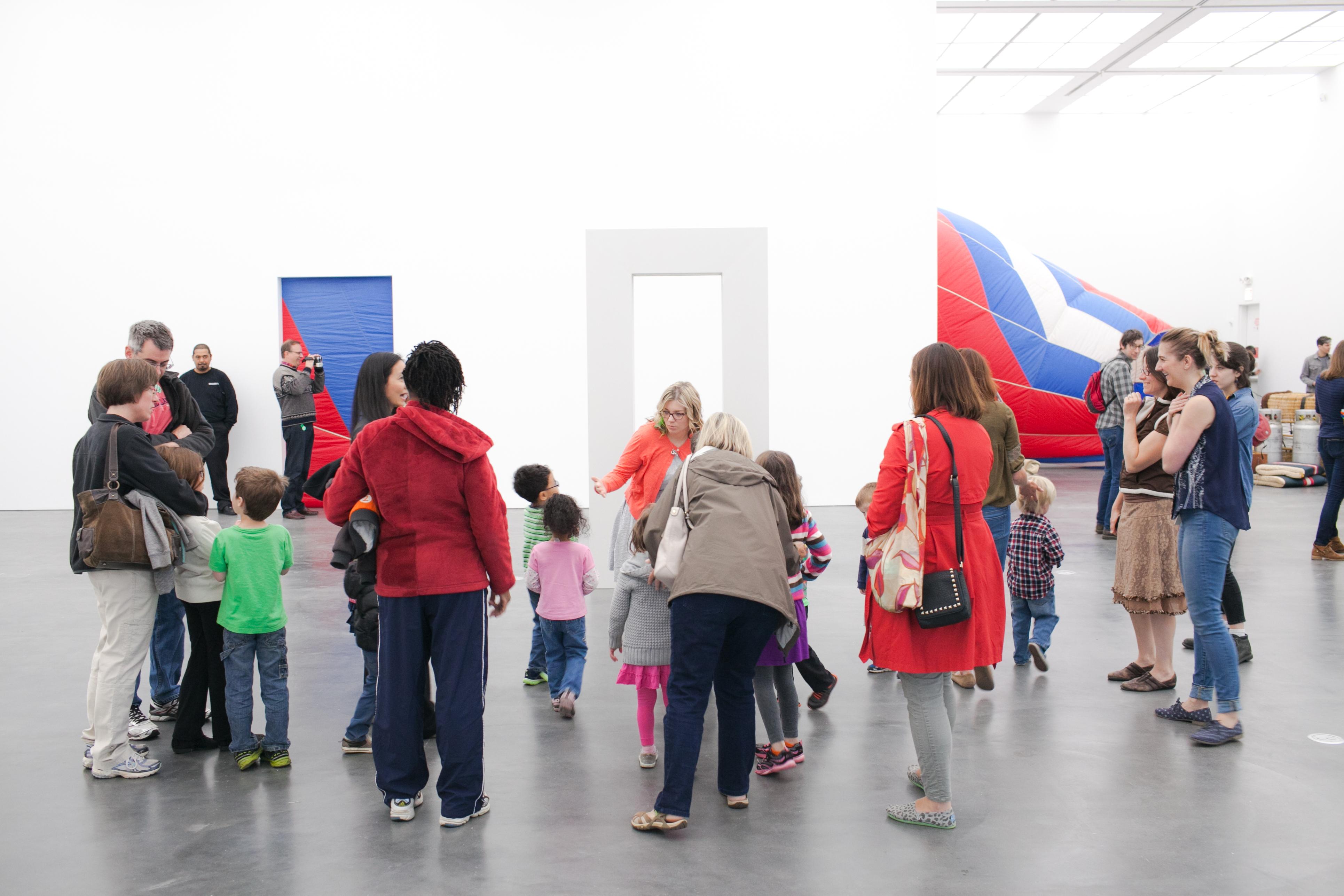 The MCA is a great place for families to connect with contemporary art. We offer experiences that redefine the way that kids and families explore and create art together.