Family Day Activities
Join the MCA Family Day community online for special artist-created activities for all ages.
Participate in live workshops via Zoom. RSVP for this free program to receive pre-show information, virtual viewing tips and tricks, and to stay connected to the MCA community. All programs will happen in the same Zoom Room at the listed times. Only one RSVP is needed to attend all three programs.
About
Drag Queen Story Time
10–10:30 am CST
Join Chicago Queen Chamilla Foxx for family-friendly story time. Chamilla Foxx will read selections of her favorite books from the MCA Store and perform one of her favorite songs.
Portrait of an Artist: Frida Kahlo by Lucy Brownridge
These books are all available at the MCA Store.
Move with Art
10:45–11:15 am CST
Get up and move your body! Artists Ione Sanders and Marcela Torres lead families in stretching, dancing, and playing with movement inspired by works in the MCA Collection.
Plushies and Paper Dolls
11:30 am–noon CST
Learn how to make plushies and paper dolls that embrace all identities with artists Mikey Anderson and Lizz Ortiz. Participate in short, interactive demonstrations with each artist. Afterwards, join a video show-and-tell with the artists to share paper dolls, plushies, or other homemade characters that represent your family's identities.
Follow these tutorials from Lizz and Mikey to make plushies and paper dolls any time. Bring your plushies and paper dolls to the show-and-tell on Saturday.
Create

Reading list:

Tiny T. Rex and the Impossible Hug by Jonathan Stutzman
Except When they Don't by Laura Gehl
Julián Is a Mermaid by Jessica Love
Chicago ABC by John Skewes
Rainbow Legends Alphabet by Beck Feiner
About the Artists
Mikey Anderson (they/them) is a Queer artist-art therapist from the South Side of Chicago who graduated from the School of the Art Institute of Chicago with a BFA in fine art and an MA in art therapy and counseling. Anderson's practice is informed by their community-driven art therapy practice, which incorporates fiber crafts, queer theory, and activism. mikeyanderson.com
Chamilla Foxx (she/her) is the Latin diva of Chicago with class and sass. She needs 2 x's in her name because she's extra AF!
Lizz Ortiz (they/them) is a storyteller. Regardless of the medium, Ortiz's goal is always to communicate and engage with the audience. Ortiz is interested in mental health and making healing accessible, and has worked with Nike × Virgil Abloh, Sentrock Studios, Paper Gun, and Elise Swopes. Ortiz graduated from the University of Illinois at Urbana-Champaign in May of 2017 with a BS in Environmental Science. lizzortiz.com
Ione Sanders (she/her/they/them) is a dancer and visual artist focused in printmaking and drawing. Her visual work is heavily influenced by her involvement in the contact improvisation dance community and uses the accumulation of texture and gesture to explore movement and the passage of time. ionessanders.wixsite.com/portfolio
Marcela Torres (she/her/they/them) brings into action performance, objects, workshops, and sound installation that investigate the interpellation of our diaspora. marcelaetorres.com
Funding
Support for Family Programs is provided in part by the MCA Women's Board Family Education Initiative.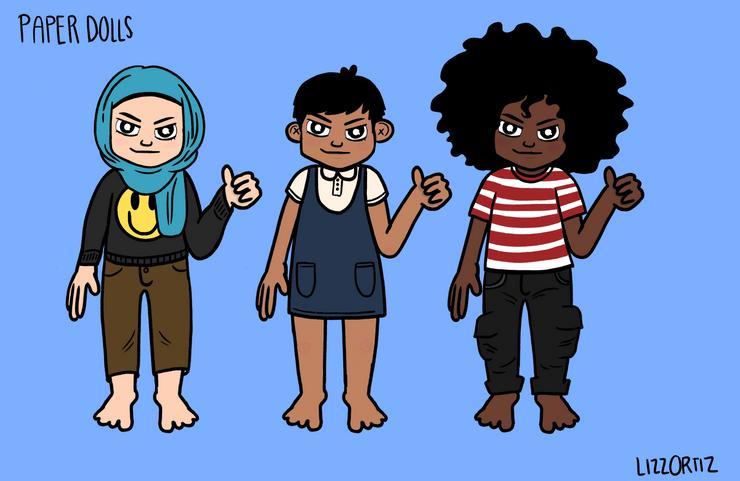 Make paper dolls that represent your ever-changing identity. Join Lizz for a live paper doll-making demonstration and to show off your own paper dolls during Family Day on May 9.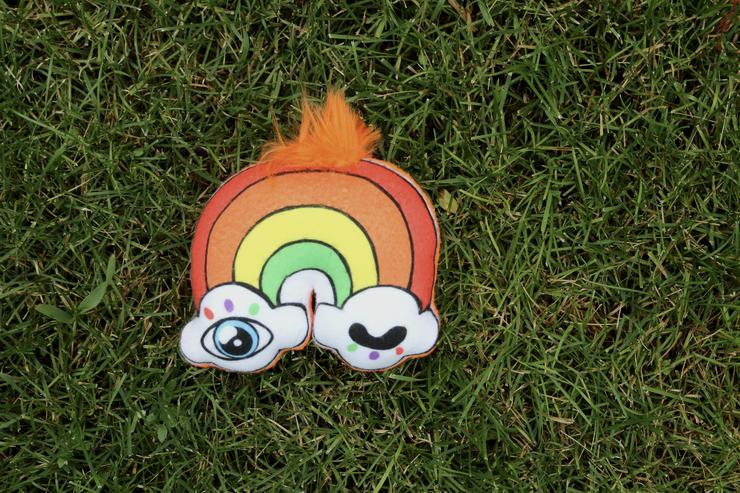 Activity by Mikey Anderson