Paper Dolls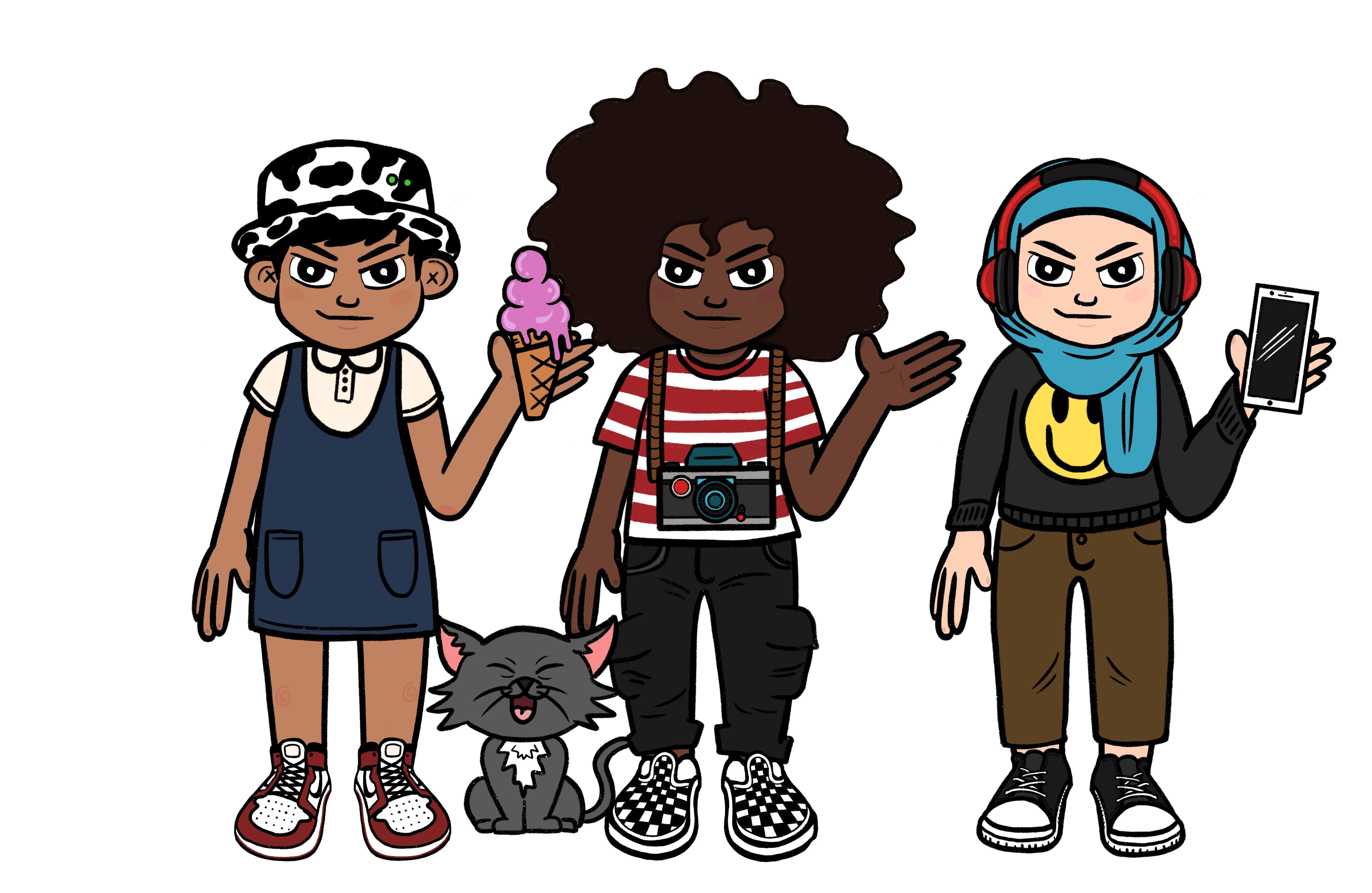 with text by Grace Needlman
Make paper dolls that represent your ever-changing identity. Join Lizz for a live paper doll-making demonstration and to show off your own paper dolls during Family Day on May 9.
Introduction
Our identities are always changing as we grow, learn, and build connections with other people. Long before Sims or Memojis, paper dolls gave people of all ages an outlet to experiment with different identities and styles. Paper dolls have been around since the early 19th century. For most of that time it was very hard to find dolls that represented people of color, non-binary people, or people with disabilities. Seeing figures that look like us in art and popular culture is important; it makes us feel included and confident enough to be our full, complicated, and ever-changing selves. Lizz Ortiz designs paper dolls that include a wide range of clothes, hairstyles, and skin tones so that people of many different identities and backgrounds know they have the freedom to explore and grow. Get inspired by Lizz's process to make paper dolls. Represent what makes you, your family, and friends special and unique.
Transcript

Lizz Ortiz: Hey there, I'm Lizz, and welcome to my workshop. Today we're going to be making paper dolls—all brought to you by the Museum of Contemporary Art, so thank you guys for having me. Let's jump right in.

For this workshop, you'll need two to three sheets of paper, pencil, markers, or crayons, a black marker for outlines, scissors, and a glue stick.

Now, the first thing we're gonna do is take our pencil and start to sketch out your desired character. I'm gonna draw mine really dramatic and upset. Maybe they just dropped their ice cream cone. Oh, that would make me so mad!

Now that we have our sketch complete, we're gonna take our black marker and start to trace around the character that you just drew. This is also a good time to fill in the hair and color in the skin tones, so that you don't have to do it later on once everything's already cut. A tip here is to take your time around the face. So within the eyeballs, you want that area to be white and the teeth as well, unless you want different color teeth. You can do whatever you want.

Once that's complete, take your second page and lay it over your paper doll. You should be able to see through the paper and be able to use it as a reference to draw your outfit, your clothes—whatever costume you want your character to be wearing. Make sure that you're doing this in pencil so that if you make any mistakes or decide to change anything, you can easily go ahead and do that.

Once that's complete, outline and color, just like before.

And now the part that we've all been waiting for: carefully cut around your character. Be very careful when it comes to the fingers and the hands and around the head and neck area. Those are spots that are usually more on the tighter side of things.

Glue everything together, and you have your very own paper doll. We did it!

Feel free to join me on May 9th for the Museum of Contemporary Art's Virtual Family Day. I'm going to be hosting a live paper doll making workshop, but I also want to use this as an opportunity to see all of your paper dolls. We can have a show-and-tell, and you can show off everything that you made and ask any questions, if you have any.
---
Process
Gather your materials
Pencil
Colorful markers/color pencils/crayons
Black marker/pen
Scissors
Glue stick (optional)
Printer paper (3 sheets)
Make your paper dolls
Draw the face and the body outline with a pencil. Tip: separate the arms from the body to make cutting simple
Trace your design with a black marker.
Color in your skin tone, hair, and anything else you want to add directly to the body.
Put a second piece of paper on top of the first and trace the outline of your doll.
Draw clothing on the traced outline so it fits your doll.
Draw tabs on the edges of the clothing so you can change your doll's look.
Color in your clothing and accessories.
Cut out your doll and clothing.
Play!
Collection Connection
Curious about other artists who are making room for diverse and changing identities? Check out these artworks in the MCA Collection.
Untitled (Painter)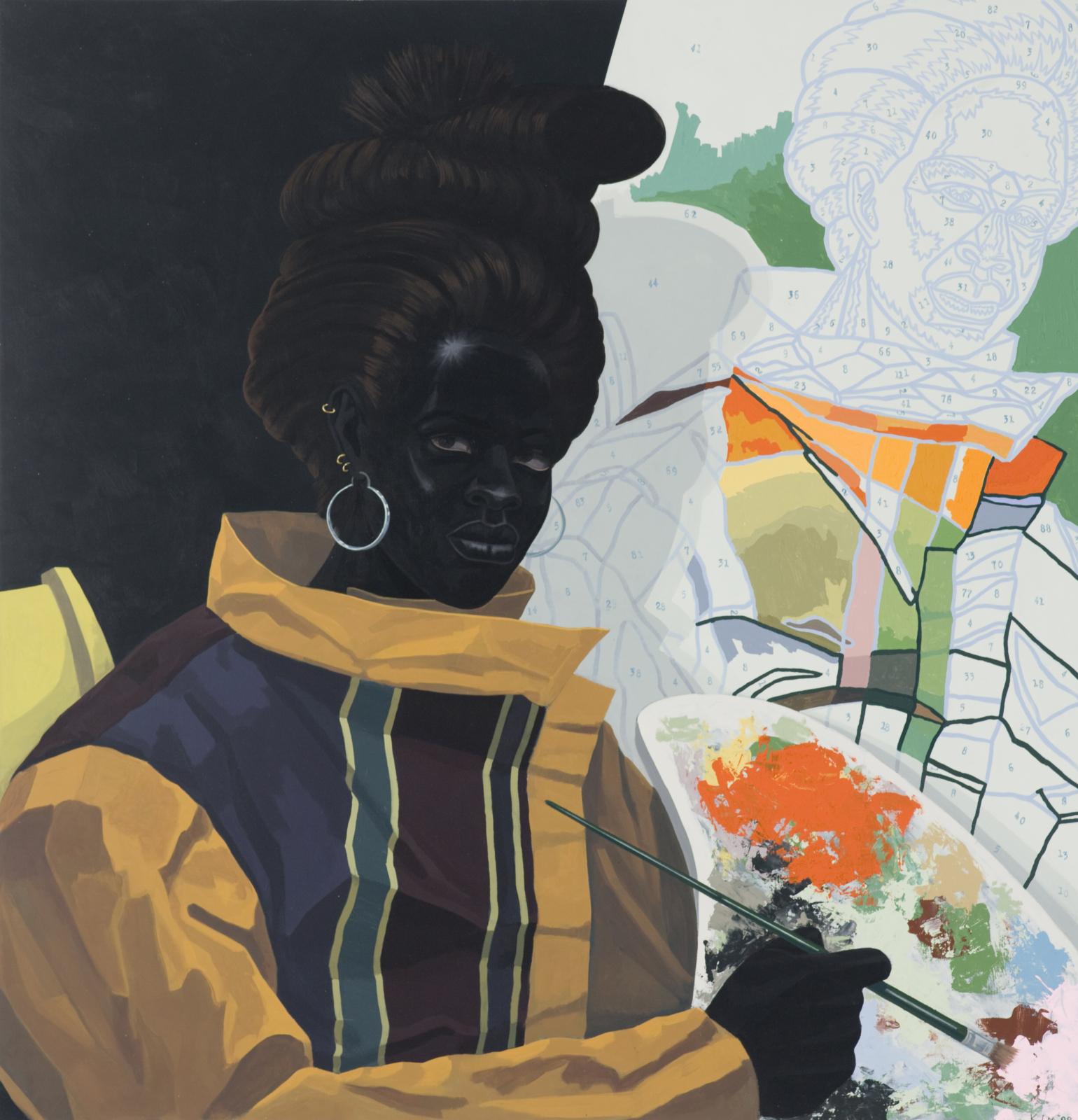 Self-Portrait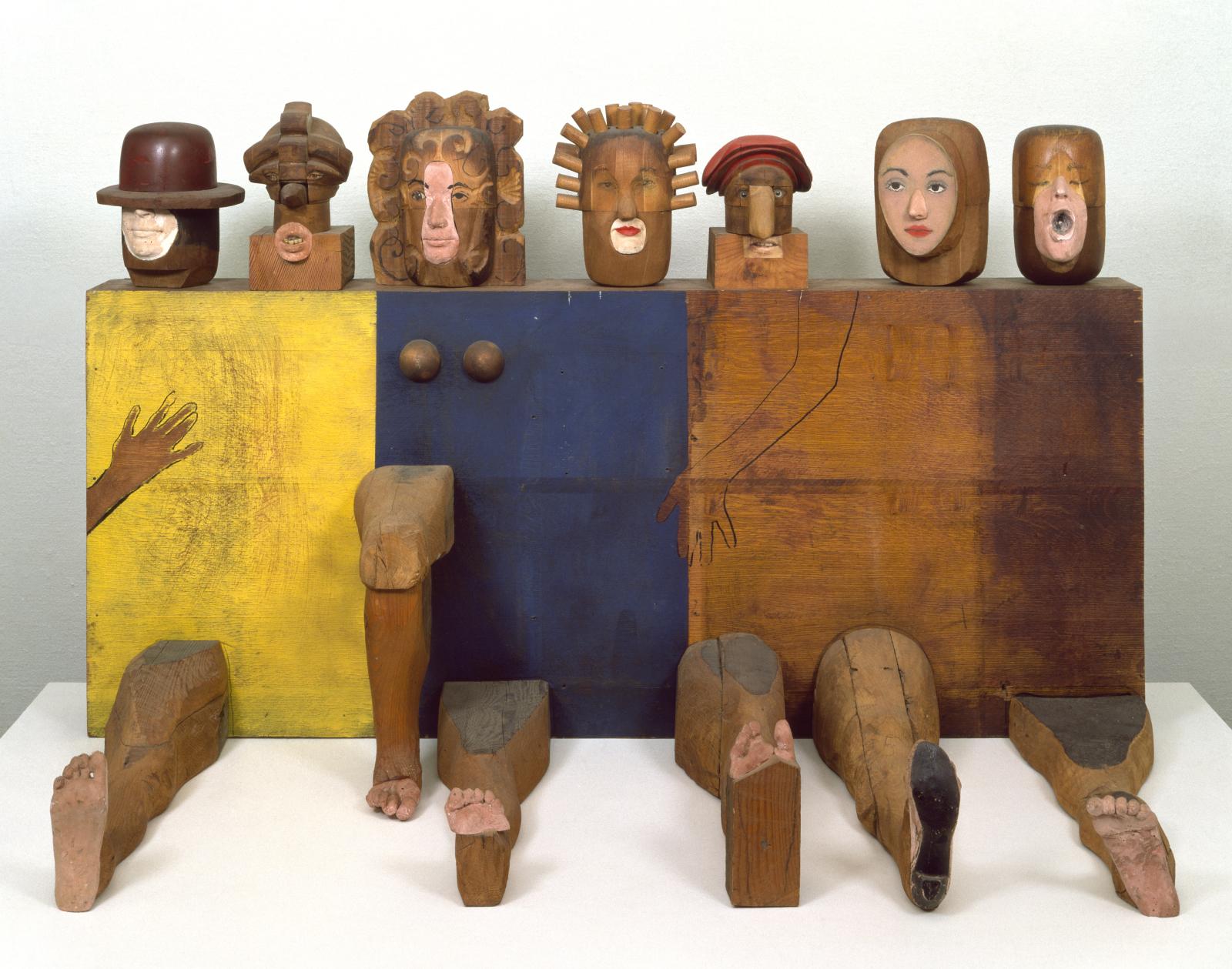 ---
"Representation" is a word that's used a lot in art. Sometimes it just means that an image is supposed to look like something you can recognize in the world. We can recognize people in both of these artworks, which means they represent people. Representation can also mean that one thing stands in for a whole bunch of other things, like when one person represents their community in the government. A representative or a representation is more than itself: it's the job of the representative to speak up for the people or ideas it represents.
Take a look at Untitled (Painter): The person in the painting is painting herself. She is making a representation of herself. What do you notice about the picture she's painting? Looking closely at the painter, how do you think she feels about painting herself? Can you think of a time when you represented yourself? How did it feel?
Take a look at Self-Portrait: Imagine all of these people represent different emotions or parts of one person. Which emotion does each head represent to you? What makes you say that?
Both Self-Portrait by Marisol Escobar and Untitled (Painter) by Kerry James Marshall explore how we represent ourselves and who gets represented in places like art museums.