Partnerships and Engagement
About
Partnerships and Engagement is a program designed to partner with creative and diverse Chicago-based organizations to foster creative collective experiences. Our partners, which include grassroots organizations and community groups, are invited to host conversations, workshops, talks, and gatherings that provide space for Chicagoans to collaborate on projects. Partnerships and Engagement creates new pathways for working between museums and their public.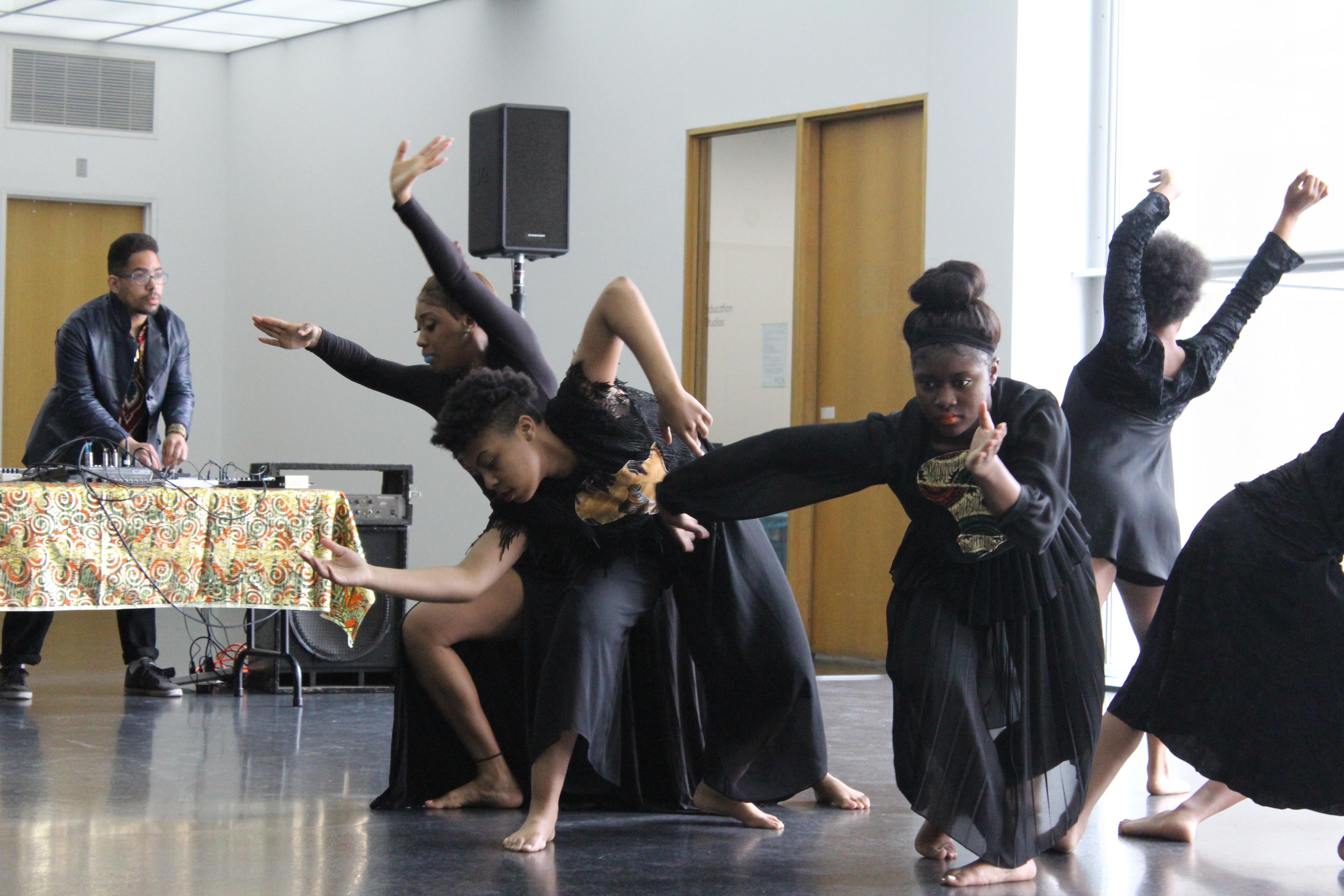 A contemporary dance troupe based out of Austin, on Chicago's West Side, the MCA and Move Me Soul collaborate on the creation of new choreography and public dance programs.
Nonpartisan artists and designers provide accessible tools about Illinois state policies. At the MCA, State Matters facilitates conversation on arts and policy in Illinois.
Fieldwork Collaborative Projects is a research based practice that focuses on the politics of public spaces. Based in Chicago, Fieldwork challenges the notion of where art belongs in a city by re-envisioning networks of public spaces, such as parks and recreation centers, as platforms for public performance and art exhibition. Since its founding Fieldwork has temporarily transformed a series of civic spaces into contemporary art venues and invited Chicagoans to participate in a sequence of public performances on Chicago's 606 recreational trail.
TRACE stands for Teens Reimagining Art Culture and Environment, a program initiative of the Chicago Park District. The MCA serves as a site to share the curricular work and documentation of TRACE throughout Chicago.
Engagement Programs
Engagements with community partners can range from conversations, to workshops, to informal gatherings. These programs are always free and open to the public.