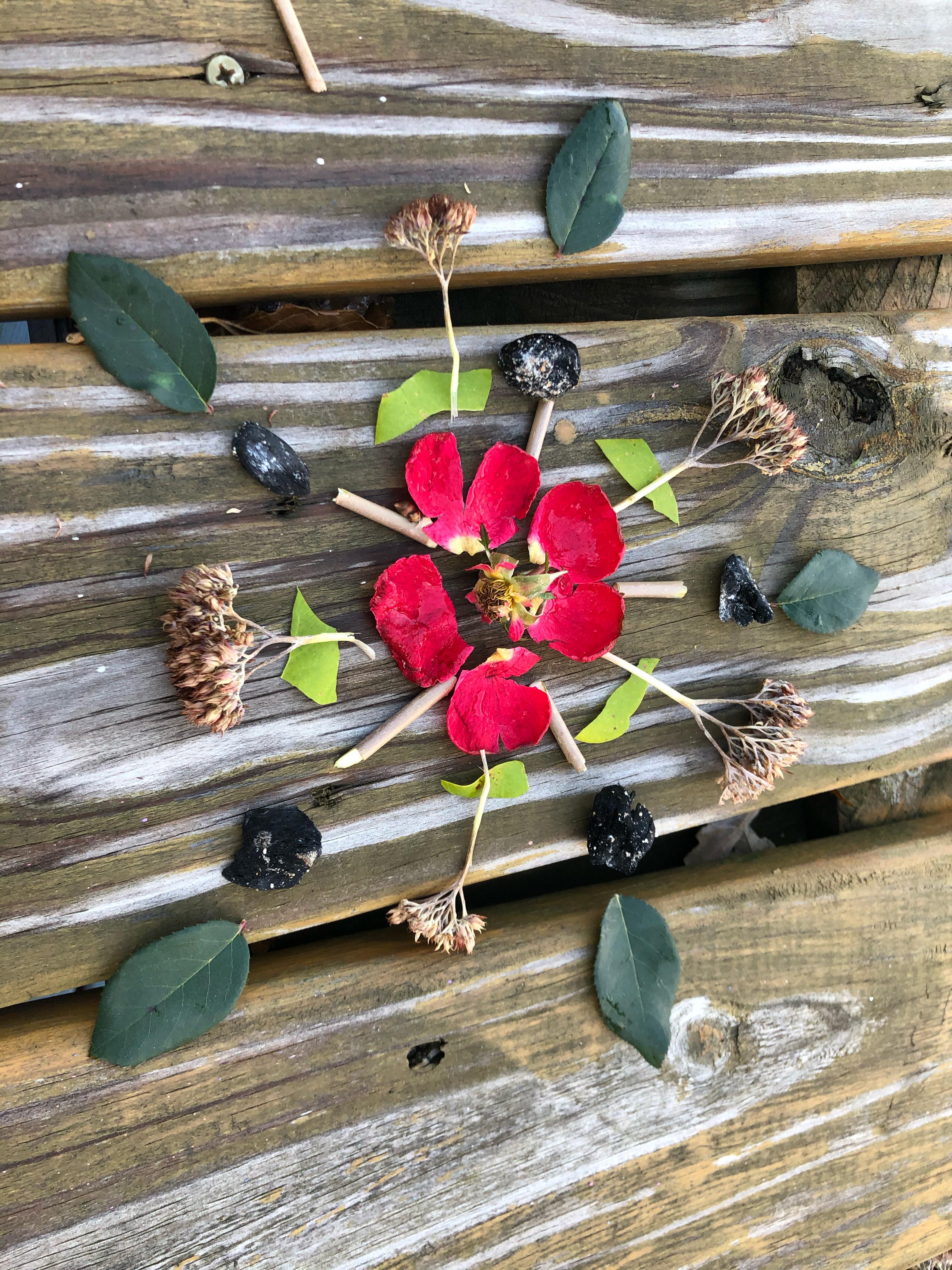 Making SPACE: Self-Care is Self-Love
Curie SPACE students take charge of their learning and create a self-care exhibit to deeply engage their community.
Introduction
As the project manager for the School Partnership for Art and Civic Engagement (SPACE), I have the privilege of witnessing a great number of amazing student projects designed to empower teens to create positive, civic action in their communities using contemporary art strategies. While SPACE produces student-driven, civic art and action projects regularly, it is especially inspiring this year to see how students are responding to their civic landscape in the midst of a pandemic and in the form of a virtual learning and delivery model.
SPACE is a multiyear partnership between the MCA and three Chicago public high schools; Curie Metropolitan High School, located in Chicago's southwest side, Sarah E. Goode STEM academy located in Chicago's west side, and Nicholas Senn High School located in the north side of Chicago. The initiative attempts to build youth agency around issues that are relevant to the lives of participating students. Projects are unique to each school and its surrounding community. Curie Metro High School is the inaugural school for SPACE and has been partnering with the MCA since the program's beginnings. This past school year has been a learning year like no other, and the SPACE students have risen to the challenge by exploring self-care as a process for coping with virtual learning in the pandemic. Inspired by contemporary artists who are exploring self-care as a radical act of resistance and led by artist Andres L. Hernandez and art teacher Valerie Xanos, they have created art in the form of writing, video, artwork, and performance scores. As part of the SPACE model, students share their artwork with the broader community in an effort to impact change. To do so for this project, they put together a virtual reality exhibition.
In a learning culture where students have never been in the same room together, Curie SPACE students have worked together to curate their artwork, design the virtual exhibition, compose the communication and labels necessary to frame their thinking, and create publicity campaigns to promote it. They have researched, explored, and created artwork around a need they perceive in their own lives and in their community. It is common during virtual learning in CPS high school classrooms for students to never turn on their cameras or microphones, and teachers and fellow classmates never hear voices or see faces. Through their work, these SPACE students have surprised themselves and achieved more than they thought possible.
As a SPACE artist, Andres L. Hernandez says,
When BIPOC communities have been denied power over their lives and circumstances for generations and we see this exacerbated in a global pandemic, the development of performance scores gives young people a sense of agency and control over their circumstances; an opportunity to take control and take care of themselves.
Sample Artworks
Infinite Carebook Score by Victoria Gonzalez
---
Andres L. Hernandez's movement score Take a Line for a Long Walk
Step 1: Stand up straight, with legs straight and arms making an "O" in front of you.
Step 2: Step forward with your right leg and twirl/spin with a little jump.
While all work is contained within the exhibition, here are some sample artworks created around Hernandez's work:
---
Student Responses
Working through their own artistic process, Curie students have participated in multiple critique processes to refine their exhibition.
In response to their intent for the exhibit students responded:
I want the viewer to leave this and feel like they are cared about and matter as we are not commonly taught about self-care. I want them to have learned something new that empowers them.

—Jennifer
I would want the viewer to feel like they could be able to do whatever they can to better themselves and better their community.

—Isidro
In response to their sense of accomplishment, students stated:
I am so happy, proud, relieved, excited and nervous (so many emotions) just seeing the exhibition coming together after all OUR hard work as a collective and can't wait to see what the future holds for our exhibition!!!!

—Alexa
I am very ecstatic and proud of all of us that we were all able to do this especially online and not in person.

—Kassandra
---
SPACE students created this exhibition as a gift to the Curie community. Now is the time for self-care, and they hope people can benefit from their experience of this interactive exhibition.