Finding a SPACE for Sanctuary with Curie Metro High School
by Lydia Ross
Featured image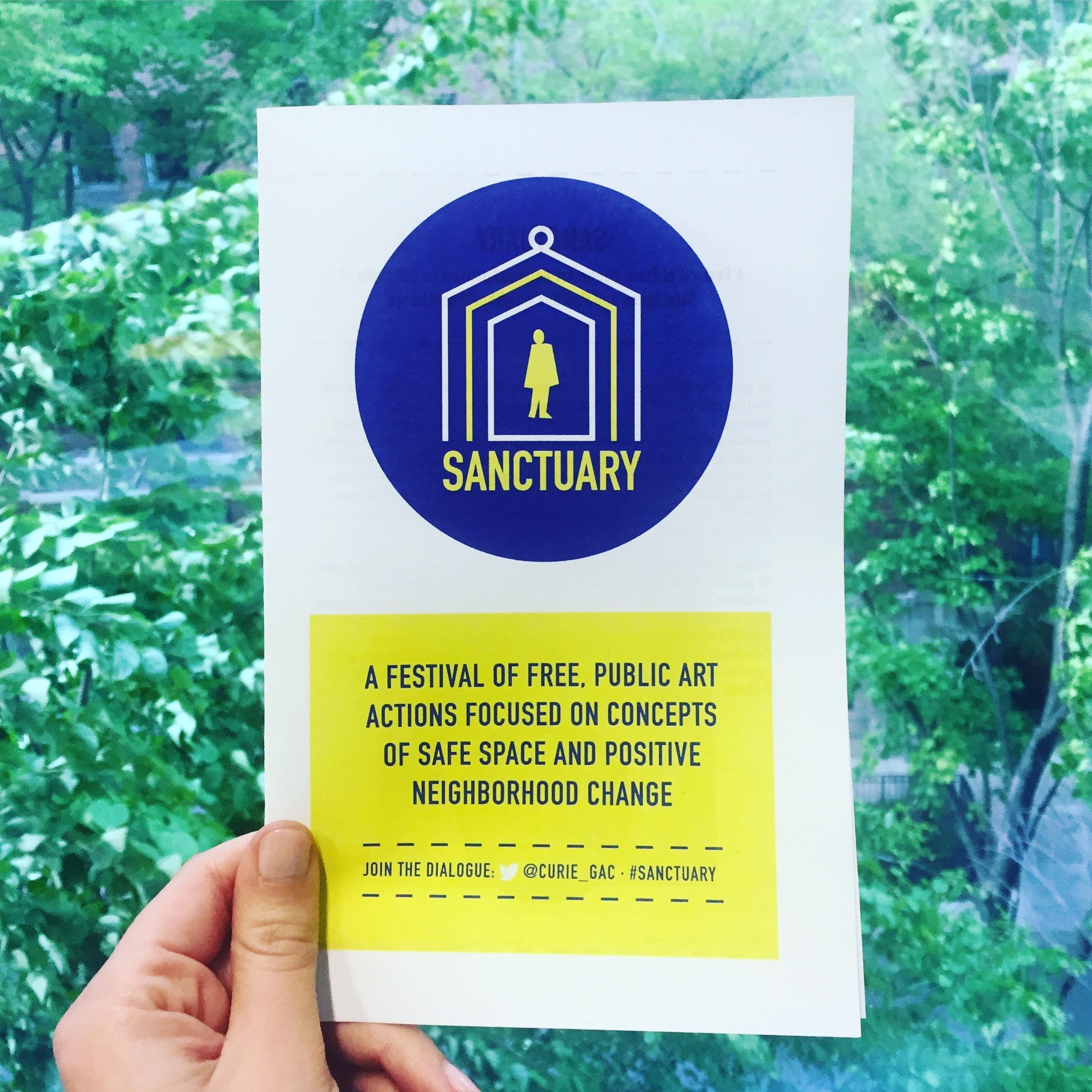 blog intro
This past fall, the MCA launched SPACE (School Partnership for Art and Civic Engagement), a multiyear creative partnership with Chicago public high schools that uses contemporary art to address local civic issues and mobilize youth and community action. For our inaugural year, we partnered with Curie Metropolitan High School, located in the Archer Heights neighborhood on Chicago's southwest side.
As part of the program's pilot year, Curie's Multimedia Art class spent the school year exploring ideas around community safety and youth empowerment with their resident artist, Andres L. Hernandez, and art teacher, Valerie Xanos. Together they asked: How do we (re)activate spaces in which we feel we have no power? How do we create spaces where young people can be their authentic selves?
Their final project culminated in a public festival, SANCTUARY, filled with performances, workshops, and dialogue designed by the students. Nearly 300 students, teachers, staff, and community members engaged with the students' layered, multimedia projects, and hundreds more engaged with projects at this past weekend's 21Minus festival. Below we share artist statements about each project and images from the day.
The Lost Miami Bowl
In Lost Miami Bowl, students considered the loss of a former neighborhood gathering space, now a vacant lot, as well as its future potential.
Created by Nieves Camarillo, Josh Rodriguez, Odalys Salas, Marco Sepulveda, and Meredith Tellez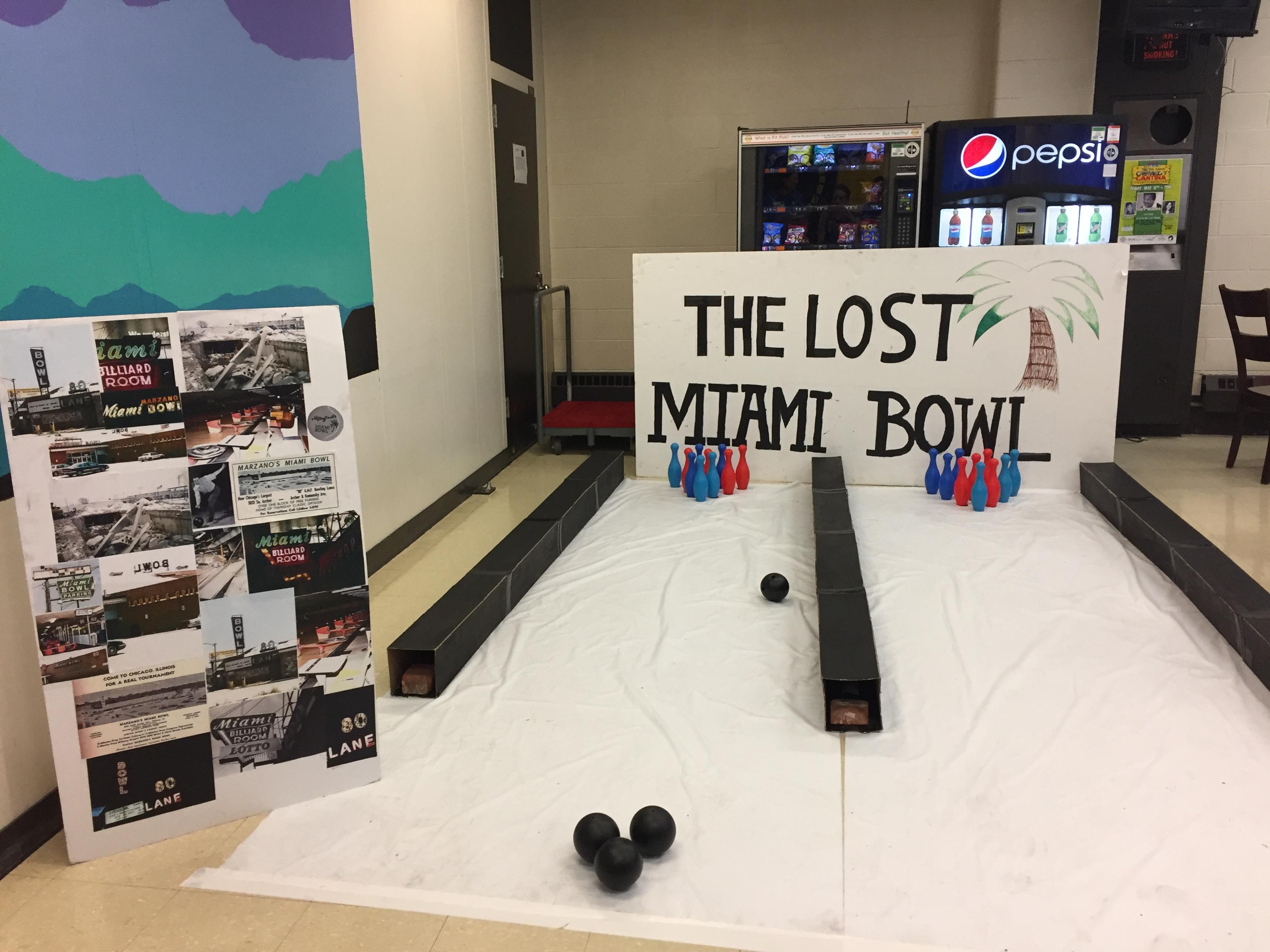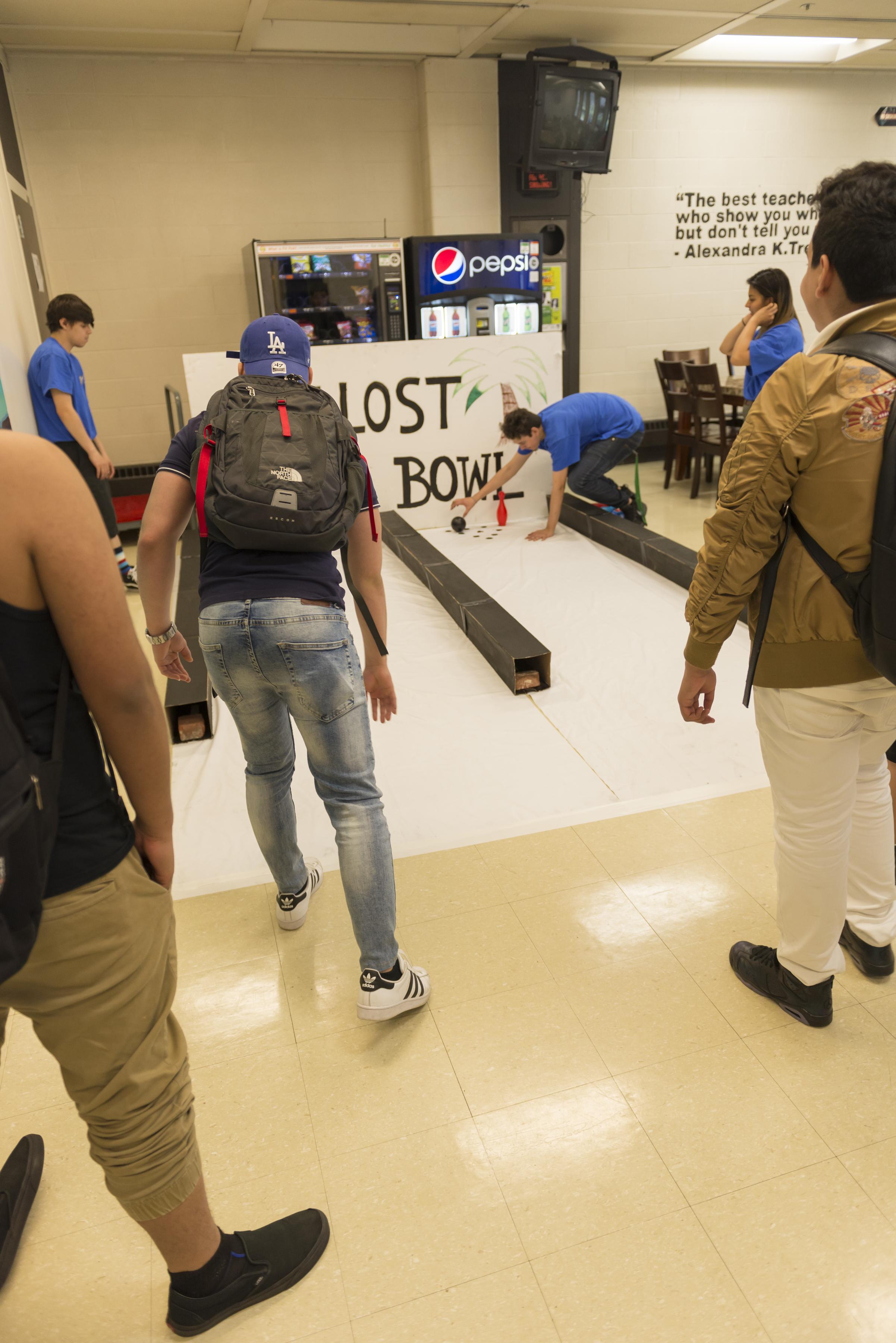 The purpose of our art action is to be able to visually present the emptiness The Miami Bowl has left in the community. We chose to re-create the bowling place to be able to have the audience interact and feel what it's like to be in a safe sanctuary that was taken away.
Poetic T-Shirts
Students and community members celebrated their right to free public speech with Poetic T-shirts and Sanctuary Sanctuary.
Created by Elisa Barrera, Damian Castellanos, Veronica Espinoza, Joshua Gonzalez, Victor Orduna, Paola Pabello, and Daisy Soto
images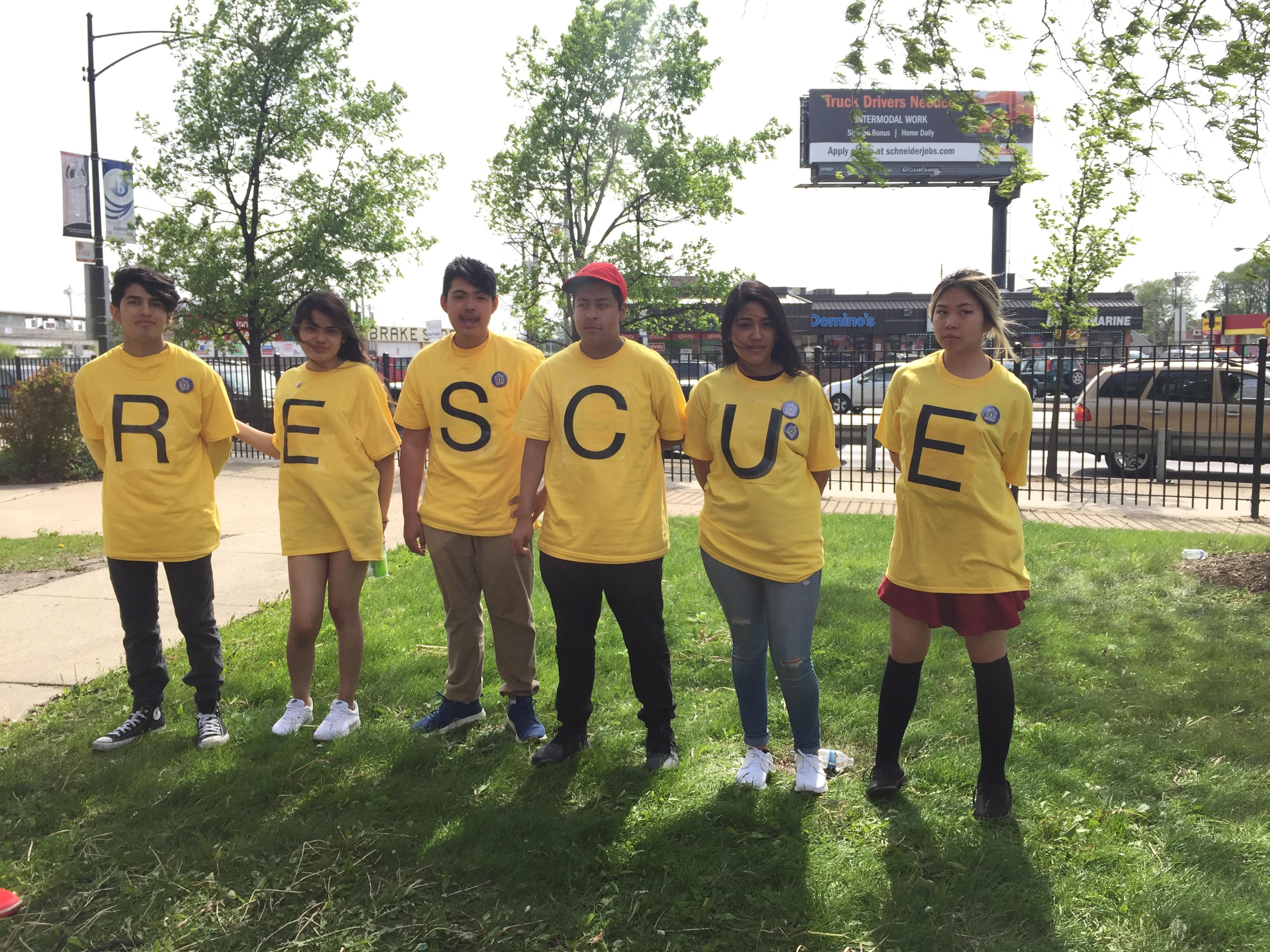 Our mission is to make you think of what a sanctuary is with the words we provide. We want to send a message to the community to create a better place for youth and residents of all ages. We would love your participation in expressing how you feel about these words related to sanctuary.
Sanctuary Sanctuary
Created by Maria Guerrero, Lily Lopez, Azul, Nunez, and Gabi Pinela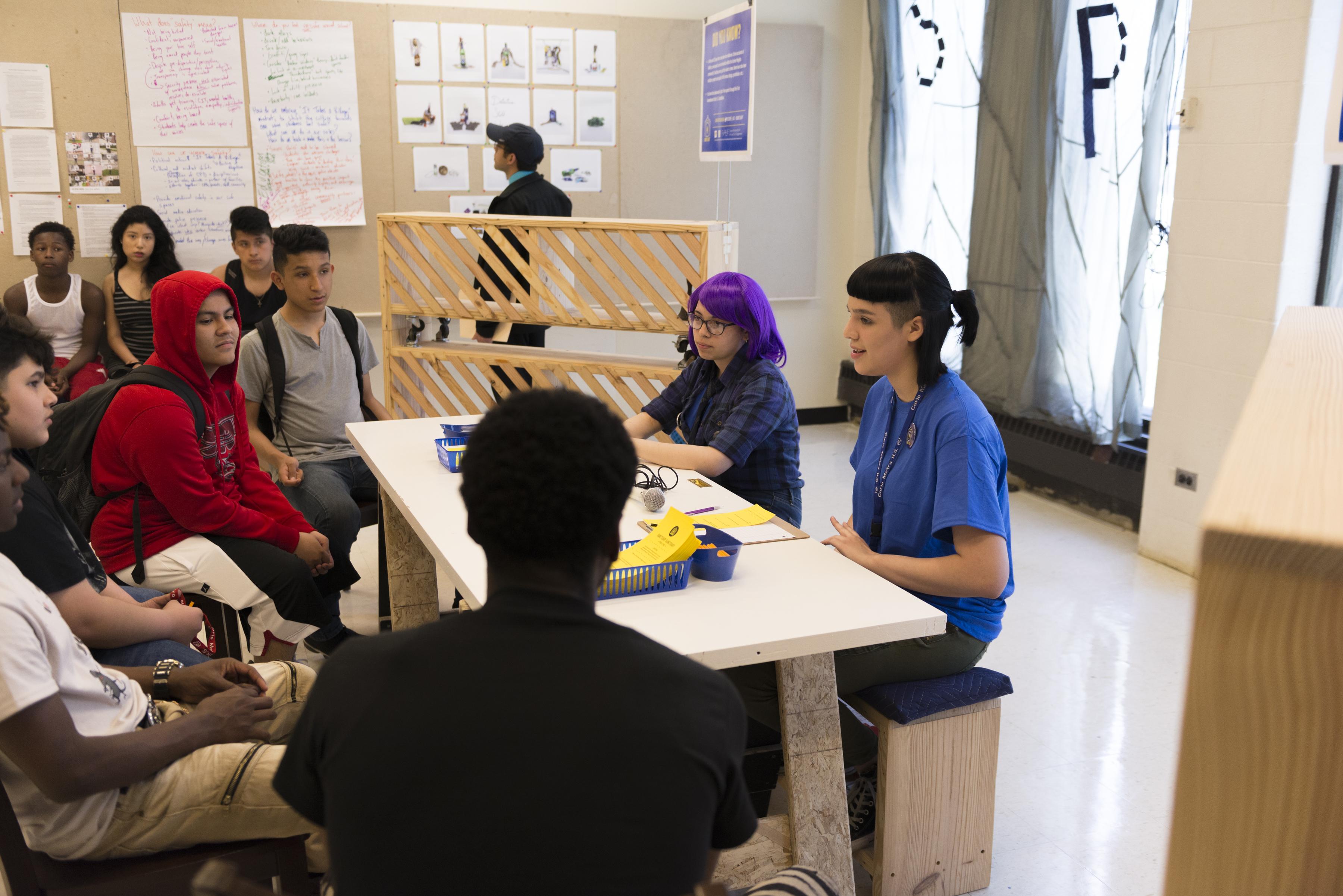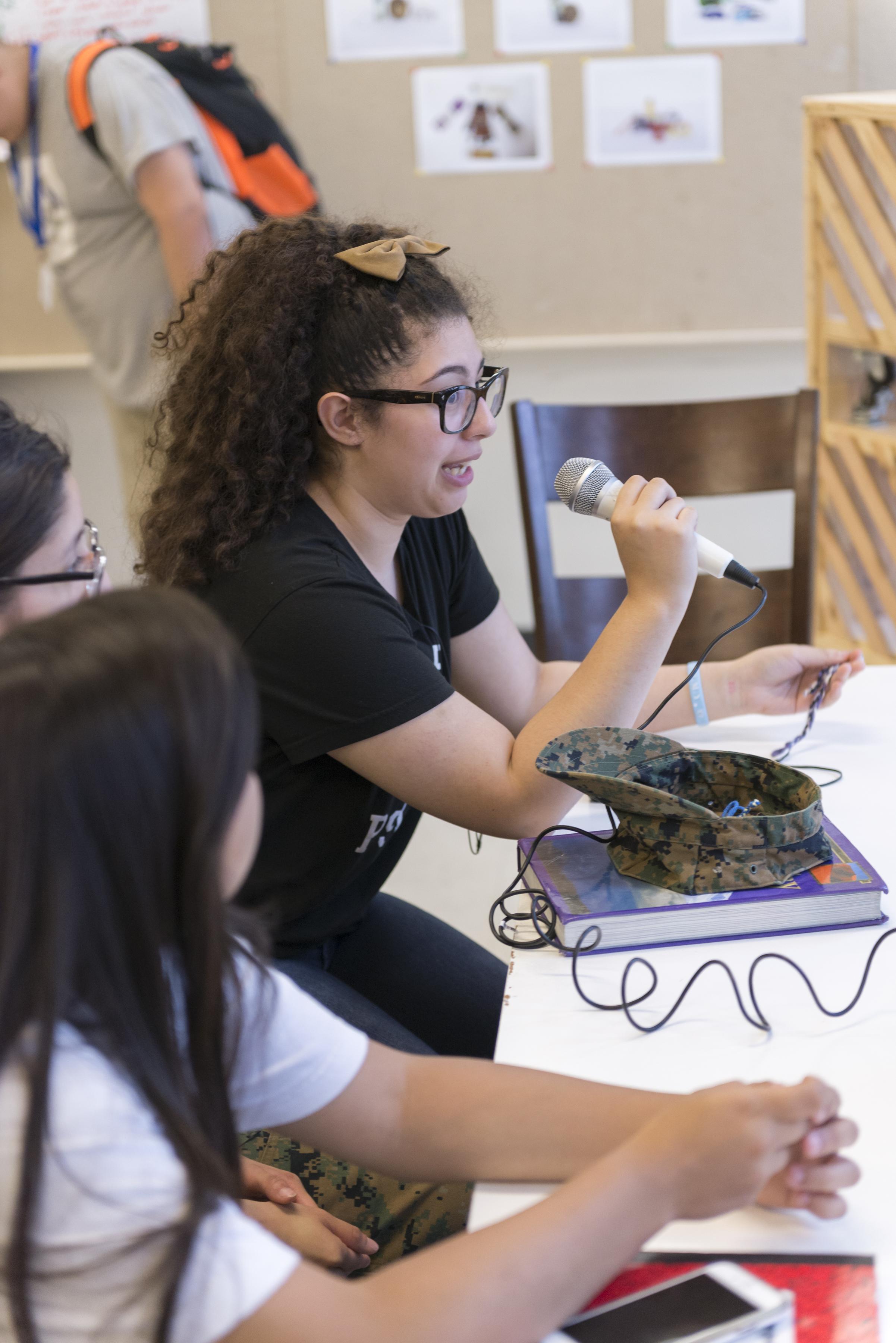 Your thoughts gain a voice here! We are conducting short, audio-recorded (optional) interviews by asking five community-based questions. We want to gain knowledge on what a sanctuary is and how we can change the Archer Heights community into a safer place.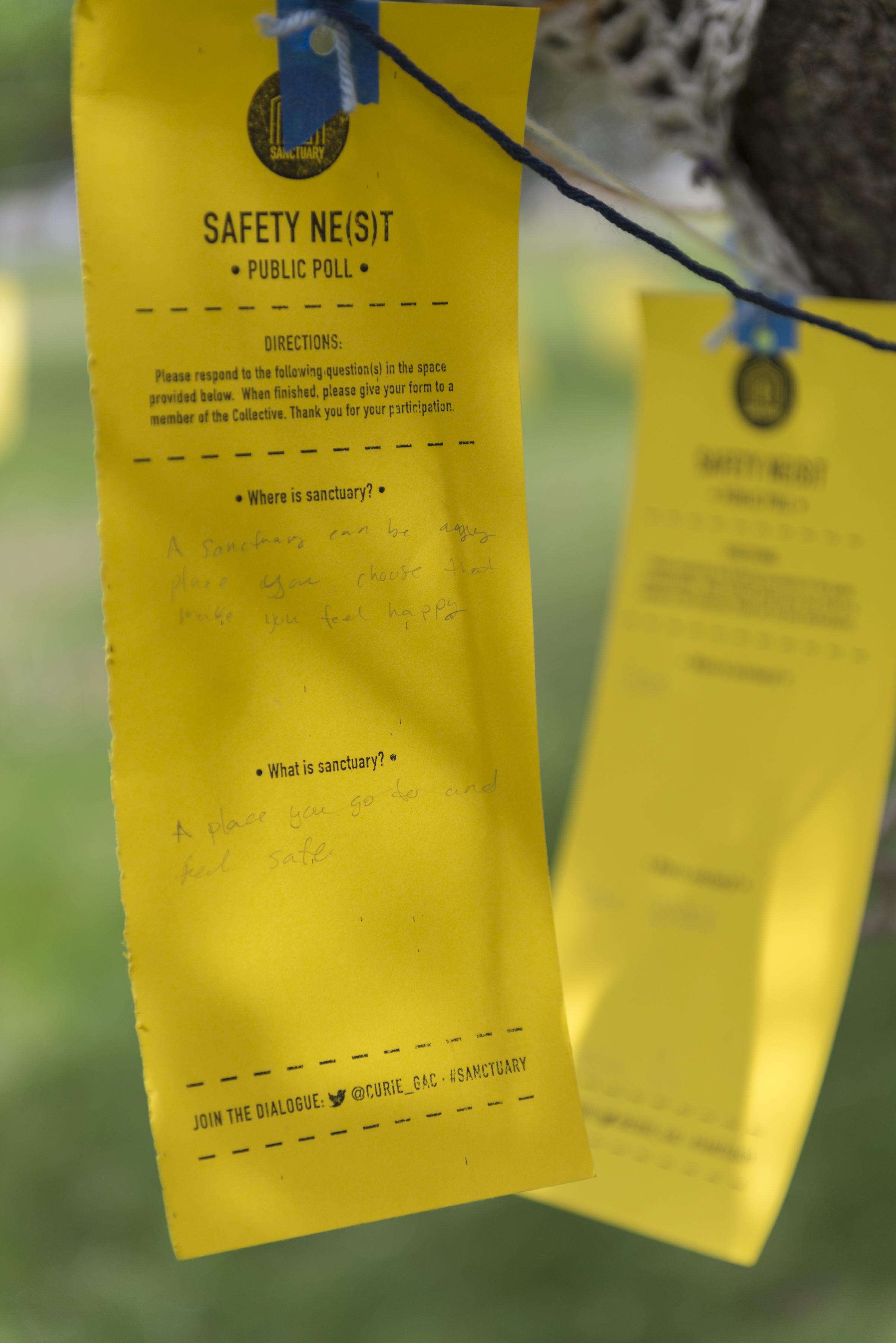 Safety Ne(s)t
Participants contributed to the Safety Ne(s)t by sharing their definitions of community safety.
Created by Erica Escalante, Karina Martinez, Jonathan Murillo, Leslie Palomo, and John Ramirez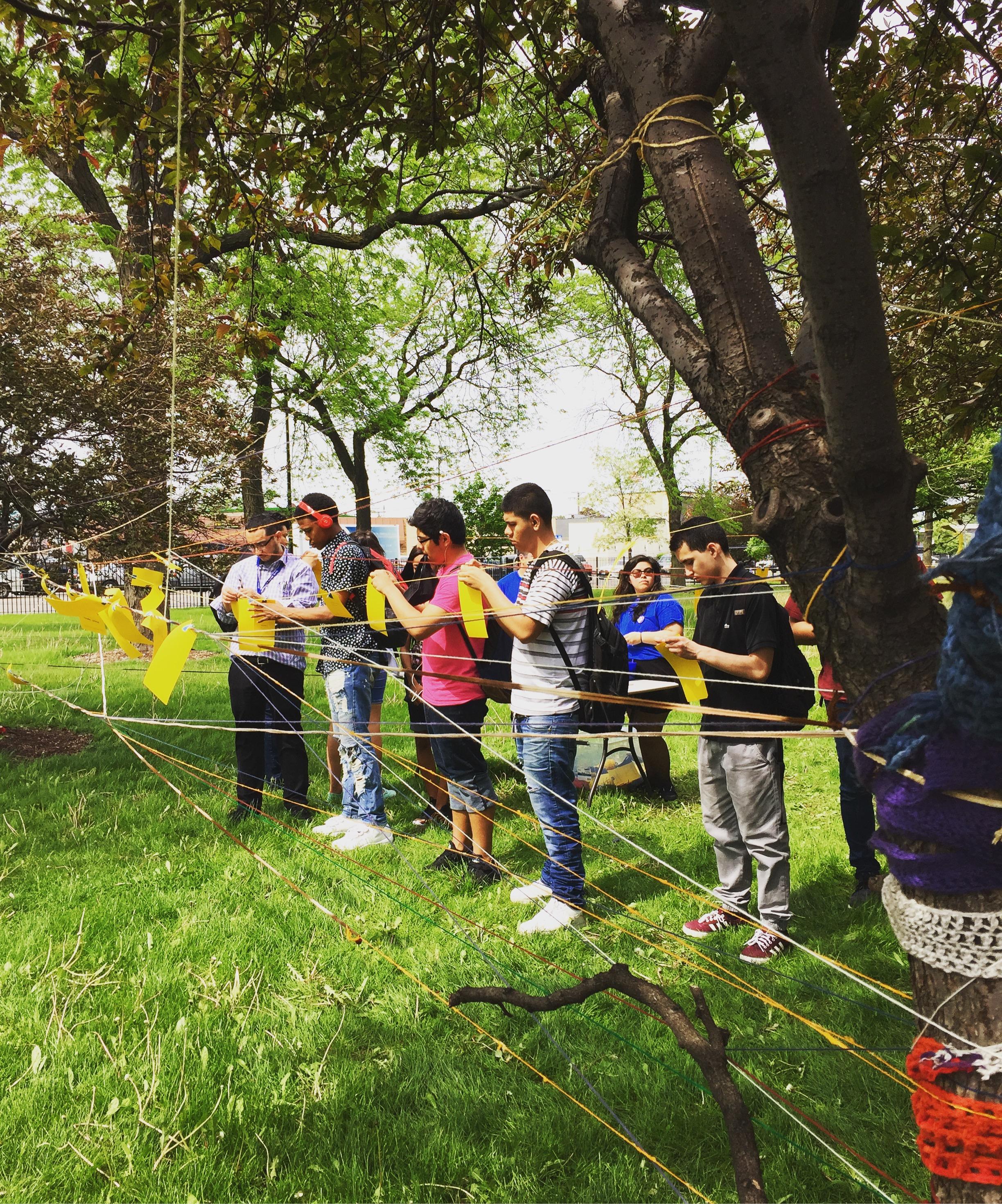 We were inspired to use trees because they are a natural sanctuary for animals. We created a temporary art installation using the trees to make a sanctuary. By answering our questions and adding these to the installation, you are helping create a nest showing community perspectives.
Home Tweet Home
Community members were asked to construct their own sanctuary in Home, Tweet, Home.
Created by Luis Jaramillo-Rivera, Raven Resendiz, Victoria Auguello, Yolanda Patino, Shannon Li, and Juan Murillo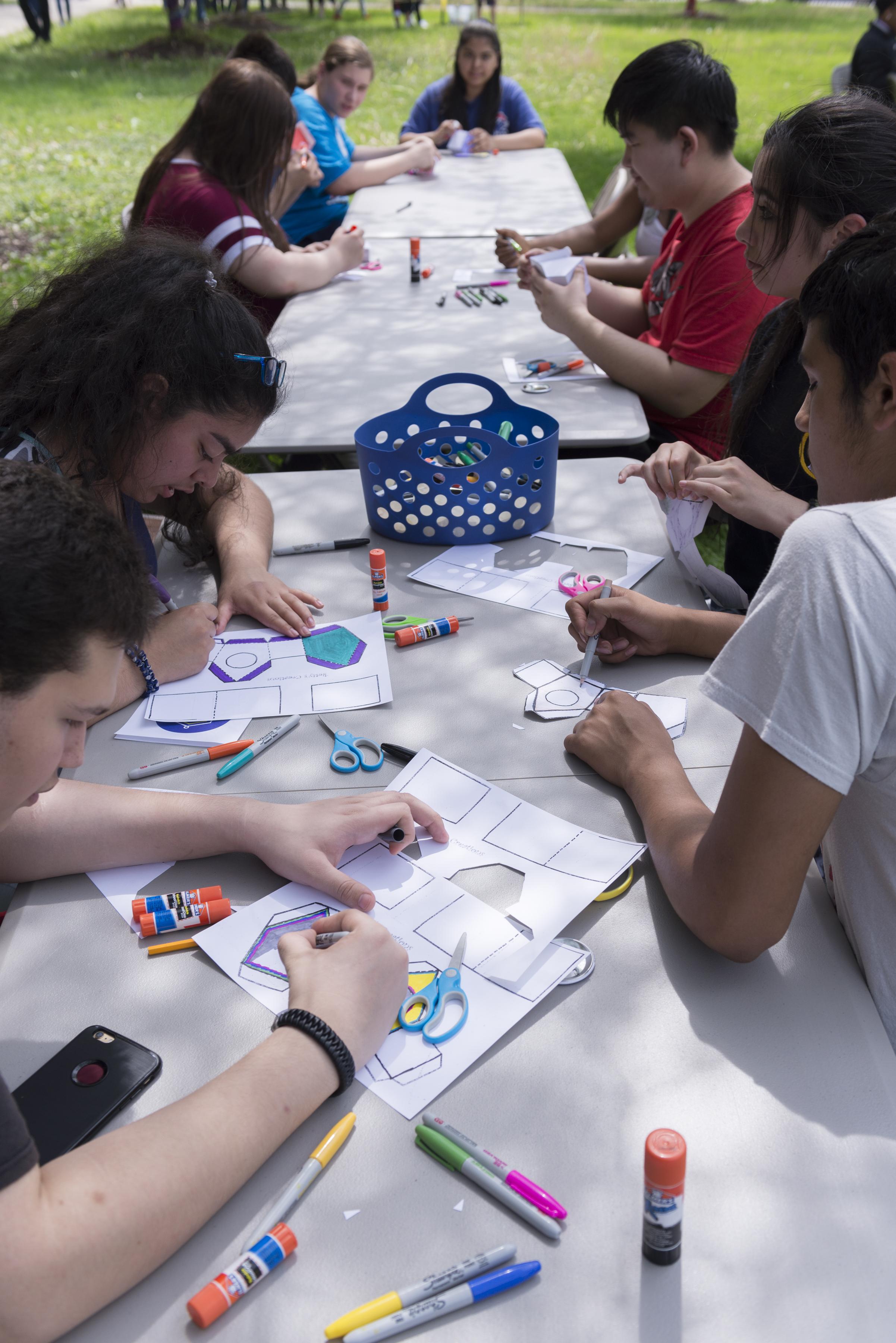 Our art action uses the bird as a symbol of freedom and safety. Our birdhouse represents a safe space where visitors can feel free to engage with each other, give their opinions and concerns about the community, and think about safety issues in the neighborhood.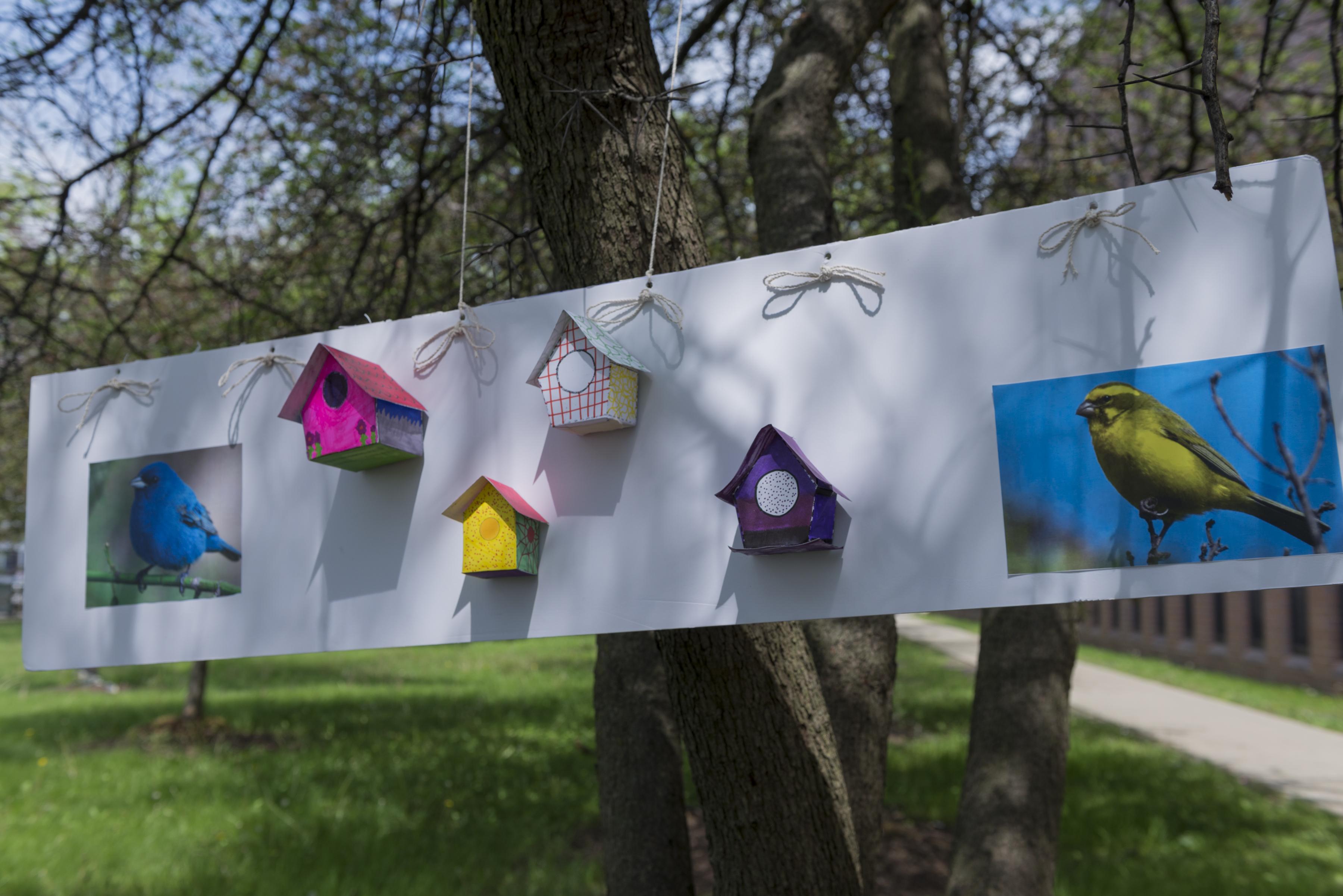 Funding
Lead support for SPACE is provided by Crown Family Philanthropies. Additional generous support is provided by The Siragusa Family Foundation.