PRINT THIS Workshopping Virgil Abloh: "Figures of Speech"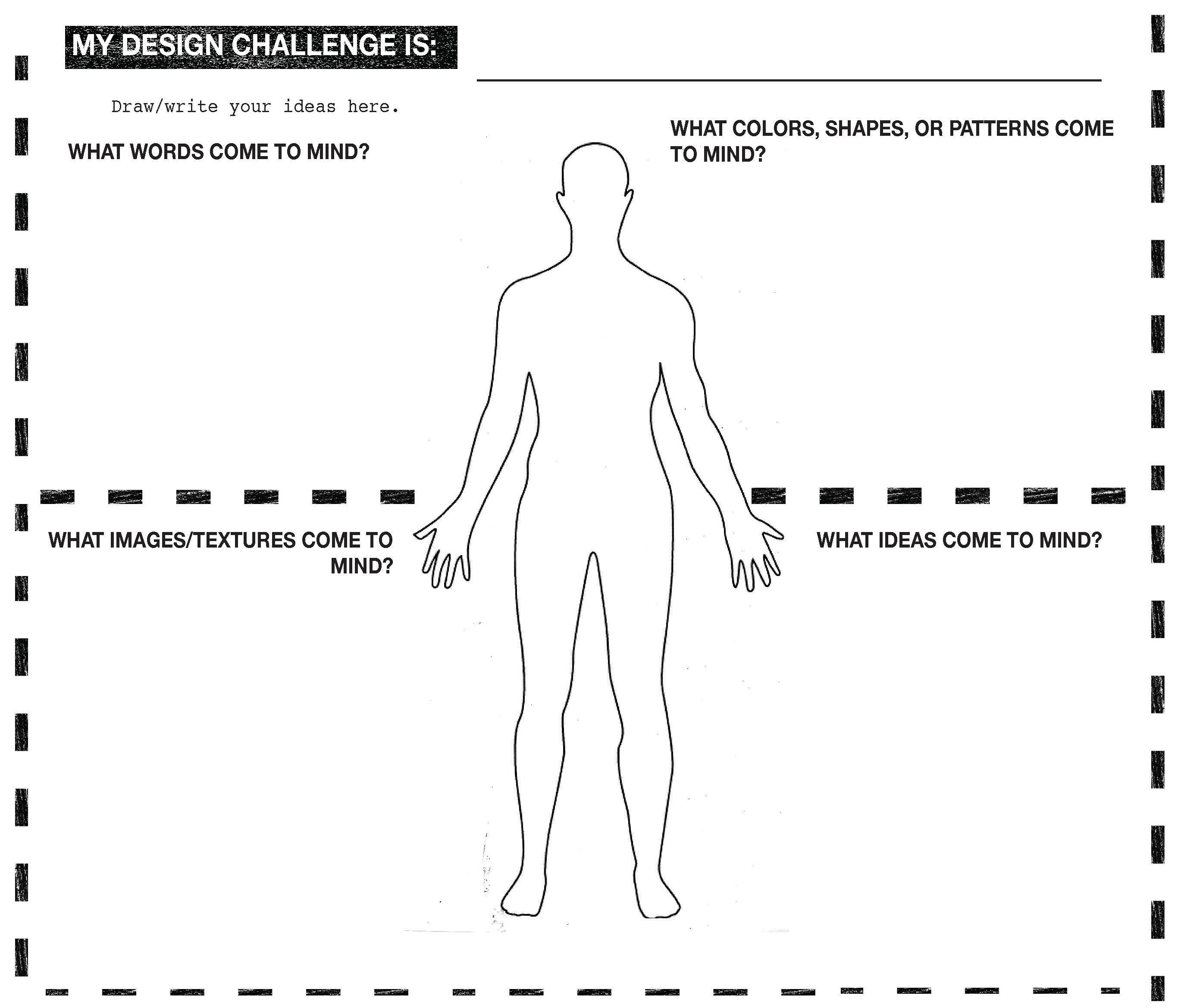 Introduction
What if, instead of being intimidated by contemporary art, we saw it as an invitation to play, connect, and reflect together? The MCA Learning team believes that contemporary art can work as a tool to help us better understand one another and the world we share, creating new pathways of meaning and positive social change.
---
The MCA Learning team consists of 7 full-time staff members, 23 part-time staff members, 5 long-term contractors, and about 60 volunteers. We work on programs for learners across a spectrum of ages. We facilitate public docent tours, our Teen Creative Agency, and Family Days—just to name a few projects. Our goal is to activate contemporary art to engage, build, and support vibrant learning communities.
At the MCA, we embrace all aspects of the human experience: intellect, emotion, physicality, and spirituality. Through ongoing, deep work with youth, artists, and teachers, our job (and our passion!) is to create ways of using contemporary art to explore our own contemporary lives.
We want to share that work with everyone. If you are looking for playful, experimental, or just straightforwardly useful ways to begin a conversation around contemporary art . . . PRINT THIS!
PRINT THIS is a new series for the MCA Blog that consists of printable zines, games, playlists, workshop plans, and more created by our collaborators. You can expect to see work by MCA Teen Creative Agency members, Artist Guides who lead school tours, and community partners. Each post will highlight one tool—or set of tools!—and offer strategies for using them within and outside of our galleries.
As the name suggests, we encourage you to follow along with the PRINT THIS series by printing materials and bringing them with you on your next visit to the museum. Even if the exhibition the materials were designed for has come and gone, many of the ideas and prompts included in the series can apply to artworks, exhibitions, and applications of all kinds.
For our first post of the series, we present a set of tools created by MCA Artist Guides for youth workshops inspired by the blockbuster summer exhibition Virgil Abloh: "Figures of Speech". While this exhibition is no longer on view at the museum, you can still use these tools to channel Abloh's creative, multidisciplinary approach in your everyday life.
Credits
These materials were designed by a team of MCA staff Artist Guides, including Jory Drew, Jeremy Kreusch, Corinne Mucha, Zakkiyyah Najeebah, Marya Spont-Lemus, and Marcela Torres, with staff and intern support from Rose Cannon, Ellen Chu, Rebba Moore, and Grace Needlman.