In Conversation with Edra Soto
Featured image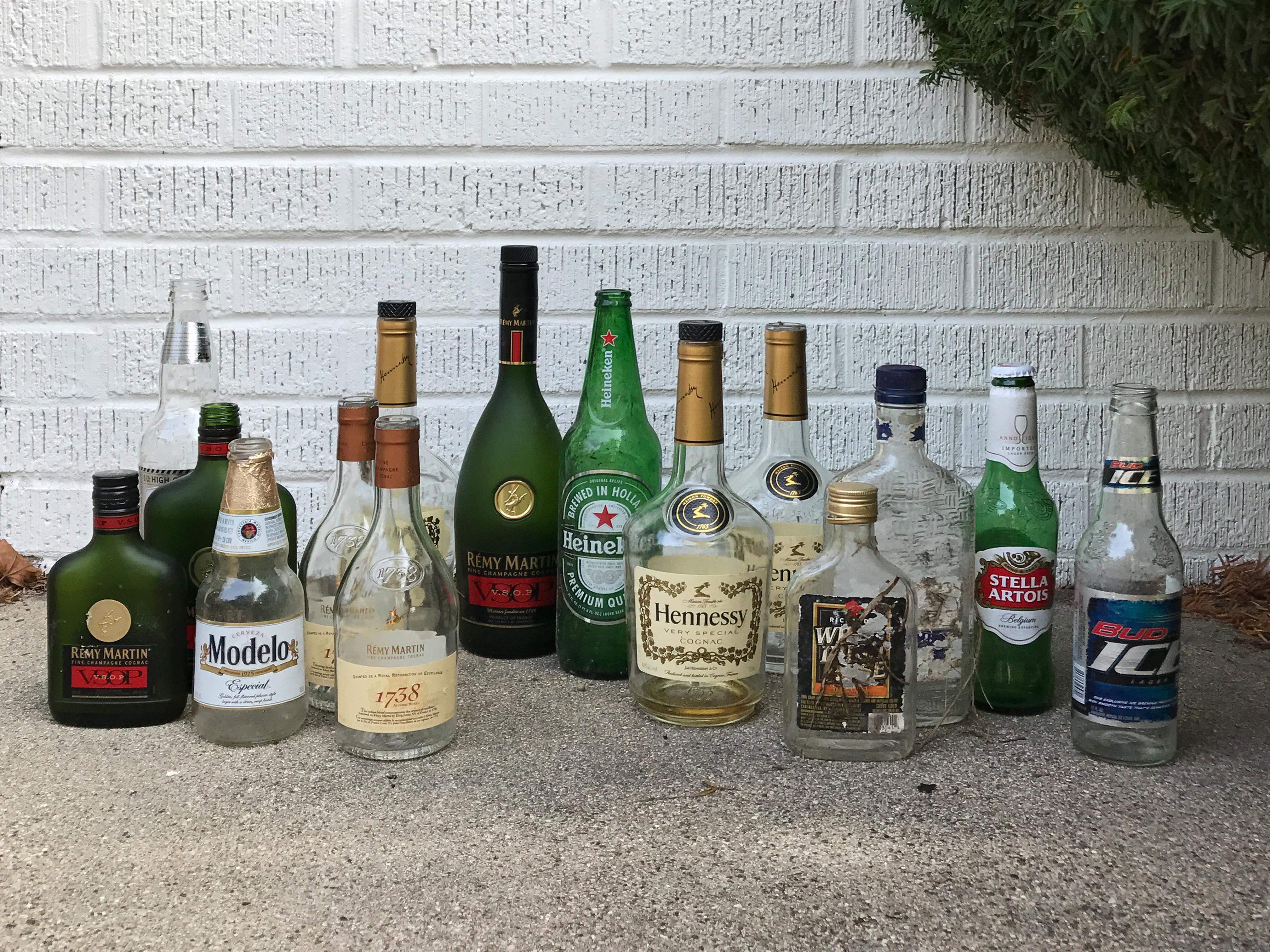 blog intro
In Edra Soto: Open 24 Hours, the inaugural artist commission for the Commons, Edra Soto presents liquor bottles that, in an act of documentation, she collected over the course of two years in her neighborhood of East Garfield Park. Over the course of the project, these objects will become art materials as Soto collaborates with visitors to graft remembrances of her Puerto Rican heritage upon them. Visitors are encouraged to take part in a series of writing stations, talks, performances, and workshops that consider the nature of urban space, cross-cultural dynamics, and the legacy of colonialism. As we prepared to launch our new, civically engaged space, we asked Soto to share more about her background and the research behind the project. Below we feature an excerpt from that conversation.
---
January Parkos Arnall: Over the course of the project, you will collaborate with audiences to create art objects. Tell us about the layering of shells—symbols of Puerto Rican culture—onto the bottles, which have become icons of the culture that you experience as a Chicagoan.
Edra Soto: The layering functions as a reflection of my geographic relationships—with Chicago, my neighborhood, and Puerto Rico. In the early stages of the project, I started thinking about my role as an artist archiving material. By applying a crafting language to the archived objects, I aim to bring public awareness to issues such as littering that surround us on a daily basis. A friend who happens to be a tremendous curator and writer, Ruslana Lichtzier, drew a connection between my boulevard in East Garfield Park and the beach. She recognized how the gesture of picking up a shell mimics my gesture of picking up glass bottles.
Seashells are the outer skeletons of mollusks. The outer skeletons provide shelter, sometimes camouflage, for the animals inside. For Open 24 Hours, I thought about the housing qualities of a shell and about how to build a symbolic shelter—a space associated with support, refuge, sanctuary—or a safe house.
Featured image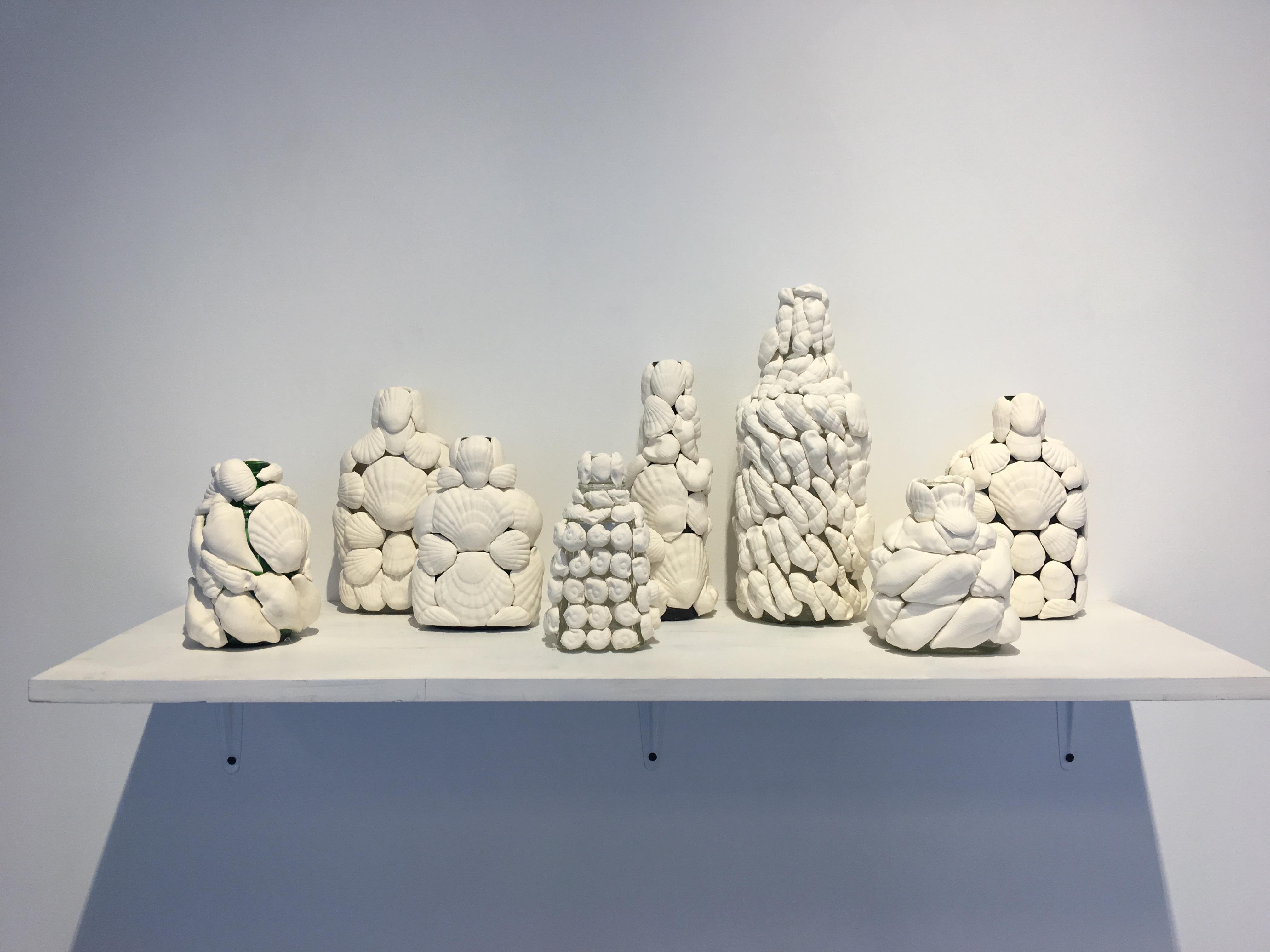 ---
JPA: You speak a lot about democracy in public spaces. In the Commons, you ask visitors to insert their own voices into the space at writing stations. The writing becomes a material for the artists you've invited to create performances on Friday nights, many of whom incorporate the writings in their work. What will these public programs bring to the project?
ES: The events organized for Open 24 Hours will provide audiences an opportunity to connect, support, and become active participants in the space. I invited a group of local artists and organizations to participate, focusing on artists who create social music experiences. But the program comprises a variety of programs, including comedy, video, performance, poetry, and workshops. I am excited to work once again with Damon Locks, a DJ, visual artist, and musician. Locks will present a musical essay on race in America in a two-hour DJ set of black American music that spans all genres. Records are aural history books, and Damon Locks will thumb his way through the pages in song. In Social Music, artist, DJ, curator, and educator Sadie Woods will attempt to excavate "anthems" and "mantras" that take on sociopolitical proportions, becoming a call to arms asking listeners to remember times of resistance.
JPA: What will members of the public come away with from your project?
ES: Art can be the source for social change. All we can do is invite visitors to engage through our work. I started from a personal experience. I took action and prompted others to expand conversation. I hope participating audiences have an experience that affects their daily lives and that sparks their curiosity and sense of awareness. I see the social value and participate in the act of drinking; at the same time, I recognize the potential harms of drinking on our society. Providing a platform to engage in conversations through art is one way to frame all the issues that these found bottles have unveiled.
For the full interview, pick up a brochure in the Commons or read it [online](https://static.mcachicago.org/media/attachments/W1siZiIsIjVhMzk4YWNlNmEwZTk3NjY4ZTAwMDI3ZiJdXQ/DIGITALSotoBrochure2017121801.pdf?sha=914a49bb55b5c91e). The exhibition is on view through February 25.