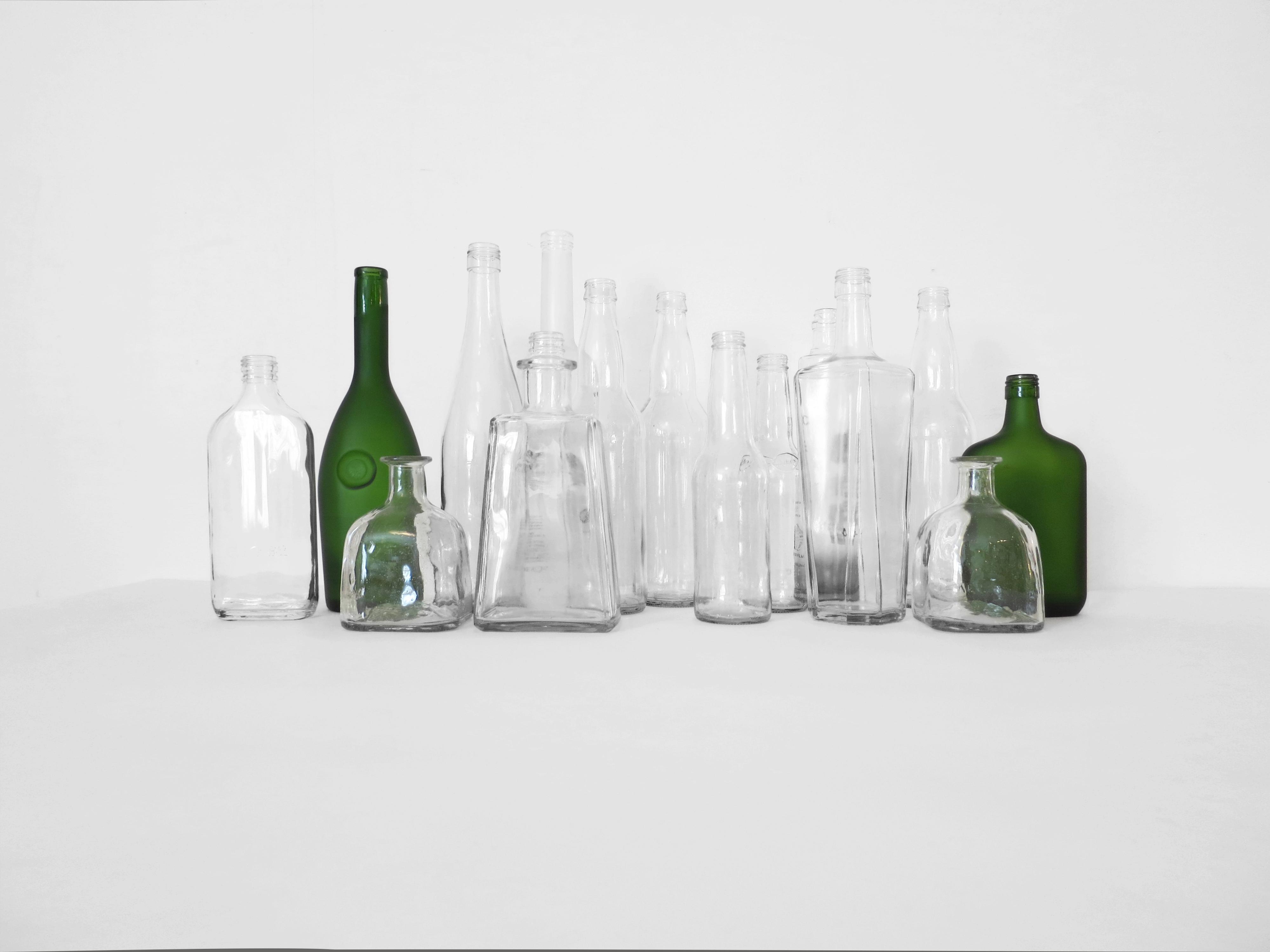 Edra Soto: Open 24 Hours
About the Event
Chicago-based artist Edra Soto prompts visitors to consider the nature of urban space, cross-cultural dynamics, the legacy of colonialism, and personal responsibility in Open 24 Hours, an interactive installation punctuated with performances and workshops.
The installation, which is updated over the course of the exhibition, highlights our discard culture through the presentation of liquor bottles collected over the course of two years in the artist's neighborhood of Garfield Park. The project stems from the artist's fascination with the neighborhood's littering epidemic seen on daily walks with her dogs. Scrubbed of their identifying labels and presented in custom display cases meant to evoke public spaces of gathering, such as a gazebo or a porch, the bottles become art materials. Over the course of the project, Soto works with visitors to graft remembrances of her Puerto Rican heritage upon these discarded materials.
Soto also invites visitors to submit content, which she then incorporates into a robust series of talks, performances, and workshops presented on select Friday evenings. These programs offer a platform to highlight the work of her creative community as well as the intellectual discourse within the exhibition's space.
Edra Soto: Open 24 Hours is a site-specific work for the MCA's new civically engaged space, the Commons. It is organized by January Parkos Arnall, Curator of Public Programs, with Ann Meisinger, Assistant Curator of Public Programs.
Bottle Pick-Up Instructions
Open 24 Hours Participants,
Thank you for adding artwork to the project and adopting a bottle. The exhibition closes on February 25 and we would love for you to take your beautiful bottle home. Here is what you need to know to get your artwork:
Pick-Up Days and Times:

Thursday, February 22 10 am–5 pm
Friday, February 23 10 am–9 pm
Saturday, February 24 10 am–5 pm

Location:

The Commons at the MCA
All bottles left at the MCA after 5 pm on Saturday, February 24 will be returned to the artist.
Installation Images