Featured image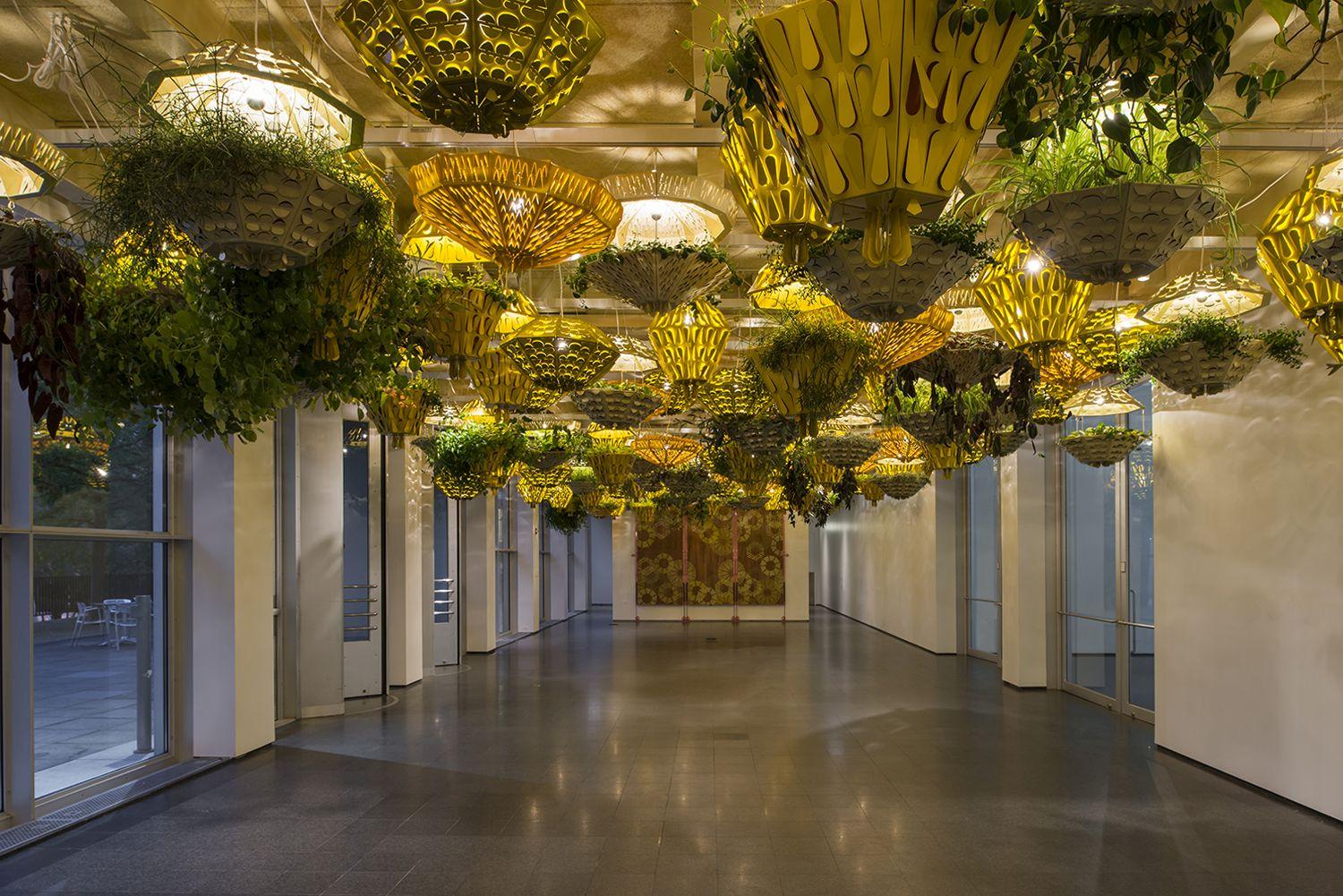 blog intro
This fall the MCA is unveiling 12,000 square feet of free public spaces. We've commissioned three major new art installations for these spaces, and every year they'll also be home to dozens of temporary artist projects and events. Whether you come to hang out with friends, plug in, relax, see an experimental performance, or learn something new, there's something here for you.
Here's a peek at the new installations and several upcoming projects.
Neto's installation transforms the most Instagrammed feature of the MCA—the almond-shaped north staircase—into a serene vortex. The oversized, aqua-colored net stretches heavenward, from the ground floor to our building's fourth-floor oculus. Climb inside, lie on the scented cushions, look up, and think about our interconnectedness and transcendence.
*The Street is the MCA's north street-level entrance and meet-up space outside the theater and restaurant. The name began as an affectionate moniker among staff, and stuck.
Neto images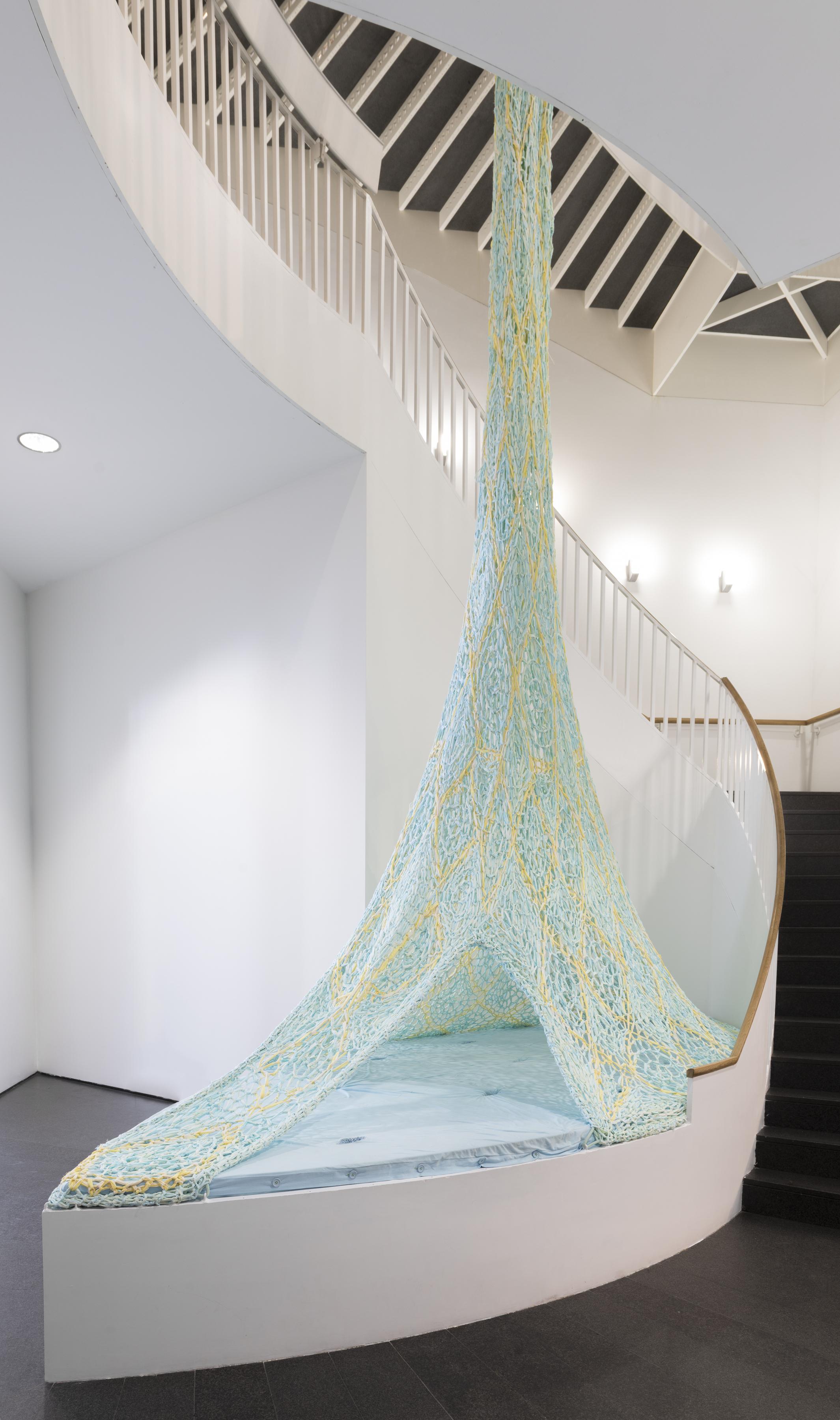 Situated across from the theater, Chris Ofili's colorful mural and wispy window treatments give the restaurant a fanciful air, making it the perfect place to enjoy drinks and conversation with your closest friends before a show at MCA Stage. Given the mural's proximity to the theater, it's not surprising that you can see a playful nod to theatrical sets, perhaps the bold colors and dancerly lines of Marc Chagall's costumes and backdrops. It also has the cavernous quality of a Georgia O'Keeffe flower painting that can't help but evoke the women—like the restaurant's namesake, Marisol—whose female-centric work in a midcentury boys' club paved the way for future artists.
Pedro y Juana in the Commons
Pedro y Juana's design for the Commons, our new social engagement area, transforms the space into an indoor garden through dozens of hanging lamps that also act as graceful planters. In addition, the Mexico City-based architectural team has designed multipurpose furniture to match the Commons' many uses: performances, workshops, and other programs, as well as for just hanging out. Tuesday and Friday evenings in the Commons are your best bets for discovering artists, DJs, or creative thinkers hosting an event.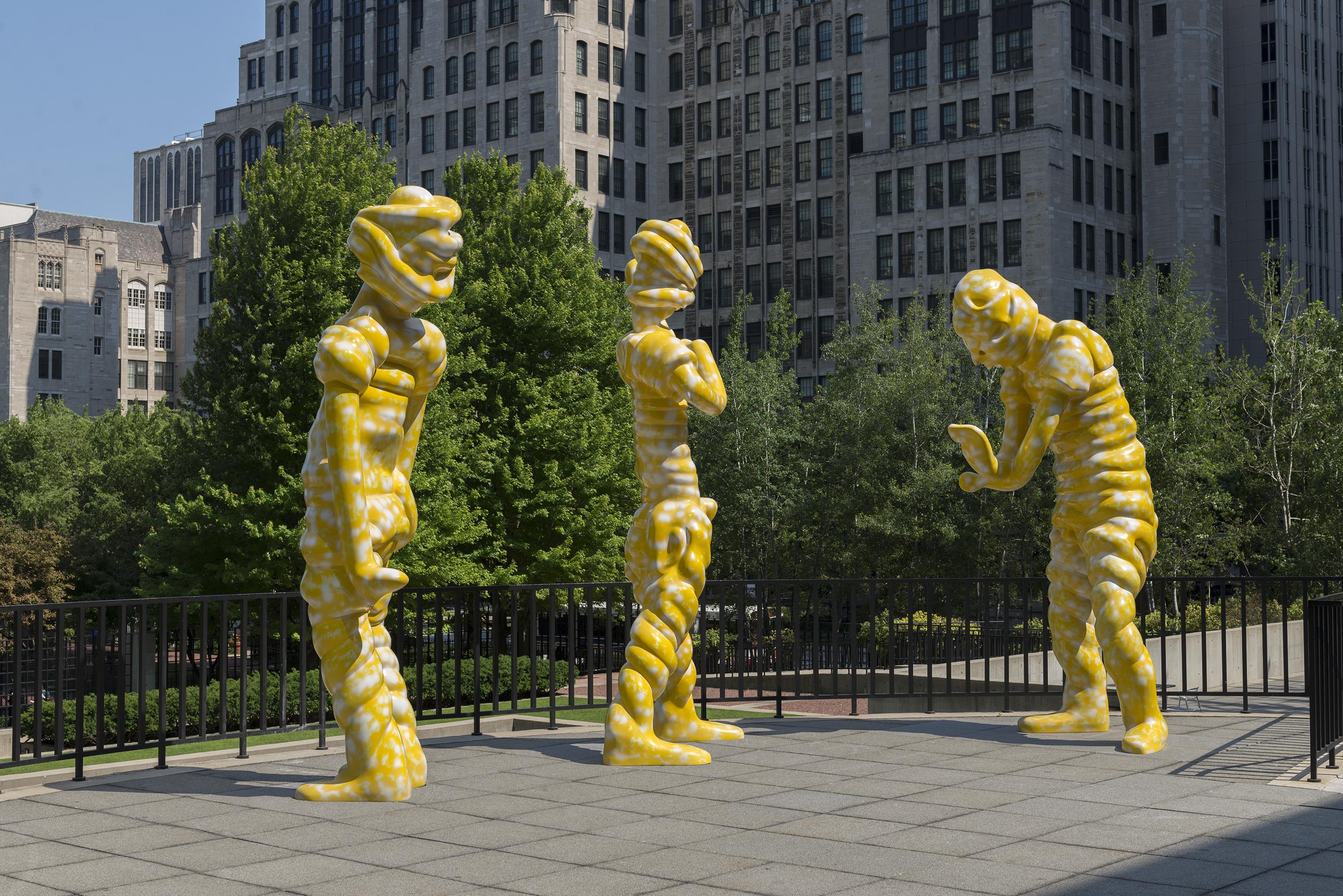 The Sculpture Garden
This year, for the first time, we kept our back gate open all summer so that you can grab a grilled cheese at the farmers' market and come kick it with Thomas Schütte's funky Big Spirit's XL on the terrace or settle in with a blanket and book next to Jene Highstein's Floating World in a quiet corner of the lawn. Opening the Sculpture Garden for summer was a lovely success, and we'll be doing it again next year, Memorial Day through Labor Day. Even when the back gate's not open, you can come in through the front door and head out back through the Commons to enjoy a quiet art oasis in the middle of downtown Chicago.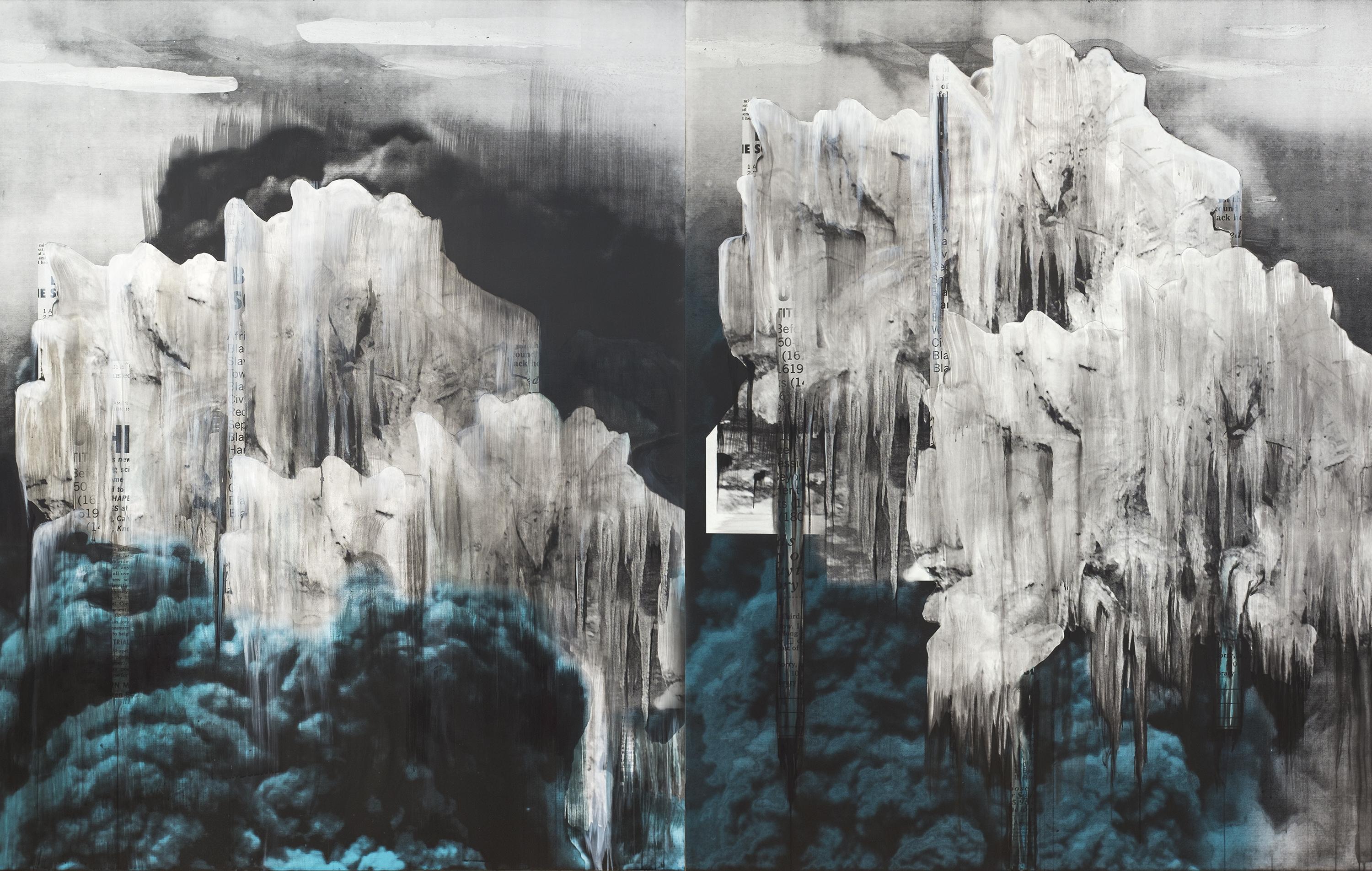 Atrium Murals
The rotating murals commissioned for the MCA's massive second-floor walls are the brainchild of Chief Curator Michael Darling to make art the centerpiece of your experience from the moment you ascend our front staircase. The current mural, Lorna Simpson's Untitled, is up through July 2018. Simpson has collaged and painted clips from Chicago-based Ebony magazine, creating a sublime iceberg-like landscape. The magazine's text is barely visible, but where it is, the beginnings of lines, Bla—, Civ—, Sla—, Bla—, allude to what may be visible, and invisible, in different spaces.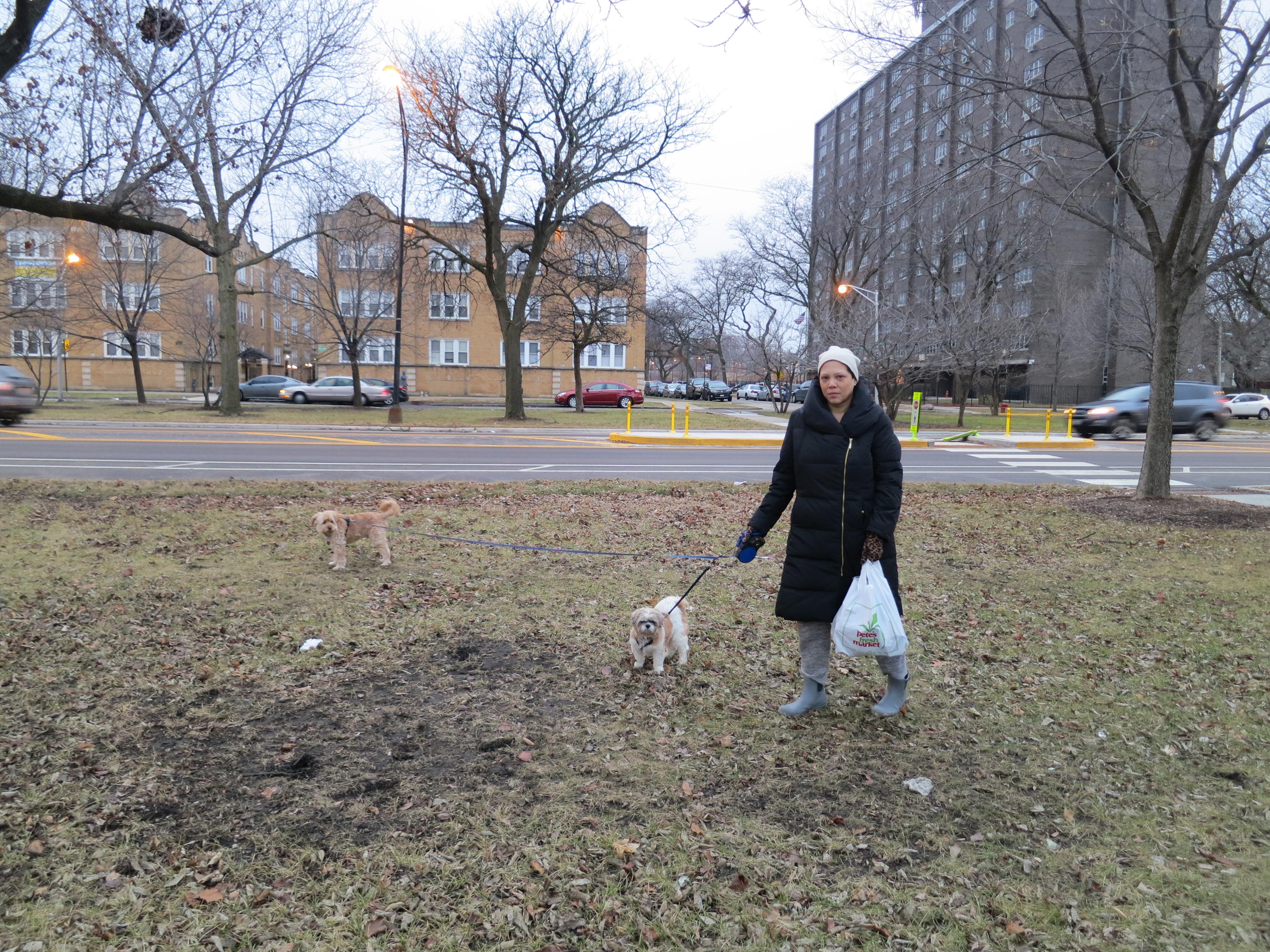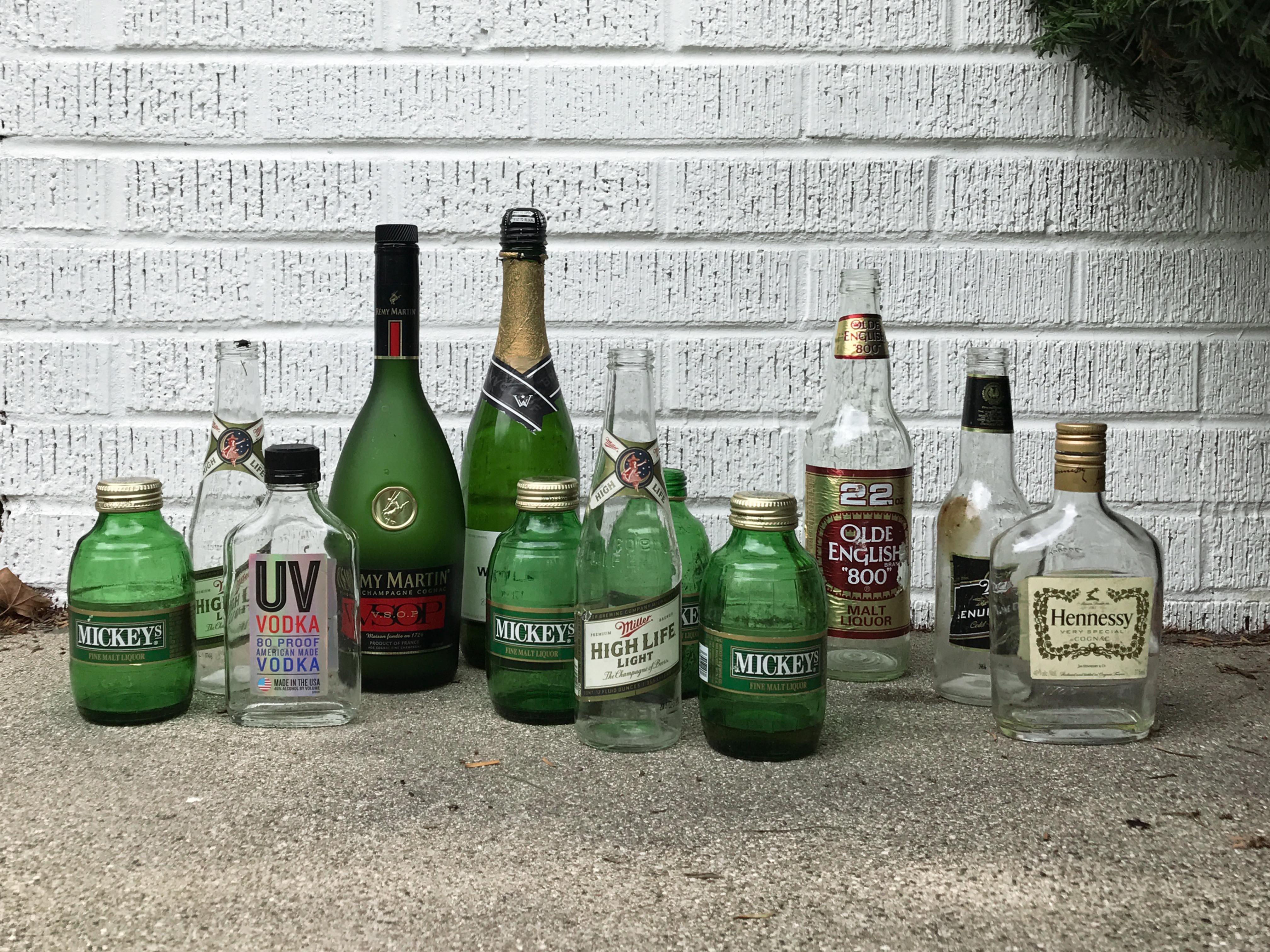 Table Projects in The Commons
Edra Soto's Open 24 Hours inaugurates a new series of temporary installations and participatory artist projects at the MCA. Fittingly, Soto's project is about public spaces, particularly the parks and brown fields in her neighborhood of Garfield Park. Open 24 Hours points to the ways public spaces are shaped by the people who use them. This will be just as true of the MCA's free spaces as the vacant lots on our corners.
Each of the artists who activates these spaces shapes it, and we invite you to come shape these spaces with us, too.
Photo competition
Post a picture of your favorite way to enjoy \#artinfreespaces @mcachicago to Instagram. On November 6, the MCA will select one winner to enjoy a private tour and a drink at Marisol with Director of Convergent Programming Claire Ruud.
Funding
Thank you to the Vision Campaign donors and MCA 50 donors who have made art in free spaces possible at the MCA.