50 for 50: An Interview with Jack and Sandy Guthman
Featured image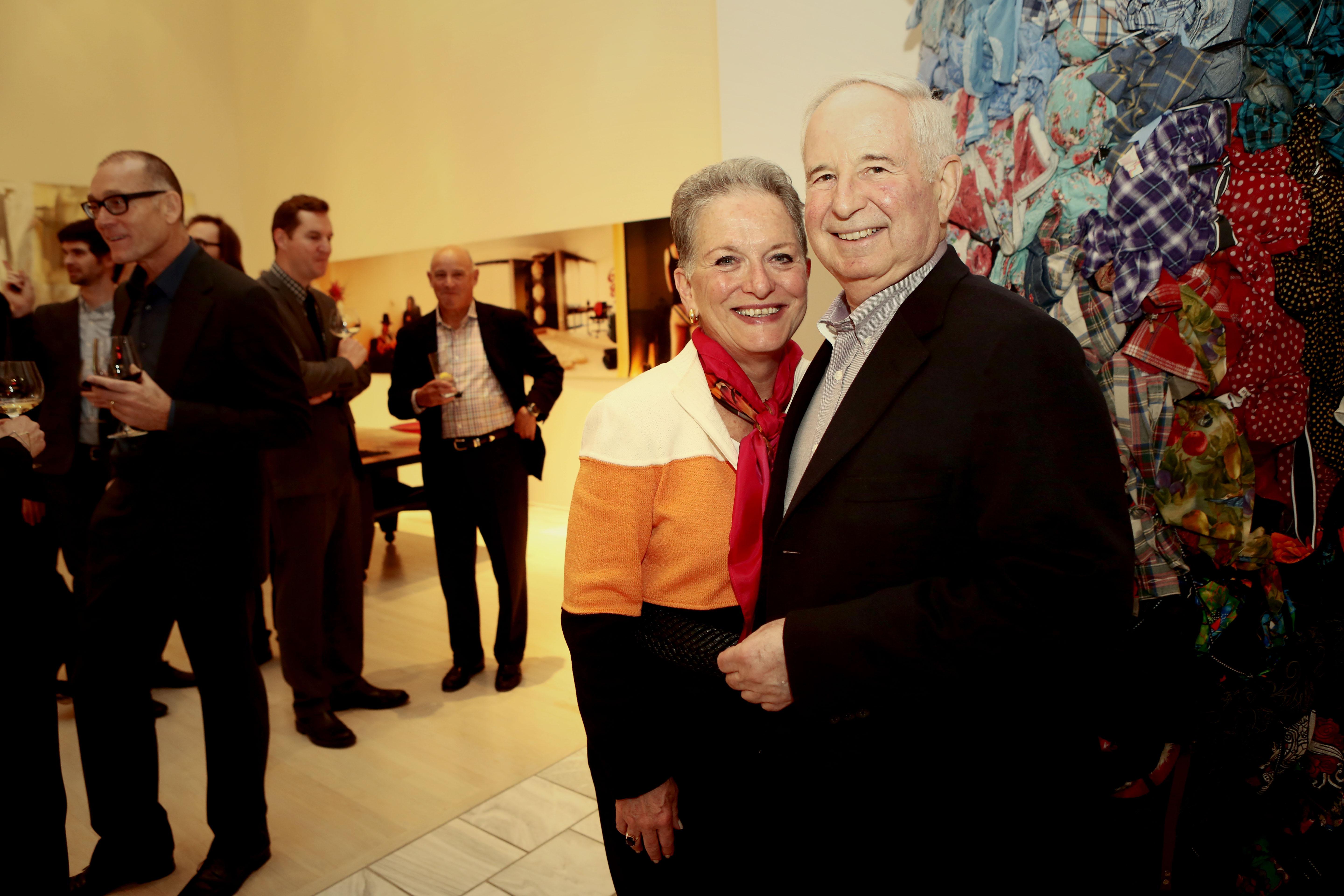 blog intro
In honor of the MCA's 50th anniversary, Jack and Sandy Guthman gifted the museum 50 photographs by women artists. A selection of these works is featured in the 4th-floor exhibition Woman with a Camera, and many others will be on view during our 50th anniversary exhibition programming this fall. I caught up with Jack and Sandy in their art-filled Gold Coast home to discuss their passion for collecting.
Interview
Nina Wexelblatt: You started collecting in the 1960s. Could you tell me about how you got started and what got you hooked after your first acquisition?
Jack Guthman: When we were first married, we were looking for something to do in New York. Being a lawyer and having no money just starting out, we wanted to have something that might even be free! Little did I know that going into art collecting turned out to be quite expensive. Neither of us have any background; our families didn't collect, and there was no interest in art in either family. We just decided to take a look at some artwork on Madison Avenue, and we got hooked. The first thing we bought was a little Picasso print, but over a period of time, we started looking at [Washington] Color School, some minimalism, and after a period of time, started getting involved in conceptual photography.
Sandy Guthman: There are two major things that came up, though probably not right at the beginning. One was the educational opportunities. We had absolutely no background in art. There were dealers in Chicago, and in those days, people actually sold work in galleries instead of at art fairs. Rhona [Hoffman] would have lunch every Saturday and we'd sit around and talk about art. It was a great way to learn. And second, it really was a community. When you traveled, it opened opportunities to you that you wouldn't have had before. It built from there.
Featured image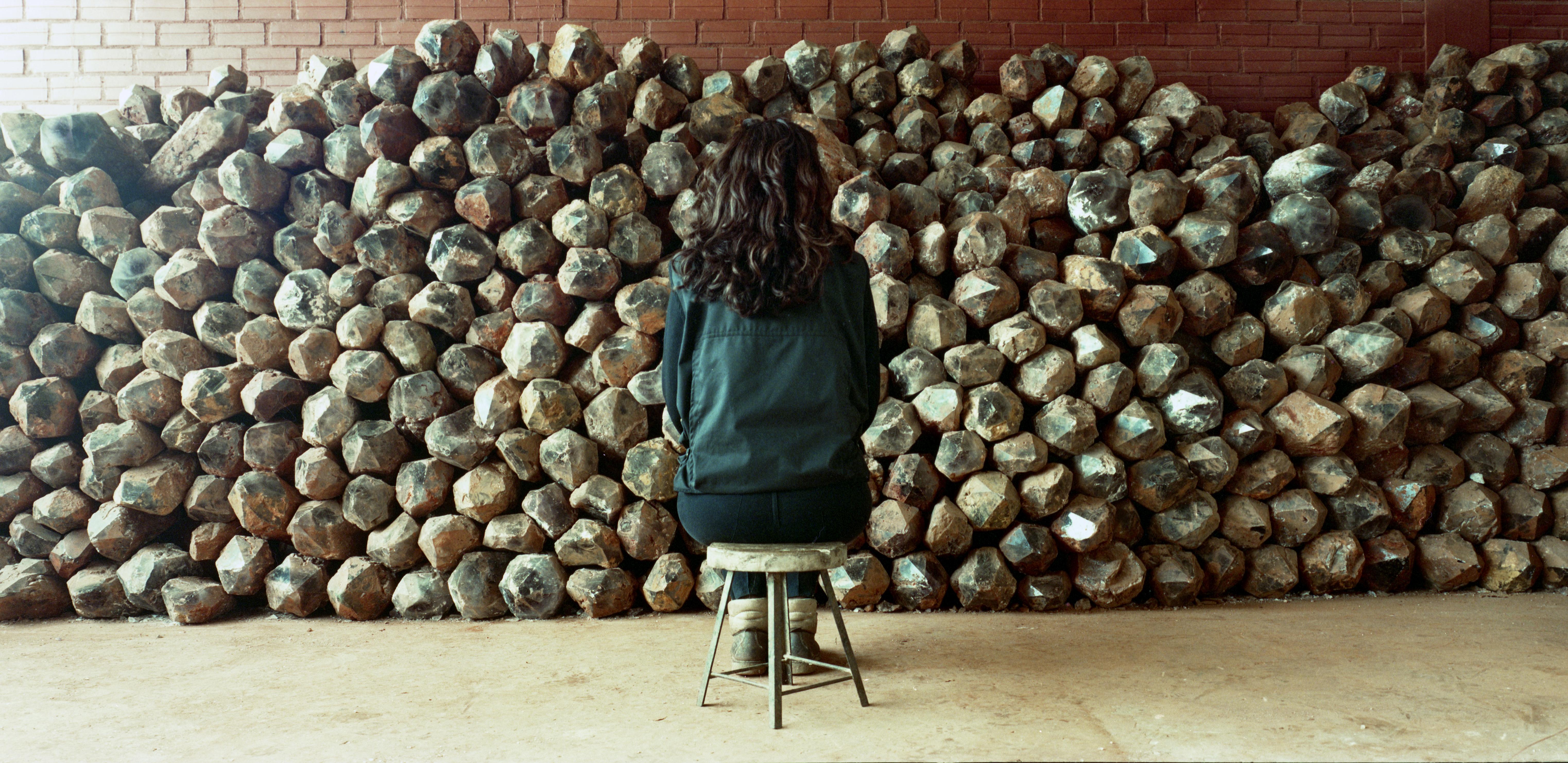 interview
NW: How do you go about finding work to acquire?
JG: We've always bought art by younger people. Every work that we own is by a living artist. It's not that we find the artists. The galleries find the artists. What happens is that you become comfortable with the program of certain dealers. Those dealers know you and you know them and they have an aesthetic that matches yours, so it turns out that you end up working with people on a relatively consistent basis. Most of those galleries are not photography galleries, they are general galleries, but they always have photography.
NW: What is it about photography that intrigues you?
JG: We look at painters, but the ideas that were coming out of photography were very compelling. It was much more accessible; there are multiples, obviously. The price points are more appealing as well. I make no bones about that. There are some pieces here now that obviously have substantial value, but what I always say is that these people were young once. We didn't buy them when they were people with substantial value to their name.
NW: How do you balance your individual taste and interests? Do you both agree on each work?
JG: That's a requirement.
SG: There have been artists or works that one of us liked and the other one didn't. We don't own those. Two votes was one of the few rules we imposed on ourselves. We're committed to not having a "Sandy collection" or a "Jack collection." We have a "Jack and Sandy collection."
image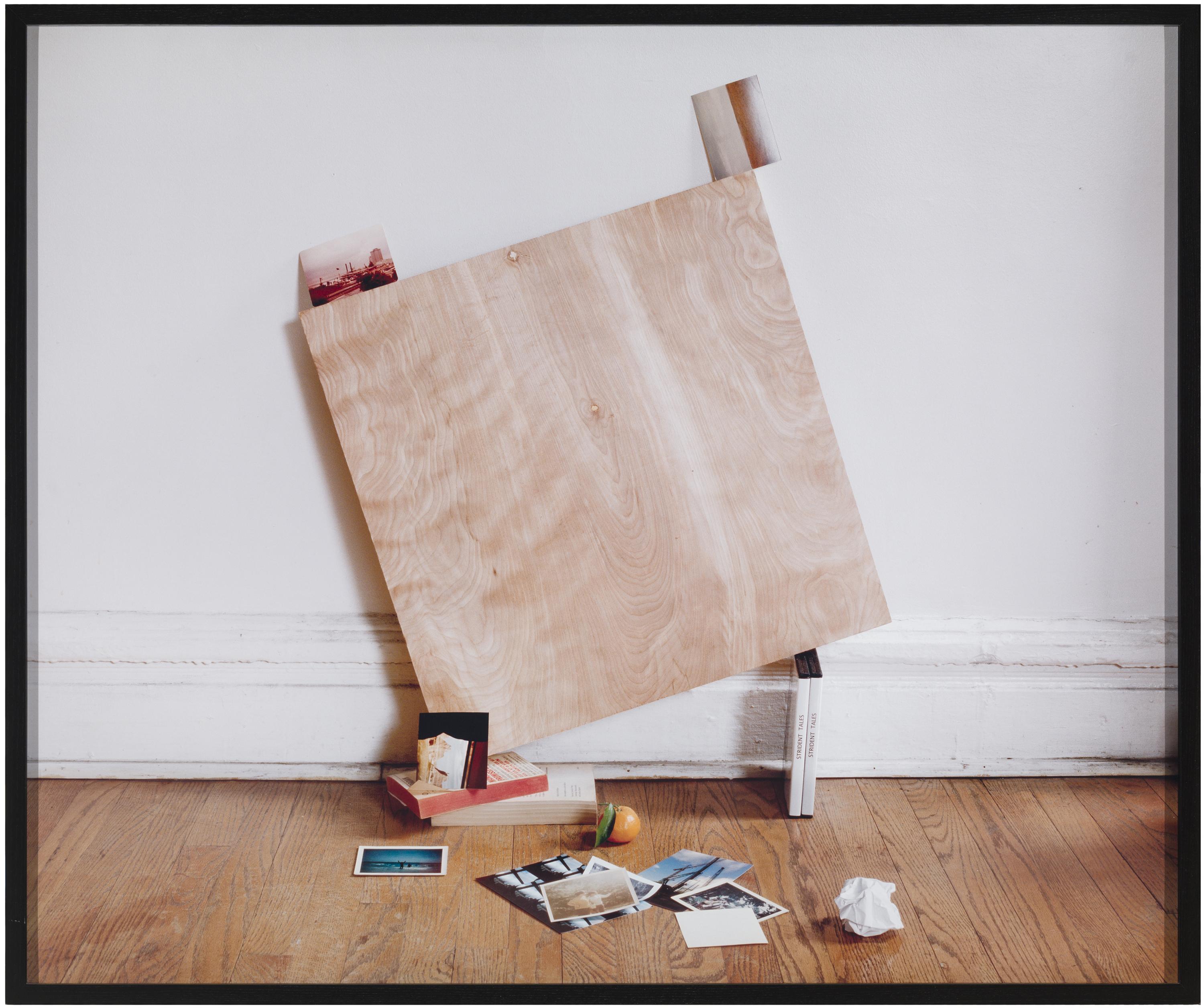 interview
NW: Can you tell me about the choice of women artists for the gift?
SG: If you look at our collection as a whole, we have a lot of work by women and by people of color. I think that's because they have a lot to say, maybe because they have been marginalized in some way. We like art that talks back. We were attracted to [their work] because it continues to talk back after we own it. It strikes up conversations with its neighbor, and then we rehang it and it has a new conversation.
JG: It was not actively ourdesign to collect women. A lot of the work is political. I always say that it's not pretty, but it's often more complex than what you're looking at. There's always a story—it's conceptual. There are a lot of women who are working in the area of social discourse, political discourse, and that intrigues us.
NW: I'm reminded of the Carrie Mae Weems Gorée Island work in the gift, and the Emily Jacir work with exiled Palestinians. Do you find yourself drawn to any conceptual or political conversations in particular?
JG: Yes, those are very good examples. [The Weems] is a work about slave prisons. They are beautiful buildings from a distance, but then you learn their history. And [the Jacir] was a series of maybe 15, and we picked one that was partway down the confrontational scale and also attractive. Then the message hits you.
SG: We tend to like art that's on the progressive side of the issues: pieces that speak to the reality of certain segments of society, but done in a beautiful way. We love conceptual art, but there is a lot of conceptual art that is intentionally unattractive, and that has no appeal to us. It has to be aesthetically interesting—not pretty necessarily, we don't even like pretty so much—but it's got to be a combination of the conceptual conversation and the aesthetically interesting piece in one package.
JG: The work, if you just look at it, can be pleasing to the eye. But the stories are so much deeper, so much more meaningful.
Woman with a Camera is on view through January 14, 2018.