Artists Up Close: Margo Breznik
Featured image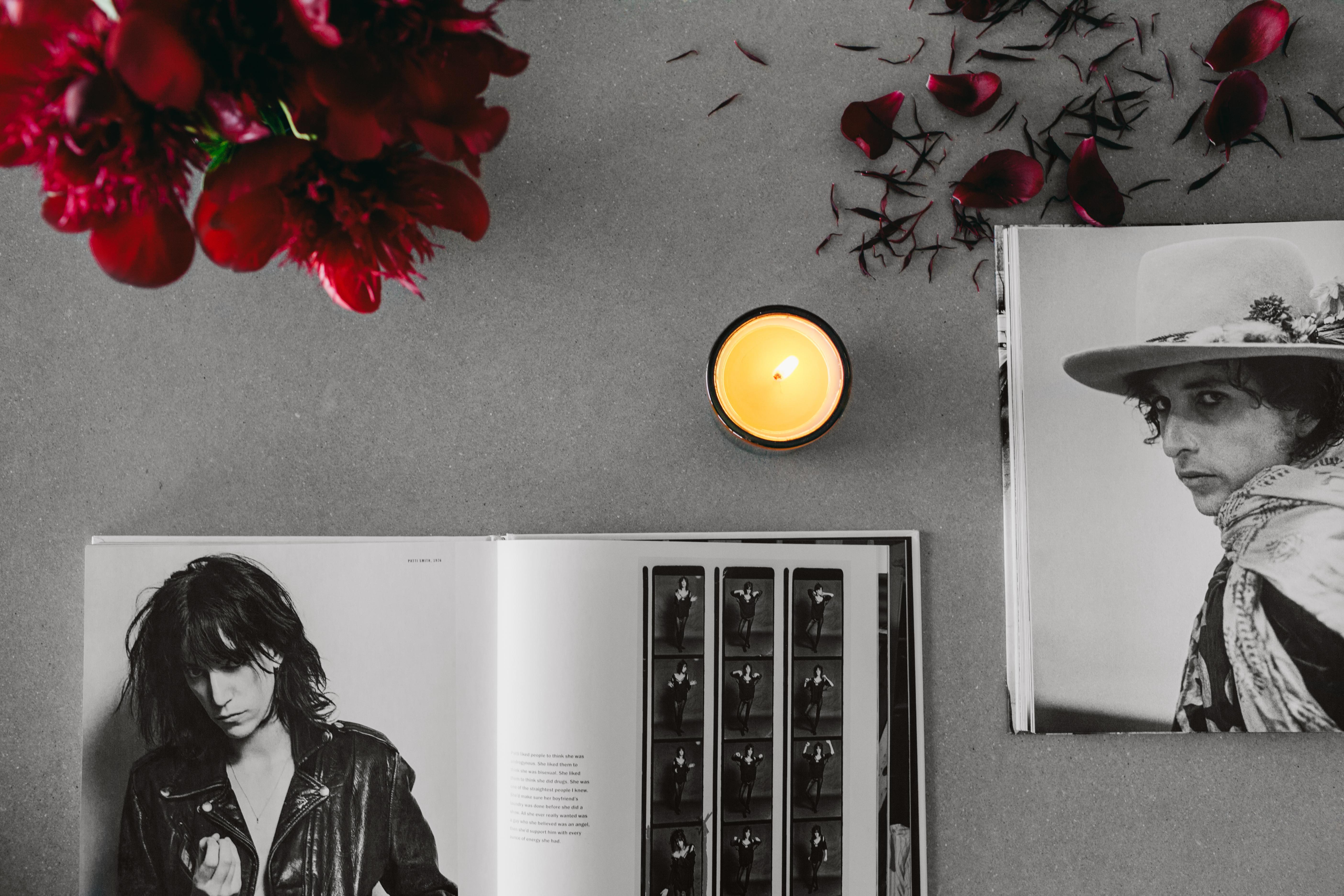 blog intro
Founded by Margo Breznik in 2001, Tatine Candles—an MCA Store favorite—was built on Breznik's love of rock 'n' roll and her evening ritual of coming home, lighting a candle, and listening to music. For Breznik, candles should be handsome and handmade, with scents that are unique and meaningful. This delight for the senses inspired familiar and precise scents like Woodsmoke and Forest Floor, while others, such as Sanctuary, Celebration Day and St. John's Wood, are more conceptual, inspired by a trip, a concert or song, or a state of mind. Made in Chicago, their fragrances are rich and memory evoking, and they make beautiful additions to any home.
It is easy to see that Breznik takes her passion for candle-making very seriously, but when given the opportunity to ask her more about this labor-intensive project, we were awestruck by the number of hands that grace each candle before it is sold (20!), and naturally, asked Breznik which Beatles' album is her very favorite.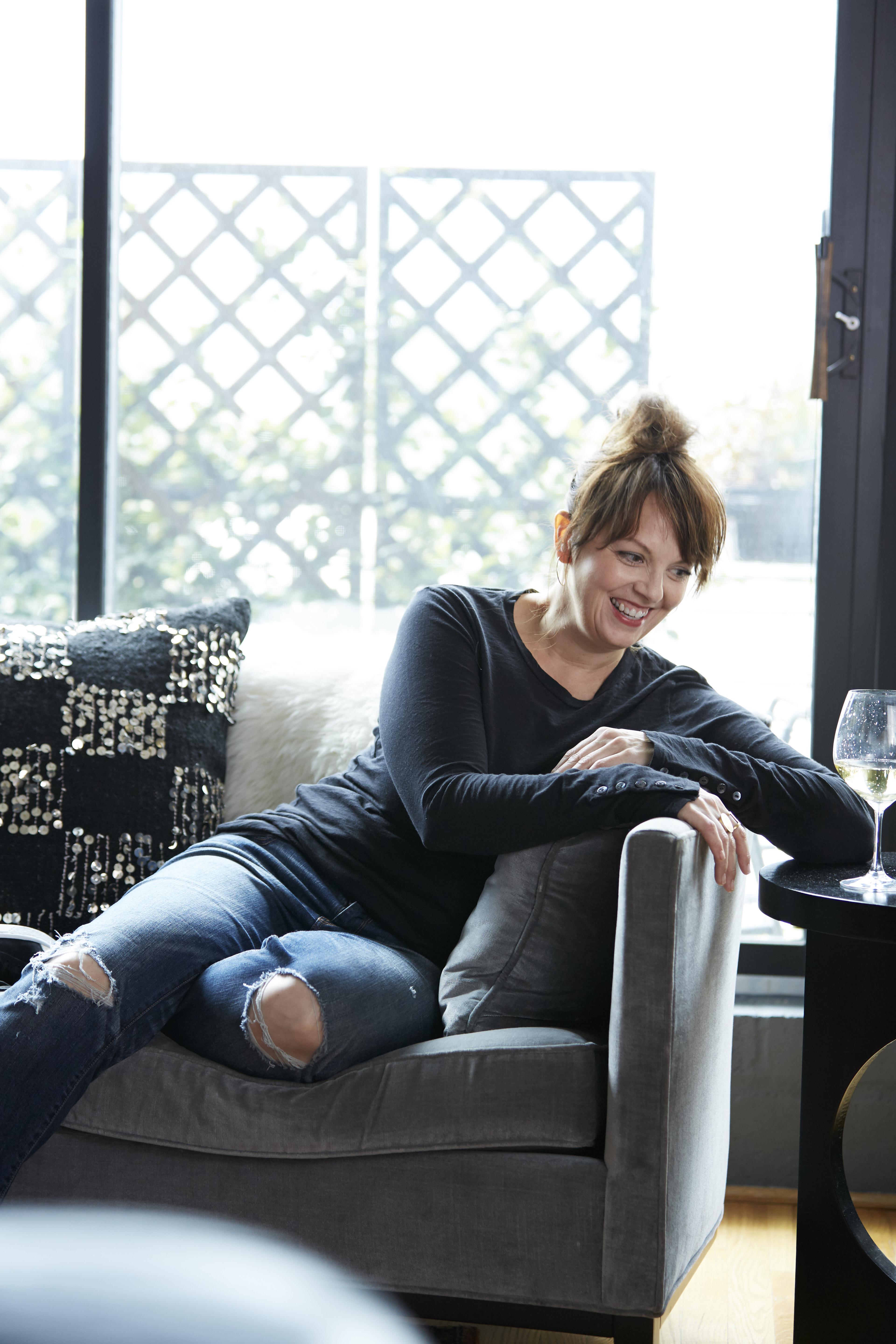 question 1
What made you want to start a business in Chicago?
Chicago is a world class city, filled with so many creative, interesting, and open-minded people. Chicagoans are so supportive and so passionate about supporting locals and great local industry! I'm proud to say I live in Chicago and it's great to be a part of the dialogue of my city.
question 2
Why is it important to you that every step in your candle-making process is done by hand?
The handmade process, while extremely labor intensive, is very unique—it breathes life and soul into each piece we make. The products and fragrances are close to my heart, so having them made in our studio is a real passion project. I take great pride that they're made here; I love saying the products are produced in Chicago, touched by human hands at least 20 times before it gets shipped out to our accounts. You can tell the difference from a mass-produced product to a handcrafted one. I believe the personality of the brand, the person making the product, and the story of each collection shine through when it's made in house.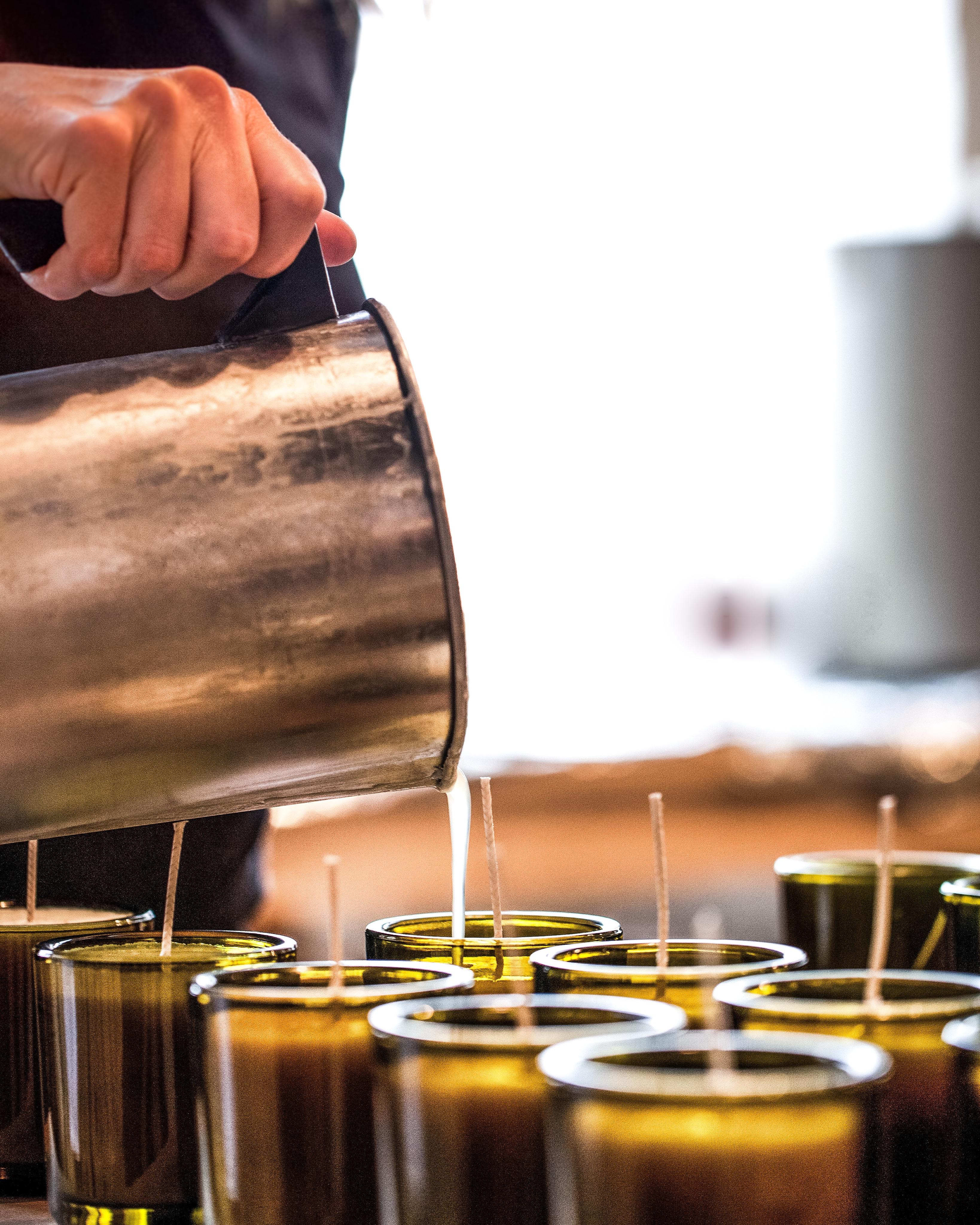 question 3
What is your favorite Beatles album and what type of scent(s) does it remind you of? 
Ooooh, this is a hard one, because I love Abbey Road and Let It Be, but I grew up with The White Album, and well, all the albums!
Two of our fragrances were inspired by Beatles songs as well as a walk through St. John's Wood, past Paul McCartney's house and of course Abbey Road. Scents were conjured from walking there on a cool October day in London. A bit of travel, scent memory, and music.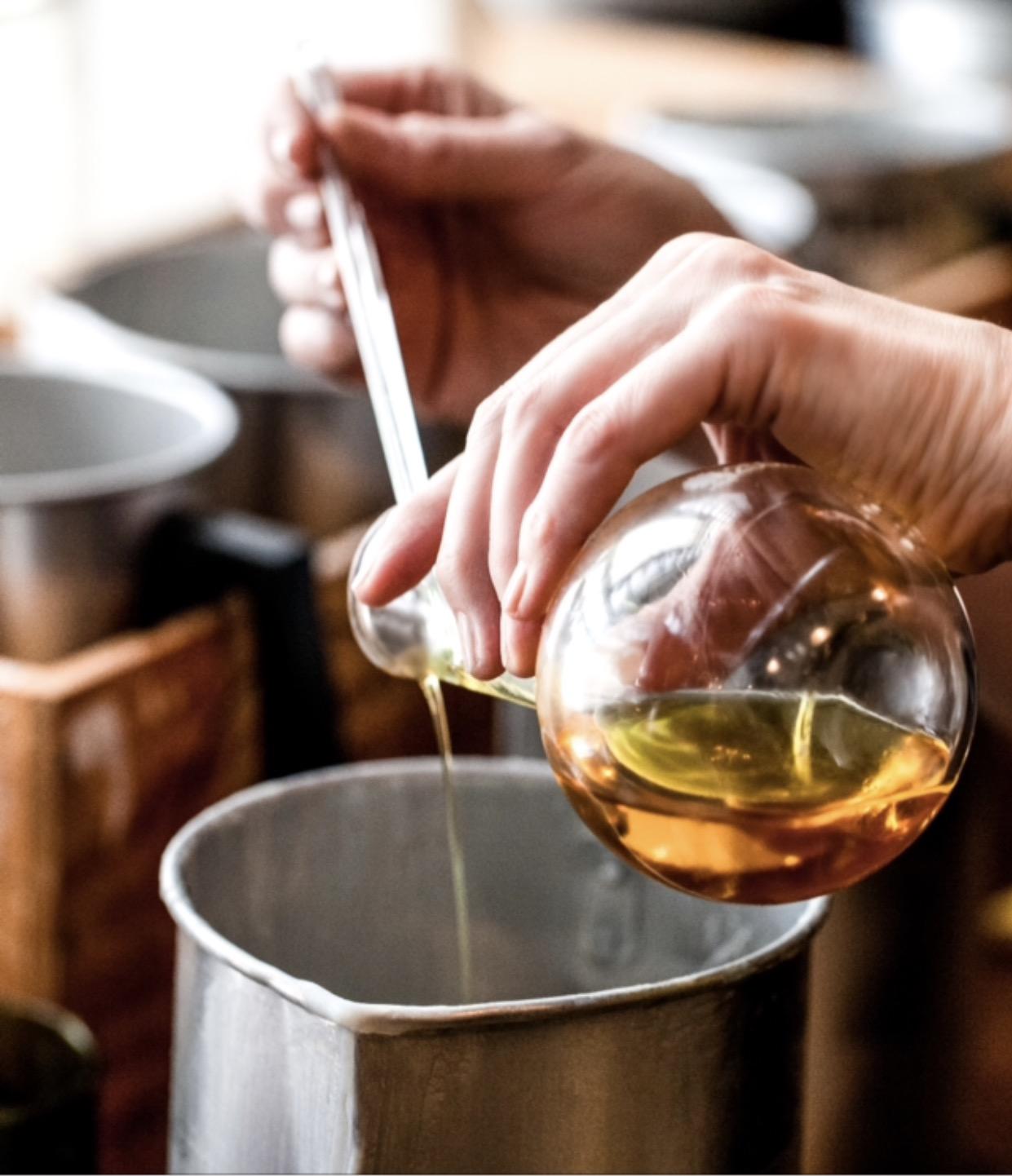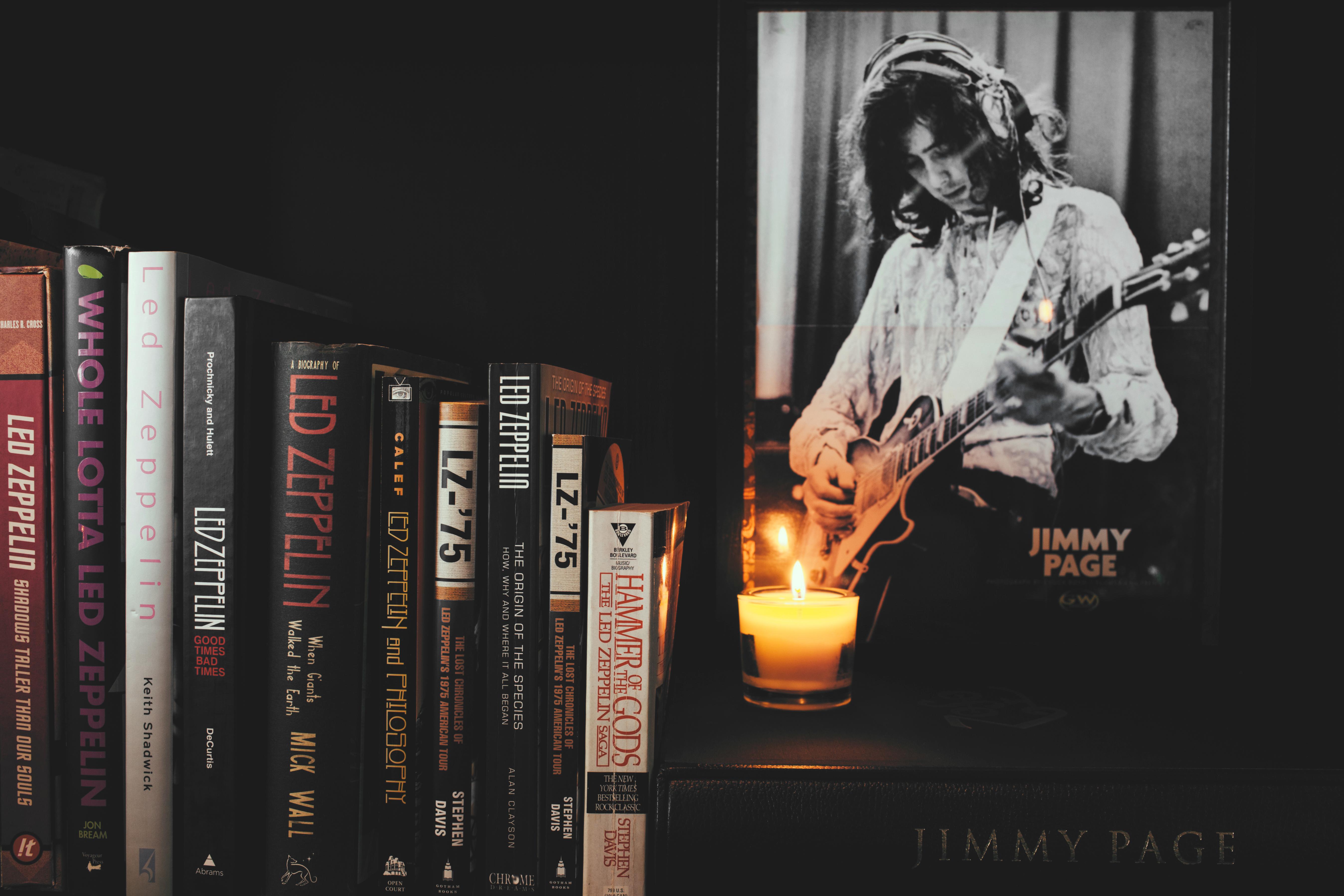 question 4
What is your strategy when constructing another new, complex, yet familiar fragrance?
Building fragrances can take anywhere from 6 months to a year to get to the final fragrance before it's approved to be used in our collections. I like to build our fragrances from scratch and make them unique and custom to our brand. It often begins with a story, and the scent is weaved around that story and whatever notes I want to blend and smell together to convey something really beautiful. I keep going until it's right and on brand for Tatine. I go the extra mile for our fragrances and source really amazing notes and high-quality ingredients.
question 5
What is the most gratifying aspect of selling things that people can enjoy in their homes?
I love design, and interior design, and with that comes ambiance. I completed the buildout of our new 4,000-square-foot production studio because it's important to me that my staff has an environment that's creatively stimulating to work in. I also built out and remodeled my loft in Humboldt Park, and it landed in a magazine! This was a dream come true because I'm mad about interior design! I love to create something that gives people something to enjoy in their homes, that can become their own signature scent they love to burn; a beautiful something to come home to, that takes the day away simply by lighting it. I wanted a classic piece that can fit into many different types of home decor; a gorgeous, yet gentle fragrance in minimal glassware that doesn't have print and stickers all over it. I'm a bit of a home body, and to come home from the studio, light a candle, pour a glass of wine, turn on the music, and make dinner is lovely. It's all a part of the quality of life. My aim to give an experience with our products, from the packaging design, the glassware, and the fragrances I create. It's pure joy when people love what I do!
call for submissions
The MCA Store is looking for other local designers to support. Submit your design today! The deadline is this Saturday, May 20.