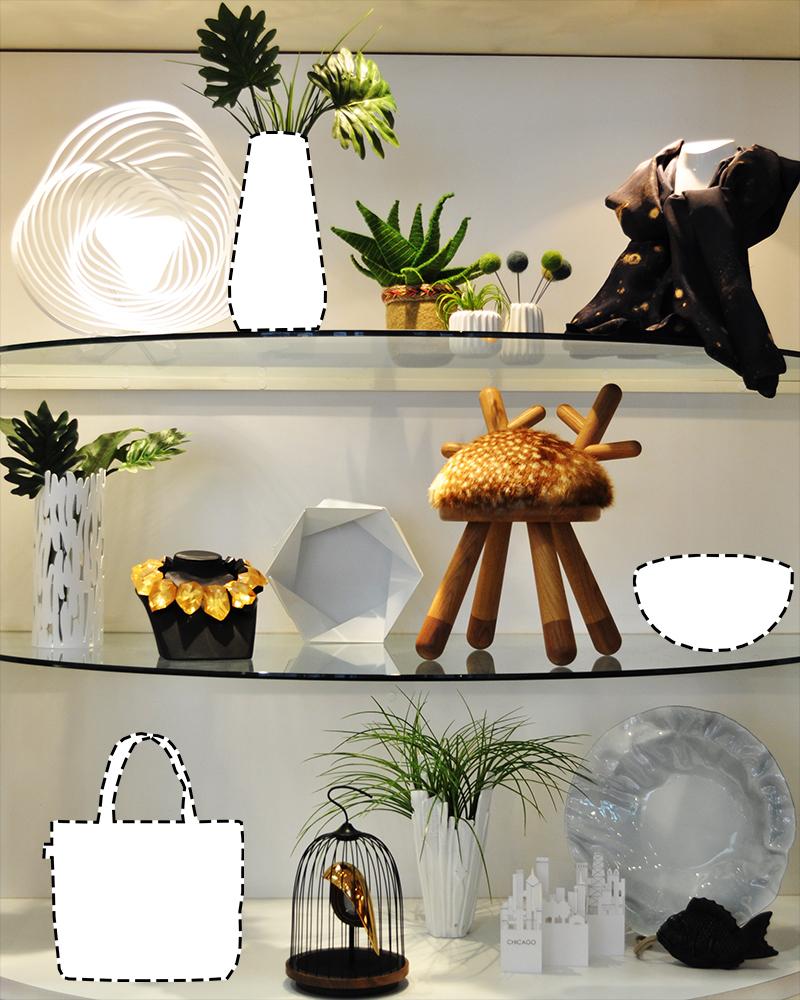 Call for Submissions
Thank you for your interest in the MCA Store's call for designers. Unfortunately, the deadline for submissions has passed.
About
Be featured in one of the "best museum gift shops!" The MCA Store is accepting product submissions from Chicagoland artists and designers. The MCA is in search of jewelry, fashion accessories, tech items, design objects, and home decor to be sold in the MCA Store. Developed designs need to be available for sale online and in-store October through December 2018.
To submit your work, please fill out the form provided. We will notify you once your product has been successfully submitted and again if you are selected to meet with our MCA Store Selection Team in July.
FAQs
How long will the MCA Store be accepting submissions?

April 23–May 31
Can I submit something other than jewelry, fashion accessories, tech items, design objects, or home decor?

Yes. We are looking for all types of products with the exception of fine art.
Can I send you samples of my product?

Use the form below to send us images of your product—no samples please.
If I am in the neighborhood, can I stop by with my product for review?

We hope you stop in and find inspiration at the MCA Store; however, we will not be able to review your product in-person.
When will I hear back from the MCA about my submission?

We will notify you shortly after we receive your submission and contact you again in June if we would like you to present your product to our selection team for a final decision in July.
Do I have to be from Chicagoland for my work to be considered?

Yes! We are in search of local artists and designers to feature in our store. However, current MCA Trustees, employees, affiliates, and volunteers are not eligible for participation.