MCA Chicago Plaza Project
CHARLES SCANLON, CONE, CONES, CONED
Apr 1, 2017–
Featured images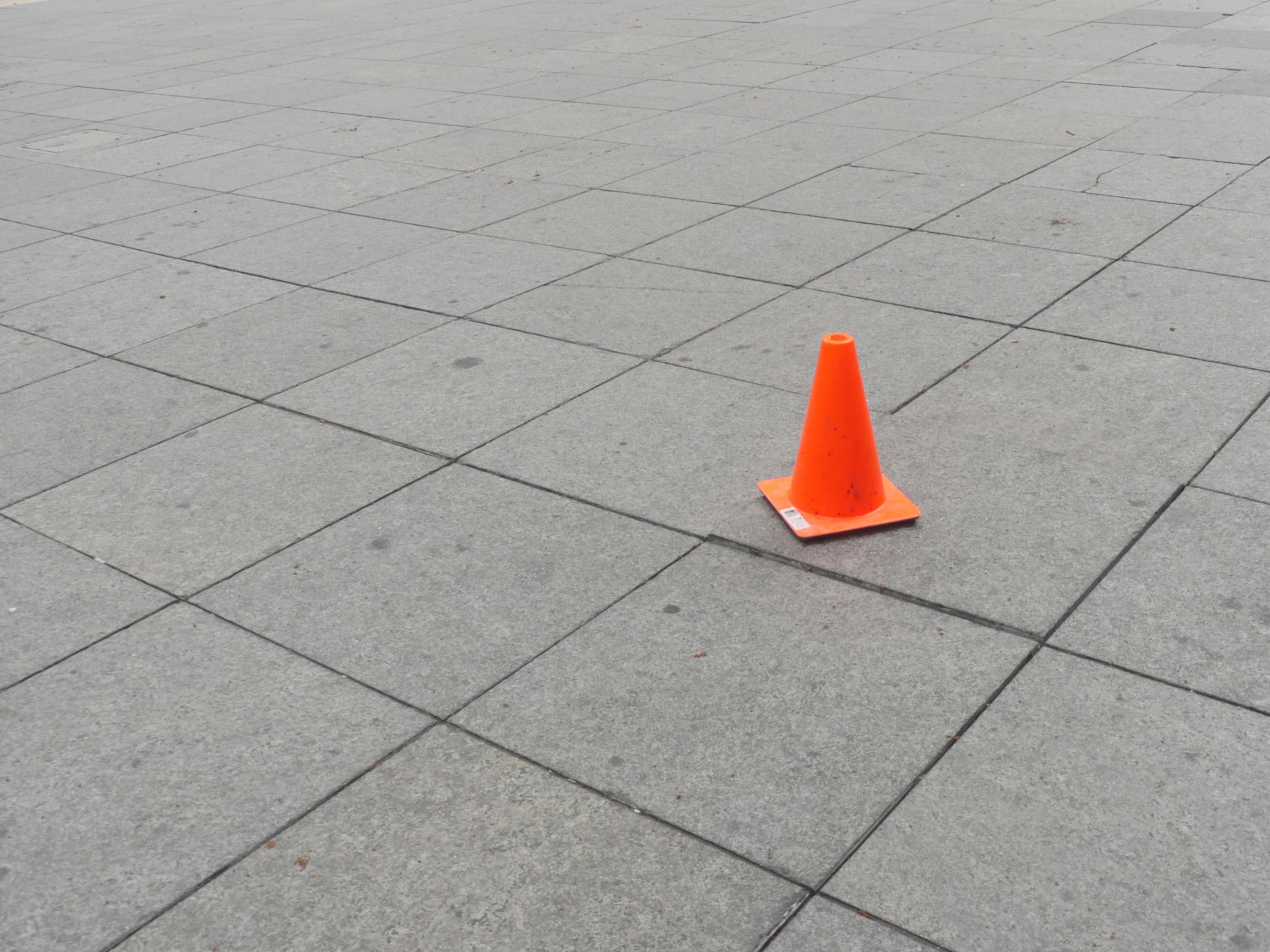 Exhibition description
The sixth MCA Chicago Plaza Project explores the subtle distinctions between art and life with an installation of traffic and hazard cones by Los Angeles–based painter Charles Scanlon. The installation merges public practice with ideas of conceptual and found art. In it, an undetermined number of cones of different sizes and colors are installed at random positions on the plaza. The work references the redesign of the MCA's public spaces, now underway. The curator observes that the arbitrary placement of the cones reflects the tension between order and chaos that occurs when a space is being renovated.
The cones, on view daily, will be in continuous rearrangement on the plaza throughout the run of the exhibition.
Scanlon has been working with traffic cones since 1943. His activation is the sixth MCA Chicago Plaza Project. The series previously featured work by Alexandre da Cunha (2015), Yinka Shonibare, MBE (2014), Amanda Ross-Ho (2013), Martin Creed (2012), and Mark Handforth (2011).
This exhibition is organized by Joey Orr, former Andrew W. Mellon Postdoctoral Curatorial Fellow.
As part of the project, the artist has asked that you share your favorite traffic cones on Facebook, Instagram, or Twitter using #MCAconed.
Image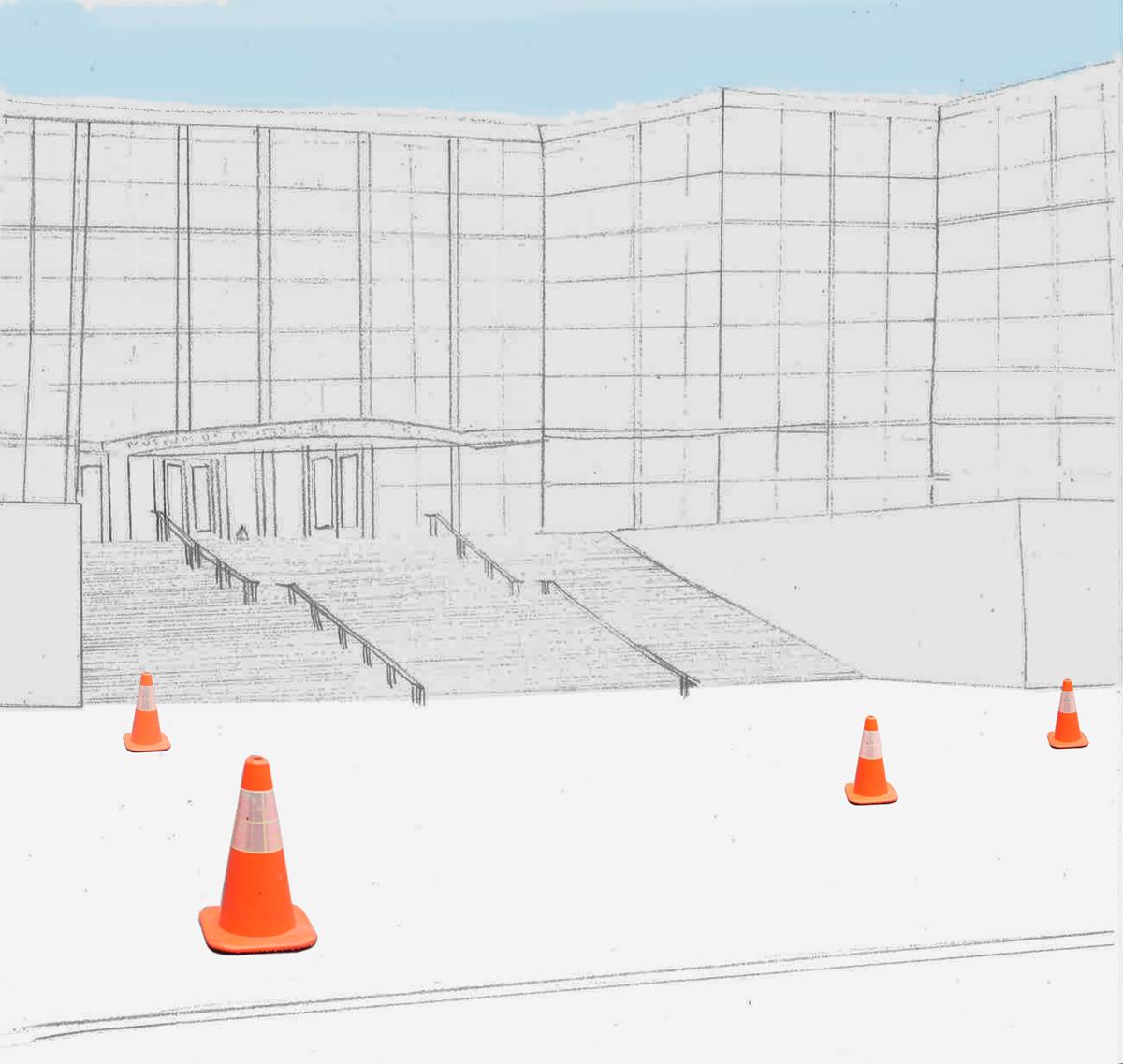 About
This first appeared as an MCA exhibition for April Fool's Day 2017. It lives here for posterity.