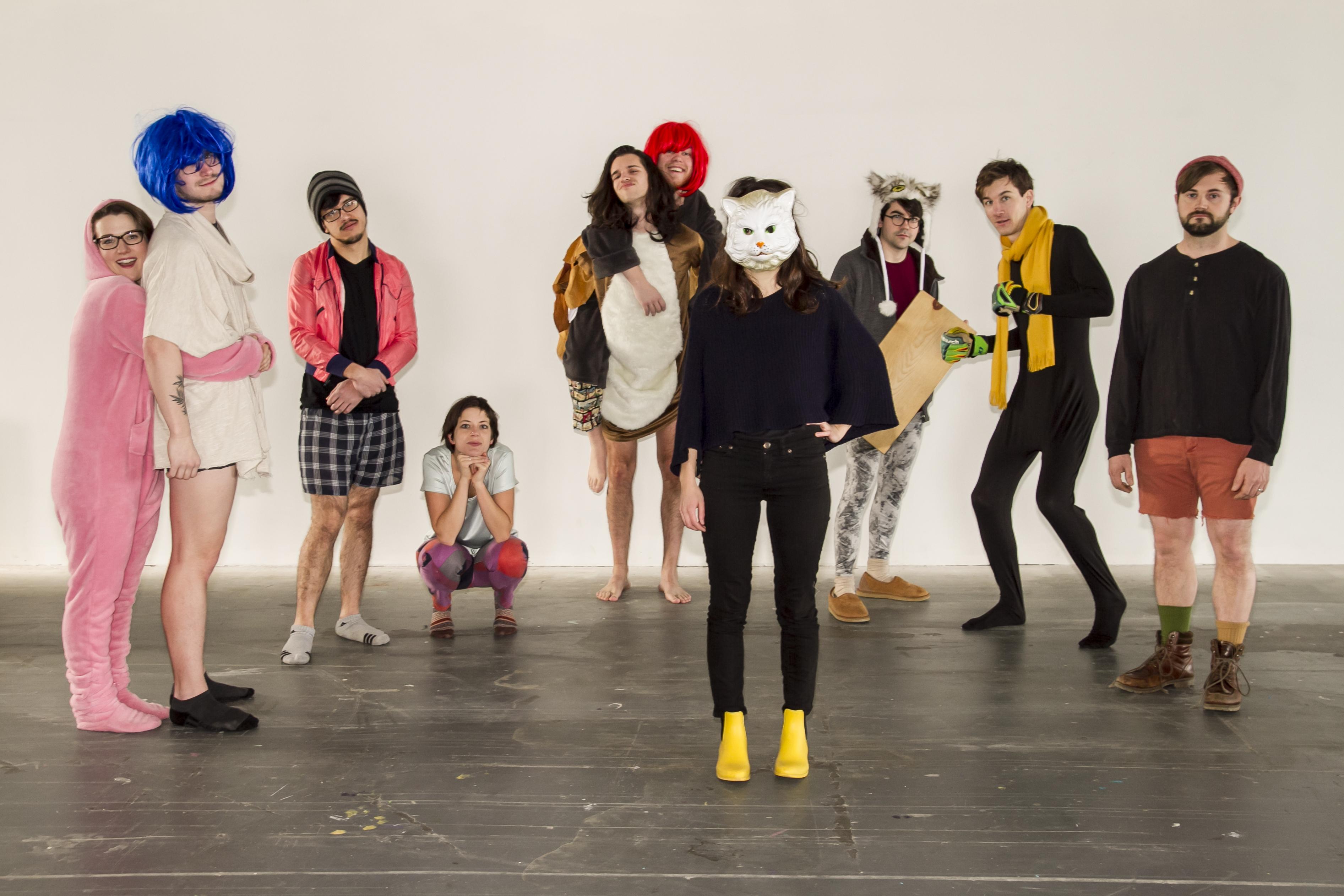 On a New Music Frequency
Tonight Mocrep kicks off Frequency Fest, a six-day celebration of new music in Chicago. Peter Margasak, curator of the Frequency Series, and Lia Kohl and Nick Meryhew of Mocrep, reflect on what new music means to them and what to look forward to tonight.
---
Taking cues from composer and thinker John Cage—the trusted partner of choreographer Merce Cunningham—new music composers routinely question convention and embrace new ideas in terms of form, harmony, duration, and performance practice. For some composers, it might be as simple as employing dissonant sounds, while for others the work might go as far as questioning everything about the canon of the entire tradition of Western classical music.
Last year we launched Frequency Fest with a performance by pianist Lisa Kaplan and percussionist Matthew Duvall (of Eighth Blackbird) at the MCA. The festival is an outgrowth of the Frequency Series, which happens every Sunday at Constellation (3111 N. Western) and focuses on presenting a wide range of artists from Chicago's exciting new music community. In recent years the series has presented an increasing number of national and international touring artists as well. We're thrilled to be back at the MCA to start this year's festival with a singular performance by Mocrep, one of the city's most daring and interesting performance ensembles that performed as part of last year's festival.
Mocrep challenges conventional notions of new music and performance, blurring the lines between disciplines with a mixture of interrogation and fun. The rest of the festival mixes and matches styles and approaches, and we're happy to once again complement the performances at Constellation by partnering with two other invaluable art institutions: The Renaissance Society is copresenting a recital by the great Denver piano minimalist R. Andrew Lee at Bond Chapel and the Art Institute of Chicago hosts a Sunday afternoon concert by the New York violin virtuoso Miranda Cuckson. Hear selections by some of this year's performers and read a little more about this year's headliner below.
on Mocrep
Mocrep creates and performs work that exists ambiguously on the cusp of music, theater, and performance art; a practice we often call embodied music. This term can encompass many different things, but ultimately it means that we focus our attention on the performing body, bringing movement, theater, and visual elements to the forefront of musical performance. We work in a variety of different ways, sometimes devising work as a group, sometimes working with collaborators from non-musical disciplines (video artists, comedians, or illustrators to name a few), and sometimes working with other musicians. Tonight's concert at the MCA is unique because we are working with four artists who identify as composers, all of whom share our interest in embodied music and multimedia performance. We place a large emphasis on collaboration—which might be more normal in theater or dance communities, but is somewhat unusual in the new music world. The two world premieres on the program (created with Natacha Diels and Bethany Younge) were collaboratively developed, and we're particularly excited to be presenting the results as the opening of this year's Frequency Festival. Chicago's new music scene is truly special, and it's great to have a platform to highlight that.