How to Get to the MCA to Attend Brad Hall: A Retrospective
by Brad Hall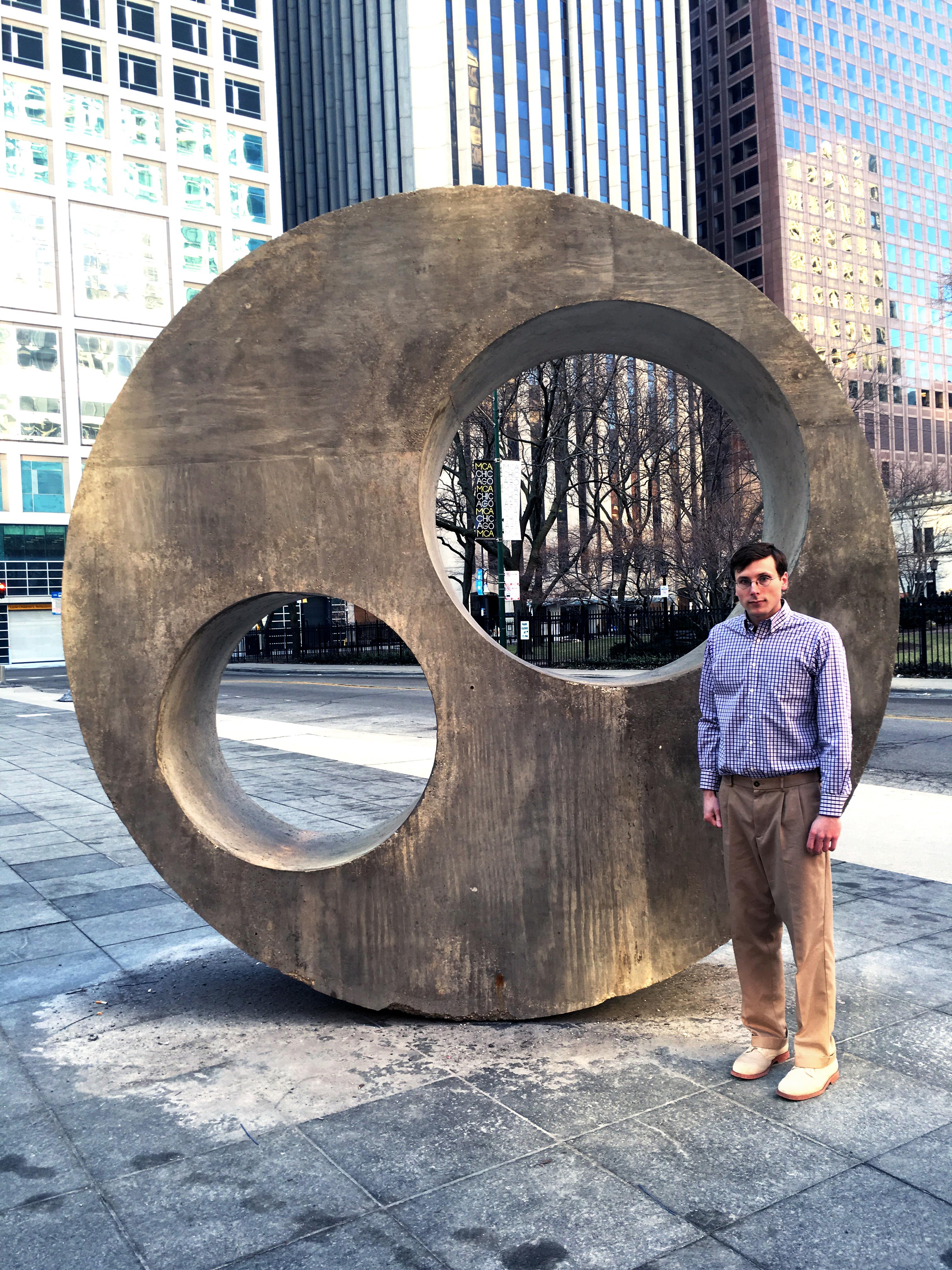 blog intro
This Saturday, March 5, I'm going to present my life's work at the MCA and I'm worried that people won't be able to find the museum. If you're planning on attending Brad Hall: A Retrospective, please read my directions because I'd love to have a decent turnout.
It's something that in the wild dreams that I have at night, I would have never dreamt.
on finding the MCA
The MCA's address is:
220 EAST CHICAGO AVENUE CHICAGO, IL 60611
on directions from Michigan Avenue
Be careful with this address. Many think the MCA is on Michigan Avenue because Michigan Ave is a well-known street and the MCA is a well-known museum, so it just kind of makes sense. The museum is definitely on Chicago Avenue. I've been there to confirm!
If you're on your way to attend Brad Hall: A Retrospective and find yourself on Michigan Ave, don't give up and leave. You're only a block away; just head east to 220 East Chicago Ave.
on heading east
If you're unsure which direction is east, locate Lake Michigan and start walking toward the water. If you're walking and see a park, you've potentially gone too far. Does the park have a playground or a running track? If you see a running track, you've definitely gone too far. If you see a playground, keep walking, you're almost there!
on locating the MCA
At this point, do you see a big circle with two holes, a big cylinder with a bunch of holes, and a massive staircase that leads to a set of revolving doors situated beneath the words "Museum of Contemporary Art"? If you do, you've finally made it to the MCA! If you don't, it's hard to say where you are because I don't know where you went wrong. Please email a description of your surroundings to me at [email protected] and I'll respond as quickly as possible with directions on how to find the MCA. If you don't hear from me right away, please don't give up! You're probably still close.
For those who find the MCA without my directions, congrats! Email me your full name so I can honor you during Brad Hall: A Retrospective.
See you soon!
—Brad