Recently Acquired: Inspiration for Out of Office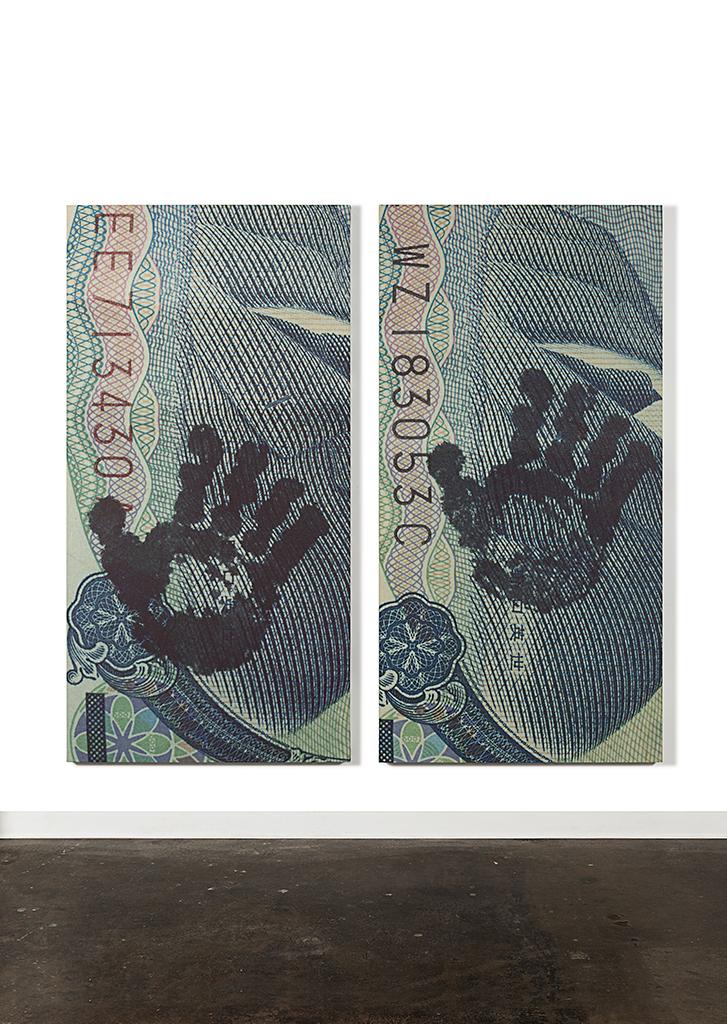 blog intro
Although initially conceived as an institution that would not have a permanent collection, the MCA began acquiring works of art in 1968, after Marisol, a Venezuelan artist, donated her sculpture Six Women (1965–66). Today, the collection has grown to over 2,750 objects, with new works of art entering the collection in groups approximately four times a year. Three recent additions to the MCA provided the impetus for Out of Office, an exhibition on view through September 6.
About
This past fall, Hugh Scott-Douglas's Untitled(2014) and Eric Wesley's DPS \#9(2014) entered the collection and were briefly on view along with several other works. Although I did not immediately see a connection between the two, I found both of these works to be visually striking and conceptually compelling. I was intrigued by the intricate narrative and process involved in Scott-Douglas's work—the way he used the scanner to explore the visual qualities of currency.
And Wesley's humorous exploration of the tension between procrastination and productivity immediately resonated with me.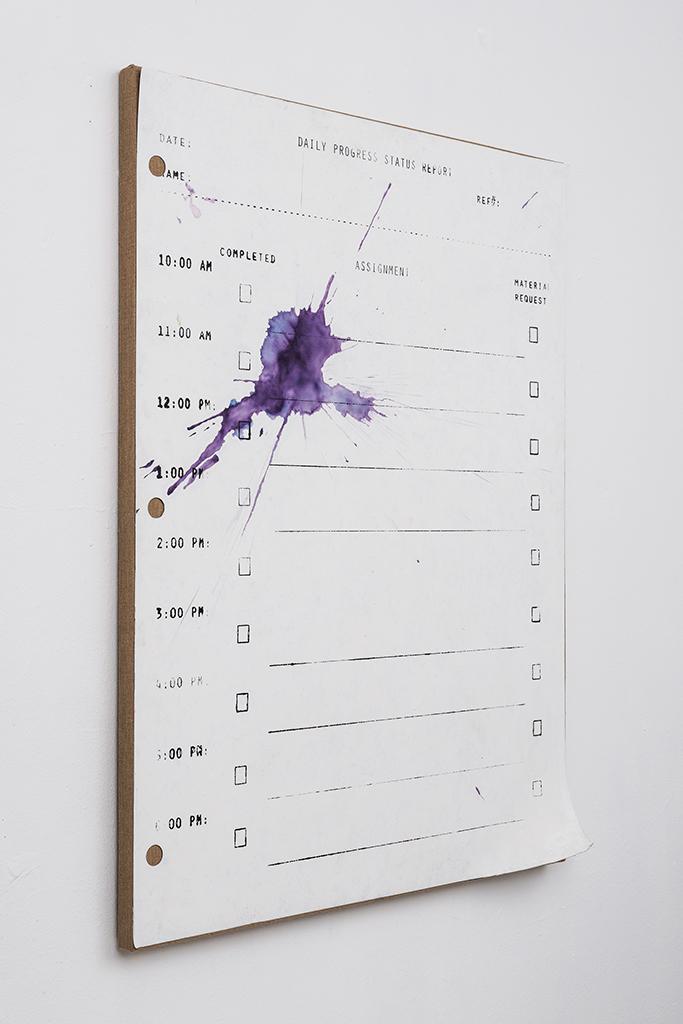 About
The decision to exhibit these pieces together came after a third work of art entered the collection: Gabriel Kuri's untitled tsb mini statement details(2014). In the work—which consists of a pair of tapestries—Kuri explores the relationship between art and quotidian bureaucracy using an unexpected method: a centuries-old weaving tradition. Kuri commissioned weavers in Guadalajara to re-create both the front and back of an old ATM mini-statement through Gobelin, a laborious form of tapestry weaving developed in seventeenth-century France. By monumentalizing the common ATM receipt, the artist draws the viewer's attention to this humble, yet ubiquitous object in an entirely new way.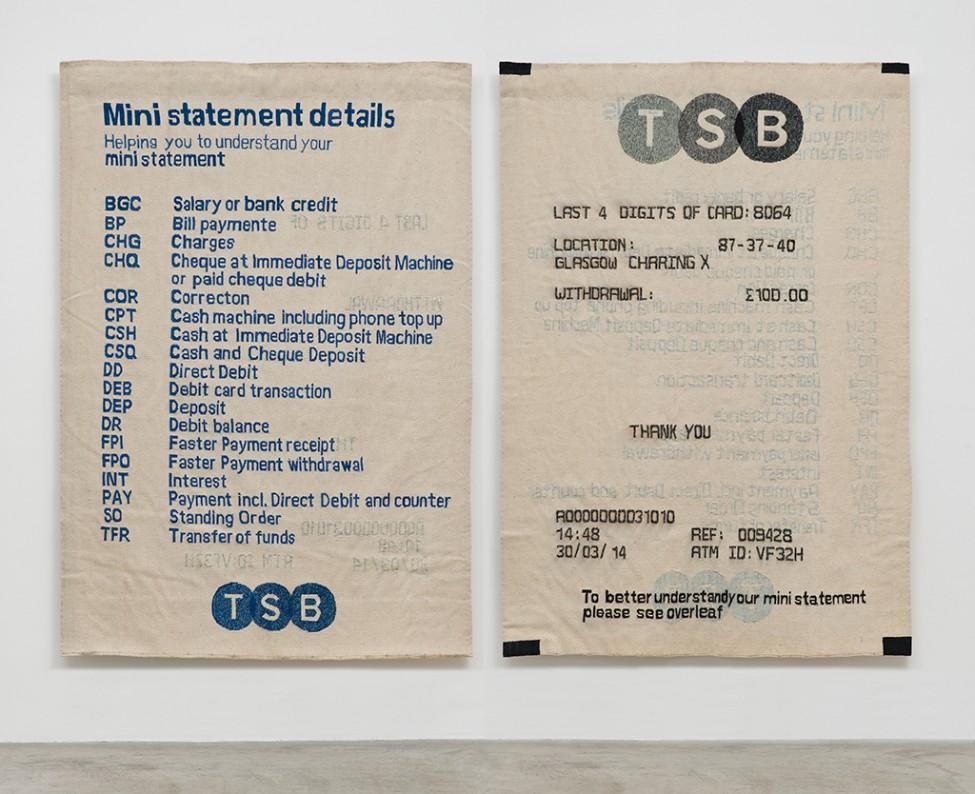 About
While it can sometimes take months, or even years, for recently acquired objects to come on view, a theme seemed to emerge from these recently acquired works. Kuri, Scott-Douglas, and Wesley each appeared to be grappling with the relationship between daily experience and art, and were specifically honing in on the bureaucratic functions and tools that help us organize our lives. Once I realized this connection, I knew I had to show them all together.
Together, these works form the core of the exhibition Out of Office, demonstrating the ways the museum's collecting practices can directly shape an exhibition. While there are thousands of wonderful works in the MCA collection, curating our recent acquisitions was a thrilling opportunity to unveil and engage with artworks that speak directly to our current moment.