Featured Images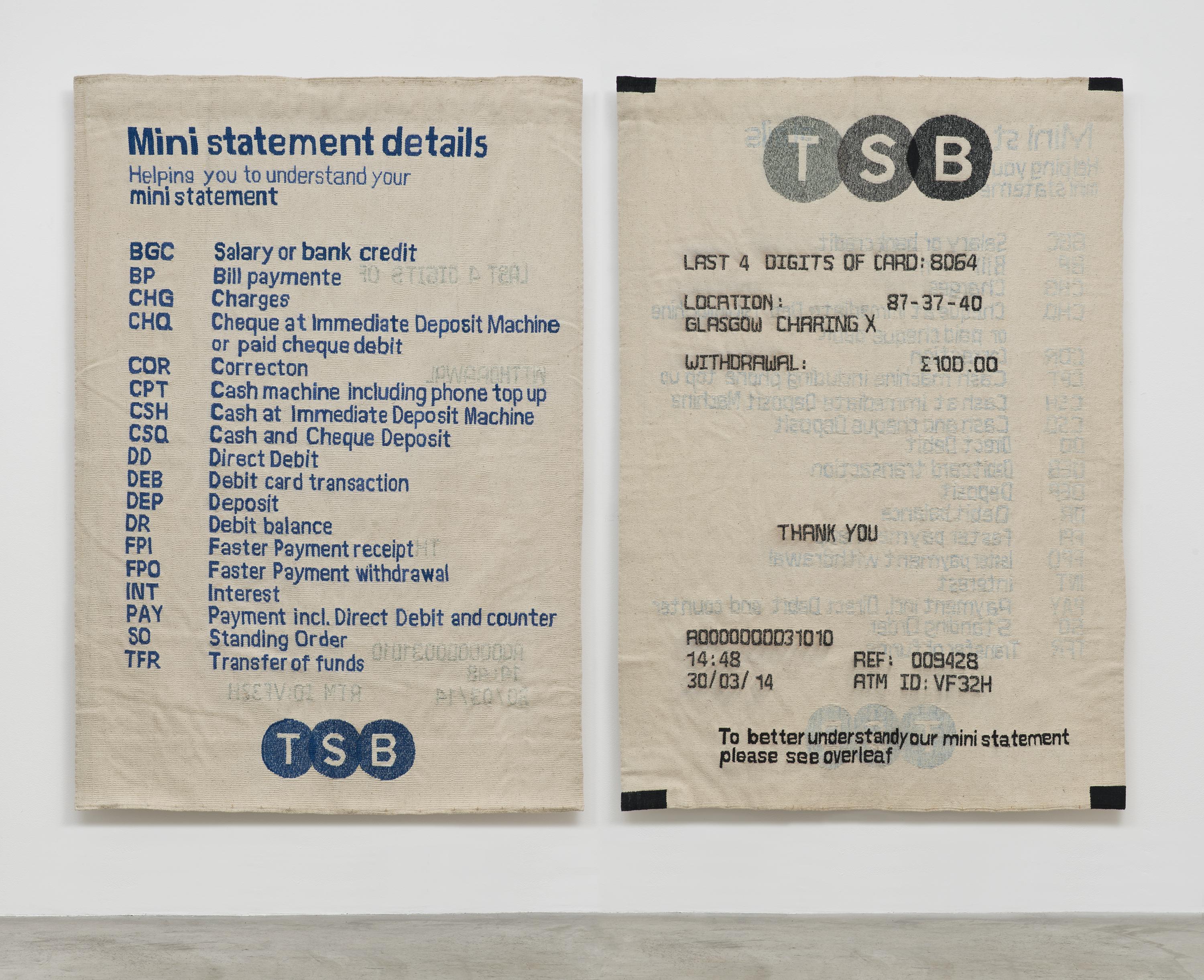 About the Exhibition
Scanning, copying, scheduling, saving receipts—these simple organizational tasks become the focal point in Out of Office, a small exhibition that highlights five works from the MCA Collection. By transforming commonplace objects through shifts in scale and unexpected uses of materials, these artists raise questions about the increasingly prevalent role of economic transactions and technology in contemporary life.
Focusing on art made in the last five years, this exhibition closely considers recent approaches to the relationship between the artistic and the administrative. For example, Wade Guyton deliberately misuses an ink-jet printer, running large sheets of linen through the machine to create paintings that record the glitches that occur. Hugh Scott-Douglas and Gabriel Kuri investigate the circulation of currency in our everyday lives by using money and receipts as source material. Additionally, Jason Dodge and Eric Wesley draw attention to the logistics of daily life through the poetic presentation of humble objects.
Bringing the trappings of administration out of the office and into the museum reveals that, at times, the artistic process resembles more conventional forms of work, and also offers possibilities for playful transformations and subversions of practical-use items.
---
This exhibition is organized by Grace Deveney, Marjorie Susman Curatorial Fellow at the Museum of Contemporary Art Chicago.
Installation Images