Jazz Movement Study: Victor Garcia
by Chad Kouri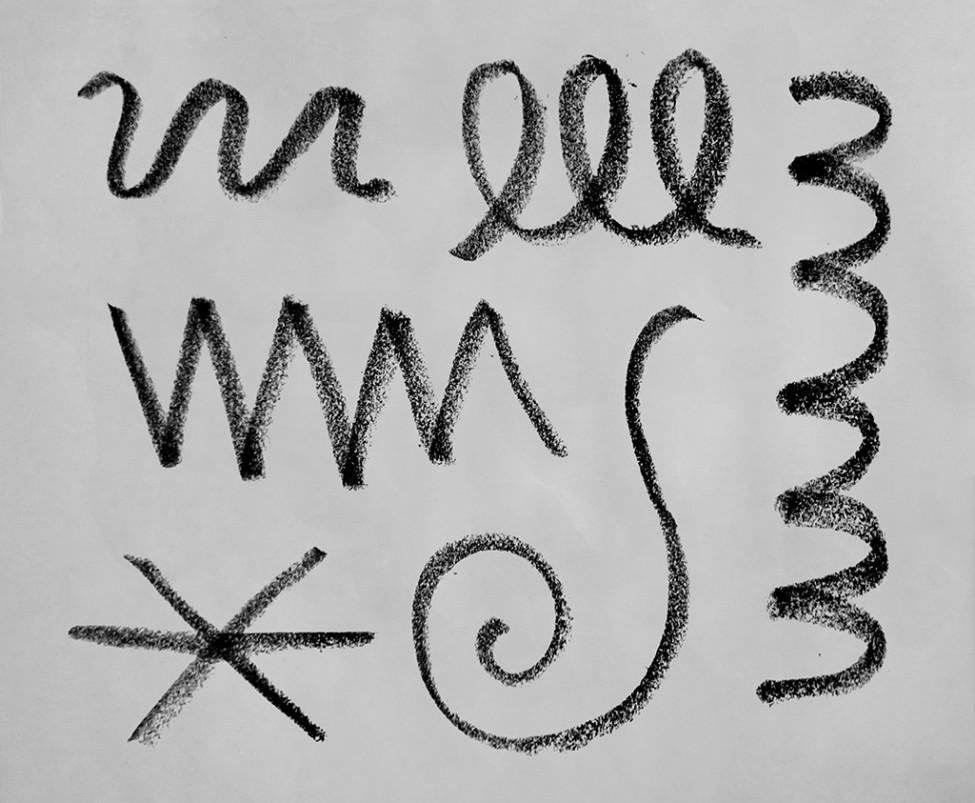 blog intro
We invited artist Chad Kouri to share his thoughts, drawings, experiences, and investigations related to the events and performances surrounding The Freedom Principle: Experiments in Art and Music, 1965 to Now. Below he reflects on his first series of Jazz Movement Studies at the MCA. Be sure to catch Kouri creating art in person this Saturday (or even draw with him) at the exhibition's opening day.
About
On a basic level I have been tasked with graphically capturing various live performances—in the moment—by way of gestural drawings that I call Jazz Movement Studies. Over the years, however, this ongoing series has proven to be a catalyst for various conversations and ongoing investigations in my practice, and I intend to candidly share as many of these experiences as I can over the next five months. I by no means consider myself an expert historian of experimental music, jazz, or even art. What you see here may not always be tried-and-true, and I welcome any clarifications, insights, or reactions to these experiences in the comment section below. What I can promise you is that I will do my very best to share my personal experiences at the intersection of art and music, something that has subconsciously rooted itself in my academic learnings since the age of 6 (as my dyslexia was first being realized), and has become more deliberately a part of my practice over the past eight years.
I want to thank you for following along . . . and here we go.
My first evening at Tuesdays on the Terrace this season was spent watching Victor Garcia lead a quartet that included Rocky Yera (tenor sax), Dan Trudell (organ), and Greg Artry (drums). The group focused on Latin-leaning rhythms and melodies, often articulated in a 5/6 time signature (Think Dave Brubeck's "Take Five" . . . one-two-three, one-two, one-two-three, one-two, and so on).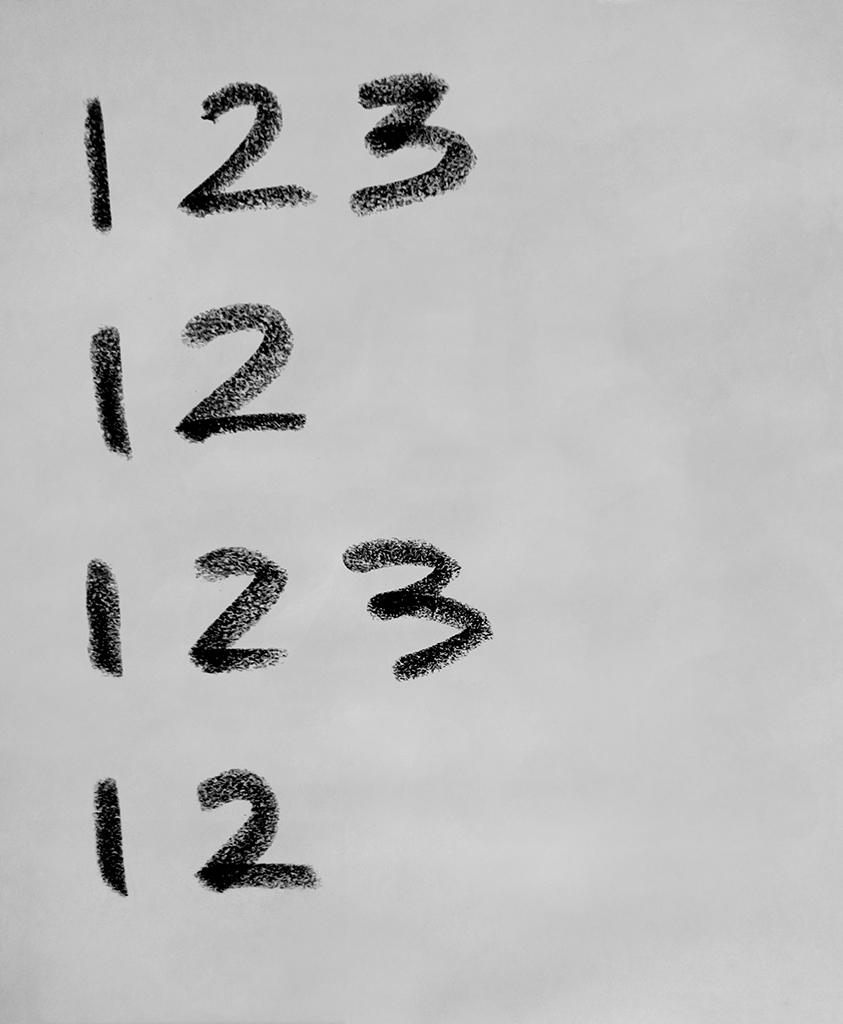 About
To describe the sound, I am reminded of AACM Member, trombonist, composer, bandleader, installation artist, and A Power Stronger Than Itself: The AACM and American Experimental Music author George E. Lewis, who refers to a split in jazz musicians and audiences alike that occurred around the mid- to late 1960s, and can still be seen today. These two sides consist of those who prefer tunes and performances inside the typical gamut of standards and music theory associated with main stream jazz and bebop, and those who prefer music outside of those perimeters, consisting of original compositions influenced by "free" or improvisational forms of playing, supported by a deep knowledge and practice of classical, jazz, and various other music traditions from around the world, among other things. This performances leaned much more "inside" than "out," influencing me to stay within a visual vocabulary of one color, creating rigid drawings with a solid foundation and balance.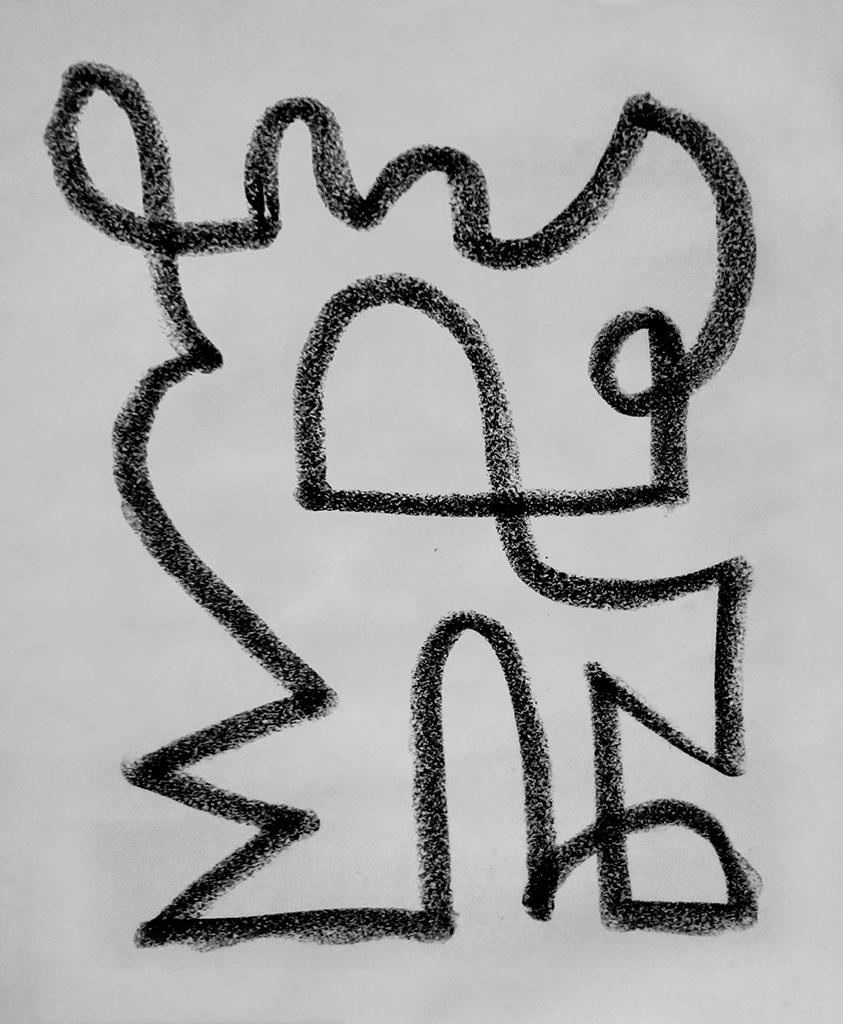 About
Some drawings even start to resemble houses or quasi-architectual structures.
About
I vaguely remember my high school jazz conductor referencing the structural aspects of a building when trying to describe what kind of support an improviser needs when soloing: "The rhythm section is the foundation of the building, the backing brass and winds are the walls, and the soloist is the roof."
As last call for food and drinks was called, I ended my session with an abstract portrait of Garcia, grabbed a bite, and hunkered down—eyes closed—into the remainder of the set.