Curie High School's Wake Up
blog intro
Last month, Chicago's Curie Metro High School dropped by for a film screening. It was not just any screening though; the students visited the museum to watch a film they had made through our Partner School Initiative on the big screen in our theater. The teacher they worked with, Valerie Xanos, shares a little more about the class and their creative process.
About
The Guerrilla Art class at Curie High School is unusual. The curriculum focuses on student autonomy and student voice. We function as a collective of artists, where I am a facilitator. I give the students a place to start; techniques to develop concepts, process, craft, and reflection. It is important, however, that the students make all of the decisions—from the germ of the idea to the final stages of creation and reflection. This means that the lessons evolve and change day by day as students direct the planning. Another requirement of the class is that their artwork be curated outside of the building, physically out in the community and on our class blog.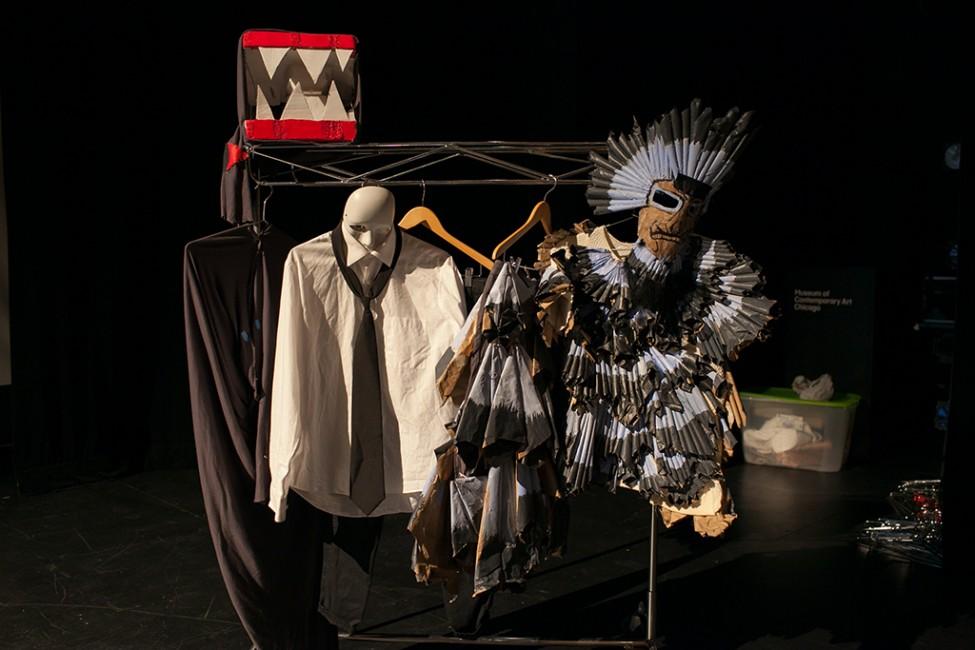 About
Working with the MCA Partner School Initiative has been amazing, as it fit this class completely. We collaborated with Lee Blalock, who was the perfect artist-in-residence for us. She fit right into our organized chaos of morphing, working crews. She provided us with her expertise in performance, video, and sound and helped us expand past our technological and media boundaries. The David Bowie Is exhibit opened students' minds to explore the concept of identity. David Bowie was the catalyst for the artistic experiment that resulted in our film—the culmination of our partnership—and its theme of weird versus conformity certainly describes his career.