Responses to the TCA's Living Room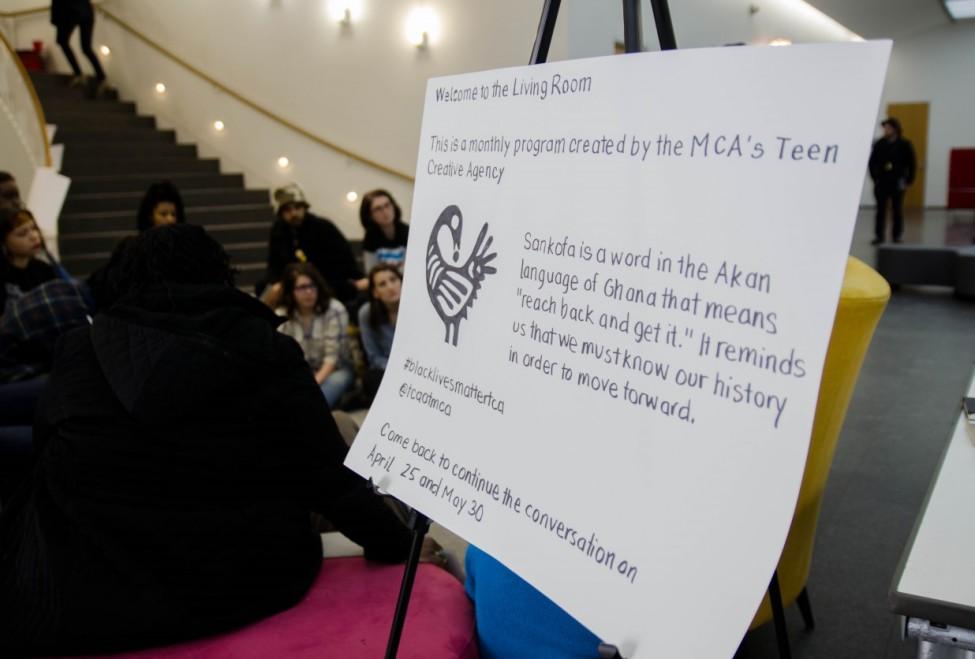 blog intro
On February 28, the MCA's Teen Creative Agency (TCA) hosted a Living Room with young activists centered around the \#BlackLivesMatter movement and the history that informs it. Working with MCA staff, TCA member Ria Egeria wrote about the program, the ideas, and the conversation that took place that day.
on black lives matter
TCA has been talking a lot about the recent events in Ferguson, the Black Lives Matter movement, and larger ideas of injustice. When the Doris Salcedo exhibition opened, we realized that she was exploring similar issues. To bring these conversations to a larger audience in the MCA, we teamed up with young artists and activists involved with groups like We Charge Genocide to design and lead the Living Room.
One of the ideas we explored as a group is looking back at the past to understand the present.
We decided to create a timeline that would run up and down the stairs of the MCA. Each floor of the museum represented a different period of black history; from precolonial to slavery, to civil rights, to modern times and the #BlackLivesMatter movement. TCA members stood at each point on the timeline, holding stickers with an image, fact, or question, such as:
"Radical simply means 'grasping thing at the root.'"

—Angela Davis

What do you associate with the word radical?

The US has 5 percent of the world's population but 25 percent of its prison population. People of color make up about 30 percent of the US population but 60 percent of those imprisoned."

How do these numbers make you feel?

The \#BlackLivesMatter movement, which is founded in response to racially charged injustices, was created by Alicia Garza, Patrisse Cullors, and Opal Tometi, three LGBTQ black women.

What makes your life valuable? Is everyone's life significant?
Using those stickers as starting points, we engaged in a discussion with museum goers and then encouraged them to add their own ideas and personal responses to the timeline.
We closed out the event at the bottom of this staircase timeline by reflecting on the day.
Here are some of the powerful, thought-provoking responses that filled the timeline staircase by the end of the day: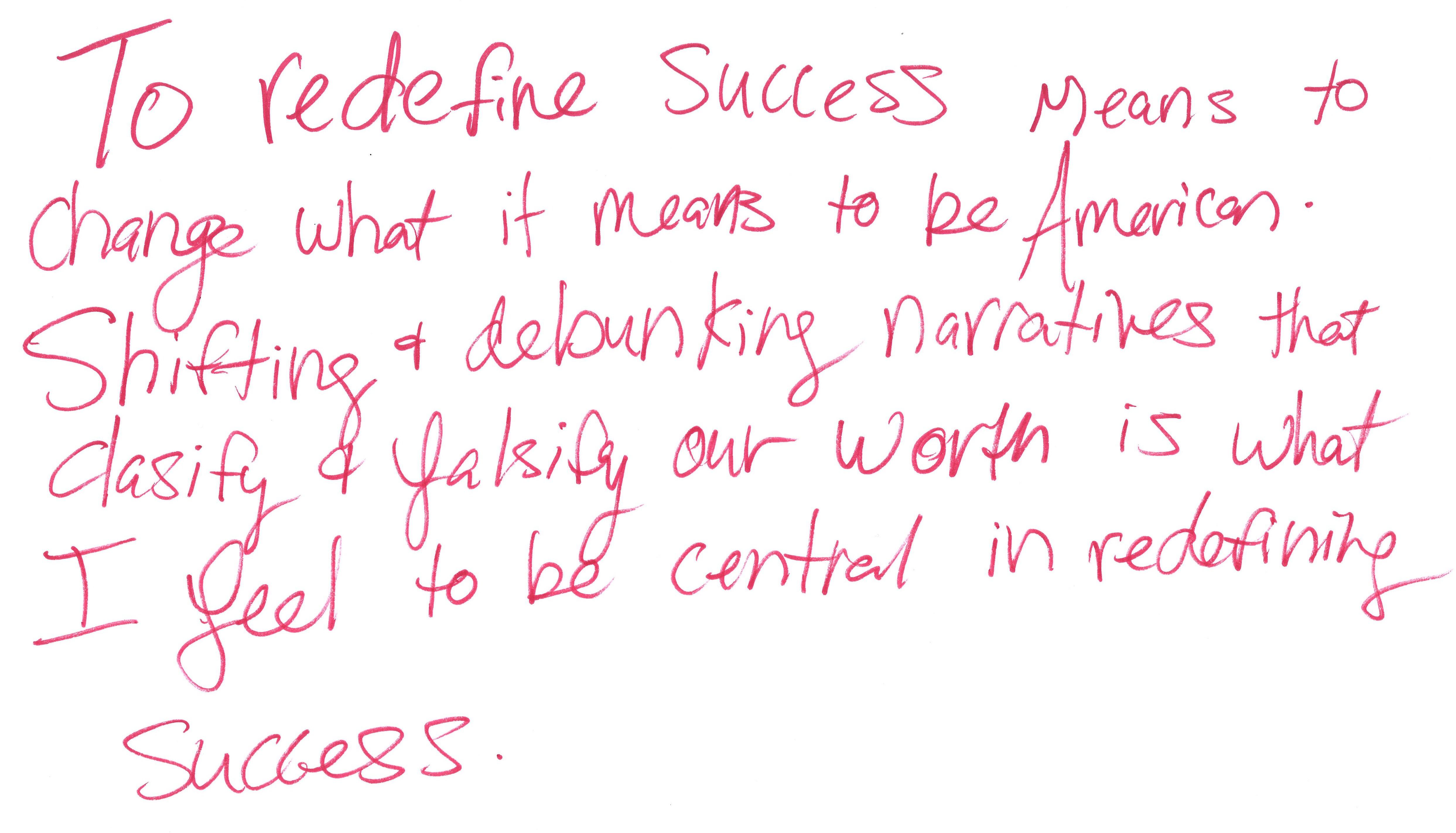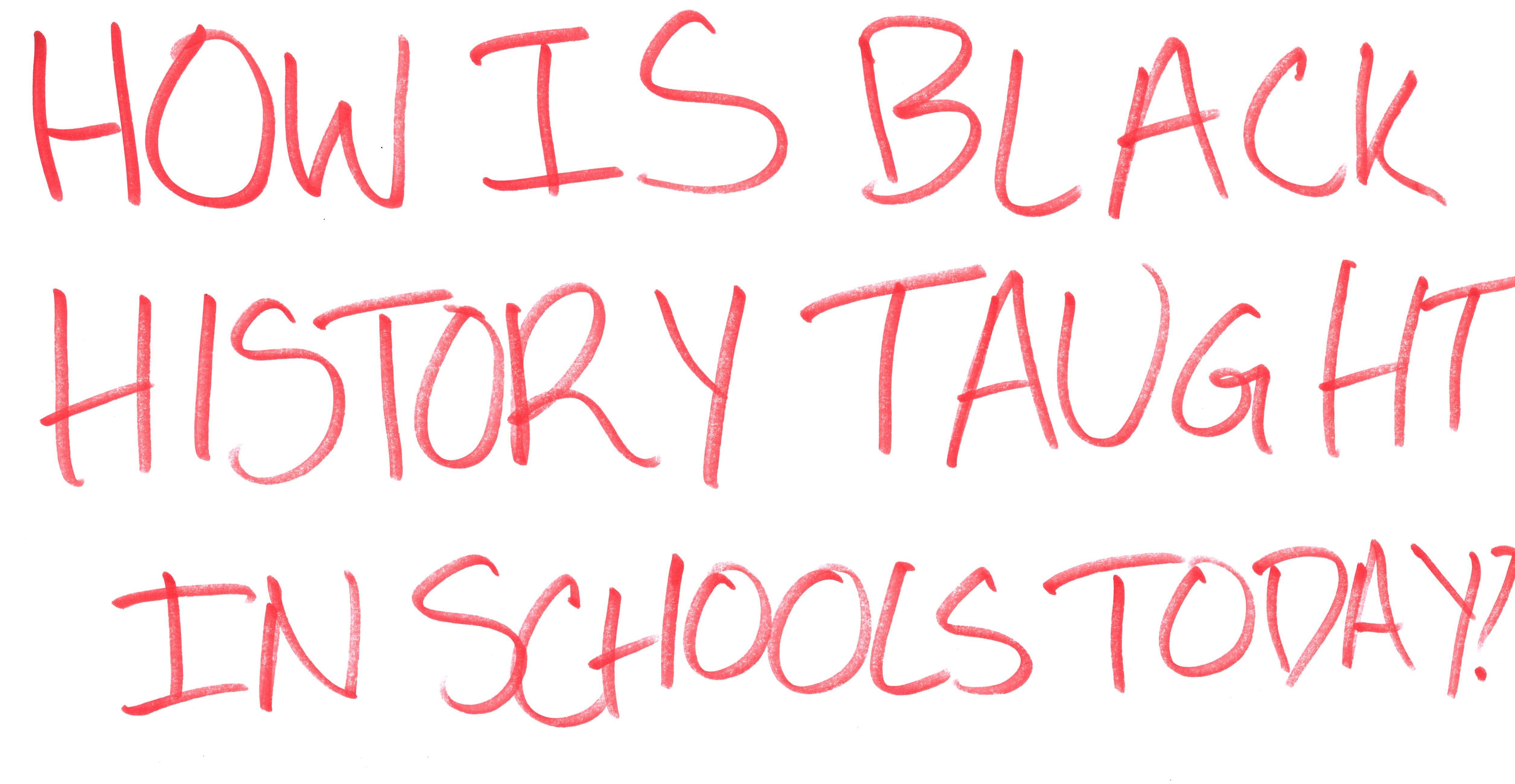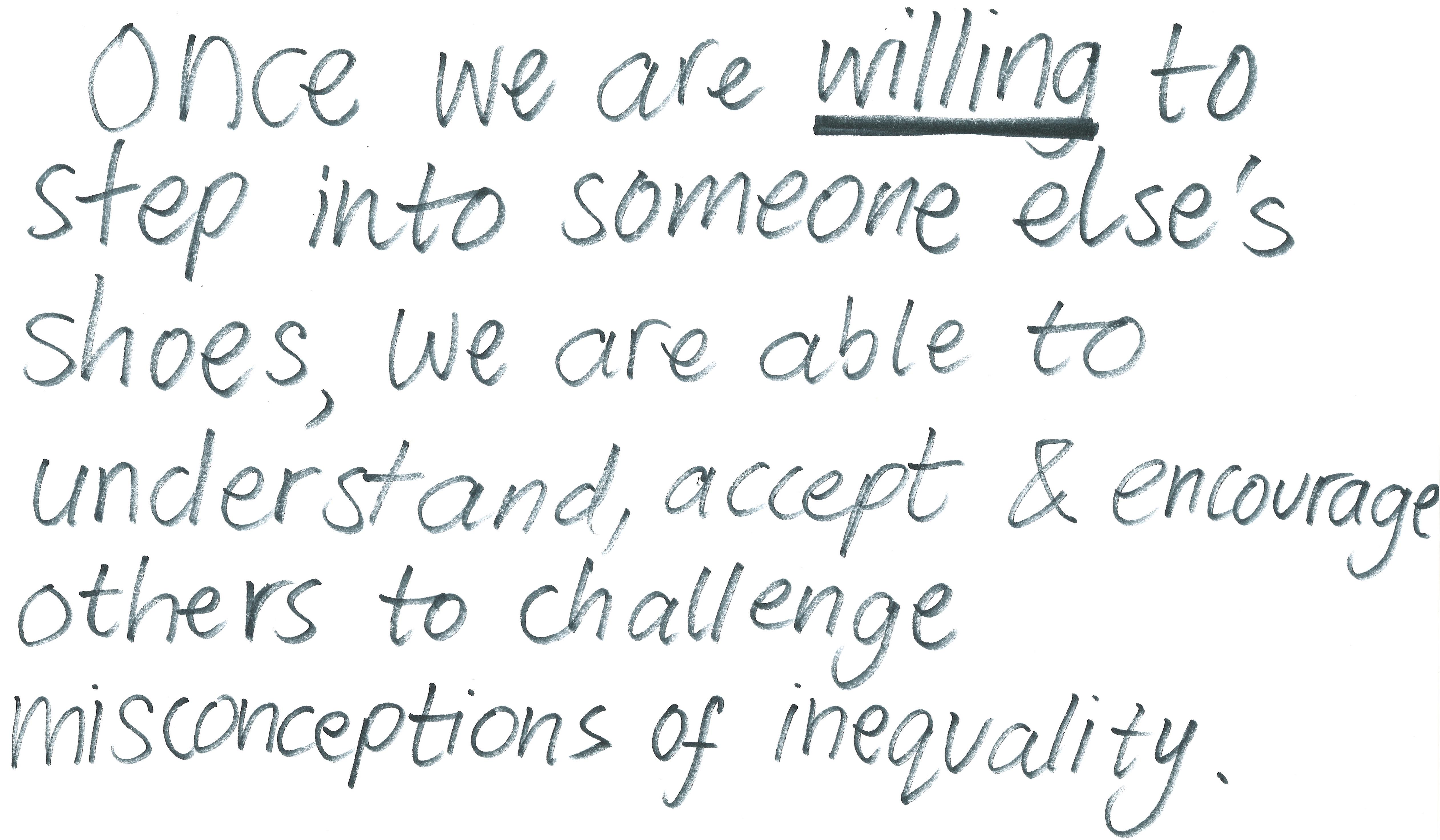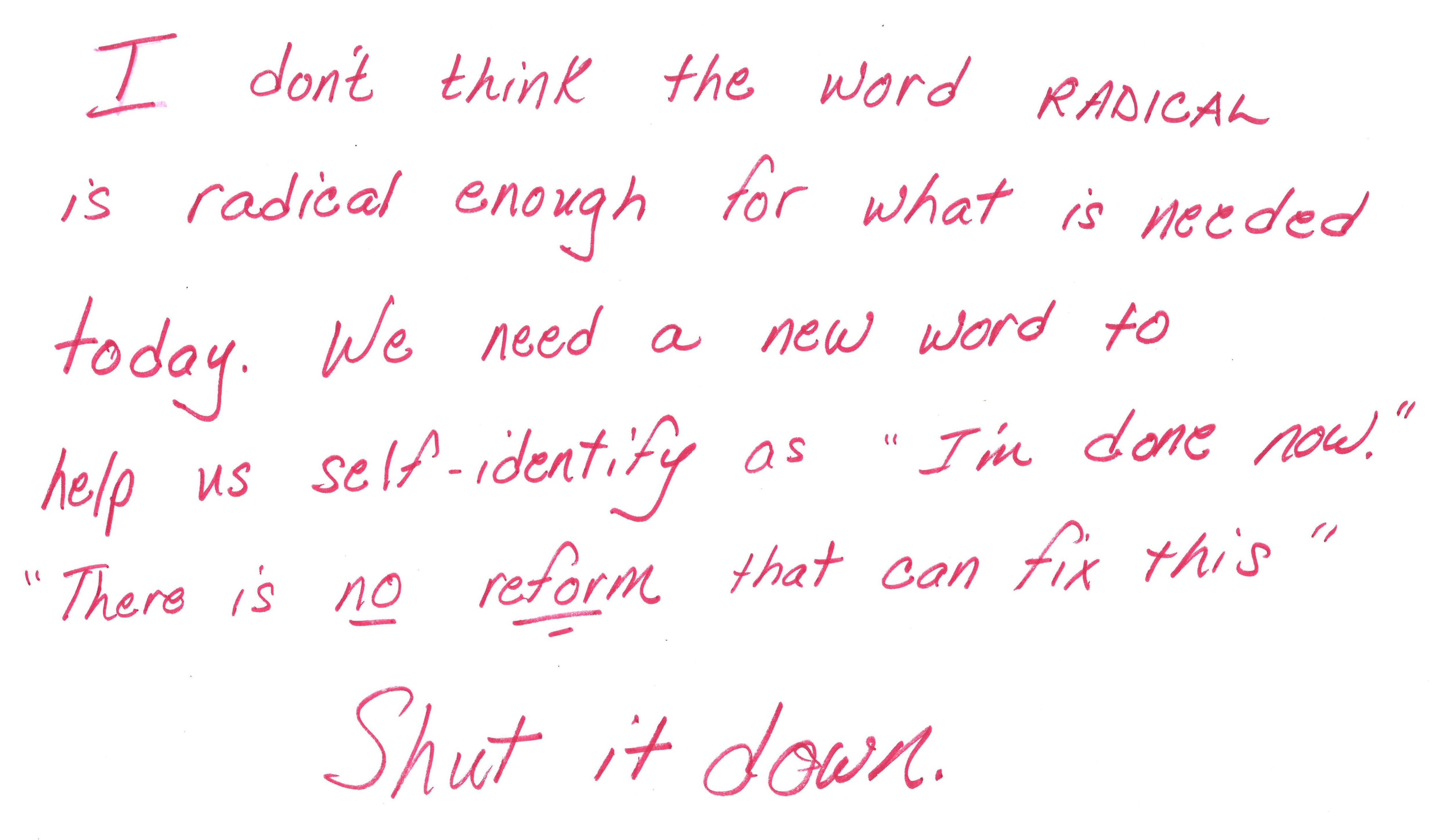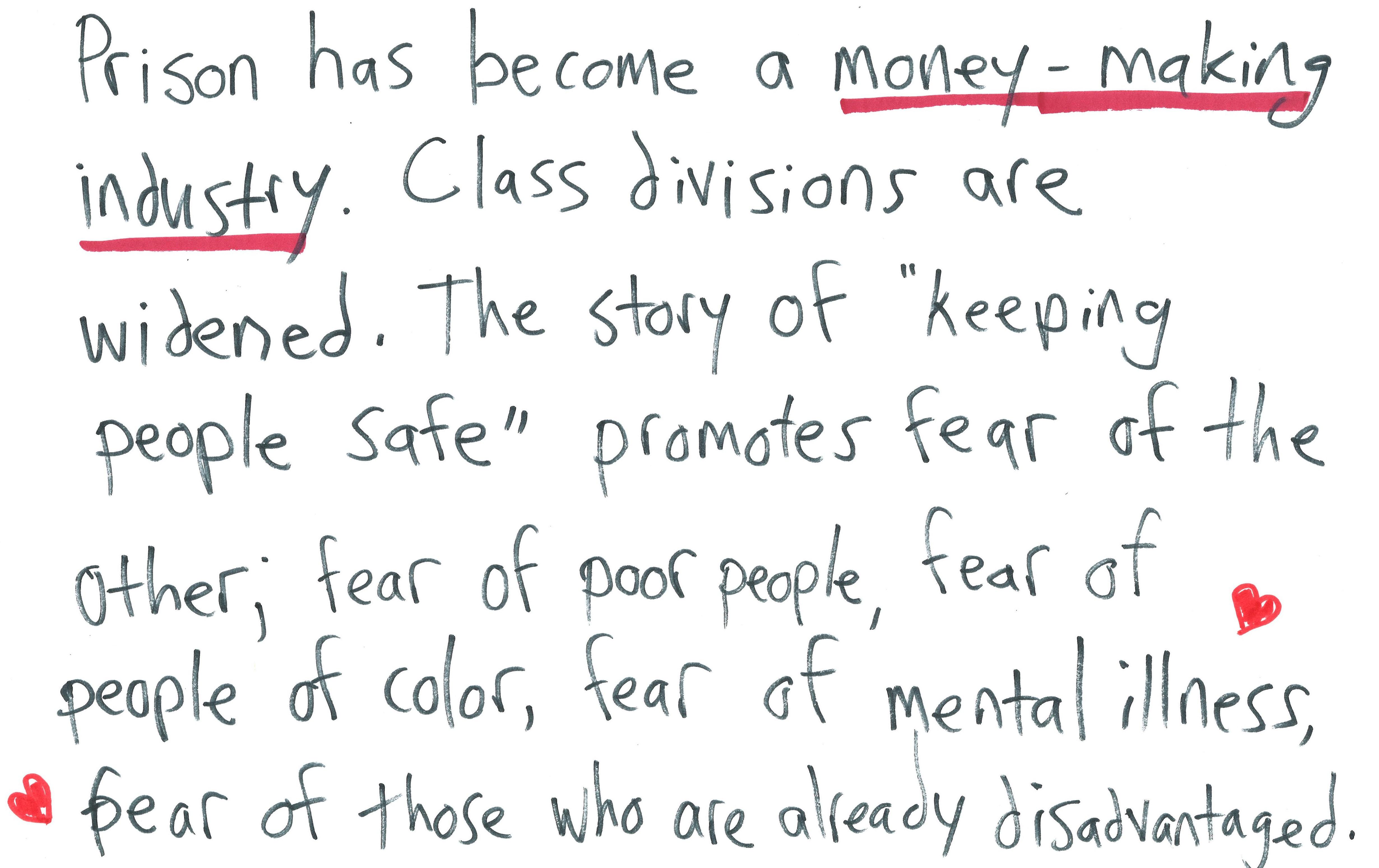 About
Interested in these issues? We'll be leading a follow-up on this particular Living Room, focusing on the present and the Black Lives Matter movement, on April 25, 2–4 pm. The next Living Room is this weekend, March 28; it focuses on the sensory experience of art.