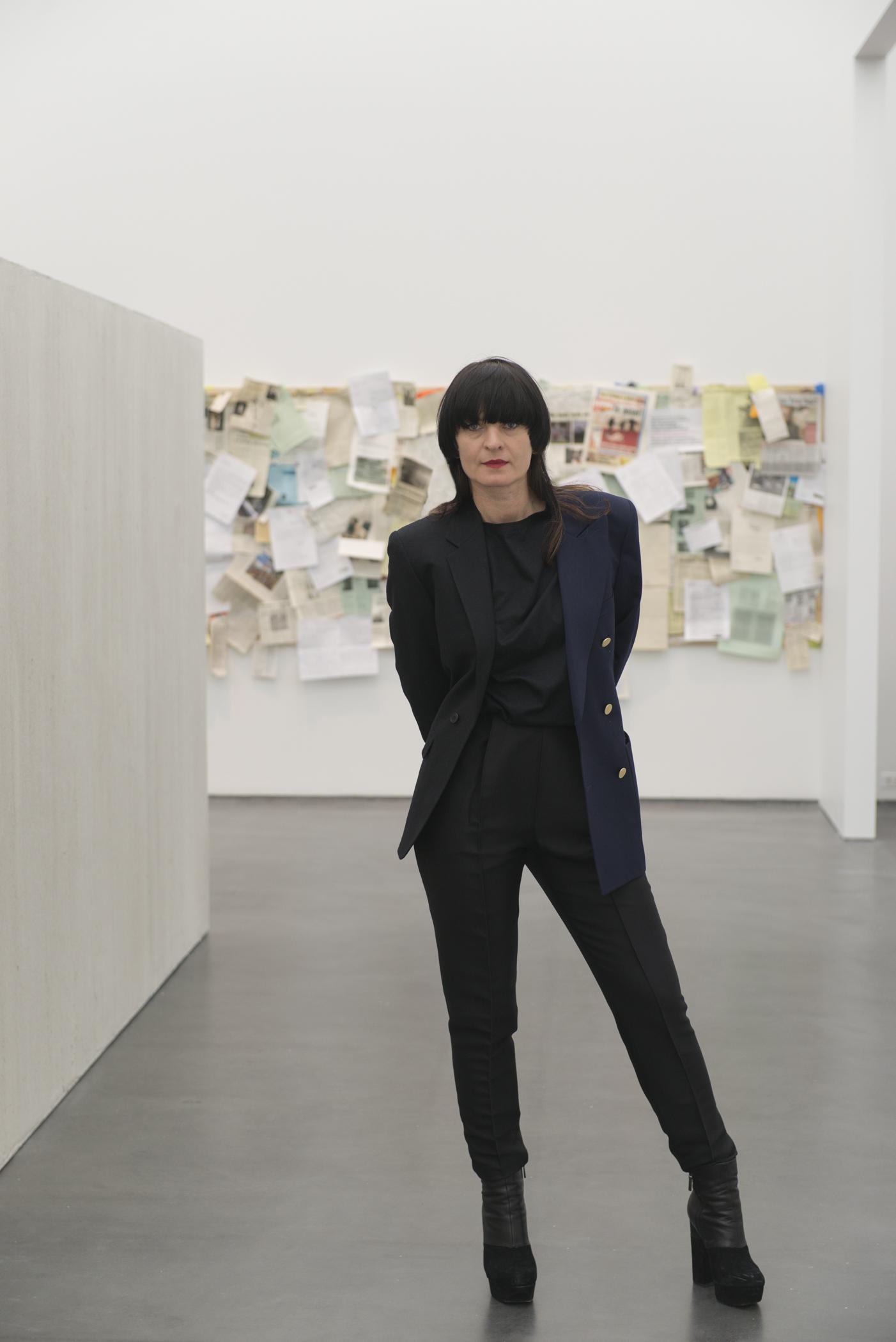 Goshka Macuga Residency
Spring 2013–14
About
Following her critically acclaimed solo exhibition at MCA Chicago earlier this year, Polish-born, London-based artist Goshka Macuga returns to Chicago to embark on a yearlong project as the museum's 2013 artist in residence. Macuga's MCA exhibition, the first ever survey of her work, emphasized the investigative quality of her artistic practice. Much of her work is rooted in historical inquiry and current affairs, and these interests also influence her MCA Audience Engagement Residency.
Macuga's residency project begins with the history of the MCA and relies heavily on the social fabric of the MCA community to excavate some of Chicago's lesser-known histories, forgotten folktales, and best-kept secrets. Her odyssey through the urban landscape produces an idiosyncratic view of the city and its history, teasing out insightful new connections between seemingly unrelated narratives. The artist's long-standing interest in the entanglement of art and power colors her archaeological activity in the Windy City.
Macuga conducts most of her research during the first half of the residency, and the MCA offers visitors occasional glimpses of the investigation as it unfolds—sneak peeks of the artist's creative instincts in action. Visual and written records of the artist's many adventures and encounters are made accessible to the public, both on-site at the museum and online, as her journey moves to its conclusion—the eventual shape or form of which is to be determined in the second half of the residency.
Funding
Lead support for this residency is provided by Helen and Sam Zell.
Additional generous support is provided by Sandra and Jack Guthman, and David Herro and Jay Franke.
Official Airline of the Museum of Contemporary Art Chicago