Goshka Macuga: Exhibit, A
---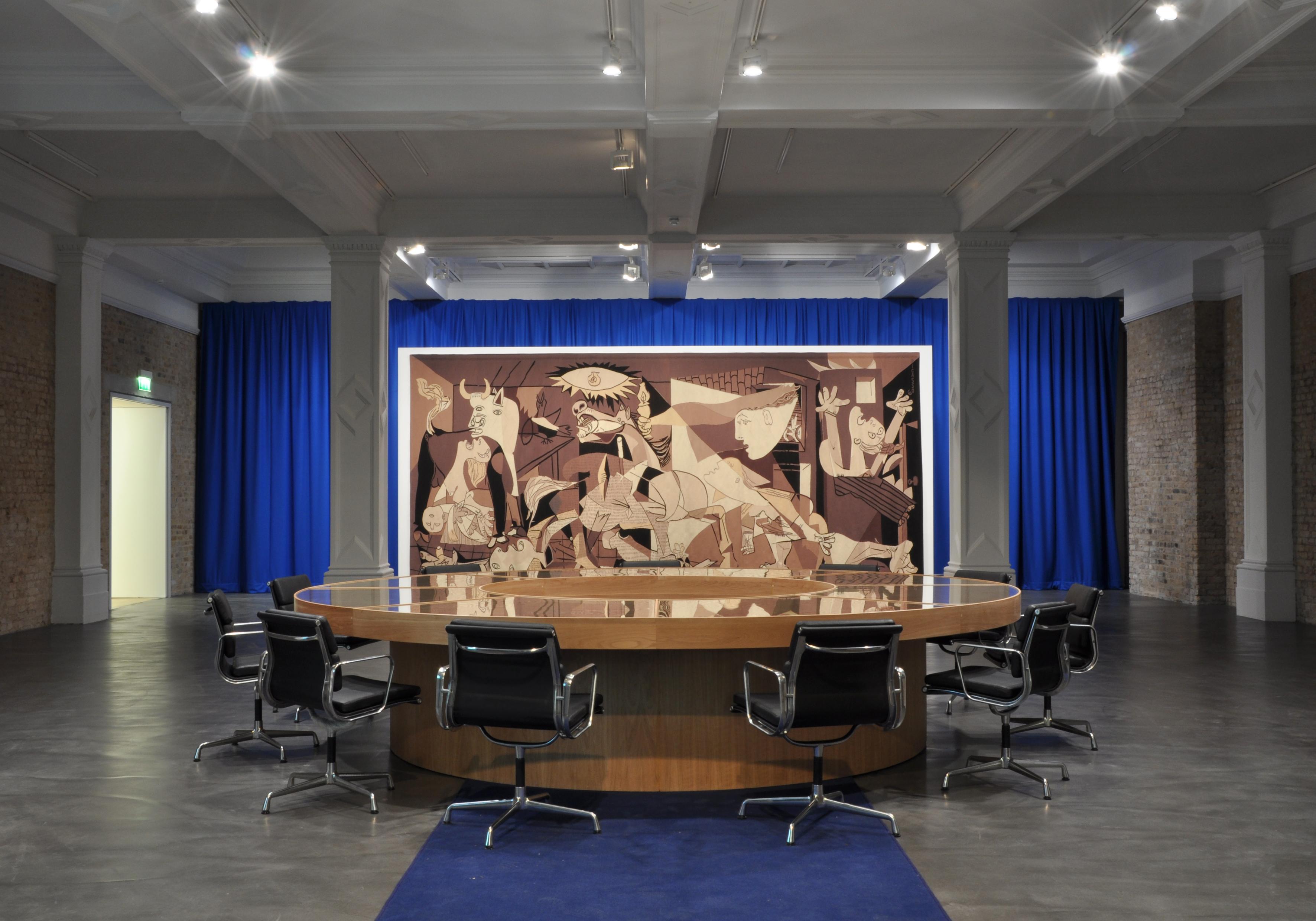 About
This exhibition is the first survey of work by Polish-born, London-based artist Goshka Macuga. Macuga's work interweaves two strands that have helped define contemporary art in the last decade: artists' increasing tendency toward historical and archival research and their growing interest in strategies of display and the dialogue between artistic and curatorial practice.
Many of Macuga's large-scale, research-intensive projects have been collaborative, with the resulting installations often incorporating the work of other artists, both living and dead. Initially, many of her projects tapped into overlooked traditions in art history, but in more recent years her work has taken a political turn, frequently featuring post-Soviet Poland or the US-led invasion of Iraq in 2003 as a backdrop. Goshka Macuga: Exhibit, A is the first exhibition to map the artist's trajectory since she began working, in the early 2000s. While the exhibition features a selection of works that vary in size, content, and context, altogether it emphasizes the medium of collage, both two- and three-dimensional, as the governing principle of her art.
This exhibition is organized by Dieter Roelstraete, Manilow Senior Curator at the Museum of Contemporary Art Chicago.
Macuga's installation The Nature of the Beast(2009) integrates the complicated histories of Pablo Picasso's painting Guernica and the geopolitical maneuvers that led to the United States' 2003 military strike against Iraq. The meeting table at the center of the installation doubles as an archival display that recounts these tangled stories.
Macuga invites the public to make use of the installation as a meeting room—during days and times specified by the museum—with the only requirement that participants document the meeting in some form. In this way, Macuga renounces control over the work's shifting meaning as it acquires its own archive independent of her original artistic intent.
Installation Images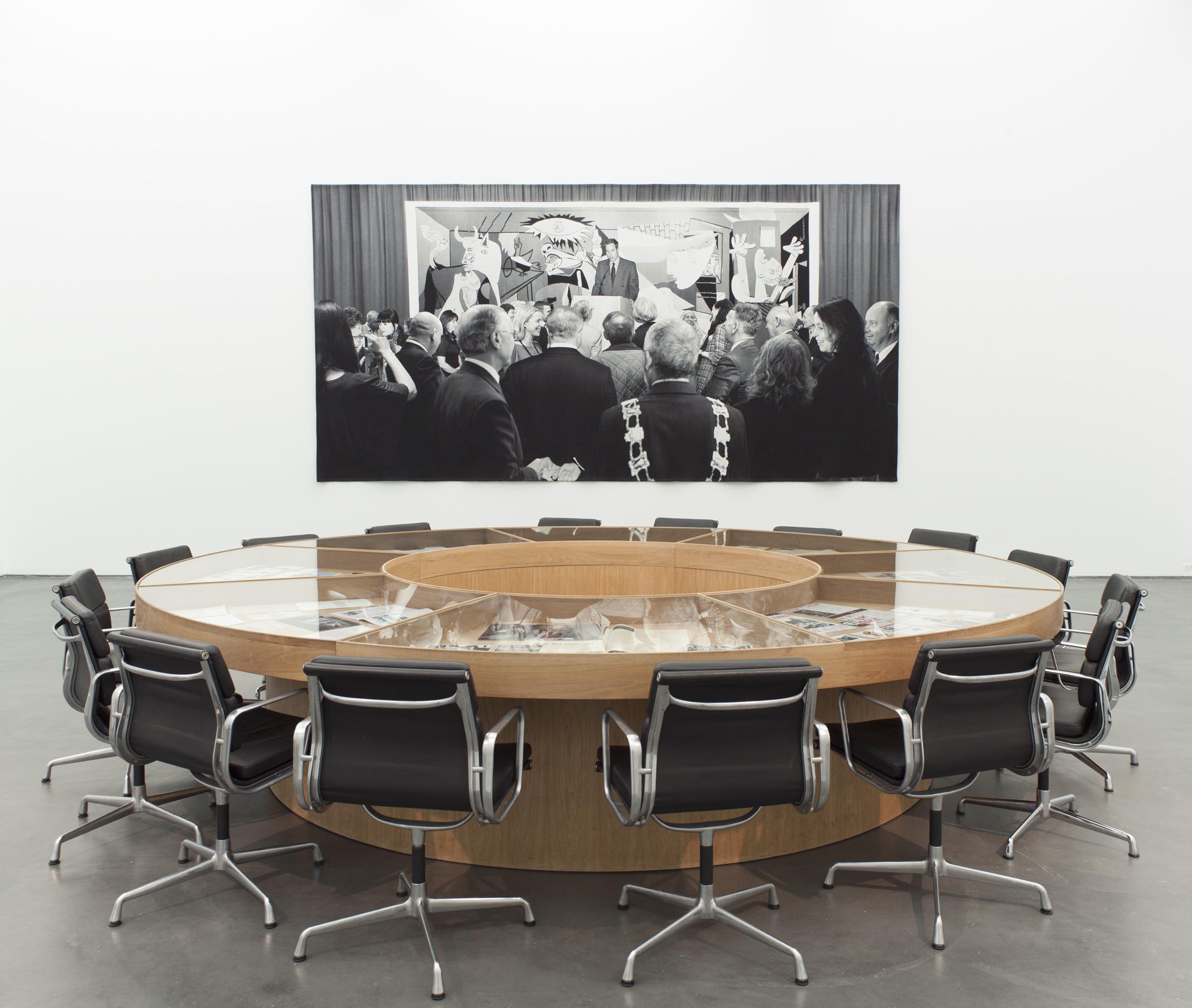 Funding
Generous support for Goshka Macuga: Exhibit, A is provided by Lois and Steve Eisen and the Eisen Family Foundation; Nancy Lauter McDougal and Alfred L. McDougal; the Consulate General of the Republic of Poland in Chicago; Nancy and David Frej; Brad and Kim Keywell; Naomi Mori Reese and Rusty Reese; Andrew Kreps Gallery; Kate MacGarry, London; Phillips; and Galerie Rüdiger Schöttle.
MCA Chicago is a proud member of Museums in the Park and receives major support from the Chicago Park District.
Official Airline of the Museum of Contemporary Art Chicago