Chicago Comics: 1960s to now
Featured Images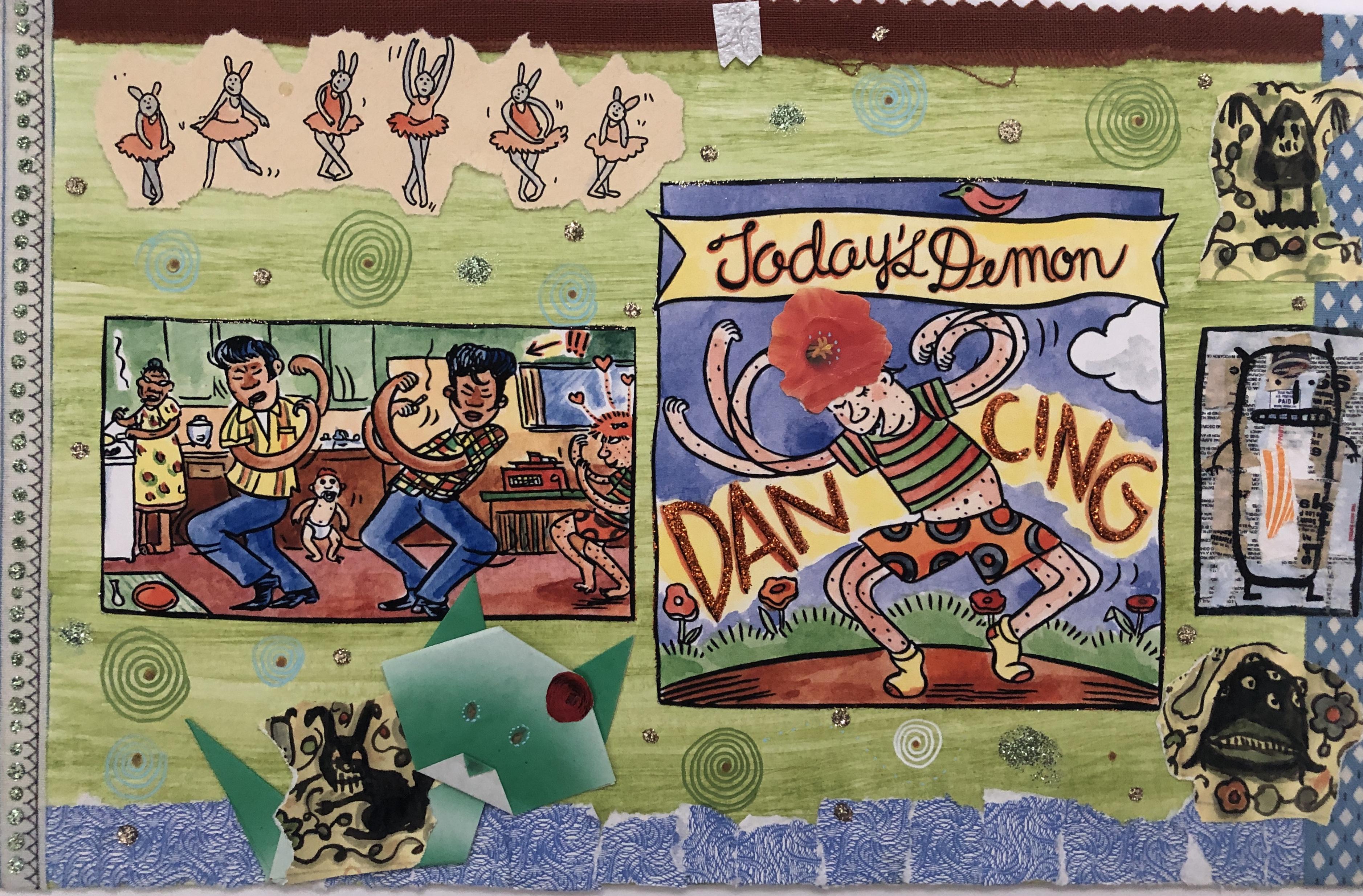 About the Exhibition
Chicago has been a center for comics for decades—a haven not only for making and publishing cartoons, but also for innovating on the medium. Chicago Comics: 1960s to Now tells the story of the art form in the influential city through the work of Chicago's many cartoonists: known, under-recognized, and up-and-coming.
The exhibition traces the evolution of comics in Chicago, as cartoonists ventured beyond the pages of newspapers and into experimental territory including long-form storytelling, countercultural critique, and political activism. Chicago Comics examines styles, schools of thought, and modes of publication across six decades of cartooning, including works from artists who are changing the medium today. The exhibition seeks to bring to the fore artists of color who were previously under-recognized throughout their careers. In this pursuit, the exhibition features archival material previously not seen in museums and offers a revised history of the art form. Represented throughout this timeline are special sections that highlight key artists including Kerry James Marshall, Lynda Barry, and Chris Ware.
How do cartoonists work? How do they collaborate? What tools do they use to build rich worlds and characters? Alongside familiar three-panel cartoons, Chicago Comics showcases developmental sketches, dioramas, and even sculptures, offering a glimpse into the artistic processes of cartoonists. By tracing the relationships between these artists—as thinkers, makers, and often teachers—the exhibition reveals how Chicago emerged as a vibrant community and center for innovation in the medium.
Through deep research into the many communities of makers, Chicago Comics offers an unprecedented portrait of sixty years of cartooning and celebrates an artistic community that continues to thrive today—one that could have only been fostered here in Chicago.
The exhibition is guest-curated by Dan Nadel; organized for the MCA with Michael Darling, former James W. Alsdorf Chief Curator, and Jack Schneider, Curatorial Assistant; and designed by Norman Kelley.
Exhibition stools provided by Jason Lewis.
This exhibition is dedicated to the memory of Gary Leib (1955–2021).
---
Artists
Lynda Barry

(American, b. 1956)

Ivan Brunetti

(American, b. 1967)

Robert "Buck" Brown

(American, 1936–2007)

Jessica Campbell

(Canadian, b. 1985)

Lilli Carré

(American, b. 1983)

Daniel Clowes

(American, b. 1961)

Dan Clyne

(American, b. 1942)

Ezra Claytan Daniels

(American, b. 1979)

Anya Davidson

(American, b. 1983)

Nick Drnaso

(American, b. 1989)

Edie Fake

(American, b. 1980)

Margot Ferrick

(American, b. 1988)

Emil Ferris

(American, b. 1962)

Tom Floyd

(American, 1929–2011)

Eric J. Garcia

(American, b. 1977)

Chester Gould

(American, 1900–1985)

Richard "Grass" Green

(American, 1939–2002)

John Hankiewicz

(American, b. 1971)

Seitu Hayden

(American, b. 1953)

Nicole Hollander

(American, b. 1939)

Jay Jackson

(American, 1905–1954)

Charles Johnson

(American, b. 1948)

Jay Kinney

(American, b. 1950)

Gary Leib

(American, 1955–2021)

Jay Lynch

(American, 1945–2017)

Kerry James Marshall

(American, b. 1955)

Heather McAdams

(American, b. 1954)

Dale Messick

(American, 1906–2005)

Anders Nilsen

(American, b. 1973)

Molly Colleen O'Connell

(American, b. 1986)

Turtel Onli

(American, b. 1952)

Yaoundé Olu

(American, b. 1945)

Jackie Ormes

(American, 1911–1985)

Ed Piskor

(American, b. 1982)

John Porcellino

(American, b. 1968)

Archer Prewitt

(American, b. 1963)

Daniel Raeburn

(American, b. 1968)

Morrie Turner

(American, 1923–2014)

Chris Ware

(American, b. 1967)

Skip Williamson

(American, 1944–2017)

Gina Wynbrandt

(American, b. 1990)

Bianca Xunise

(American, b. 1987)
---
Installation Views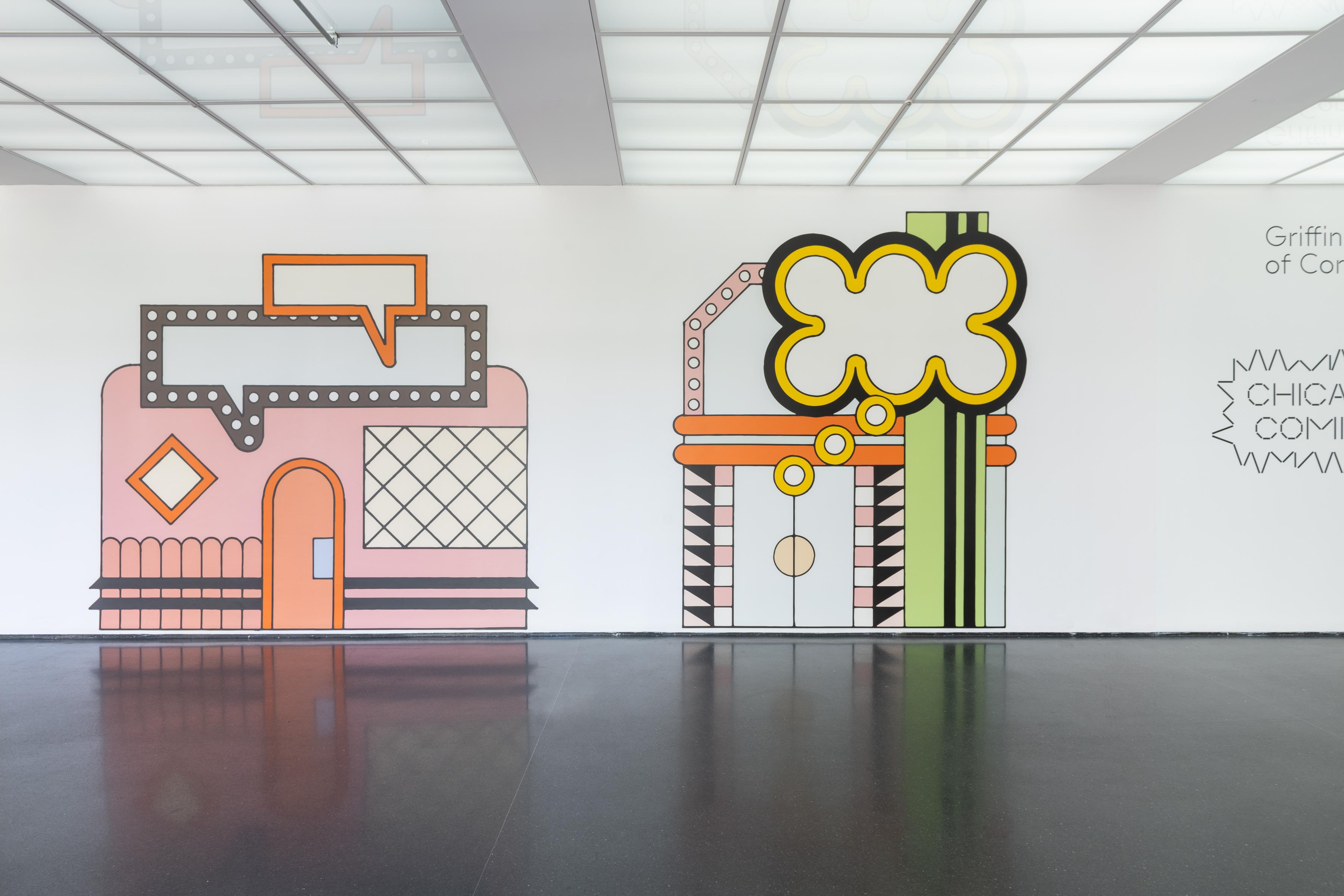 Funding
Lead support is provided by Kenneth C. Griffin; the Harris Family Foundation in memory of Bette and Neison Harris: Caryn and King Harris, Katherine Harris, Toni and Ron Paul, Pam Szokol, Linda and Bill Friend, and Stephanie and John Harris; the Zell Family Foundation; Julie and Larry Bernstein; and Cari and Michael Sacks.
Major support is provided by Robert J. Buford; Nancy and Steven Crown; Anne L. Kaplan; Liz and Eric Lefkofsky; Gary Metzner and Scott Johnson; Gael Neeson, Edlis Neeson Foundation; Rebekah and Ilan Shalit; Karyn and Bill Silverstein; Lynn and Allen Turner; and Anonymous.
Generous support is provided by the Hobson/Lucas Family Foundation and by Western Exhibitions.
Donations generously provided by Jason Lewis.