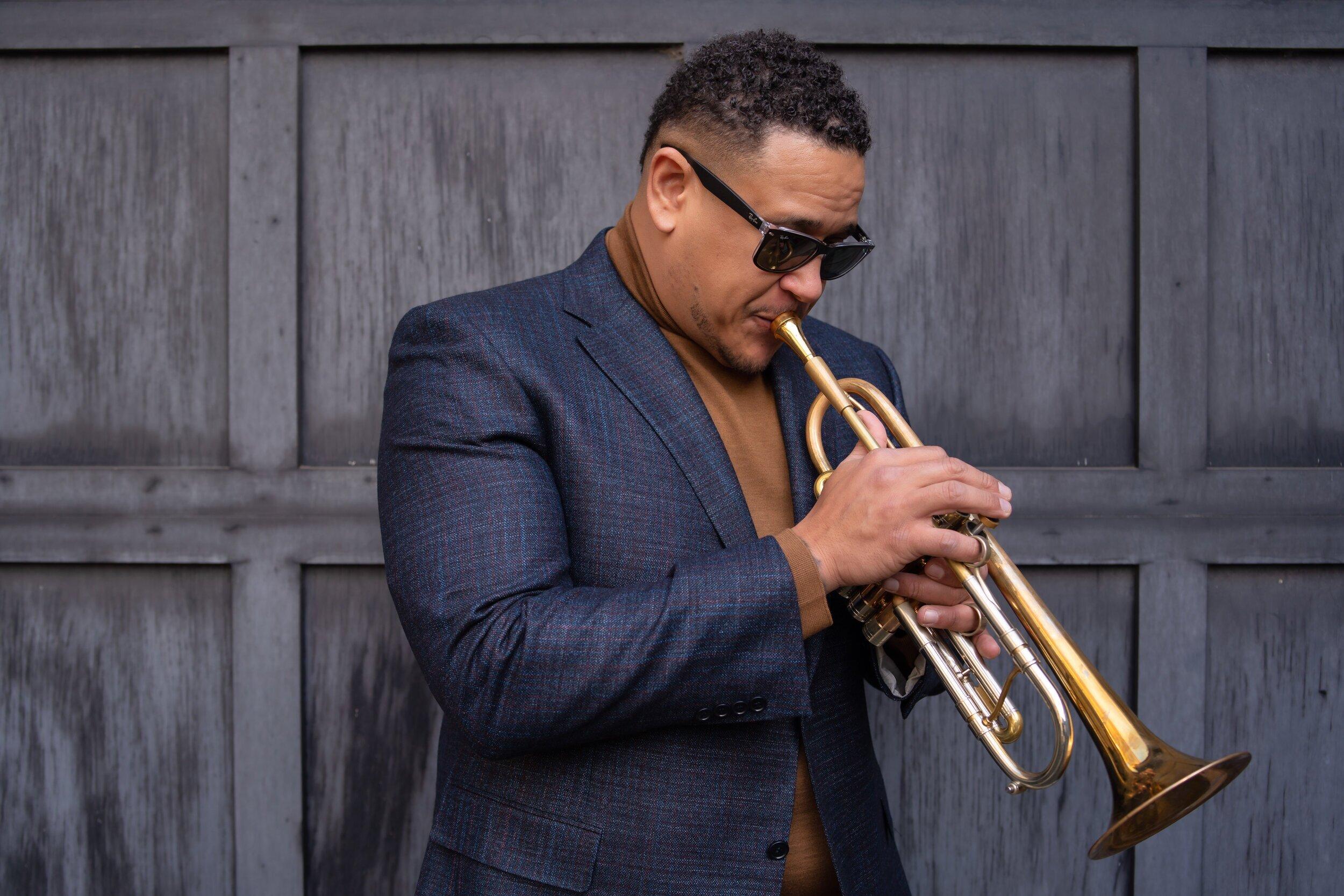 Tuesdays on the Terrace: Marques Carroll Quintet
Summer Tuesdays come alive on the MCA's Anne and John Kern Terrace Garden with free music highlighting artists from Chicago's internationally renowned jazz community. Trumpeter Marques Carroll makes his Tuesdays on the Terrace debut with a quintet comprised of some Terrace favorites including Greg Artry on drums, Julius Tucker on piano, Brent Griffin on saxophone, and Christian Dillingham on bass.
About the Artist
Chicago-based trumpeter Marques Carroll is keeping the tradition of jazz alive while pushing the genre forward into exciting new territory. A bold performer and passionate educator, he is dedicated to preserving the authentic culture of jazz and spreading his holistic love of music around the world. Born into a musical family in St. Louis, Marques fell in love with the trumpet when he was only eight years old. His grandfather worked with jazz legend Clark Terry, who would become a major influence on the young musician. Marques grew up absorbing the blues of Louis Armstrong and the laid-back sounds of Miles Davis, eventually going on to study jazz performance at DePaul University. He expanded his palette to include classical and hip-hop influences, making him a thoroughly modern and versatile musician. Marques has worked and shared the stage with jazz powerhouses like Carmen Bradford, Dee Dee Bridgewater (Count Basie Band), Etienne Charles, Christian McBride, Jon Faddis, Meshell Ndegeocello, and Randy Weston (Chicago Jazz Ensemble). Marques's compositions are soulful explorations of culture and consciousness. A storyteller at heart, he uses his horn to break down barriers between genres, writing evocative music that speaks directly to the soul. "Every instrument plays a character," Marques says, describing his methods. "I want people to open their minds to what the story is about. Every piece I write is purposeful." In addition to his performing career, Marques is an accomplished educator. He created the music program for Chicago Jesuit Academy and was its music director for fifteen years. Marques regularly holds clinics and master classes around the country as well. He is the leader of the Trumpet Summit and co-leader of the Chicago Soul Jazz Collective, and a permanent sub-member of The Count Basie Orchestra. His debut solo record, The Ancestors' Call, is now available.