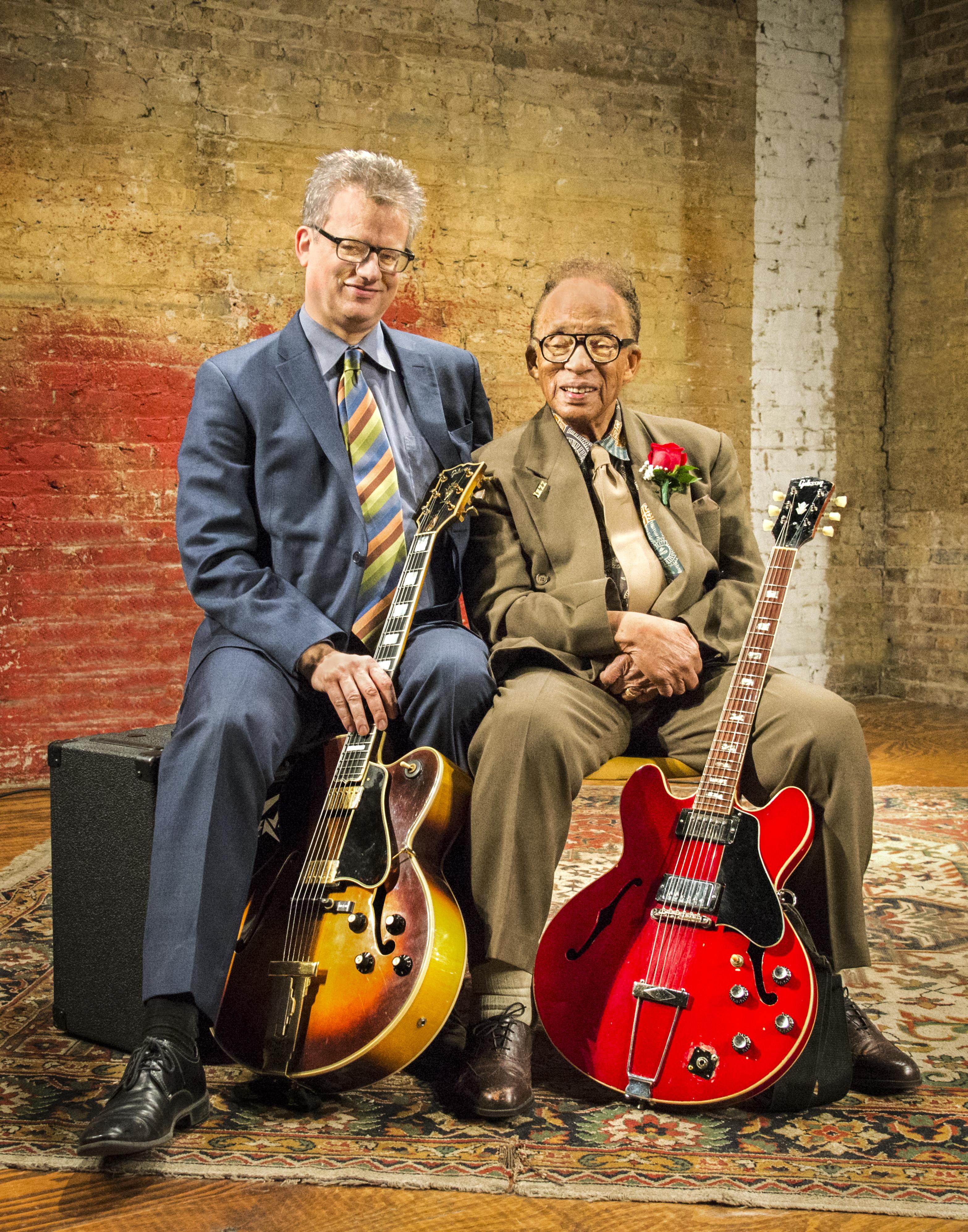 Tuesdays on the Terrace: George Freeman with Mike Allemana
Summer Tuesdays come alive on the MCA's Anne and John Kern Terrace Garden with free music highlighting artists from Chicago's internationally renowned jazz community. Guitar duo George Freeman and Mike Allemana present work from their latest collaborative project, marking the occasion of ten years since the passing of the great Von Freeman.
About the Artists
Guitarist George Freeman has been a crucial figure on the Chicago jazz scene since the 1940s when he and his brothers Von and Bruz Freeman were the house band at the famed Pershing Hotel—where they backed such jazz greats as Lester Young and Charlie Parker. George has performed and toured in the groups of Jackie Wilson, Groove Holmes, and Gene Ammons, and has led his own projects in Chicago for several decades.
Guitarist Michael Allemana has been performing in Chicago since the 1990s, including fifteen years with Von Freeman at the New Apartment Lounge. In 2020, Mike earned his PhD in Ethnomusicology from the University of Chicago with a dissertation that explores, in part, the contributions of the Freeman family to Chicago cultural life. Together with George Freeman, Allemana has been performed since 2013 as the George Freeman/Mike Allemana Organ Quartet and continues to rehearse and develop new musical endeavors.