Tuesdays on the Terrace: Nicole Mitchell's Black Earth SWAY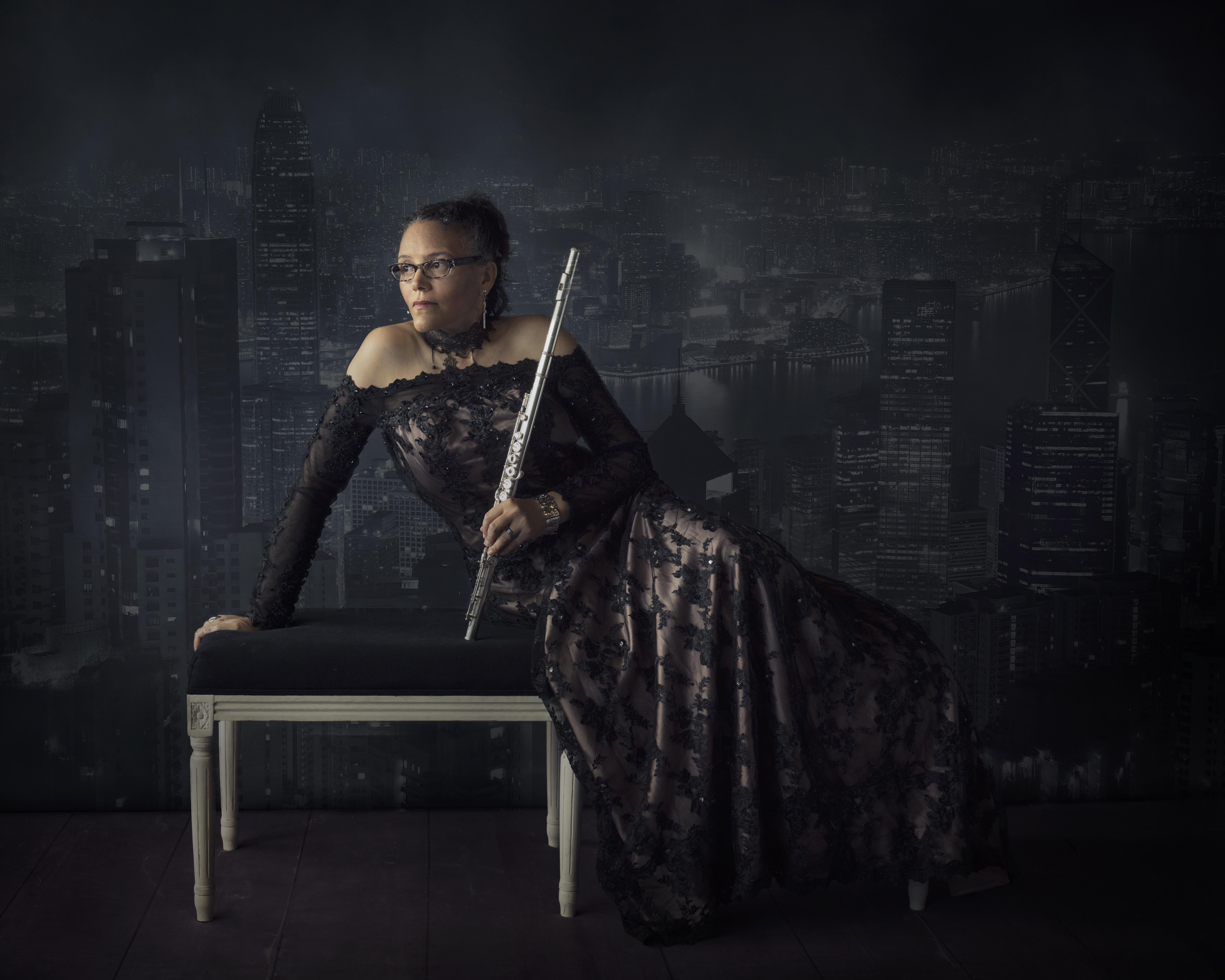 Summer Tuesdays come alive on the MCA's Anne and John Kern Terrace Garden with free music highlighting artists from Chicago's internationally renowned jazz community. Nicole Mitchell is a lauded flautist, composer, and conceptualist, whose Black Earth Ensemble has been a staple in Chicago's jazz scene since its founding in 1998. For her return to the Terrace, Mitchell brings together Alexis Lombre on keyboard, Coco Elysses on diddley bow, and JoVia Armstrong on drums and electronics in a special version of the group.
About the Artist
Nicole Mitchell is an award-winning creative flautist, conceptualist, and composer. Having emerged from Chicago's creative music community, she is the former first woman president of the Association for the Advancement of Creative Musicians (AACM), a Doris Duke Artist, and United States Artist. For over twenty years, Mitchell has utilized her art to create worlds that "bridge the familiar with the unknown," with her Black Earth Ensemble. She also composes for contemporary ensembles of varied instrumentation and size (from solo to orchestra and big band) while incorporating improvisation and a wide range of aesthetic expressions. She is perhaps best known for her work as a creative flutist, having developed a unique improvisational language which has repeatedly awarded her "Top Flutist of the Year" by Downbeat Magazine's Critics Poll and the Jazz Journalists Association from 2010-2021. Much of Mitchell's creative process is informed by literature and narrative, with a special interest in science fiction. As a composer, she has been commissioned by the Chicago Symphony Orchestra's Music NOW, the French Ministry of Culture, the Fromm Music Foundation, Chamber Music America, International Contemporary Ensemble (ICE), the Museum of Contemporary Art Chicago, the Newport Jazz Festival, the Art Institute of Chicago, the French American Jazz Exchange, the Chicago Jazz Festival, and the Chicago Sinfonietta. Mitchell currently teaches at the University of Pittsburgh as the Williams S. Dietrich II Chair and Director of Jazz Studies.