Tuesdays on the Terrace: Emily Kuhn, Helios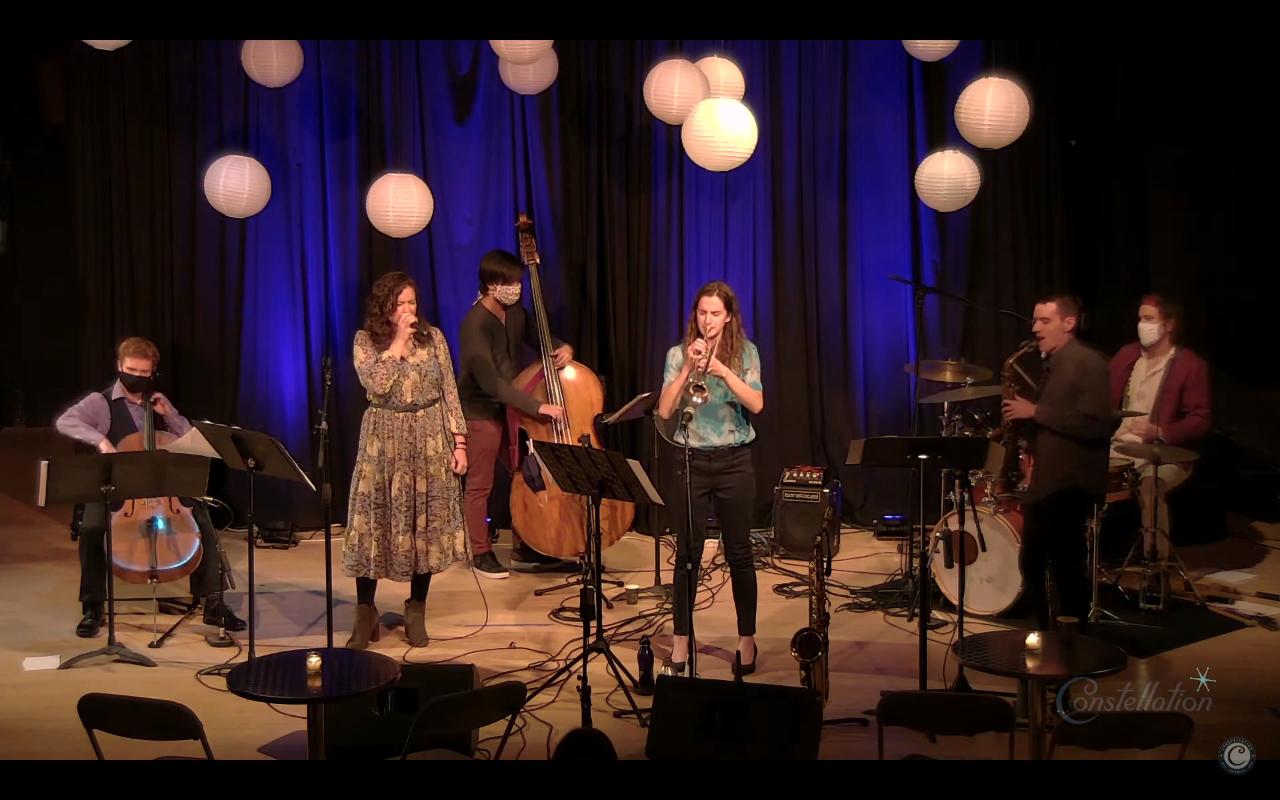 Summer Tuesdays come alive on the MCA's Anne and John Kern Terrace Garden with free music highlighting artists from Chicago's internationally renowned jazz community. Trumpet player Emily Kuhn's chamber jazz ensemble, Helios, plays two sets featuring strings and vocals alongside a jazz rhythm section. The group weaves diverse musical threads from jazz, classical, Latin, folk, and world music into a lush soundscape that floats freely between improvisation and orchestration. The songs are largely inspired by the natural world, paying homage to the vastness, intimacy, and ephemerality of the Midwest's landscapes and skies.
About the Artists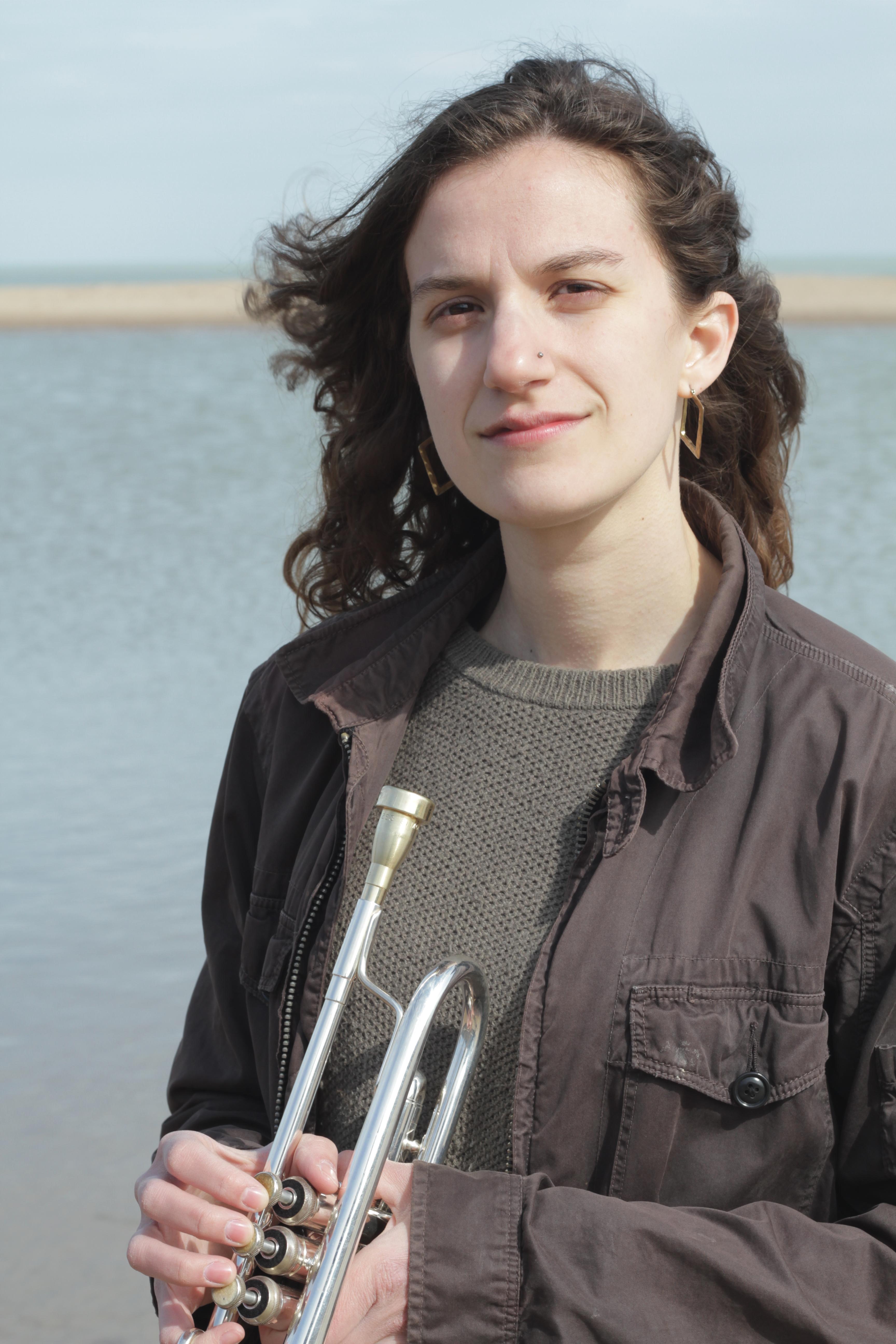 Emily Kuhn is a jazz trumpet player based in Chicago, described by Chicago Jazz Magazine as having "a charismatic style and a sophistication that belies her youth." Originally from Charlottesville, Virginia, Kuhn has made a name for herself as an active bandleader, sidewoman, composer, and educator since moving to Chicago in 2016. She released her debut album, Sky Stories, via BACE Records in 2020, to numerous accolades. She is a Luminarts Fellow in Jazz (2020), and has received support for her work from institutions such as the Chicago Department of Cultural Affairs and Special Events and the Chicago Park District. She has recorded and performed with ensembles across the jazz and Latin scenes in Chicago, including Latin fusion band Son Monarcas, Kitt Lyles's Real Talk Collective, Gustavo Cortiñas's Kind Regards, Sam Pilnick's Nonet Project, Erik Skov's Liminality, John Dorhauer's Heisenberg Uncertainty Players, Thaddeus Tukes's Chicago Freedom Ensemble, and Christy Bennett's Fumée. She is the program director of MUSIC Inc., which provides music programming for students on the West Side of Chicago, and has taught throughout Chicago and nationwide through the Chicago Jazz Philharmonic, Chicago Youth Symphony Orchestras, and Stanford Jazz Workshop. She has a BM and BA from Oberlin, where she studied with jazz trumpeters Sean Jones and Eddie Henderson.